In this Goli Apple Cider Vinegar Gummies review, we will take a path far, far beyond the label. Within this one, it's completely about getting to the truth and busting any bubbles people may have around the thing.
And to make that happen, we will dissect a number of things – promotional materials, their claims, active ingredients, additives. Additionally, we will also look into the customer reviews and global success rates for it.
Ultimately, you could even say that my goal here is to help you save time by creating the most resourceful review around. But, if by any chance, you find a section or aspect I haven't covered but you're interested in, let me know. And I'll add that to the article.
There's A Ton Of Hype When It Comes To The Goli Nutrition Gummies
To be completely honest, the Goli Apple Cider Vinegar Gummies supplement is one of the most complex supplement to learn about. It far outclasses Organixx Clean Sourced Collagen, Purefit Keto, or even the Research Verified Turmeric Curcumin in this regard. I mean, it has a whole website with a ton of information devoted to it and built specifically around it [R].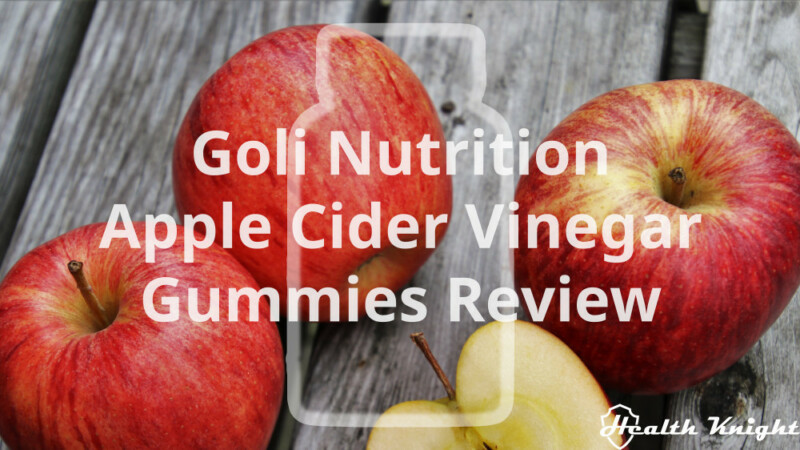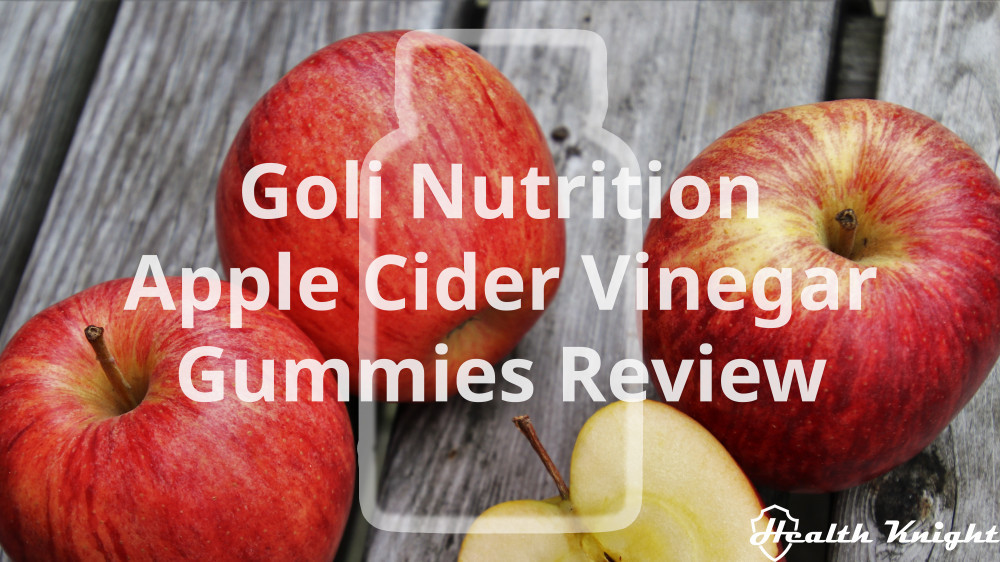 According to the manufacturer, the supplement is all about letting people consume Apple Cider Vinegar while helping to taste the apple and avoid that of the vinegar. Namely, in its core, it's about creating a way for people to consume and acquire all the benefits of Apple Cider Vinegar while having none of that typically unpleasant taste.
And there's a lot of gains that they promise. Per their words, it will promote healthy digestion, support healthy weight management, help improve energy levels, aid heart health, improve immune system's function, and reduce appetite (thus, again, helping with weight loss).
Apart from that, these Goli Gummies also hold a great number of different certifications. PTPA Winner, NSF approved-facility, certified organic, GMO-Free, Kosher-certified, PETA-certified, Vegan-certified, Allergen-Free, and BRC Food Certified. It would take good amount of time to explain each of them but one's still immutable. It's a pretty good indication of commitment to quality [R].
Which is only further emphasized by the fact that the gummy vitamin is approved Allergen-Free (which so few companies ever do). This basically ensures that the product is truly yeast, wheat, gluten, shellfish, milk, dairy, peanuts, nuts, eggs, and soy free. Additionally, it is also said to be free of artificial sweeteners, artificial flavors, artificial preservatives, artificial colors, agave, and salicylates [R, R].
On top of all that, for every one supplement we buy, one additional gets donated to children in need trough the Vitamin Angels program. Also, it has been featured on Ellen. So, truly, a real treat as far as all the superficial stuff goes.
The Apple Cider Vinegar Is The Only Meaningful Thing Here; A Bit Props To B9
I feel the Apple Cider Vinegar Gummies of Goli could easily get away with just providing the main thing. But they don't quite do that. In fact, with that in mind, they are much like Taut Collagen, Solgar Male Multiple, or even Gaia Turmeric Supreme. Namely, apart from the main event they also provide additional stuff for people to benefit.
So, there are the 500 milligrams of Apple Cider Vinegar per a single gummy. This is accompanied by 40 micrograms of Organic Beetroot, 40 micrograms of Organic Pomegranate, 200 micrograms of vitamin B9 and 1.2 micrograms of vitamin B12. And they recommend 1-2 of those up to 3 times daily.
Considering that, I'd say that the main ingredient is of decent amount. And hence, it's likely that it can bring about such benefits as helping to kill pathogens and bacteria, help lower blood sugar levels, help battle diabetes, help with weight loss and dandruff, boost skin health, and potentially aid heart health among a number of other probable benefits [R, R, R, R, R].
As for the rest, I'm not so sure though. I mean, 40 micrograms times 2 times 3 of that Beetroot and Pomegranate each is still very little. It's not even a milligram combined. Hence, I really doubt there's anything of substance that there is to gain from these [R, R, R, R, R, R, R, R, R].
Vitamin B12 is also simply too miserable in terms of amounts to really do anything. I mean, it can help avoid a complete deficiency of the nutrient. However, the form it uses (Cyanocobalamin) is the synthetic form in very little amounts to, again, have any meaningful benefit. But it's not the only one plague by synthetic [R, R, R, R, R, R, R].
Thing is the vitamin B9 is also in a synthetic form. Granted though there's quite a bit of it. Hence, it likely will be useful [R, R, R].
Overall, it's definitely not a supplement of many trades as it may superficially seem (or even get advertised). It's good only for the main stuff. And maybe the B9 as well. That said, that B9 might be a bigger problem than help.
I mean, don't get me wrong. It can be helpful if you're using just the Apple Cider Vinegar Gummy supplement. However, it pretty much rules out the option of adding a proper multivitamin to your daily regimen (or even men's and women's basic ones). Or at least limits the use of this supplement. Because there would be a risk of overdosing on the B9 otherwise.
Additives Explain The Deliciousness Completely, But There Is A Cost To That Tastiness
People are often very quick to overlook the additives any particular supplement uses as long as it's a tasty one (supplements like Olly Women Multivitamin or Vitafusion Men's are prime examples of this). People typically much rather evaluate how well it tastes and how it feels in the moment as oppose to looking closely at what it contains. Which is arguably the same reason why heart disease and obesity is such an epidemic [R, R, R, R, R, R].
With substances like High-Fructose Corn Syrup, manufacturers can make anything tasty. So, it's not a matter of whether or not the Goli Nutrition Apple Cider Vinegar Gummies are tasty or not. No, it's a matter of whether they are healthy and only then tasty, with a profound emphasis on the healthy part [R, R, R, R, R, R, R, R, R, R, R, R, R, R, R, R].
And from what I can tell, it may likely not be without potential side effects (adverse effects).
The biggest abusers here are likely the Organic Tapioca Syrup and Organic Cane Sugar.
As for the first, it's a substance commonly listed as one of the alternate names of High-Fructose Corn Syrup which is likely due to the capacity to manipulate fructose percentage within that. Whereas the altered name is there to hide this profoundly harmful actual component. Hence, there's a high chance it's something that can bring upon our heads conditions like diabetes, cancer, heart disease, obesity, liver disease, and a bunch of other chronic ailments [R, R, R, R, R, R, R, R, R, R, R, R, R, R, R, R, R, R, R, R, R, R].
Whereas Organic Cane Sugar isn't healthy because it has the word "Organic" in its name. In fact, that's a common misconception many people fall for. Processed sugar doesn't suddently become healthy just because it's of organic sources. I mean, yes, there are some advantages as far as the growing without pesticides and processing of it goes. However, it's still the substance that can cause stupidity, depression, and among many else mess up one's gut health which can lead to a plethora of problems in of itself [R, R, R, R, R, R, R, R, R, R, R, R, R, R].
Furthermore, there are other potential dangers here [R, R, R, R, R, R, R, R, R, R, R, R, R, R, R, R, R, R].
Overall, despite the Goli Nutrition supplement being tasty, it doesn't really like up to being truly healthy. I mean, sure, this won't inherently undo the benefits Apple Cider Vinegar can bring, However, it can create extra problems on it's own. Especially, if that's someone who consume quite a bit of processed sugar daily already.
Success Rate Is Lower Than I Anticipated; Yet, Still Too High
Looking into the Goli Apple Cider Vinegar Gummies reviews and their respective global success rates, one thing is definitely for sure. It's an abundantly reviewed one. I would even go as far as to say that abundantly is an understatement. It's half way to a five digit number.
Most of them, of course, are positive. I mean, personally, I wouldn't anticipate it any other way. It's so typical to be the case with gummy vitamins. I suspect that's because people mostly value these types of vitamins by their taste. Which surprise, surprise gets praise pretty much no matter what. It's hard to go wrong with sugar.
Goli Nutrition doesn't really offer a section where people can leave feedback for the thing. Four arbitery chosen 5-star reviews pretty much summarize the whole section on reviews they have. So, I took it to the other retailers and sellers across the vastness of the whole internet.
Here's what I came up with.
In total, I found 5,152 Goli Apple Cider Vinegar Gummy reviews. Of these, there were 434 1-star, 180 2-star, 250 3-star, 458 4-star, and 3830 5-star ones. Hence, 614 negative ratings and 4538 positive ones. Which means that the supplement enjoys an 88.1% global success rate. Which is likely even higher given that people tend to report negative experiences far eagerly.
Or to put it in other words, about 22 in 25 people like the thing. Which truly is pretty damn high.
But does that really matter?
Not A Fan Of Processed Sugar; Not A Fan Of The Supplement
I strongly believe that it doesn't ultimately matter.
The highly positive success rates does not remedy the situation with the other ingredients (additives). I mean, if they would have taken the tough, high-quality road, they would have used Stevia and/or Monk Fruit – natural sweeteners that are actually healthy to consume instead of just appearing that way (organic, yay, or whatever) [R, R, R, R, R, R, R, R].
Hence, I don't believe it's worth investment. Definitely not worth the hype. As I see it, there are many much better, safer, cheaper options out there.
Above all, I hope this Goli Apple Cider Vinegar Gummies review helped you find the information you were looking for. But if not, definitely let me know in the comments on how I could further improve it.
If you have as much as 15-30 seconds to spare, even one line in the comments helps a ton and will be highly and sincerely appreciated.
See you in another article!
Cheers, Stay Healthy & Have a Great One!