In this article, we are going to take a real deep look into one of the multivitamin supplements for men by Megafood.
This Megafood Men's One Daily review is for anyone, who wants to get into the details of the supplement, as well as get a better understanding of what it is actually about.
I will provide insight into its ingredients, their effectiveness, additives and also a lot of other stuff that you might want to know about the supplement. If something is left that you'd like to know about, definitely let me know in the comments.
All of this, to ultimately give you everything you might need to get under its skin and help you to make a more informed decision.
---
MegaFood Men's One Daily Review – Overview
---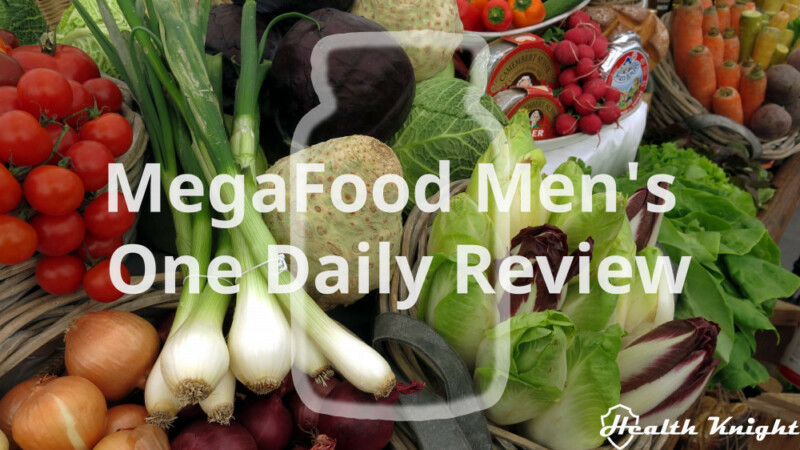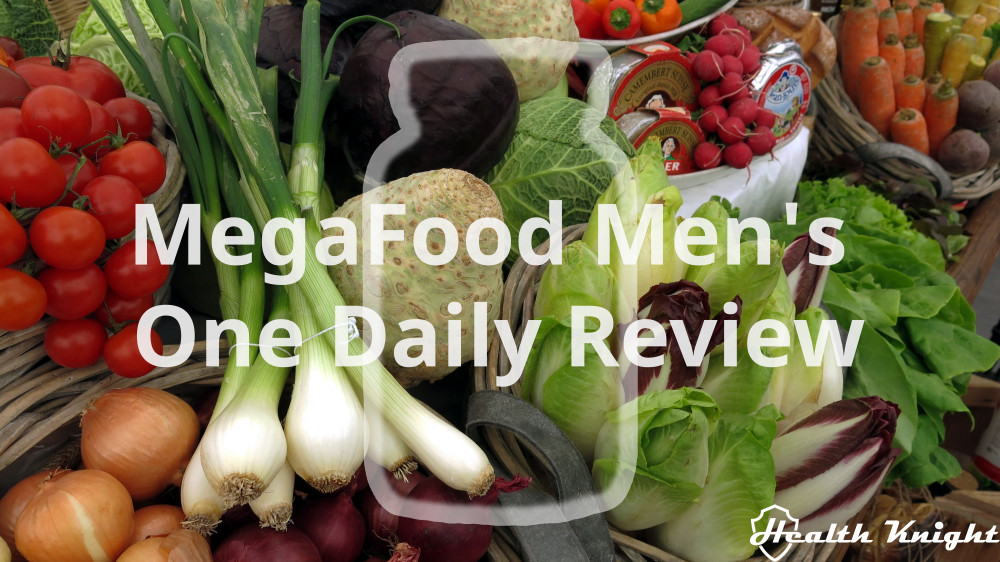 MegaFood Men's One Daily is a supplement completely made out of whole foods.
As the name suggests, it's made for men specifically. Yet it is not your typical men's multivitamin that adds some random Lycopene and calls it a day.
But rather it's much more thoughtful.
In that sense, it lets the Iron slide. Meaning, there's none of it in the supplement, which is a good thing because men don't really need that.
Other than that, women can also definitely use this particular supplement, as there are no such ingredients that wouldn't benefit also them.
As for the claims, Megafood does not go wild with that. There's only true to their statements. No exaggerations or some random hype to lure the consumer into buying it. Which I respect a lot.
But despite that, they are very confident about their products, which is, without doubt, evident by both their commitment to complete transparency and the money-back guarantee.
---
MegaFood Cares Deeply About Their Quality
---
The one thing that is immediately evident in regards to the Megafood brand, is how much they care about what they are putting out.
There are very few companies that I know of that actually have the capacity to display so many various certifications as this supplement brand has. And I've researched a lot of them.
Among Megafood supplements, you'll encounter these certifications: NON-GMO Project, Glyphosate Residue Free, NSF (Gluten-Free), Vegetarian, Certified Kosher, Dairy & Soy Free, as well as Certified B Corporation.
To really go into all of this in detail and explain it all, I'll probably make a separate article in the future as I plan to be making other reviews for their supplements. For the time being, you can just check them out on their website.
Either way, one is for certain. MegaFood does not take any concerns for quality lightly. So, they do put forth a real effort in trying to ensure the best one possible.
On top of that, they exude being as honest about how they are doing as possible. Hence the transparency through offering their audits for consumers and having the option of watching the manufacturing process live 24/7.
---
Additives Are All Good
---
Many supplements struggle with the additives that they are having in their supplements. Meaning, they are neither the highest of quality nor harmless for your health.
Many people are ignorant in this regard. I've found that sometimes people are not aware of them being in the supplement at all.
Other times, they do know their there but disregard them completely as something that can't affect one's health.
And different times, people are aware that they're there and that they can be harmful, yet they presume that they won't be because of the supposedly little amounts of them.
However, it all matters. Everything matters that you're putting in your system. No matter how small sometimes it can be.
In regards to the MegaFood Men's One Daily, there is nothing to worry about though. This is because it has only 3 additives (Stearic Acid, Silica, Cellulose), all of which are completely harmless and okay to use long-term.
---
Just Not Potent Enough For Men
---
Despite all of these good words about the supplement, it's just not something I would recommend to people.
It's just not potent enough.
The supplement does offer all of the needed vitamins, except preformed vitamin A. It does also offer many of the needed minerals while missing out completely on Calcium, Magnesium, and Vanadium.
At the same time though, the nutrient amounts that the supplement does have I feel are just way too scarce to provide any solid benefits. The amounts should be close to or in conformity with the Prime Daily Values.
We, however, see nothing of that. In fact, rarely does any particular one nutrient live up to them. On the other side though, most of the nutrient forms used in the supplement are very effective and will be easily absorbed by our bodies.
The MegaFood Men's One Daily also does offer some additional beneficial substances through the Nourishing Food & Herb Blend. Though, this one just can't make up for all the shortcomings that the supplement has.
There are also no Carotenoids (other than from the Blend), Choline or Inositol.
Therefore, to tell you the truth, it just isn't worth it.
There are many much more potent and in that much more beneficial multivitamin supplements that you can get for your daily support. For a list of those, definitely check out the article on the best available multivitamin supplements.
---
Final Words On The MegaFood Men's One Daily
---
I have to admit that the supplement looks marvelous from the standpoint of manufacturing processes used and the materials employed in creating the supplement. Plus, considering it's made only off of whole foods, it's a very tempting option.
So, if your a wholefood die-hard this can potentially be something for you. Nonetheless, in terms of whole-food-supplements, there are better options. Yet this particular supplement definitely won't make the matters worse.
So, if you feel like it, you can definitely take it for a spin. And then the worst-case scenario just makes good use of that money-back guarantee that they offer.
All in all, I hope the article helped you find the information you were looking for and that it made a difference for you.
And if so, I would highly appreciate even one line in the comments to let me know. That helps a ton and will be highly appreciated.
Hope to see you in another article!
Cheers, Stay Healthy & Have a Great One!
And Merry Christmas! <3