This NeoCell Beauty Bursts review is all about looking at the supplement objectively and evaluating all that it has to offer for the money.
Thus, throughout this one, we will look into the promotional materials, claims, promises. Then, we will assess and evaluate the actual beneficial stuff and how potentially good (or bad) it is. This will be followed by insights in terms of the added extra ingredients for the making of the supplement. And all that, we'll finish off with customer reviews and global success rates.
Per Their Words, It's About Beauty From The Inside Out With This NeoCell
According to the manufacturer, NeoCell Beauty Bursts "combine collagen, hyaluronic acid and vitamin C to activate your natural beauty at the cellular level." Per their words, "these three beauty nutrients work together to build beautiful skin from the inside out." Which reminds me of both NeoCell Super Collagen + C and their Marine Collagen; both also were about this notion of beauty inside out.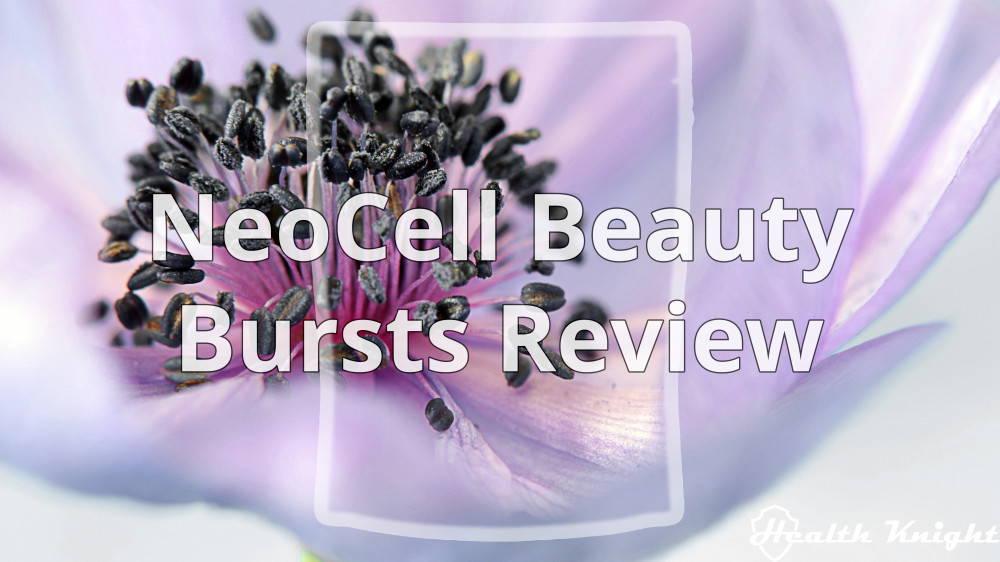 The tagline ("Get your glow on the go") they've kind of copied from the NeoCell Gummy Glow (or maybe it's the other way around). Generally speaking, the product page is extremely similar to that of all its peers. But I don't mind that. The structure the pictures, some of its text, quite iconic, really.
Also, the marketing part does not differentiate one bit for the Beauty Bursts. There's the option to set up auto-ship and get 25% off, as well as free shipping. And, of course, customer reviews, although those don't seem to be particularly positive for this one.
But I wouldn't say the page is perfect. There are some blanks that I don't think should be there. Like what we can find under the Recipes tab. If there really are no recipes to list there, why to have the tab there? It just kind of feels unfinished, sketchy, half-done like what we saw with NeoCell Liquid Collagen. And that's not a good feel.
Other than that, the supplement is said to be Grass-Fed, Gluten-Free, and Non-GMO (for the last of which they also have a IGEN certification for) [R].
But is this NeoCell Beauty Bursts enough to as they put it, "unleash your most beautiful you"?
Beauty Bursts Are Extremely Unlikely A Question Of Most Beautiful You
Judging by the beneficial ingredients alone, I believe the answer to that question probably is "No." The ingredients themselves are not bad at all. But the amounts of those ingredients are something to likely hinder the positive effects.
Per every two soft chews (one serving), the NeoCell Beauty Bursts offers 2 grams or 2,000 milligrams of Hydrolyzed Bovine Collagen, 20 milligrams of Hyaluronic Acid, and 20 milligrams of vitamin C. This we get 30 servings of per product.
As for the Collagen contents, 2 grams is a very tiny amounts. It reminds me of something like the Purely Optimal Collagen Complex or Vitauthority Multi Collagen. But for the "most beautiful you" it should really be something more like the Garden of Life Collagen or Orgain Collagen Peptides. Or in other words, a supplement that is 5-10 times more abundant in providing the protein [R, R, R, R, R, R, R, R, R].
The same also goes for Hyaluronic Acid. I mean, sure, there can still, to some extent, be benefits to skin, eyes, joints, wound healing, less wrinkles and dandruff with this. However, that's quite a long shot given that striving for at least 50-100 milligrams of this thing would be significantly more beneficial. Just like in supplements like Olly Glowing Skin or Vital Proteins Collagen Peptides With Hyaluronic Acid [R, R, R, R, R, R].
Lastly, this vitamin C is the synthetic version of the thing (Ascorbic Acid). Don't be discouraged though. Studies have proven that it's as effective as the natural one, only cheaper to put in a supplement. The amounts, however, are also not ideal. I mean, 22% Daily Value isn't much. And consequently, the gains will likely not be much either [R, R, R, R, R].
Hence, the way I see it, all these ingredients may assist in some way, in some limited way. But the "most beautiful you" definitely is not the case here. If it really would come down to just these three ingredients (Collagen, Hyaluronic Acid, vitamin C), we would need more of every single one of them.
Additives Is Another Sugary Story, Not The Ideal One
When it comes to the added ingredients for the making of the Beauty Bursts of NeoCell, it is really no different than what we saw with their Biotin Bursts. I guess it's the necessity of making those soft chews which are definitely the unconventional way when it comes to delivery. But despite its uniqueness, I don't think it's something to prefer.
The reason for that lies in the individual substances used.
So, the supplement of this review uses Rice Syrup, Raw Cane Sugar, Natural Flavors, Sunflower Lecithin, Sunflower Oil, Citric Acid, Malic Acid, Fruit & Vegetable Juice, Glycerin, and Citrus (Fruit) Bioflavonoids.
While there may potentially be other dangers involved, the way I see it, the main issue are the sugar contents [R, R, R, R, R, R, R, R, R, R, R, R, R, R, R, R, R, R].
So, while Rice Syrup is probably not a dummy name for High Fructose Corn-Syrup and neither is Raw Cane Sugar, that still doesn't mean sugar isn't harmful, particularly in large amounts. The Carbohydrate has been linked to obesity, eating disorders, weight gain, heart disease, diabetes, hyperactivity, cancer, learning difficulties and outright stupidity, agressive behavior, and other negative health outcomes [R, R, R, R, R, R, R].
Personally, I'm a huge believer of sugar being an absolutely unnecessary part of any supplement. I mean, if it really must be tasty, there are options like Monk Fruit and Stevia that pose none of the health risks [R, R, R, R, R, R, R, R].
The way I see it, adding sugar is just a cheap way to do it. A revenue-oriented way to do it.
Customer Reviews Make Them Look Good But That's Expected
Coming soon.
To Summarize The Review, 100% Don't Go For This NeoCell, Avoid It
Coming soon.