Are you thinking about the multivitamin for women of One A Day?
In this One A Day Women's Multivitamin Review, we will immerse ourselves into exploring the supplement.
Meaning, we will assess the vitamins and minerals it provides, we will check their amounts and forms, explore information on the additives it employs, as well as see if it has any additional beneficial substances that could benefit you further.
The goal here is for you to not need to look at any other reviews for this supplement ever. Therefore, if there is a section I haven't covered but you're interested in, let me know. And I'll add that to the review.
One A Day Women's Multivitamin – Overview
The description page (sale's page) does not go in a whole lot of detail about what the One A Day Women's Multivitamin is all about.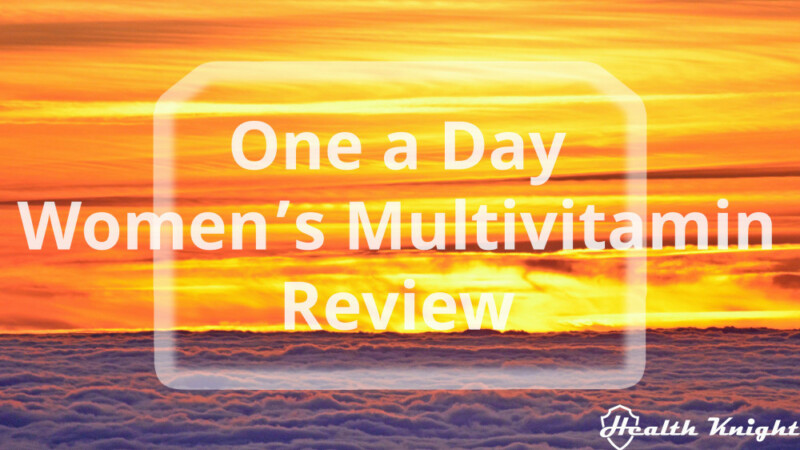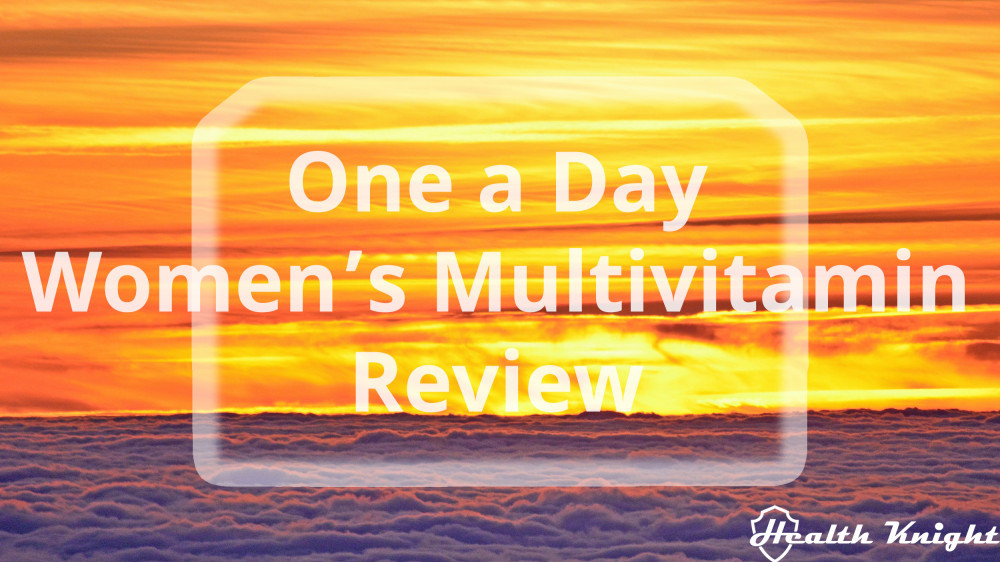 However, there are few assertions as to what it will provide for you.
For example, there is this splendid statement of "Live your best life from the inside out with a complete multivitamin for women, specially formulated with nutrients that address your health concerns" [R].
Thus, supposedly the supplement is a complete one, providing all of the vitamins, minerals and other substances that are necessary for anyone's great health.
Or in other words, if you're using this, you won't need a single additional supplement to cover all your daily needs.
Additionally, they also claim that their multivitamins are put through 100+ rigorous quality checks, as well as that they are formulated with the good stuff that you want, and without the stuff that you don't [R].
Ultimately, the One A Day Women's Multivitamin sounds like an incredibly awesome multivitamin supplement. But is it?
Vitamin & Mineral Amounts Are Miserable
One A Day Women's Multivitamin is rather diverse in the variety of vitamins and minerals that it offers.
It has Carotenoids, preformed vitamin A, Vitamin C, D, E, K, B1, B2, B3, B5, B6, B7, B9, B12, Calcium, Iron, Iodine, Zinc, Selenium, Copper, Manganese, and Chromium.
Sadly, this also means that it is short of any Magnesium, Molybdenum, Boron, and Vanadium. Though it can't be said that these ones are not extremely important as well.
Looking at the actual amounts of any of the nutrients that it does have, the overall picture does by no means comfort or cheer one up.
Most of the vitamins and minerals are in amounts corresponding with 100% of the Daily Value, which is not a good thing. Because Percentage Daily Values represent the number of nutrients you need daily to not get sick with a deficiency disease (more on this in the article of Prime Daily Values).
But would you rather just not get sick? Or would you instead much rather have amazing health, feel good, have great memory and focus, as well as improved awareness and work capacity?
If it's the latter, then, without a doubt, One A Day Women's Multivitamin will not be enough for you.
All in all, there are some nutrients, which are present in the recommended amounts in the supplement, like vitamin D, vitamin B7, or Iodine. As for the rest – the actual amounts of what you need for superior health are way above to what this supplement offers.
Here are some examples to give you a better idea. For example, the supplement has 6 mcg of vitamin B12, you need 500-1000 mcg; the supplement has 1.2 mg of vitamin B1, you need 25-50 mg, etc. Additionally, stuff like Iron is in too high amounts. And thus, can potentially be toxic if used in prolonged periods of time [R, R].
However, the shortcomings of the supplement do not stop there.
Vitamin & Mineral Forms Are The Worst
In vitamin supplements, it is extremely important what kind of forms are utilized. This is because not all of them our bodies absorb with equal efficiency. In fact, that efficiency varies greatly [R, R, R, R, R].
Thus, the hardest to absorb the forms are, the lower is the benefit you can actually gain through these vitamins and minerals. And in regards to One A Day Women's Multivitamin, it utilizes the worst possible forms for absorption by far most of the time. The only exclusion is vitamins B2, B3, B5, B7, and D.
Interestingly enough, there is also the ingredient Cupric Oxide. Cupric Oxide is added to the supplements to provide our bodies with Copper. There is, however, a catch in this.
Studies have shown Cupric Oxide to be completely unabsorbable by the human body [R, R, R].
Thus, although the supplement label states that you are getting 0.9 mg of Copper (100% of Daily Value), in truth you are getting a big fat zero of that. Again, because your body can't absorb Copper from this form known as Cupric Oxide.
Talk about misleading.
Offers No Additional Beneficial Substances
A lot of great multivitamin supplements nowadays are enhanced by additional beneficial substances. Those can be anything that further improves the supplement's benefits to your health.
In the case of One A Day Women's Multivitamin, however, there are no such substances present. Even the much needed mixed Carotenoids, Choline, or Inositol (all of which are crucial for great health) have not made the cut.
Thus, in regards to this supplement, all that you truly only have are some minor amounts of nutrients in hard to absorb forms, which more than likely will not provide any benefit whatsoever. Even worse…
The supplement also employs substances that will actually worsen your health.
Hazardous Additives – Cancer, Inflammation, Headaches
One A Day Women's Multivitamin has a total number of 13 various additives. A true abundance in that regard.
These include Microcrystalline Cellulose, Dicalcium Phosphate, Maltodextrin, Croscarmellose Sodium, FD&C Blue #2 Aluminum Lake, FD&C Yellow #5 (tartrazine) Aluminum Lake, FD&C Yellow #6 Aluminum Lake, Gelatin, Hydroxypropyl Methylcellulose, Polyethylene Glycol Silicon Dioxide Stearic Acid, and Titanium Dioxide.
While of these many are okay to have in your supplement, there are some, which shouldn't ever be consumed. Ever. Because of the hazardous health consequences associated with them.
Such for example are Artificial Coloring (FD&C Blue #2 Aluminum Lake, FD&C Yellow #5 (tartrazine) Aluminum Lake, FD&C Yellow #6 Aluminum Lake), which are known to be the root cause of a large variety of cancers. Additionally, this type of coloring also produces hyperactivity, irritability, and all kinds of other unwanted and disturbing behavior in children [R, R, R, R, R, R, R, R, R, R].
Thus, although adult women may not be affected by the negative effects other than cancer (like it's a small deal!), it's safe to say that nonetheless, this substance can have other ways in which it will affect you adversely.
Also, Titanium Dioxide won't serve you well. In this regard, although it used to be a harmless additive, it is no more that way nowadays. All because of it being used as a nanomaterial [R, R, R, R, R, R, R].
The issue with it being of nanomaterial is a huge one. These nanoparticles are too tiny for the digestive system to filter. Thus, they essentially are enabled to move freely across the entire body and cause inflammation wherever they find themselves. Brain damage, lung damage, liver damage, are just some examples of how detrimental they can be [R, R, R, R, R, R, R, R].
Lastly, there is Maltodextrin, which is known to be of quite a few harmful effects to health. Such include sudden headaches, difficulty breathing, rashes, bloating, itching, diarrhea, as well as diminishing the capabilities of your immune system and other unpleasant effects [R, R, R, R, R, R, R].
And this is excluding all the negative effects it can have on you as a form of sugar [R, R, R, R, R, R, R].
So, in the end, do you still want to be on the Women's Multivitamin of One A Day?
Final Thoughts On One A Day Women's Multivitamin
One A Day Women's Multivitamin doesn't offer anything of great value. Neither does it live up to the claims on its description page.
The nutrient forms and amounts are miserable, few nutrients are missing altogether, additives are harmful, plus it has no additional beneficial substances.
Needless, to say that this is not what a proper multivitamin should look like. Thus, I would highly advise you to never choose it as your daily multivitamin. But if you have already, getting rid of it immediately will actually preserve your health.
If you're interested, there are a lot of great multivitamins out there. I've compiled them in the article of the best multivitamin supplements.
Other than that, I hope the article helped you find the information you were looking for, but if not – definitely let me know in the comments on how I could further improve it.
If you have a tiny bit of time, I would highly appreciate even one line in the comments. That helps a ton and will be highly appreciated.
Hope to see you in another article!
Cheers, Stay Healthy & Have a Great One!