In this Pure Life Keto review, you will have none of that ridiculous hype that has become extremely common when speaking about this supplement.
I feel so many reviews out there are just to try to sell you the supplement without looking at it objectively or doing their best to provide honest insights. But we're the truth-seekers and that is exactly what you will get. No matter how uncomfortable or inconvenient for someone the truth may be.
We will dissect all the claims. We will take a look at all the supplement's ingredients, potential benefits, as well as probable side-effects extensively. Moreover, we'll also discuss the most up-to-date success rates by evaluating what the people are saying globally.
Essentially, all of this to make as accurate of an assessment about the Pure Life Keto supplement as humanly possible.
Meaning, my goal here is to create a review like no other – one that you can get all possible insights from. One, after which you don't have to go on to other reviews and explore more. Therefore, if by any chance there is a section or aspect I haven't covered but you're interested in, let me know. And I'll add that to the review.
Pure Life Keto Review – Initial Thoughts & Claims Identified
According to the manufacturer, Pure Life Keto is their advanced Keto Base formula that is all about that Keto, losing weight, improving energy, and providing a variety of other benefits.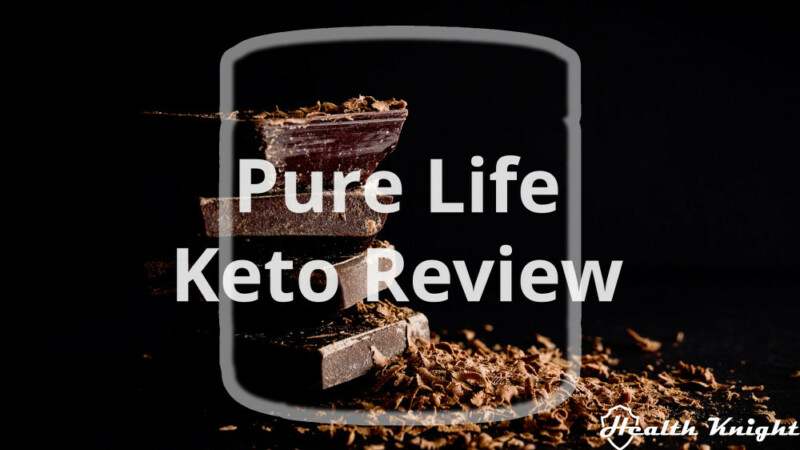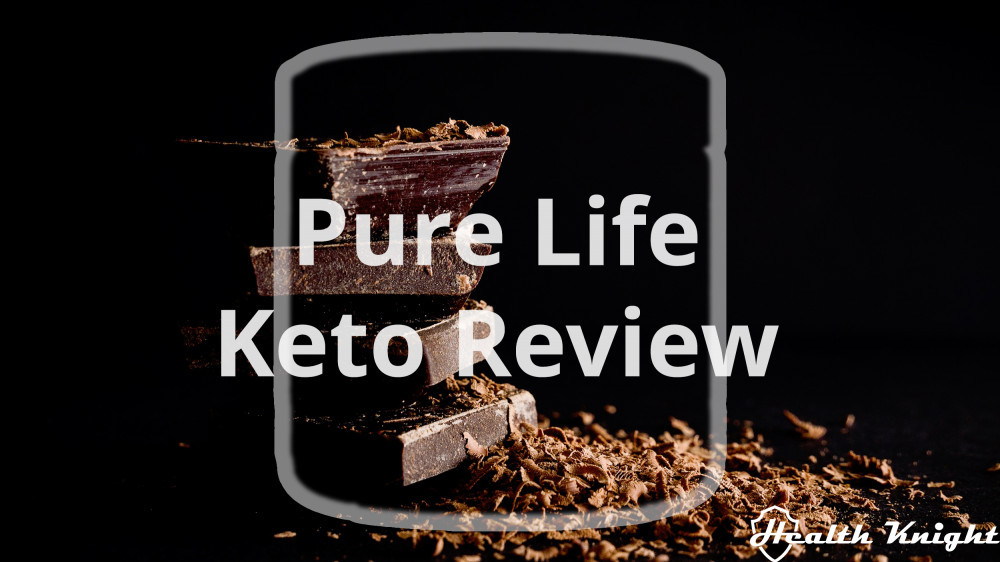 Or to be more exact, Pure Life Keto is actually the name of the manufacturer, whereas Keto Base is their given name for the supplement.
However, because Pure Life Keto markets only one supplement, it's often referred to as Pure Life Keto (hence, the same name as the manufacturer).
That said, this is also a risk factor because single supplement manufacturers by far most of the time tend to have pretty low-quality manufacturing practices in place. Which can lead to a variety of problems with the actual supplement. And its regular consumption.
Unlike the Purefit Keto, Pure Life Keto does not give you fake testimonials and Facebook feeds. Instead, they organize it the same way most manufacturers do.
Through a solid description page.
They are also very straight forward about the ingredients found in the supplement (supplement facts), unlike many other shady brands.
In that description page, they basically give you an idea of what the Beta-Hydroxybutyrate is (the main ingredient of the supplement), which is followed by a list of benefits, as well as a few general claims.
For the benefits we are showered with stuff like burn fat and accelerate performance, increased mental clarity and focus, increased energy levels, reduced appetite, maintaining ketosis after consuming carbs, as well as no crashes, no jitters.
For general claims, we have Fat Burn, Gluten-Free, Dairy-Free, and two interesting ones – Lab Tested, and Doctor Approved. Non-GMO, Paleo Friendly, Keto Friendly, Vegan – some additional ones you'll find on the packaging.
Then there's also general claims like "Induce ketosis within minutes", "kick cravings during fasting", "100% Open-Label". All-Natural Ingredients. Zero Sugars, Zero Carbs. Guilt-Free (cause added flavor).
As for the supplement's overall quality, there's stuff like "Keto Base contains only the highest-quality ingredients available and is manufactured exclusively in a GMP-certified facility here in the U.S.A. to guarantee the highest levels of efficacy, quality, and purity."
And we also hear statements like "Our patented formula is not only designed for a Ketogenic Diet, but for people struggling with weight or health issues, diabetics, as well as, athletes. Whether you are looking to lose weight, improve your health or enhance your athletic performance we guarantee you optimal results. Try it today, risk-free."
And, yes, they offer 60-day money-back guarantee as well.
I mean, sure, it all superficially sounds nice. But, in truth, I see there to be many incremental inaccuracies that pretty much change everything.
I might be wrong, this is only an opinion. But I always do my best to seek the truth.
Further in the article, we'll get into all that but first, let's start off by examining the ingredients and the theoretical usefulness of the supplement.
Beta-Hydroxybutyrate For All The Benefits
So, with Pure Life Keto supplement, you're getting 11.7 grams of the BHB Performace Complex. Which essentially is their made-up name for the composition of Calcium Beta-Hydroxybutyrate, Sodium Beta-Hydroxybutyrate, and Magnesium Beta-Hydroxybutyrate.
Given that all of these are salts of Beta-Hydroxybutyrate you naturally are also getting the respective mineral parts.
Thus, for every scoop (15 grams) of the supplement, you're inherently also getting 875 mg of Calcium, 885 mg of Sodium, and 110 mg of Magnesium (also listed on the label).
While the mineral parts will undoubtedly also account for some benefit, at the end of the day, it is all about the Beta-Hydroxybutyrate. Meaning, all of the main ingredients are just a different form of the same thing.
So, can you actually induce ketosis and be exposed to a number of potential benefits this way?
Yes, this way to an extent you can get into ketosis. And thus, potentially encounter ketosis related benefits, like improving weight loss or energy levels [R, R, R, R, R, R].
To be more specific, Beta-Hydroxybutyrate is one of the 3 things that our body naturally produces when it produces ketones from fatty acids. The ketones acquired from outside the body are called exogenous ketones and they are considered effective and capable in providing a benefit [R, R, R, R].
However, when it comes to the positive gains we're not only looking at weight loss as most people imply when emphasize them being the perfect-unnecessary-pounds-loosing-supplements.
Instead, you are likely to encounter a number of other potential improvements – protection of brain, increase of life span, decrease in appetite, increase in energy levels for the body and the brain, prevention and combating of diabetes, fighting off cancer, treating of insulin resistance, and a number of other benefits [R, R, R, R, R, R, R, R, R, R, R, R, R, R, R].
Thus, at least when it comes to potential benefits of the Pure Life Keto supplement, they are not clowning around.
Ultimately though, it has to be said that while the Pure Life Keto can be of aid what regards maintaining ketosis even after a meal, it is nowhere near as efficient as a proper fast would be in terms of the blood ketones [R, R, R, R, R].
Which essentially means and makes it absolutely clear that you can't really supplement your way out of fasting or keto diet.
Whereas, as far as I can tell, to an extent Pure Life Keto is trying to imply the contrary – "enjoy all the benefits of ketosis, even if you are not following a ketogenic diet" or "Our patented formula is not only designed for a Ketogenic Diet, but for people struggling with weight or health issues, diabetics, as well as athletes".
It's Not All Clear Sky When Side Effects Considered
Side effects are a nasty thing. At times, they can even offset (by far!) any of the potential benefits.
More often than not they come in the form of additives. But not all of them are bad as many influencers and sources out there are trying to paint the picture.
The truth is that they are very necessary for the making of various supplementation forms (pills, powders, tablets, etc.). Furthermore, not all of them are harmful when consumed. Quite to the contrary, many are quite beneficial.
That said, we should always check that before embarking on a new supplement.
When it comes to the Pure Life Keto supplement, I do see some potential dangers.
The supplement employs 7 different additives. Those are Natural Chocolate Flavor, Cocoa Powder, Silicon Dioxide, Stevia, Acacia, Guar Gum, and Citric Acid.
Of these, I have absolutely no problem with Cocoa Powder, Silicon Dioxide, Stevia (natural & healthy sweetener), Acacia, and Guar Gum as these are generally very safe (if not for an allergy). And some even may be considered beneficial.
However, when it comes to Natural Chocolate Flavor and Citric Acid, a couple of words must be shared.
First of all, the fact that there is the word "Natural" in the flavor's name does not in any way guarantee it's safety. Neither do the Good Manufacturing Practices. In fact, this type of flavor can have a number of incidental additives that can essentially make it among the most harmful substances out there [R, R, R, R, R].
As for the Citric Acid, inherently it's not bad at all. In truth, it's a very natural substance. Indeed, it can be found among all living organisms. That said, given its prevalence in processed food, it can be extremely harmful when consumed excessively [R, R, R].
In excess amounts, the substance is known to induce radicals, which are all about attacking the molecules of the human body, including the DNA. In that regard, overdosing on it can cause abdominal pain, diarrhea, nausea, vomiting, tooth decay, and other unpleasant side effects [R, R, R, R, R, R, R].
This should be of no issue, if you're not into processed foods and drinks, however, it's definitely worth noting. Also, don't take me wrong. The citric acid in fruits is very beneficial, so eat fruits [R, R].
But there's another potential aspect worth considering. Citric Acid tends to increase the bodies susceptibility to aluminum absorption from stuff like aluminum utensils. Which ideally isn't something you should aim for as it can also be remarkably hazardous [R, R, R].
An easy fix, however, for the latter is avoiding aluminum utensils and dishes altogether.
On that note, it may, however, be somewhat challenging cause it's not rare that schools and low-profile eateries still use them.
Just be mindful about it.
On that note, the potential upsets do not stop there. I mean, they are usually limited to additives. But in regard to the active ingredients found in the Pure Life Keto supplement (Beta-Hydroxybutyrate), it's also the case.
While it's definitely true that it will not affect everyone, for some select people it may come in a form of nausea, stomach discomfort or straight out diarrhea [R, R, R, R].
So, that's just another thing to be aware of.
Pure Life Keto Enjoys Only 59% Success Rate
Given all the positive reviews and the amazing incentive coming from all directions when it comes to them, it feels that Pure Life Keto should be an amazingly beneficial and well-received supplement.
But nothing can be further from the truth. If anything the reality is unpleasantly surprising, to say the least.
There are many influencers and bloggers promoting the hell out of this product without zero regards to its actual beneficialness. Forget honest insights. Hence, no wonder the reviews feel incredibly biased (if you've read them).
I mean, I also like the idea of selling a magic supplement that solves all your problems. But those quite frankly are fairy tales. Sorry, to break it to you but the sooner someone does the sooner you'll be ready to face reality.
Thus, to evaluate we need reviews that are actually credible, that are by people who have actually done the product and can provide their honest insights for us to examine. Insights from people that do not get commissions or payments for recommending this to others.
In this regard, Pure Life Keto themselves state that they sell their product only on their website and Amazon.
So, let's examine both. But, of course, more credibility must be given to Amazon as those the manufacturer has no means of manipulating.
At the writing of this article, the supplement's description page held 12 customer reviews with an average rating of 4.5 stars. Or eight 5-star reviews, three 4-star reviews, and one 3-star review. All submitted this year.
This would suggest that people tend to like the supplement a lot (essentially not a single bad review). It is, however, a completely different picture when it comes to reviews posted on Amazon.
On Amazon, we clearly see that people are not ecstatic about the thing.
At the end of the day, only about 59% of all the people that have tried it has been satisfied with the purchase.
And this is not a mark of an awesome supplement. If anything it's quite average.
Sure, in this regard, the overall success rate may be slightly higher than that given that people are more eager to report negative outcomes way more often than positive ones. However, it's still average.
In fact, there are more reasons to consider that we haven't expanded on yet.
And the sum of these does suggest that while the success rate may be average, the choice of going for Pure Life Keto should be considered a very poor one.
As far as I can tell, you are obviously being lured into buying something you don't really want.
In that regard, read the ideas below and let me know what do you think – should the Pure Life Keto be regarded as a scam?
7 Reasons Pure Life Keto's A Big Turnoff
Reason #1 | Purity, Efficacy, Quality Are Questionable
All around the Pure Life Keto website, we find a number of claims when it comes to the overall quality of the supplement
"Keto Base contains only the highest-quality ingredients available and is manufactured exclusively in a GMP-certified facility here in the U.S.A. to guarantee the highest levels of efficacy, quality and purity." [R]
"We care about our customers and that is why we only source world-class ingredients for our products. From dietary ingredient selection, to product taste, to manufacturing process, we always take the extra steps needed to provide our customers with the highest degree of quality they can trust!" [R]
"Quality guaranteed! We pride ourselves on our ability to produce supplements which are upheld to the highest standard of manufacturing practices. Our products are made with 100% all natural ingredients, manufactured in FDA inspected facilities, follow Good Manufacturing Practices and are lab-verified." [R]
"[Are your products safe?] Absolutely! Safety is our number one priority. All of our products are produced under Good Manufacturing Practices (GMP) and are regulated by the U.S. Food and Drug Administration (FDA), which require strict regulation on our manufacturing processes, the safety of ingredients, and marketing practices for all nutritional supplements." [R]
Frankly, not all steps to ensure quality has been taken.
While they would like you to believe that Good Manufacturing Practices (GMP) is all that there is that guarantees the best quality of products, it's not like that at all.
Sure, to some extent they do. However, they alone do not guarantee the absence of incidental ingredients or additives – ones that incidentally are created in the process of manufacturing. Ones that can be potentially extremely harmful.
To be absolutely clear here, not only are we speaking of potential ingredients that are not listed on the label but for all we know the ingredients themselves can also be potentially contaminated.
The only means that can guarantee ingredient safety (as well as purity and potency) are the means of third-party certification.
Thus, if they are so certain of their quality why have they not applied for something like the NSF certification?
Well, the only reasonable explanation is that they do not see their supplement to be of that high quality to actually get certified. Or maybe they have had applied for it but didn't get certified.
Thus, do they really care so much about their ingredient purity and potency as they are trying to convince us?
I believe not.
To illustrate this even more here's a classic example of this when Fish Oil supplements are being manufactured.
Just because certain supplements are manufactured in facilities that employ Good Manufacturing Practices, do not guarantee the purity, potency, and just overall quality of the Fish Oil.
In that regard, there are manufacturers that do employ GMPs but then fail miserably in third-party laboratory tests by entities like IFOS (International Fish Oil Standards Program).
On top of all that, it must be taken into account that the manufacturer of Pure Life Keto is not a dedicated supplement manufacturer. Meaning, all they do is market and sell one supplement.
Thus, it really goes without saying, that they are likely way less experienced, way less knowledgeful and skilled when it comes to manufacturing clean, healthy, beneficial supplements. They typically just don't have the capacity, means, dedication or a combination of the three to.
Therefore, it's also likely that the Natural Chocolate Flavor is not of the cleanest sorts. Hence, likely to be harmful.
Reason #2 | Weird Certifications To Seemingly Improve Trust
I don't see this a lot. But there are some truly weird certifications that can be found on the description page of the Pure Life Keto supplement.
So, let's examine that, as well as let's discuss what they could possibly stand for.
The one I find most interesting was one that claims – "Lab Tested".
So, what tha' hell does that stand for?
I mean, so they test it in a lab? How does that give more credibility and trustability to the supplement?
I believe almost every single supplement out there could be regarded as one that has been tested in a lab. I mean, they all are created in a lab anyway, it's not like we have a tree or a shrub that gives you pills or tablets. And sure, someone of the company is probably testing them anyway.
What I don't, however, like is that they are probably trying to imitate the idea of the supplement being third-party lab tested, which would mean a lot in terms of the Pure Life Keto's quality (thus, more sales).
But because it's not done by a third-party lab, they just note it as "Lab Tested". In this regard, given that people don't often see the kind of fake certification listed (who else does that?), they might mistakenly take it for one that stands for third-party lab tested.
And thus, perceive it for what it's not. And theoretically buy it purely due to that misjudgment.
Then there's a certification that says "Doctor Approved". So, what is that?
Well, frankly, I have no idea. It's just that a Doctor has probably approved the formula, however, there is a couple of concerns and questions that immediately arise.
If they really want to serve the kind of certification why do they not clearly state somewhere who is the doctor or doctors that have this approved?
And what exactly is approved? The separate ingredients? The theoretical beneficialness of the Pure Life Keto formula? The end product? Or what exactly? Have a doctor used the supplement and found it beneficial – does that count as "approved"?
Often times people do not contemplate or think about the actual meaning behind such a certification. They just superficially assume that if it's "Doctor Approved" then it must be of high quality or something.
But I don't want you to be that guy or girl who gets deceived or lead in believing that the supplement is something that it's not. Moreover, we tend to forget that not all doctors are knowledgeable, not all of them are skilled, in truth, many are quite ignorant about many aspects of health.
Such certification would only account for something (and even then it's not 100%) if we were clearly and honestly informed about their identity.
Furthermore, if it were a high-profile, highly educated, and well-known doctor that "approved" this, don't you think that they would be more than happy to put that everywhere? Literally, throw that into our face over and over again?
It would make sense then because without a doubt it would help to sell more supplements.
But as it's not the case, "Doctor Approved" is more than likely just an empty claim that is there to seemingly create more trust.
Don't fall for that.
Reason #3 | Lack Of Proper Certifications; Where's Quality At?
So, we discussed the fact that the Pure Life Keto has a few weird certifications associated with it.
But what about the lack of proper ones?
If you do recall the Pure Life Keto is claimed to be Gluten Free, Dairy Free, Non-GMO, Paleo-Friendly, Keto-Friendly, as well as Vegan.
In context with the supposed incredibly high quality of the supplement, why are these not approved by proper third-party organizations where that is possible?
What I mean is that all we have are the claims made by the manufacturer of Pure Life Keto. Whereas in real life there are actual organizations out there that you can get certifications for the kind of claims.
For example, for Non-GMO, we have the Non-GMO Project. Or for something that approves that there has not been involved animals in the making of and during the manufacturing of the supplement, we have Vegan Action.
Also, the respective organizations do not list the manufacturer of Pure Life Keto among the certified companies [R, R].
Thus, all we have is their own claims and assertions. Is it really the highest testament for quality?
NO!
So, naturally, where's that "high-quality" at??
What do you think? Do the songs of quality justify the fact that Pure Life Keto is not properly certified?
Reason #4 | They Are Probably Deleting On-Site Reviews
Previously we looked at the success rate of the Pure Life Keto supplement.
What we did find was that the manufacturer sells the supplement only in two places – on its website and on Amazon.
Judging by the reviews on Amazon, the supplement enjoys a 59% success rate. Whereas when it came to the customer reviews on their website, they didn't exactly have negative reviews. At all.
Did a thought of why the disparity crossed your mind?
I mean, that's 40%, which is way too much for a coincidence.
In fact, the only reasonable explanation to this is the fact that they are probably deleting all the negative reviews that people leave on their website about the Pure Life Keto.
And you don't want that. It's not a good sign.
Any company that does not allow for bad reviews on their website should not be supported or trusted for that matter.
The main issue with this is that they tend not to introduce improvement. They rather are trying to hide all their shortcomings instead of perfecting their product.
My point being, they are more likely to be all about the sales. Instead of being all about your well-being and helping you.
Reason #5 | All-Natural Ingredients Might Be Hoax
There is a claim that we can see reiterated and regurgitated all over the description page of the Pure Life Keto supplement. They say that a lot. Probably in the efforts of trying to emphasize or give away the idea that the supplement is a quality one.
That claim is about it all being of natural ingredients in the product. All-Natural Ingredients. 100% Natural.
But let's discuss that a bit.
So, given that all is natural, the key ingredients – Calcium Beta-Hydroxybutyrate, Sodium Beta-Hydroxybutyrate, and Magnesium Beta-Hydroxybutyrate – all should be natural.
Do we get those naturally from somewhere? For example, can we consume them with food?
I googled it. I couldn't find any examples.
Which is totally in line with their nature as exogenous ketones. You can't possibly get them naturally from the outside environment in mineral salts form. Because the ketones themselves only naturally happen in the human body [R, R, R, R, R, R].
And even there they never naturally occur in these exact forms as mineral salts (Calcium Beta-Hydroxybutyrate, Sodium Beta-Hydroxybutyrate, and Magnesium Beta-Hydroxybutyrate). They happen only as a clean, straight out Beta-Hydroxybutyrate [R, R, R, R, R, R].
So, how's that all-natural for ingredients?
I mean, surely you can stretch the meaning of natural quite a bit but this is just ridiculous.
Reason #6 | Fake Recently-Purchased Notifications
So, when you visit the Pure Life Keto website, wherever you go you get these recently-purchased notifications in the left lower corner of the screen.
First, you get the impression that people from different parts of the United States are actively buying this stuff.
But then after a while, it got kind of weird.
So, I did a little focusing on the notifications taking a screenshot of every single one for about 25 minutes.
What would your guess be as to what did I discover?
I discovered that there are exactly 29 different preset notifications that just repeat in a random sequence.
Furthermore, to no surprise, these same 29 preset notifications just kept cycling through when I visited the website 4 hours later, 12 hours later, 24 hours later, 30.5 hours later, or even 48 hours later (I will do an update for this in about 2 weeks time to see if it's still the same).
Coincidence?
Well, I believe it's too big for a one. What do you think? Coincidence? Or not?
So, much for honest marketing practices ("All of our products are produced under Good Manufacturing Practices (GMP) and are regulated by the U.S. Food and Drug Administration (FDA), which require strict regulation on our [..] marketing practices [..]"). [R]
Which inevitably somewhat begs the question of whether or not the supplement has actually been manufactured under Good Manufacturing Practices.
Also, do note that if the fake notifications are not the case anymore when you first visit the website, they have probably found this review before you and altered them or just removed them altogether.
Reason #7 | You In For Some Calcium Overdose?
Above all the other stuff, there is one serious concern when it comes to the actual active ingredients of the Pure Life Keto supplement.
So, mineral salts are known for the fact that not only do they make the so to say 'salt' part bioavailable (absorbable) to the body but also the same applies to the mineral part.
Which is, as far as I can tell, accurately represented on the Pure Life Keto's label.
So, by taking a single serving of the supplement daily you are getting 875 grams of Calcium.
And it gets even worse if you're also taking a proper multivitamin daily. Because those combined will definitely get you past the 1000 mg of Calcium mark.
Or God forbid you are 'trying to do more ketosis' and thus, you go for a double serving a day (1750 grams).
Let me just tell you that that is very unhealthy. In all honesty, it may as well kill you.
The reality is that high-profile doctors strictly warn against supplementing more than up to 800 milligrams of Calcium daily as that can be extremely detrimental [R, R, R].
Whereas the fact that you might be using also a multivitamin, a different supplement that also contains Calcium or scooping twice a day for 'improved ketosis' only makes the matters worse.
Dump This Stuff And Opt For True Value
At the end of the day, I believe it's fair to say that Pure Life Keto shouldn't be among your top choices.
Or any choices for that matter.
I mean, sure, superficially the main ingredients are fine, furthermore, they can definitely account for some benefits. Also, the additives supposedly were okay.
However, a deeper look into all the claims, marketing materials, and practices, the very average success rate, as well as all the other risk factors I mentioned throughout the article, do paint a completely different picture.
Ultimately, I feel all of those aspects combined do account for at least one thing.
Pure Life Keto definitely is UNtrustworthy as a supplement manufacturer. Thus, for you and your health's sake, you shouldn't ever buy anything from them.
That said, if you feel you do need an extra oomph with weight loss, I believe that fasting or fasting/keto-diet coupled with a proper MCT Oil supplement at the moment is arguably one of the best ways to go.
MCT Oil will also be amazing if you're just looking to improve your keto and the state of ketosis.
Above all, I hope this Pure Life Keto review helped you find the information you were looking for. But if not, I'll be happy to hear any advice in the comments on how I could further improve it.
Other than that, if you get a chance, even one line in the comments helps a ton and will be highly and sincerely appreciated.
See you in another article!
Cheers, Stay Healthy & Have a Great One!