In this article, we are going to completely and thoroughly review the Vitafusion Women's Gummy Vitamins also called Vitafusion Women's Multivitamin.
Thus, this Vitafusion Women's Gummy Vitamins review is for anyone, who is looking for in-depth information on what it actually is and what it has to offer. So, we will be taking a look at everything that is important enough for you to consider in regards to this supplement.
In fact, if I for some reason I have not covered a section you would like to get information on, let me know in the comments and I will add a relevant section to the article. Or just give my opinion on the matter in the comments, depends on the scale.
Either way, I plan on covering it all, so you wouldn't have to jump from a review to a review in looking for additional information.
Vitafusion Women's Gummy Vitamins Review – Claims Examined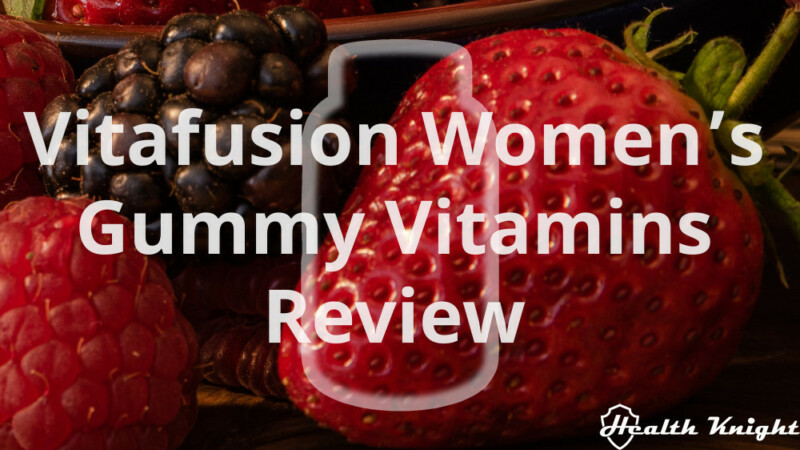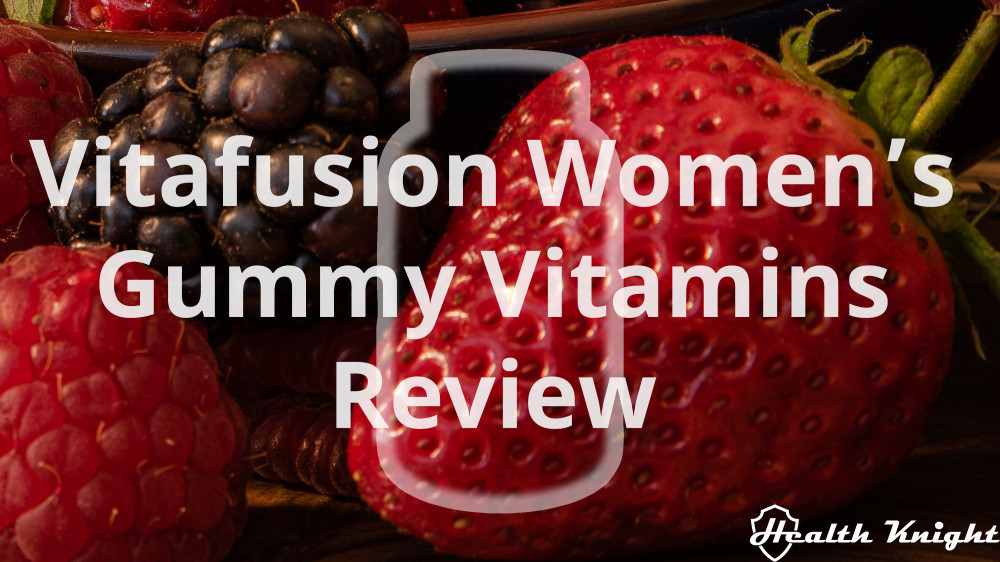 Based on the description given at the Vitafusion Women's Gummy Vitamins (Women's Multivitamin) sale's page, it seems like the absolute no-brainer.
It is there said that the supplement provides "a complete multivitamin formula that has been specially formulated to support the specific health needs of women" [R].
Which at least for me leads to believe that it's the complete multivitamin. Meaning, having this will make it so that I have If I were a woman) all my nutritional needs covered and don't have to worry about anything.
For me, it sounds like THE solution. Which is only further acknowledged and confirmed by the given following statements on their website. "A fusion of essential vitamins, minerals, and natural fruit flavors, these great-tasting gummies provide a convenient alternative to hard-to-swallow pills" [R].
So, not only is the supplement everything you need nutritionally, but it's also the awesome tasting option for your vitamins. Namely, it's the way, way better option of the otherwise hard-to-swallow pills that are the alternative if you were to choose a conventional vitamin supplement.
Although for some this may seal the deal, I would encourage you to always look past the claims that the manufacturer provides. The same also applies to this case.
Supplement Isn't As Nutritious As We're Led To Believe
So, as we just saw, it claims to be the complete multivitamin for women. When we actually look at the ingredients and compare that to the Prime Daily Values (PDVs), a fascinatingly different picture emerges.
From all that the Vitafusion Women's Gummy Vitamins offer only Biotin (Vitamin B7) and vitamin D falls within the amounts recommended by PDVs.
And even Biotin does so barely being in correspondence with the very lowest margin of the guidelines.
All of the rest on the most part aren't even covering the minimal daily requirements also known by the percentage Daily Values. You can find out more in regards to this in the article on the PDVs by clicking here.
The Supplement offers limited amounts of vitamin A (preformed form), C, E, B3, B5, B6, B9, B12, Calcium, Iodine, Zinc, Chromium, Boron, Inositol, and, of course, the already mentioned vitamin B7 and D. It may create the illusion of there being a lot of what it does have.
What if I told you that while having all of these (still in insufficient amounts!) it does not offer any vitamin B1, B2, K, Choline, Magnesium, Selenium, Copper, Manganese, Molybdenum, Vanadium, Iron, Tocopherols, Tocotrienols, and Carotenoids, all of which you need for your best health by the way? Would it still seem like a lot that it does have?
To be very raw and honest the supplement lacks about half the nutrients that you need to acquire daily through supplementation for the best health possible. And in having only half of that, it certainly does not live up to the claim of being the complete multivitamin.
How Insufficient Are Those Nutrients? Extremely!
Okay, so we've been talking about insufficient amounts in regards to the nutrients that the Vitafusion Women's Multivitamin does have. How insufficient exactly are they? Maybe it's not that bad?
So, let's look at some examples, shall we?
For example, in the supplement, you'll find 30 mg of vitamin C. Whereas what you need daily according to PDVs is 500-1000 mg. What you'll find in the supplement is 2 mg of vitamin B6. Whereas what you need daily is 25-50 mg.
Again, what you'll find in the supplement is 7.2 mcg of vitamin B12 – but you need 500-1000 mcg.
And I could go on and on, and on about this. It's in no way a little bit insufficient in terms of nutrients. It's insufficient by A LOT.
And ridiculously low amounts is not exactly what we are after as that pretty much at least to some degree only guarantees that you might not get sick with a deficiency disease.
But were after the optimal, best kind of health, right? Just avoiding disease is not our end-goal.
A Tasty Alternative? But At What Cost?
Another thing that the sale's page speaks of is about Vitafusion Women's Gummy Vitamins being the tasty alternative of supplementation over its competitors.
And while this definitely is true, it brings along with it a variety of undesired things.
What I mean is if the vitamins are tasty, it practically begs the question 'why'. What ingredients does it have that ensure that tastiness? It's certainly not what they would put on the sale's page. And it's something you can probably guess.
It's both Sugar and Glucose Syrup.
So, let me tell you a few things about these two substances and why you don't want them in any supplements.
Well, Glucose syrup is the same thing that the High Fructose Corn Syrup is, it only goes by a different name. A different name invented and made use of to hide this devastating and health-ruining substance (the full list of the alternative names you can view in this article) [R, R, R, R, R, R].
If by chance you haven't heard of the devastation that the High Fructose Corn Syrup brings, here are some of the adverse effects among many others – weight gain, liver damage, obesity, diabetes, heart disease, leaky gut, and, of course, cancer promotion. For more information, check out the references for this paragraph [R, R, R, R, R, R, R, R, R, R, R].
It's worth noting that the devastating substance is also sweeter than sugar. It makes the sugar pale in how much sweeter it is. Therefore, of course, that the Vitafusion Women's Gummy Vitamins is a 'tasty' alternative. A tasty potentially weight gain-promoting, obesity-, diabetes-, cancer-promoting, addiction-creating alternative [R, R].
Nonetheless, there's also the added regular sugar to the formula. It (in of itself) isn't even close to as harmful for health as the High Fructose Corn Syrup. However, there are certain side-effects that are linked to any kind of shape or form of sugar.
Regular consumption of sugar is linked to obesity, diabetes, heart disease, depression, aggressive behavior, hyperactivity, eating disorders, cancer, learning difficulties and many, many more adverse effects [R, R, R, R, R, R].
Thus, needless to say, that sugar is not really something that we'd ever want in our daily multivitamins. Or any other vitamin supplement for that matter.
All in all, I know that it's very tempting to go for these kinds of tasty alternatives in place for regular supplements. But please don't. Your health and well-being are of great importance to me. And you will be much better off without them.
And besides, there are numerous easy-to-swallow tasteless alternatives out there that are all about improving your health without compromising it (for a list of those, click here).
Final Thoughts On The Vitafusion Women's Gummy Vitamins
I mean, there's not much to it. I would highly encourage all of you to avoid the Vitafusion Women's Gummy Vitamins (Women's Multivitamin).
There are no up-sides for it other than the fact that it's tasty.
The much-needed nutrients, as well as their amounts, for your well-being, aren't there. Plus, the trade-offs for being tasty are just too major for the supplement to even be considered as your daily multivitamin. So, best avoid it.
If by chance, you are interested in solid multivitamin supplements that are all about improving your health and well-being, definitely check out the list I've put together of the best multivitamin supplements.
Above all, I hope the article helped you find the information you were looking for, but if not definitely let me know in the comments on how I could further improve this article.
If you have a tiny bit of time, I would highly appreciate even one line in the comments. That helps a ton and will be highly appreciated.
Hope to see you in another article!
Cheers, Stay Healthy & Have a Great One!
And Happy New Year's! <3