|  Initial Thoughts  |  Core Ingredients & Amounts  |  Additives  |  Success Rate  |  Exploring Variations  |  Best Option  |  Conclusions  |
This Youtheory Collagen review is about exploring every single detail on every single Collagen supplement of Youtheory while putting the emphasis on their flagship one.
Hence, throughout this article, we will be evaluating the claims, the ingredients, the potential benefits, the additives, as well as taking a proper look at the success rates.
Youtheory Collagen Review – Outline, Initial Thoughts & Claims
To make this review as easy to follow as possible (cause there are a lot of supplements to cover), this is how we'll structure it.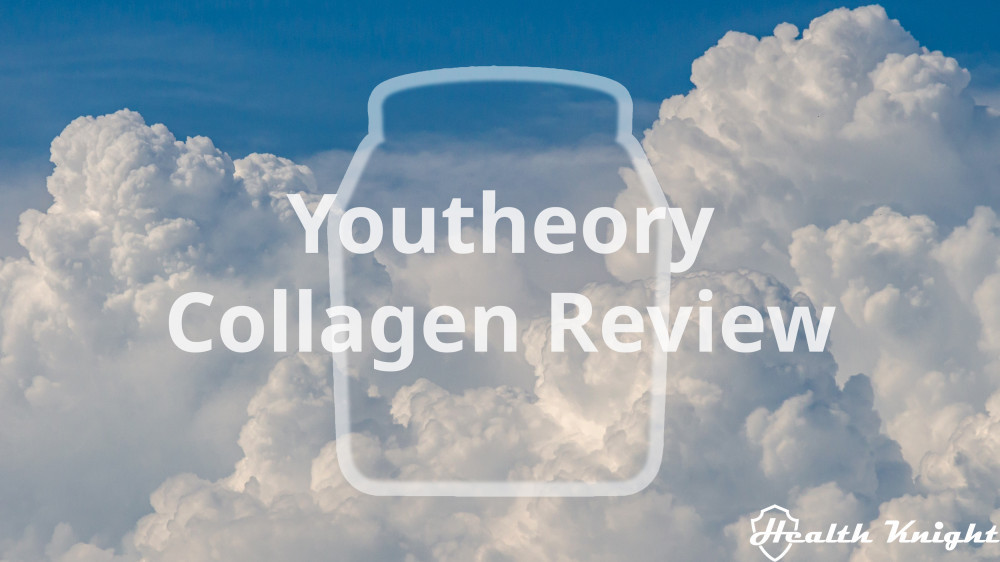 This Youtheory Collagen review will primarily be about the flagship supplement, which will be taking up the biggest chunk of this article and essentially creating the groundwork for discussing the other supplements.
After that, there will be a section dedicated to each of the variations of the supplement, in which core insights for each one of those will be provided.
Thus, effectively this is a single review fused together for 10 on most part rather similar supplements.
Okay, that out of the way, let's jump right into discussing the description page and the claims made for the Youtheory's flagship supplement.
According to the manufacturer, Youtheory Collagen is a supplement "designed to help replenish the body's supply of [Collagen, a major structural protein].* Our product delivers intensive nourishment to help counter the effects of the aging process and support factors important to health and beauty" [R].
All in all, though, the description page for this one is very straightforward. They don't necessarily overstuff it with text. And why would they waste your time?
I mean, in that sense, they don't mindlessly regurgitate the potential benefits that you're going to get like many other supplement brands out there do. And that can be said about every single description page of Youtheory Collagen supplements [R, R, R, R, R, R, R, R, R, R]
So, they're not heavily invested in marketing. They rather feel and are about truly delivering value to your health.
In this case, that's primarily the notion of revitalizing and improving the health of your skin, hair, and nails, as well as fighting the effects of aging among few other benefits and some unique ones associated with specific versions of the supplement.
Almost all of the supplements are claimed to be dairy-free, soy-free, and gluten-free. Plus, the description pages provide supplement facts, directions, and some general info on what collagen is.
As mentioned, all pretty straight forward. All without annoying marketing.
Still, are these supplements worth to try and trust with your money?
Let's dive into that now.
Hydrolyzed Collagen For All The Claimed Benefits
I mean, you don't really have to be a rocket scientist to realize that Youtheory Collagen is probably going to be all about collagen, at least primarily collagen.
And that is exactly the case.
The supplement offers 6000 mg or 6 grams of Hydrolyzed Collagen (also known as Collagen Peptides), which is accompanied by a rather small amount of 60 mg of vitamin C. Yet it must be noted that this vitamin C comes in its arguably best and most effective form – as an Ascorbate [R, R].
Given that Hydrolyzed Collagen we have here in very solid amounts, it is likely to bring about a number of benefits.
It can strengthen your nails and teeth, promote skin elasticity and glowing-like look, reverse skin aging, improve bone density, hair growth, blood sugar regulation, joint health, boost metabolism, reduce wrinkles and cellulite, help keep muscles strong and well-functioning, ease bedsores, heal leaky gut, as well as have a number of other potential benefits [R, R, R, R, R].
Thus, by no means, Youtheory tries to attribute any benefits to their core Collagen supplement that you are not likely to encounter.
Quite to the contrary, I feel they are rather humble and modest about all that.
Is there anything about the supplement that kind of messes with this notion of likely being remarkably beneficial?
Well, it's a story of our next section.
There's Only One Additive, Granted It's A Little Bit Controversial
To be completely honest, this is a section many supplement reviews are too ignorant (or don't want) to look into. However, given that everything that we put into our bodies can affect us in one way or another, also additives within any supplement that you consume matter.
In fact, they matter so profoundly that I would not recommend embarking on any new supplement before researching them.
As for the Youtheory Collagen, there's really only one additive that we need to look at.
Magnesium Stearate.
And there are a lot of resources out there that will try to convince you that it's a harmful ingredient. That you must avoid it at all costs. That it can inhibit your bodies immune response against such devastating conditions as cancer [R, R, R, R, R, R].
Some supplement manufacturers even go as far as to emphasize they don't have this ingredient present by claims like "No Magnesium Stearate" or "Free Of Magnesium Stearate".
However, when you actually take a deep dive into the research and dissect everything that is thrown at the substance, I promise you, you won't help but agree with the minority of professionals that are advocating its harmlessness. Ultimately, it's just a huge misunderstanding stemming from a single study that was done on rats [R, R, R, R, R].
It's quite ridiculous really.
The bottom line is that, not only Magnesium Stearate is one of the safest additives out there, but also you won't ever really be able to encounter Magnesium Stearate toxicity by consuming it just with supplements. It's realistically not possible [R, R].
So, give a little smile to those that try to convince you that this thing's toxic and that you shouldn't ever have it in a supplement. It just does not fit the facts.
Theory VS Reality – Will Those Benefits Manifest In Real Life?
So, it's safe to say that Youtheory Collagen, in theory, should be pretty beneficial, moreover, there's not a single harmful substance within it. A winning combination.
But will it actually be beneficial?
I mean, what do real customers say that have tried this product? How do they feel about the supplement? Did it help them?
Well, taking a comprehensive look at almost every single real customer review online (I couldn't access Costco's review database) that I could find revealed that the Youtheory Collagen is not just in theory highly helpful.
It's also profoundly positively impactful in real life.
Of all the people that have tried it, about 90% enjoyed it, swear by it, and would buy it again.
Plus, it has to be taken into account that people generally are far more inclined to report negative experiences than positive ones. Thus, the actual success rate might be even higher than that.
Hence, I think it's fair to say that Youtheory Collagen's no hoax.
It can truly make a difference in your life if you let it.
Exploring The 9 Alternatives To The Flagship Youtheory Collagen
So, it's pretty clear at this point that the flagship/main Youtheory Collagen supplement is one that's worth investing in if you're after improved hair, skin, and nail health among the other mentioned benefits.
But what about its variations, aka other similar Collagen products of this same manufacturer?
Well, generally that depends from a supplement to a supplement. In the sections below, we'll explore the most crucial aspects of each of those other 9 supplements:
Youtheory Collagen Powder,
Youtheory Collagen Powder Packets,
Youtheory Collagen Liquid,
Youtheory Marine Collagen,
Youtheory Collagen Protein Shake,
Youtheory Joint Collagen,
Youtheory Men's Collagen Advanced,
Youtheory Men's Collagen Protein Shake,
Youtheory Men's Joint Collagen
Youtheory Collagen Powder Review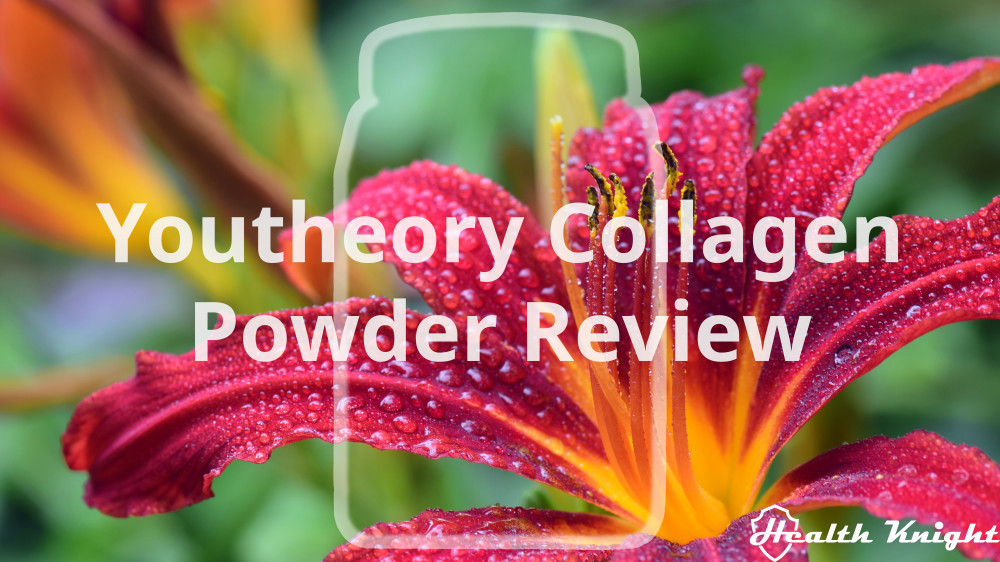 As the name suggests, this is a Youtheory Collagen in a powder form. And with that, it's the more powerful version over the flagship Youtheory Collagen [R].
Not only does it offer the same amount of Hydrolyzed Collagen but it also offers 3.33 times more of that same vitamin C form. Plus, you get an additional 2.5 mg (2500 mcg) of vitamin B7 (Biotin), which is known to only further add to that notion of benefits for hair, skin, and nails [R, R, R, R, R, R].
As for the additives, this one uses Silicon Dioxide and Natural Vanilla flavor. Of these, Silicon Dioxide is just generally harmless, whereas the harmfulness or harmlessness of natural flavorings typically tend to depend highly on the manufacturing practices used [R, R, R, R, R, R].
Which in this particular case should not disappoint.
Plus, it's also dairy-free, soy-free, and gluten-free.
Hence, we're essentially looking at another high-quality collagen supplement that will be harmless in every way and beneficial in all the others.
Youtheory Collagen Powder Packets Review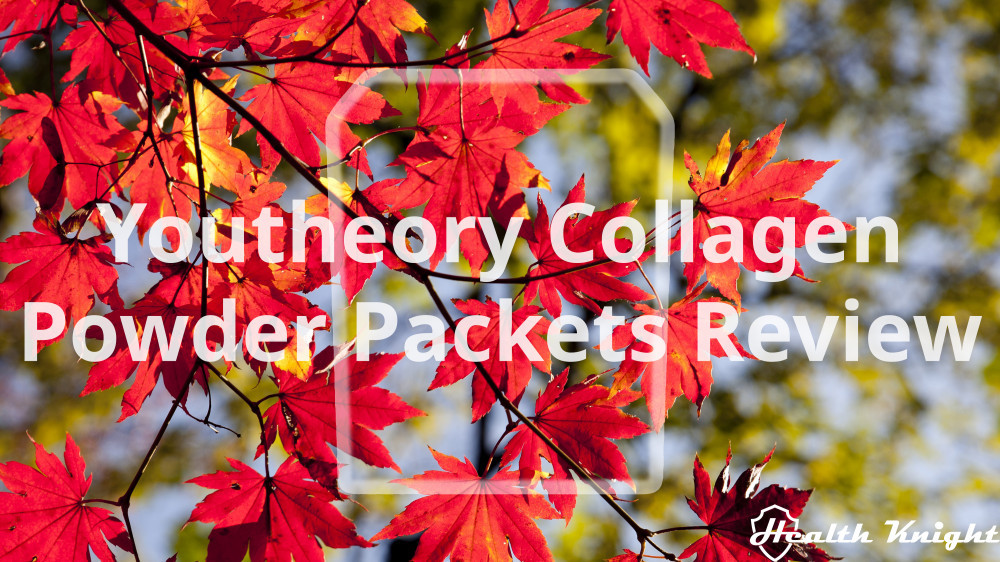 In truth, Youtheory Collagen Powder Packets is the identical supplement to the Youtheory Collagen Powder [R].
There's not an ingredient that changes about it. They're all the same.
So, why there's a different supplement then?
Well, yes, there is actually one difference. But it doesn't concern the ingredients in any way.
The difference is in how the powder is packaged.
In the case with Youtheory Collagen Powder, you essentially get a bowl of powder from which to scoop your daily serving. Whereas in the case with Youtheory Collagen Powder Packets you get a bunch of packets, each of which already contains a full serving.
So, if you're not into scooping and want to make sure that you're always taking the same amount of powder, packets are the better option.
Because let's be real. When you scoop, you don't always perfectly hit that serving size of 7.7 grams. Sometimes it'll be minutely more, other times less.
Youtheory Collagen Liquid Review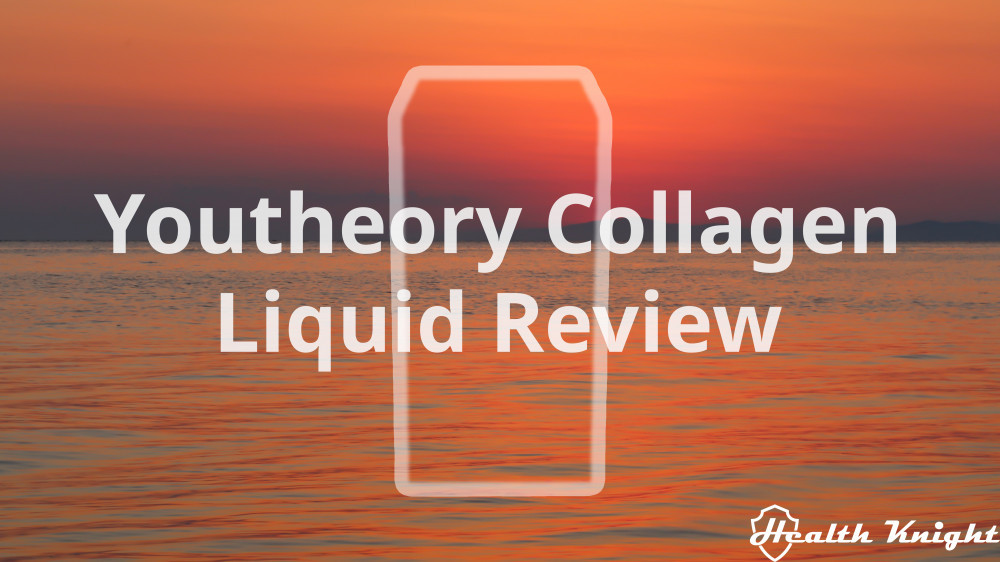 As obvious as it goes, this one is about delivering collagen into liquid form. And while the Youtheory Collagen Liquid does provide Collagen, it's quite different than any of the supplements we went over already [R].
This particular one offers the total amounts of 5000 mg of Collagen liquid blend, which is compiled off of Hydrolyzed Collagen and Verisol Collagen Peptides, 2500 mg each.
Verisol stands for patented collagen peptides that have been proven to provide various benefits to the skin in clinical trials. Thus, making it essentially the best collagen version to go with if you want to guarantee results for yourself [R, R, R, R].
Still, I wouldn't recommend going with this particular version of Youtheory Collagen.
Mainly because as one of its additives it uses processed sugar. And people generally already have too much of that in their lives. Plus, it's been no secret that it can be remarkably detrimental to anyone's health. And you really don't want that from your supplement [R, R, R, R, R, R, R].
I mean, wasn't it all about improving your health instead of messing it up?
Youtheory Marine Collagen Review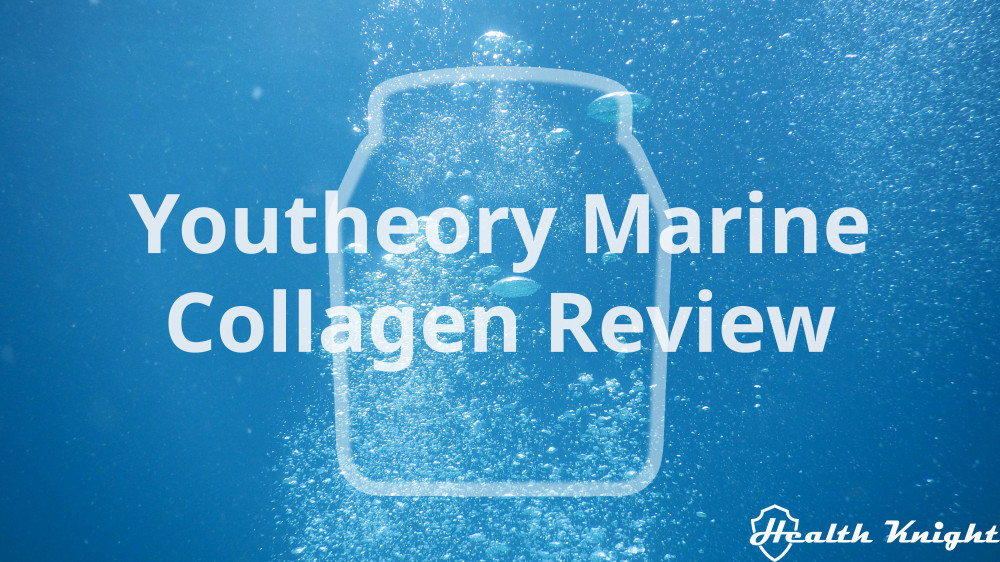 When talking about Youtheory Marine Collagen, in its core it is of a little different breed than any of the previously looked at supplements [R].
What I mean is, this one's not really only about Hydrolyzed Collagen. While composed of significantly less collagen (2500 mg as opposed to 5000 mg or 6000 mg), it adds a bunch of vitamins, a few minerals, and horsetail (aerial parts) extract.
Of these, Horsetail is known to be good versus inflammation, diabetes, Arthritis, seizures, kidney stones, diarrhea while being beneficial for hair, skin, and nails among many other potential benefits [R, R, R, R, R, R].
Supposedly, the fish-sourced collagen that this supplement feature is just the better version of collagen overall as it's said to be better digested and absorbed by the body [R].
Still, I don't feel this is a proper option to choose over the standard flagship Youtheory Collagen. I mean, the vitamins and minerals it offers are highly average and their amounts are pretty insignificant as well.
In this regard, coupling the standard Collagen supplement with a standard multivitamin for men (or women), and even an unconventional one, will be the much better & beneficial choice.
Other than that, as for additives, it has 5, thus, a significantly higher number than it was the case for any of the previous. But all of them still harmless. And decent success rates.
Still, taking it all into account, I feel this Youtheory Marine Collagen is just not worth it.
Youtheory Collagen Protein Shake Review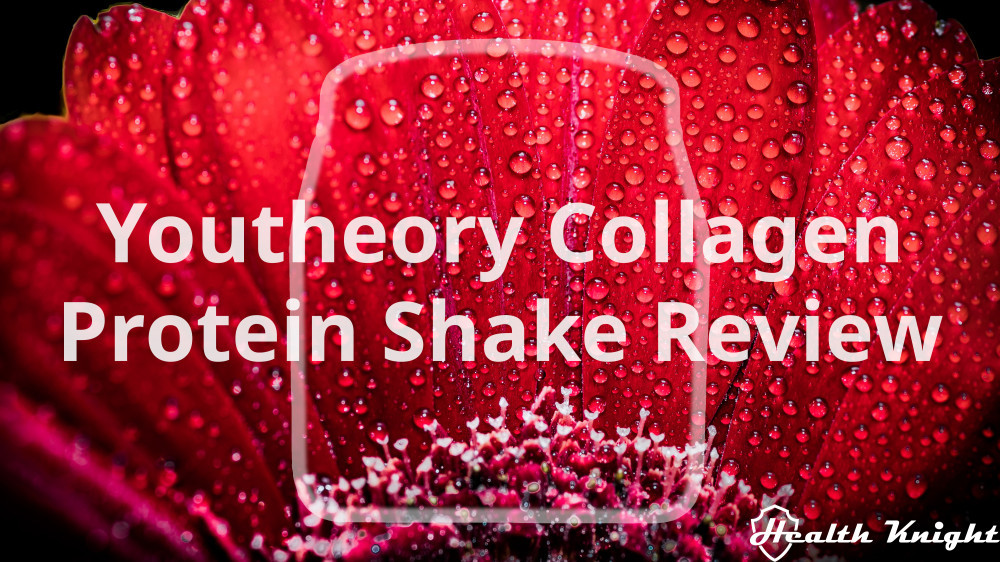 Youtheory Collagen Protein Shake, as the name suggests, is essentially a protein shake augmented by added collagen.
Does it work?
Well, sure, it offers 10 grams of Collagen with a total amount of 20 grams of protein (which does include both whey protein concentrate and isolate), as well as a bunch of different vitamins and minerals.
I mean, as for Collagen, 10 grams sounds nice but 6 grams are already plenty. Vitamins and minerals although are there, any proper either conventional (men or women) or unconventional multivitamins will do a significantly better job. Plus, with this shake, you're missing a number of crucial minerals. Which isn't exactly ideal.
Plus, there is that factor of additives.
Youtheory Collagen Protein Shake doesn't exactly use fully harmless ones. In fact, it lists one of the worst substances you can have added to any supplement (or medicine, or food) – Fructose.
Essentially, it's real cancerous stuff making all kinds of nasty health conditions a possibility and facilitating their development. Such include obesity, weight gain, diabetes, liver damage, coronary artery disease, heart disease, high blood pressure, leaky gut, and among others straight up stupidity [R, R, R, R, R, R, R, R, R, R, R, R, R, R, R, R, R, R, R, R, R, R, R, R, R, R, R, R].
Thus, I guess, needless to say, I wouldn't really advise anyone going with this one.
Youtheory Joint Collagen Review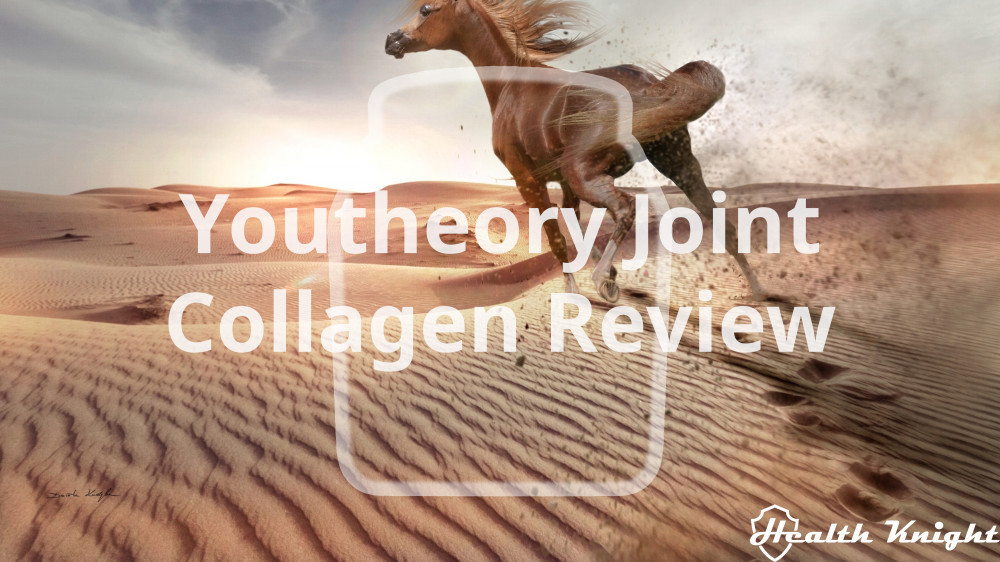 With Youtheory Joint Collagen, we're back in the harmless additive territory [R].
Other than that, this one is specifically targetted at improving joint health and it does so through not so much collagen (only 600 mg of chicken Hydrolyzed Collagen) as a specific added proprietary blend.
This blend is one of Boswellia extract, Cinnamon extract, Turmeric extract, and Quercetin dihydrate. All of these substances in one way or the other will contribute to joint health, as well as potentially bring about other benefits [R, R, R, R, R, R, R, R, R, R, R, R].
Still, for me, this feels like trying to hit two rabbits with one shot but ending up not getting either.
What I mean is, I feel Youtheory Joint Collagen doesn't really do either of the jobs remarkably well – neither does it add proper amounts of collagen, nor it's excellently beneficial for joints.
Sure, the success rate is decent and the four substances can really do the joint-improve-thing. But there's arguably the better choice that is going with just a superb Turmeric supplement (vegan alternative) and the Youtheory Collagen flagship supplement.
Thus, not really worth going with this one.
Youtheory Men's Collagen Advanced Review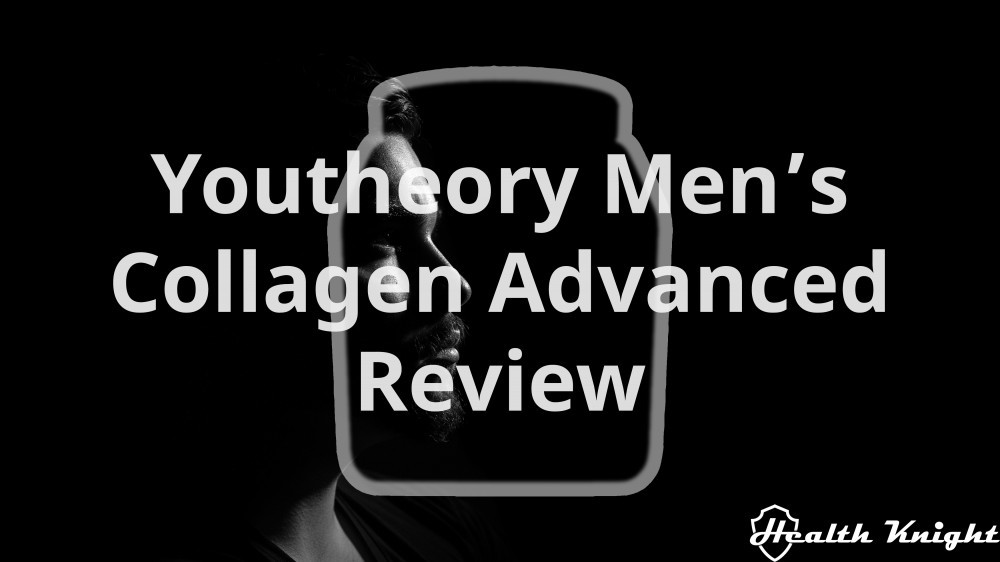 This Youtheory Men's Collagen Advanced supplement is a somewhat completely distinct one [R].
I mean, it does combine 5000 mg of Hydrolyzed Collagen with the likes of some 900 mcg of Biotin (vitamin B7), however, it also offers two other substances that are completely unique and can't be found in any other Youtheory Collagen supplement.
In particular, it's the anti-inflammatory effects having, skin, hair, and brain health improving Fo-Ti (root) extract and the anti-oxidant activity promoting, digestive health-supporting, detoxification facilitating, fertility improving L-Cysteine [R, R, R, R, R].
As for the additives, this uses 4 different ones. All of them generally safe and harmless. Plus, it also wears the dairy-free, soy-free, gluten-free badge.
All in all, at the end of the day, it does feel like a viable option.
Youtheory Men's Collagen Protein Shake Review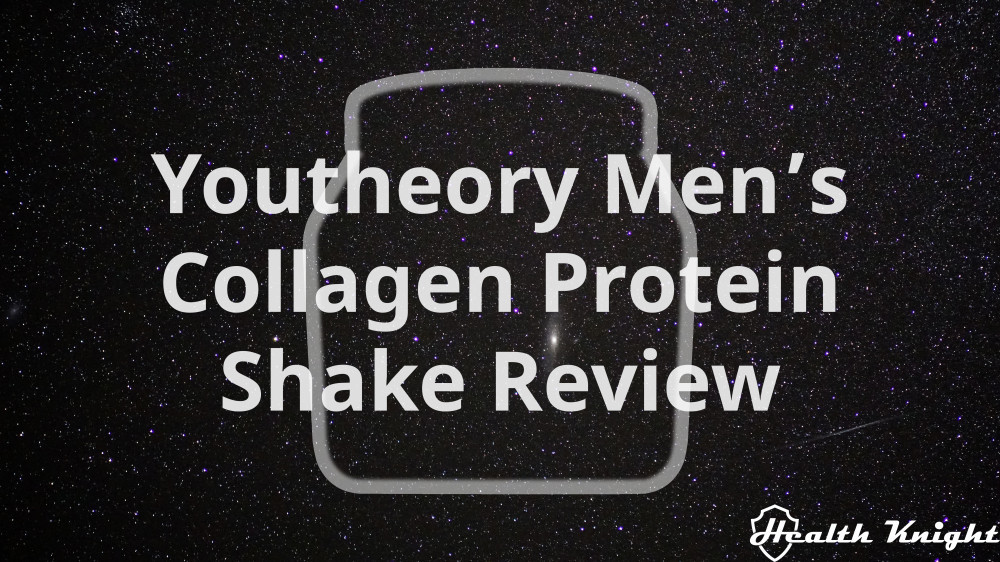 Youtheory Men's Collagen Protein Shake is yet another completely different beast in comparison to the flagship supplement.
It's essentially a shake that offers a bunch of different blends (Protein, Adaptogenic, Proteolytic Enzyme) with barely any emphasis on Collagen.
What I mean is, it offers only 500 mg of Collagen. So, it definitely doesn't feel like a Collagen supplement at all despite its name.
As for the blends, the protein one is all about proteins (and lots of them). The Adaptogenic blend is largely for improving sexual well-being and promoting mental & physical capability. Whereas Proteolytic Enzyme one delivers improvements to digestive health [R, R].
And then on top of all that, you also get some random amounts of random composition MCT oil. Which, however, won't be nearly as beneficial as a proper specialized MCT oil supplement.
Other than that, additives are fine.
Overall, I feel the Youtheory Men's Collagen Protein Shake is not a very compelling choice if your core focus is that of adding Collagen to your daily routine.
Youtheory Men's Joint Collagen Review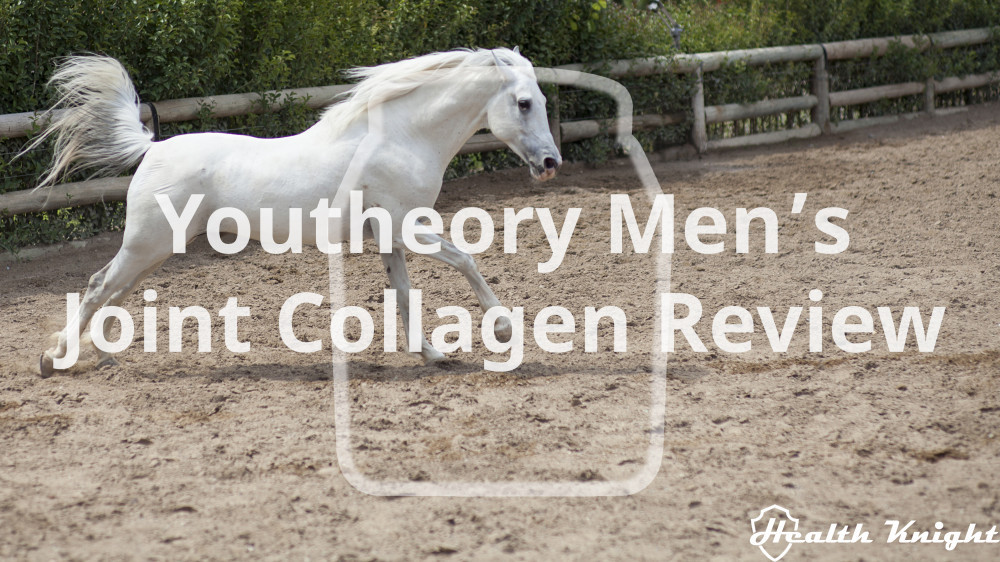 In truth, this Youtheory Men's Joint Collagen is something very similar to the previously looked at Youtheory Joint Collagen. Similar but only worse [R].
For example, instead of offering 600 mg of Hydrolyzed Chicken Collagen, it delivers 500 mg. And instead of providing 500 mg of a specifically designed proprietary joint blend, this one gets you only half of that – 250 mg.
Granted, the blend's composition is a slightly different one. But I would take that one of the Youtheory Joint Collagen every time of the day due to the added Turmeric and Curcuminoids.
The men's alternative doesn't have that. From what I gather it delivers Bromelain, Ginger, and Black Pepper while also being short of any Quercetin.
So, although it does offer typically harmless additives, as you can probably already tell, I'm not a fan.
Neither was the original version of Youtheory Joint Collagen very good nor is this one.
Similarly, there are just supplements that will do either of the parts – be it collagen or specifically joints – infinite times better. Hence, I wouldn't recommend wasting your money on this.
So, Which Is The Best Youtheory Collagen To Go With?
Though I probably gave off pretty good indication on what I believe are the best choices, here's to really hammer it down.
Overall, I feel the truth is you can't really ever go wrong with their flagship collagen supplement. Great ingredients, no harmful additives, solid success rates (above 90%). Proper high-quality, well-received stuff.
Thus, when in doubt, rather than procrastinating on the decision, just go with that Youtheory Collagen. And there's a very high chance of you finding yourself on the other side of some significant benefits.
That said, to me, it feels like both Youtheory Collagen Powder and  Youtheory Collagen Powder Packets are the best options when considering the Youtheory Collagen line-up.
Not only do they offer the same amount of core ingredient as the flagship supplement does but also they add improved amounts of vitamin C and vitamin B7 to the plate. Thus, making it their best option.
Granted, this only applies if you're into powders and mixing them into a beverage (water, juice, coffee).
If that's not you or you don't feel like you could ever enjoy consuming a supplement that way, be sure to fall back on their flagship supplement, the one I mentioned earlier in this section and the one that this review was primarily about.
Never Needing Another Collagen Supplement
While Youtheory offers a lofty 10 different options when it comes to Collagen supplementation, all of them shouldn't be considered as viable ones.
Sometimes they struggle with additives, sometimes they're not really about Collagen, whereas other times they're this somewhat failed fusion of a supplement that's trying to tackle two problems at once but instead underdelivers on both.
That said you can, however, find also decent, to say the least, supplements here.
A great example of that is the Youtheory Collagen Powder. Great Hydrolyzed Collagen amounts, solid additional vitamin B7 amounts, plus some vitamin C, as well as only two (harmless) additives. All you'll ever need for a proper additional improvement to hair, skin & nail health.
Then you have the Youtheory Collagen Powder Packets – the other greatest version of Youtheory Collagen. It uses the exact same ingredients the supplement version mentioned in the previous paragraph does. But this packs that powder into packets so you can get the perfect dosing every time.
Lastly, also their flagship supplement is not bad at all. It's a quite flawless option to fall back on if you're not into scooping or packets and in that would rather prefer tablets. Or if you're all about keeping those additives to the absolute minimum (only one) when supplementing for that added hair, skin, and nail health.
Still, the outright superiority of Youtheory Collagen Powder (and Packets) is undeniable. That said, I feel there are options even better than this one (full review). At least it's something that I myself prefer over any of the Youtheory ones.
Above all, I hope this Youtheory Collagen review on all 10 Collagen supplements of Youtheory helped you find the information you were looking for. Which of the truly many options did you like best? Which were your favorite features? Let me know below.