Why You Should Not Supplements On Amazon, The Real Dangers
Amazon has become arguably the biggest marketplace on the whole planet. A place where people can find and buy almost anything. A place that connects sellers with their buyers and takes a commission for it in the process. A place that holds tens and hundreds of thousands of customer reviews of various products where people share their frustrations, insights, and experience.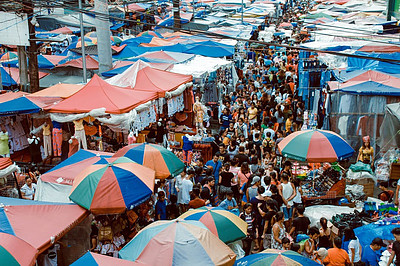 But despite all that, it's not a perfect place.
Did you know that when it comes to the customer feedback, paid reviews and reviews posted by bot accounts and the like are a thing? Or in other words, that fake reviews are the inescapable reality?
This is why places like reviewmeta.com and fakespot.com exist. Their sole and only purpose is to try to filter out these kinds of reviews but they can only do so much. I mean, there is no reliable way how to tell a paid review from a genuine one. But that's not the issue I want to discuss today. It's something of a bit more pressing.
Since the Vital Proteins Collagen Peptides, I've been growing more and more aware of the fact that it seems that not only fake reviews are a thing. Fake supplements are a very real thing as well.
And the way I see it, it makes perfect sense if we really think about it. Fake shoes and sneakers of true quality brands have been a thing pretty much since the dawn of that industry. Fake branded clothing, another extremely common thing. Even fake and much lower quality copycatting of medicine and various drugs is something that has troubled the global markets for quite a while now. And these are just very few examples.
The core problem is that people can buy and sell anything on Amazon. Anyone can be a seller. Just like with eBay, just like with Aliexpress, and a plethora of other similar platforms. They have no interest in verifying the actual origins of products. To actually verify, whether they are fake or not.
I mean, it's the same thing that we get with an expensive swiss watch. We don't want to be misled into buying the fake thing for the price of the original one. So, why it's any different when it comes to supplements?
The truth of the matter is, it isn't. The consequences may superficially not be as bad as in buying an expensive swiss watch fake. But buying a fake supplement holds much deeper long-term dangers and hazards. And that's far beyond just our financial well-being. It may criple our very health, buoyancy, and love for life.
Because fakes do not get the same manufacturing quality, the same ingredient quality, the same potency, and even safety with their formulations. No, fakes appeal only visually. There's no telling of what's actually inside or how contaminated it may be.
But what I'm really saying is that we should never buy (at least definitely not prefer) supplements from platforms that serve to bring together the seller and the potential buyer. Amazon is just the biggest. But the exact same applies to eBay, Aliexpress, and any other website or business that is not directly invested in the quality of the products people can buy on it (and that doesn't actually sell anything, just provide a platform for others to sell).
What Sellers And Retailers To Prefer Instead?
So, naturally, if we shouldn't prefer to buy supplements from Amazon, eBay, Aliexpress, and the like, the next big question is this. Where should we prefer to get them from?
I believe there are two categories of sellers and retailers that we should prefer:
Big online retailers and pharmacies that genuinely care about their brand & reputation.
And supplement manufacturers directly.
The latter is pretty straightforward. Whereas the former includes but is not limited to the following. Or to paraphrase, great, reliable, quality places to buy supplements from include:
iHerb.
eVitamins.
Pharmaca.
The Vitamin Shoppe.
VitaCost.
LuckyVitamin.
And quite many others.
So, if you know that you will be buying supplements online regardless of whether in the near or distant future, you should probably create an account with one or preferably two or three of these sellers.
For some, it may seem like a huge time investment upfront or just an inconvenience in general because with Amazon or eBay you wouldn't have to, right (you probably already have an account)?
But that's a small price to pay for the absolute reliability in the supplements we're buying, in the 0% likelihood of our buys being cheap copycats (and all the potential health hazards that may come with that). Plus, the shipping options that rival and even exceed (especially on an international scale) that of what Amazon, eBay, or any similar platform offer.
Which Reputable Online Retailers & Pharmacies Are The Best Bet?
The two above are my favorite choices. Between the two there pretty much isn't a supplement we can't buy. Plus, the prices most of the time are better than anywhere else. Furthermore, both of them unlock supplements for the international scale affordably (or often without any extra cost for shipping at all). IHerb more than eVitamins, but still.
Using either of these two is also the best way how to show your genuine appreciation for the content available, efforts made, research done to help you find the truth about any supplement, ever. It helps us champion our mission. And I will personally appreciate it beyond a ton. :)
---
Other than that, don't be too surprised to also see Amazon links on Health Knight. Because despite this little food for contemplation, there will still be people who'll prefer to buy supplements on Amazon. And at Health Knight, I appreciate every help we can get. Because no matter how small the contribution through your purchases, it helps towards our mission. Hence, if it has to be: