|  Marketing  |  Ingredients  |  Side Effects: Classic Softgels, Vegan Softgels  |  Reviews  |  Pricing  |  Overall  |
According to the NatureWise Vitamin D3 reviews, customers have been really happy with it. A lot of people report improvements to their daily energy levels. Some noticed a better mood. Others emphasized improved mental clarity. Others yet pointed to having avoided or successfully battling conditions like postpartum depression and more. And others more simply noted that their Vitamin D blood levels have raised significantly. Others yet were just happy with the small capsules.
So, in this NatureWise Vitamin D3 review, we'll pick apart properly all five of the NatureWise supplements.
Hence, the idea is to do no fancy claims or other BS. This is all going to be about what I feel is the truth, the whole truth, and nothing but the truth. And we'll do that in assessing for marketing, ingredients, side effects (additives), customer feedback, and pricing. So, help me, God.
Marketing | NatureWise Is More Marketing-Heavy Than Other Brands
According to the manufacturer, the NatureWise Vitamin D3 is "all-natural, non-GMO, and gluten-free with no artificial additives, fillers, or binders." Per their words, "The Endocrine Society recommends 1,000-2,000IU of Vitamin D per day to maintain healthy levels" and this is what they do with their supplements. Hence, so far, so good [R].
So, we have five different NatureWise Vitamin D supplements. Each of them has its own product page but those product pages are copy-paste of one another.
Generally, they feel to be more thorough than those of NOW Foods Vitamin D3 (review) but they're still rather brief when we compare it to products in other categories like Fish Oil.
As far as promised gains, it does mention a couple. The supplement primarily promises healthy bones, better teeth health, muscle support, and a stronger immune system.
For marketing tactics, it doesn't go the way of not having any. Instead, NatureWise Vitamin D3 offers customer reviews to convince better. It also offers a 60-day money-back guarantee, as well as free shipping. So, plenty why choose it over other brands.
As for any free-of claims, the supplement of this review also provides quite a few. It is said to be Non-GMO, Wheat-Free, Dairy-Free, Corn-Free, Gluten-Free, Egg-Free, Fish-Free, Tree-Nuts-Free, Shellfish-Free, Peanuts-Free, and Soy-Free.
So, is this the real deal? Is this the supplement to absolutely go for?
Ingredients | These Supplements Are Flexible & Quality-Tested
Much like it is the case with many of its peers, for example, supplements like Doctor's Best Vitamin D3 (review) or Kirkland Vitamin D3 (review), also the NatureWise Vitamin D3 ones have a dead giveaway in its name when it comes to the core ingredients. A giveaway that lets us know which form exactly of vitamin D it uses.
Typically in supplements and in medicine vitamin D is offered in either the form of Ergocalciferol or Cholecalciferol. The first is also known as Vitamin D2, whereas the last is also referred to as vitamin D3. To that end, yes, the supplement of this review uses Cholecalciferol or vitamin D3.
And the choice is a good one. Because there is a very significant difference between these two forms. Meaning, Vitamin D3 is the same vitamin form that our bodies produce from sunlight. Whereas vitamin D2 is known as the inactive (and often synthetic) form of the vitamin. Consequently, the D3 is a much, much better option [R, R].
There are also studies that do prove this same point [R, R, R, R, R].
As for the flexibility of the supplement, it offers all of the typical dosages and one other. Meaning, per single softgel, it offers not only 1000 IU (25 mcg), 2000 IU (50 mcg), or 5000 IU (125 mcg), but also 4000 IU (100 mcg).
Hence, there is not something only for people who have adequate vitamin D levels (2000 IU), but also for children (1000 IU) and for people who are deficient (4000 IU and 5000 IU) [R, R, R, R, R].
So, in terms of active ingredients and offering just that singular, raw, lonesome vitamin D, NatureWise is superb without a doubt. But to add even more on that, the supplement of this review also gets third-party tested. The quality of manufacturing is also top-notch. Which is always a good sign [R].
Realistically, the only slight, essentially meaningless downside I can think of is that NatureWise only offers softgels. To compare, something like the Bluebonnet Vitamin D3's (review) offers on top of softgels also vegetable capsules and chewable tablets.
Side Effects | Additives Depend On The Product & Differ Profoundly
Side effects commonly are the product of additives. Whereas additives are the often inevitable and necessary ingredients for the making of the supplement. There are a lot of harmful additives out there despite the fact that appropriate regulatory authorities do exist.
To illustrate, something like the Vitafusion Vitamin D3 is all about sugar and Glucose syrup which can do a lot more harm than many people realize. Or we have the Nutrametrix Vitamin D (review) with its Maltodextrin and all other stuff [R, R, R, R, R, R, R, R, R, R, R]
So, how does the NatureWise Vitamin D3 do in this regard? It does it in two ways. The classic softgel approach and the vegan softgel approach.
NatureWise Vitamin D3 Classic Softgels (Review) – The Way Beyond Just Harmless
When it comes to most of NatureWise Vitamin D3 (four of the five supplements), they use a recipe of Organic Extra Virgin Oil, Gelatin, Glycerin, and Water. In other words, real quality stuff. Here's a bit more detail.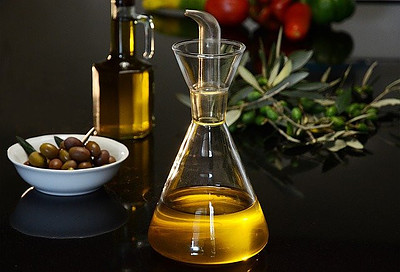 To say that Organic Extra Virgin Olive Oil is a harmless substance, would be to vilify it. In truth, it's far beyond that.
Not only is it a great antioxidant, but it also offers such awesome health benefits as inflammation reduction, reduced risk of cancer, diabetes, heart disease, obesity, and many others, as well as it fights off free radical damage, depression and improves brain health [R, R, R, R, R, R, R, R, R, R, R].
As I see it, it is also the sole reason, why they are able to claim that their softgel form is the most beneficial of forms. It's because vitamin D is a fat-soluble vitamin and can be only properly absorbed if consumed together with a fat-containing substance. Which the olive oil most definitely is.
Of course, there might be some other probable explanation behind them persisting on that notion. However, this is the most obvious one, and definitely, one that holds the most weight in such a claim.
Gelatin is also something that one can't really fold. It's quite the same as the previous one; namely, harmless doesn't quite deliver the message properly. It's again something beyond that.
Yeah, we might argue that how it's made or what it's made from isn't the most appealing or appetizing of substances. Yeah, it's made out of various animal parts like skin, tissue, ligaments, bones, and tendons. The most popular animals in this regard are lambs, pigs, chickens, cattle, and fish [R, R, R].
However, that is also why Gelatin in itself is an extremely beneficial substance. The composure of what it's made from offers a great number of amino acids, which are the building blocks of everything in our bodies [R, R, R].
Furthermore, they bring a whole list of potential improvements to health. It benefits joint, gut, and skin health, as well as improves cognitive abilities [R, R, R, R].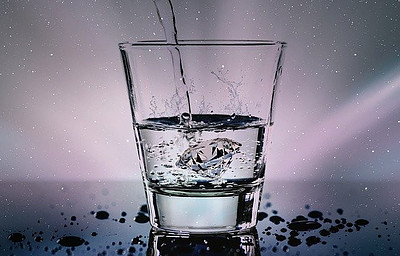 I also love that they specify what kind of source this Gelatin comes from. In this particular case, it's halal. Which, as far as I'm aware, refers to this notion that it is not of pig source. Which, basically means that it's a high-quality Gelatin [R, R, R, R].
Glycerin is a natural substance that is derived from either animal or vegetable fats. And being such it is quite unlikely to cause any unpleasant side effects. Of course, as with any substance, some people can be sensitive towards it which can result in side effects. But that's something that can never really be ruled out [R, R].
And lastly, Water. Well, water is water. There's nothing harmful about it unless you try to drink an ocean. Then, it'll probably not be beneficial or healthy in any way. But isn't that true for anything [R, R, R, R]?
Overall, I would definitely say that there are no problematic ingredients here as far as side effects.
NatureWise Vitamin D3 Vegan Softgels (Review) – The Potentially Faked Way Of Vegan
Now, the vegan option of the NatureWise Vitamin D3 does it a bit differently than the classic ones. Obviously, because Gelatin isn't exactly a source of food neither for vegans nor vegetarians. Hence, NatureWise had to work around it. Furthermore, Lanolin, which is the typical source for vitamin D3 itself, also isn't vegan. Hence, they had to work around that, too.
So, first, let's cover additives. It uses Organic Extra Virgin Oil, Modified Tapioca Starchgel (Cassava Root), Glycerin, and Purified Water. In other words, it swaps out Gelatin for the Modified Tapioca Starchgel (Cassava Root).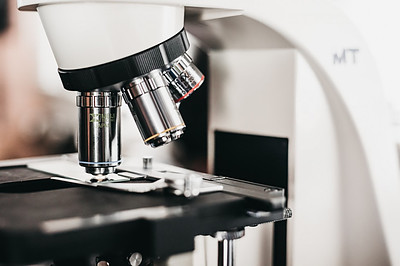 On that note, we already discussed the first and the last two ingredients. Now, what is that Starchgel?
Well, Modified Tapioca Starchgel is a patented technology developed by Er-Kang Pharmaceutical. It is an idea of making a softgel out of Tapioca Starch which is Kosher Certified, Halal Certified, Non-GMO Project Verified while also suitable for vegans and vegetarians [R, R].
It sounds great but I couldn't find anywhere what exactly goes into it. And that's something I would personally be cautious about. Because there has to be some kind of added ingredient or ingredients to create a mechanism for plain Tapioca Starch to be able to deliver such qualities needed for a softgel.
I mean, yes, it might not be ingredients like the Polysorbate 80 because it's not vegan. Still, for StarchCaps (another delivery form created by that company), they claim that it's all-natural ingredients. For Starchgel, they don't hold that same claim [R, R, R, R, R, R, R, R, R, R].
Thus, just to be on the safe side, I probably wouldn't bet on it. Plus, the fact that we do not know what the ingredient is exactly made out of we can't predict side effects if any.
And it gets even shadier if we look at the vitamin D3 source. So, here they use Lichen instead of Lanolin. It might seem like a great thing given that it's offered in the VegaDELight patented form. However, to cut right to the point, the manufacturing of it is just absolutely shady. The Lichen in this is quite possibly a fake. Meaning, the patented form is not actually made out of Vegan-Friendly sources [R, R, R].
Reviews | Success Percentage Is High But Higher By Other Supplements
As I mentioned in the very first paragraph of this article, there are many NatureWise Vitamin D3 reviews that are bonkers positive about the supplement.
I mean, out of the 3,730 pieces of feedback that they have on their product pages, 3719 are positive and only 11 negatives. So, to say that it is unnaturally positive would be an understatement. The reality of things is not ever as positive. I mean, even with the best products in the world, we get plenty of negative comments.
Whereas, the way I see it, this just feeds to the notion of ratings have been adjusted, edited, deleted to fit the marketing needs of NatureWise better. Which is fine. They need to sell. But it's no source of information if what we're after is the truth.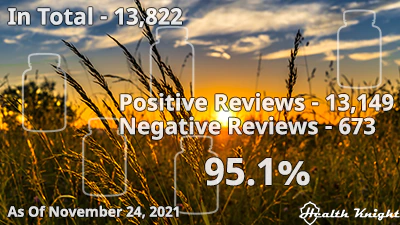 Hence, I went to research every single third-party seller selling the vitamin D supplements. And here's what I found.
For the NatureWise Vitamin D3 Classic Softgels, I found in total 13,822 reviews. These split at 13,149 positive and 673 negative. Meaning, the success rate isn't at all like what we're led to believe on the product page. Meaning, instead of the suggested 99.7%, it's actually 95.1%.
Whereas as far as the Vegan option goes, I wasn't actually able to find any third-party NatureWise Vitamin D3 reviews. It just seems like a really fresh product. And probably third-party sellers haven't really been able to catch up to it yet.
So, 95.1% overall. That's a very high number. While it's not as high as what I've found by some of its competitors, it doesn't matter too much. It's still a very high number.
But nonetheless, it means that some 5% of people haven't been too happy about it. So, what did they have to say?
For rather many, it was the case of the supplement literally doing nothing. Meaning, their vitamin D levels dropped whilst using it (and it was the 5000 IU version). So, there's clearly something wrong here which was perfectly illustrated by one person who even went as far as to send his to a lab, and it revealed 0% vitamin D. And many more spoke of fake and counterfeit products that have very likely been sold to them on Amazon (latest happened on September 12, 2021).
And that's a very disturbing trend I've seen with plenty of other supplements in my research so far.
One particular review that caught my eye complained about the fact that it's very annoying that we can't trust Amazon reviews with some of this stuff. But I've been preaching that for quite some time now.
Pricing | Vitamin D3 Of The Review Is Actually Not Most Affordable
As far as pricing, there was a clear trend happening with the supplement of this review. Many stated that they have switched from another more expensive brand to the NatureWise Vitamin D3 because the latter is cheaper. But is it actually cheaper or just clever marketing?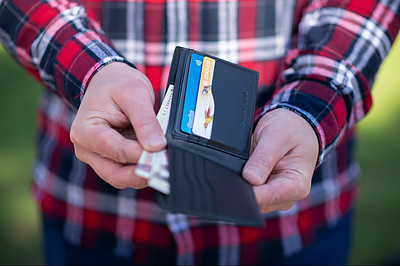 So, we have four different dosage types and supplement specifically devoted to vegans. Of all these, I think that we should look at the 2000 IU version in terms of pricing. Because it is recognized as the dosage for maintenance of healthy vitamin D levels. Hence, what most people will probably use.
So, per container (360 softgels), the supplement typically costs $14.49. That's 4.0 cents per serving or for every 2000 IU of vitamin D3. How does that compare?
It does compare favorably to something like the Sports Research Vitamin D3. Sports Research costs 4.7 cents for every 2000 IU softgel. Meaning, that's about 18% more expensive than the price of NatureWise. Plus, it's also a brand that typically does great by additives and offers third-party testing.
Then, if we contrast it with Doctor's Best Vitamin D3, it's about as much more expensive. Meaning, Doctor's best offers 2000 IU softgel for 3.3 cents. We've also got what is my favorite brand for vitamin D3, the NOW Foods option (review). And it costs 3.4 cents.
So, clearly, yes, NatureWise isn't the most expensive option. But it's not the cheapest either.
Overall | I Think It's Generally Buy-Able But Don't Get It On Amazon
Yeah, truth said, I like the NatureWise Vitamin D3 a lot. I also like what NatureWise stands for as a manufacturer. Still, I really don't like that notion of fakes.
I mean, if I have to point to a negative, it has to be the fact that fakes are a real problem as far as I can tell. To that end, it's probably the better idea to not buy it on either Amazon or any other platform which brings together sellers and customers. Because that's the highest chance of getting sold a counterfeit.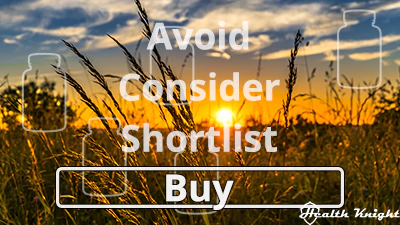 Getting it from reputable sellers and retailers should completely dissolve that problem. But for negatives, one other thing I would take into consideration is that probably prefer not to buy the vegan option. I have my doubts about whether it will be good (or actually vegan).
But if both of those things are avoided, I think that the NatureWise Vitamin D3 has plenty of positives. We have the notion of offering flexible dosage sizes. It goes with the more valuable vitamin D form. It offers great additives. And it has a very decent track record as far as success rates.
Hence, (out of avoid it, consider it, shortlist it, buy it) I would on average rank NatureWise Vitamin D3 as a buy-able one. Meaning, while I would highly recommend all of the classic softgel versions and coin them buyable, I would put the vegan option as one to just consider.

If you're interested in other very awesome vitamin D3 supplements, I would highly recommend this one (full review).
Other than that, I hope this NatureWise Vitamin D3 review helped you find the information you were looking for. Have you ever encountered a supplement that is obviously a fake? What did you do? Or what would you do if you ever were confronted by one? Let me know your thoughts below. And do feel free to leave your own personal reviews on the products as well.