|  Marketing  |  Forms  |  Amounts  |  Additives  |  Reviews  |  Pricing  |  Overall  |
In this NOW Foods Vitamin D3 review, we will take apart all that there is to know about the supplement.
We will not leave an aspect undone or stone un-unturned. We'll look at the marketing, vitamin D form, amounts of it, as well as the additives present in the supplement. In addition to that, we'll also cover kind of the practical aspects of the thing. Namely, we'll be diving into customer reviews and pricing aspects of this as well.
This NOW Foods Vitamin D3 Review To Beam Some Real Light On This
According to the manufacturer, NOW Foods Vitamin D3 supplies "this key vitamin in a highly absorbable liquid softgel form." So, basically, it is a supplement all about improving and ensuring adequate vitamin D amounts in your system. Or should I say, "supplements" [R, R, R, R]?
As the product pages illustrate, there are different ones. Whereas as for product pages themselves, they're all the same, essentially copy-paste, from one another. Other than that, they do not contain any empty promises or hype. It's very marketing-free. And it's very down-to-earth while also providing some general knowledge about vitamin D.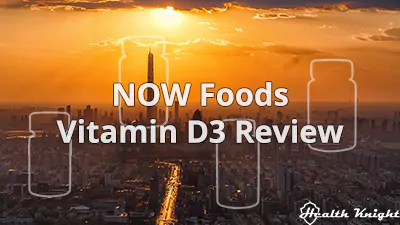 For example, it informs people that while vitamin D is found in food, as well as produced by our skin through sun exposure, in food there's not a whole lot of it.
Thus, if we're one of those people, who doesn't find himself or herself often out in the sun, then some additional vitamin D is something we probably need.
And I couldn't agree with that more. Therefore, vitamin D is what I believe to be a part of the crucially needed supplementation.
The manufacturer also informs that the natural color variation may occur in this product. Which to some degree raises the question of whether or not this supplement contains coloring. But we'll get into that later.
As for potential benefits, there are also some general claims that vitamin D helps to maintain strong bones, as well as supports the immune system. And then, the supplement also carries quite a few free-of claims. It's Corn-free, Dairy-free, Egg-free, Halal, Kosher, Gluten-free, Soy-free, and most importantly Non-GMO.
So, overall it seems pretty good, apart from the potential coloring involved. But let's get into its ingredients.
Cholecalciferol The Option We Want, Do Not Go For Ergocalciferol
The NOW Vitamin D3 does not fool around. Neither one of them four does. Meaning, as it's apparent from their name, they contain the vitamin D3 form, otherwise also known as Cholecalciferol. Which is the one to want.
To elaborate, this is the natural form of this vitamin. It is the very same form that our bodies do produce when being exposed to direct sunlight [R, R].
Not rarely we'll come across the weaker alternative for vitamin D supplementation. That's the vitamin D2 (Ergocalciferol). This is the synthetic alternative also pretty widely available on the market [R, R].
Thus, while on its inferiority it has been rather recently universally agreed upon, many manufacturers still prefer this one to be included in their supplements. That's mostly because it's cheaper to produce. But it has little of the beneficial qualities that vitamin D3 brings.
For those interested, there are also quite a few studies out there that prove this very same point. Furthermore, the list in the references is by no means an exhaustive one [R, R, R, R, R].
This Now Foods Comes In Four Different Dosages For Every Occasion
Very much like Sports Research, NatureWise, Nature Made, as well as many other supplement brands, this one also brings a few different variations when it comes to the vitamin dosage per unit.
So, per serving (one softgel), it offers either 1000 IU (25 mcg), 2000 IU (50 mcg), 5000 IU (125 mcg), or 10,000 (250 mcg). Which I feel offers all the necessary flexibility for anyone's needs. And they don't bring anything else.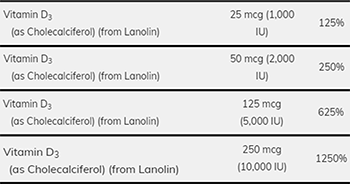 Comparatively speaking, there is a difference between this one in comparison to the other vitamin Ds mentioned.
Meaning, what we usually see is that all of the 3-4 various versions, unimportant, which we at the end of the day end up getting, have one thing in common. Manufacturers typically recommend 1 capsule, softgel, or tablet a day.
Meaning, whichever is we choose, the respective dosage is congruent with the amount we will be taking once a day.
However, for the NOW Foods Vitamin D3, it's a little different. Because with the 5000 IU or 10,000 IU, they don't suggest taking one unit a day. No, for the 5000 IU version, they recommend taking one softgel every two days. And for the 10,000 IU version, that's one softgel every three days.
Thus, they're subscribing to the fact that we really only need no more than 2000-ish IU a day of vitamin D in addition to the multivitamin supplement. Which I strongly believe is the best way to go about vitamin D supplementation [R, R, R, R, R].
On that same note, I believe it's best to just go with the daily 2000 IU version as at least for me it's much more challenging to remember and keep track of taking a supplement every two days than it is to just simply roll with it every day.
Therefore, if you're not deficient (which would suggest you need the full 5000 IU or maybe even the 10,000 IU dose daily) then your best bet at all times would be that 2000 IU version.
Additives Are Basically As Great As They Can Be In A Vitamin D3
Usually, additives are the aspect of any supplement, which brings out the worst of it. Because they can amount to quite some health concerns. Thus, the goal here is to make sure those are to the very least harmless.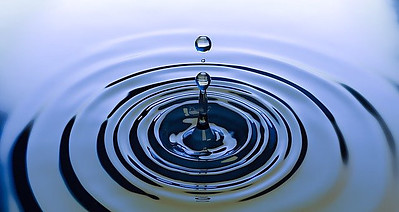 Very rarely do we see them being actually beneficial. But that definitely is the case with NOW Foods Vitamin D3.
This supplement contains 4 different additives added to it. Bovine Gelatin, Water, Glycerin, and Extra Virgin Olive Oil.
Of these Water really is not worth even considering as most people will agree that it's not harmful. Of these, Glycerin is the harmless one, whereas Bovine Gelatin and Extra Virgin Olive Oil are the beneficial ones [R, R, R, R].
Bovine Gelatin is gelatin made out of cows' body parts such as ligaments, bones, tendons, skin, and tissue. While it may not sound the most awesome thing to consume, this composition of animal parts actually has its fair share of benefits [R, R, R, R, R, R, R, R, R].
For example, the consumption of Gelatin is associated with improvements to joint, skin, gut, and brain health. All due to the fact that Gelatin contains incredible amounts of amino acids which are the building blocks of life [R, R, R, R, R, R, R, R, R].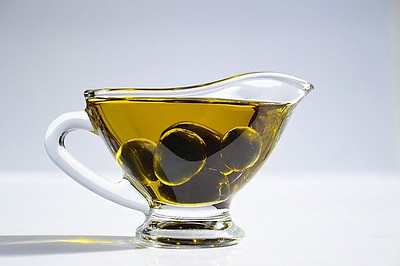 The NOW Foods Vitamin D3 also contains the already mentioned substance Extra Virgin Olive Oil. Which is known for quite a few benefits.
This type of oil is an amazing antioxidant and offers awesome health gains like the reduction of inflammation, reduced risk of cancer, obesity, heart disease, diabetes, while also fighting off free radical damage, helping against depression, and improving brain health among other health benefits [R, R, R, R, R, R, R, R, R, R, R].
This substance will also help with vitamin D absorption, especially if we choose to take the supplement apart from our daily meal which has some form of fat in it.
Vitamin D being the fat-soluble vitamin can only be absorbed by our bodies if it's consumed together with a fat-containing substance. Therefore, it's imperative to have that. Otherwise, we might be quite literally flushing that vitamin (and money) down the drain.
As for any previously mentioned concerns about coloring, there should be none. The supplement does not contain coloring in itself. All variations of color are just a natural occurrence in the manufacturing process.
In Terms Of Customer Reviews, It Is Beyond Next Level
These days many product pages involve also a section that holds customer reviews. With the NOW Vitamin D3, that is not a thing, however. So, to get a sense of what the success rates are, we need to go further and research third-party sellers. Which I did.
In total, I managed to find 145,608 NOW Foods Vitamin D3 reviews. It's more than I've ever found for any other supplement ever so far. What's even more bullocks is the kind of success percentage each of the products carries. Here's the full breakdown.
So, with the 1000 IU version, I found 15,531 pieces of feedback. Here we have 105 one-star ratings, 48 two-star, 325 three-star, 1331 four-star, and 13,722 five-star ones. Hence, it's 153 negative ones versus 15,378 of the positive breed. Meaning, that's a global success rate of 99.0%. Which, let me just say, is beyond busted.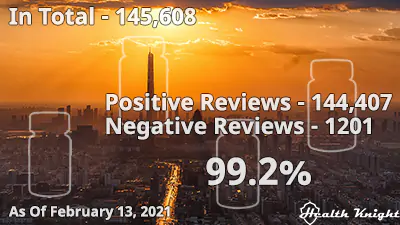 As for the NOW Foods 2000 IU version, I managed to come across a total of 44,058 product reviews. This is the sum of 160 one-star ones, 97 two-star, 454 three-star, 2704 four-star, and 40,643 five-star ratings.
All of this translates into a global success percentage of 99.4%. Which is the highest one of the entire brand.
Then, we have the 5000 IU version of this D3. For this, I managed to bring together 67,138 NOW reviews.
Here we had the highest one-star and two-star review count at 404 and 191, respectively. Also, there were 861 three-star reviews, 3801 four-star ones, and 61,881 five-star ones. Hence, despite the highest raw negative rating count, it still clocked in at 99.1% success due to more positives as well.
Lastly, the NOW D3 10,000 IU version is the one that has accumulated the worst feedback percentage-wise. It has 143 one-star ratings, 53 two-star ones, 227 three-star, 1056 four-star, and 17,402 five-star ones. Hence, technically, that's still a 99.0% success rate as I do not list three digits after the decimal and so, I round it out but still.
Overall, I guess this is just a really long way of saying that it's remarkable. I mean, the average success rating of the NOW vitamin D3 brand is 99.2% which is likely even higher given that people typically report negative experiences far more eagerly.
But be that as it may, it's easily the highest global success rating I've encountered for any supplement. Period.
The Pricing Does Not Disappoint Either, It's Solid Value
With the extremely high number of the total NOW Foods Vitamin D3 reviews, I didn't really encounter or spot any that in some shape or form would resent its price. And there's actually a great reason for that.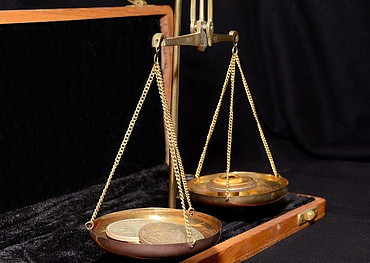 On the manufacturer's page, they sell the 2000 IU containers (240 softgels) for $16.99. But as with any NOW product, we can get much better pricing if we go to third-party sources. For example, at iHerb, we can get that same container for $8.15. Which, needless to say, is considerably better.
But we want to be able to compare various D products, right?
Well, finding a fair comparable ground or frame of reference in terms of price for vitamin D supplements is a bit trickier than with any other supp. This is because typically the higher IU count softgels will cost less per every 1000 IU of D3.
Hence, any 5000 IU softgel will typically be a better value than any 2000 IU softgel. And so, comparing these two on a price per 1000 IU basis is useless.
Thus, a fair comparable ground for vitamin D supplements I believe is the cost of one 2000 IU softgel (as the baseline dosage), or it could be also assessed in terms of price per 1000 IU softgel or per 5000 IU softgel as well. For the purpose of this review, I think the price per 2000 IU softgel is the way to go. For NOW Vitamin D3, that's 3.4 cents.
If we look at something like the Sports Research Vitamin D3, their 2000 IU version per container costs $17.00. That's 360 softgels or 4.7 cents per 2000 IU softgel. Which is like 28% more expensive than what the NOW Foods comes for.
So, technically, that's less value but in terms of quality, Sports Research does offer third-party testing, as well as it has a Non-GMO certification. Hence, it's definitely a discussion which is better because NOW's quality is hard to fault, too. Plus, it's also Non-GMO along with a bunch of other things. Additives are great in both.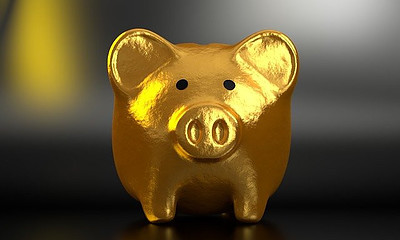 Whereas if we look at something like the Doctor's Best Vitamin D3, the supplement of this review I believe has a much clearer advantage. Namely, Doctor's Best costs $5.97 per 180 softgels. That's 3.3 cents per 2000 IU softgel.
Hence, it's 0.1 cents cheaper, however, when it comes to the manufacturing quality, I feel Doctor's Best just can't rival it.
Hence, I would absolutely choose the NOW Foods option over it.
Now, all that being said, I could have chosen a much more incapable vitamin D3 supplements to compare the supplement of this review to. But I didn't because I believe it should be compared to the very-echelon. In truth, there are a ton of vitamin Ds that NOW Foods knocks right out the park. It's not even close.
Which probably is the most important message of this section.
Overall, No Doubt, This NOW D3 Is Easily A Buy-Able One
Often with supplements (or, frankly, any product), we usually have to kind of weigh the good stuff versus the not so good parts. And then, we have to do a kind of a usefulness assessment of whether or not the positives far outweigh the negatives while the price is also reasonable. But when it comes to the supplement of this review, it's much easier than that.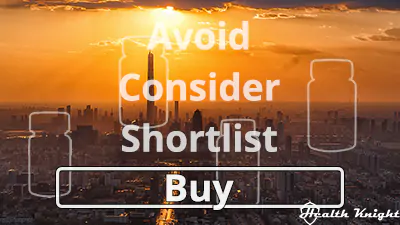 I mean, not only does NOW Foods Vitamin D3 do proper vitamin forms, but it also offers plenty of flexibility, quality, and great additives. And then, it's also very reasonably priced, meaning, it's very affordable as well and the success percentage is just busted.
Hence, the way I see it, not only is it one of the best vitamin D supplements when it comes to quality overall, but also it's one of the best out there when it comes to the value it provides for the money.
And so, (out of avoid it, consider it, shortlist it, buy it) I believe this is something we can just go ahead and buy. It's something that I've actually have chosen as a go-to daily D supplement for me and my family as well. It's that good.

Other than that, I hope this NOW Foods Vitamin D3 review helped you find the information you were looking for. Did you enjoy this one? Was there an aspect that absolutely surprised you in this? Would you bet your money on it? Let me know below.