|  Marketing  |  Ingredients  |  Additives  |  Reviews  |  Pricing  |  Overall  |
This Bowtrol Probiotics review will be about finding the full truth about this particular supplement. No matter how ugly (or pretty) it may be.
So, throughout this one, we'll be looking at the promotional materials, the beneficial ingredients, the additives, the customer reviews, as well as the success rates. And, of course, we'll spend a few moments on the price as well. Also, all and every question is welcome in the comment section below.
This Bowtrol Probiotics Review To Figure Out If Claims Are Not Too Bold
According to the manufacturer, Bowtrol Probiotics is "America's #1 Probiotic Supplement." Per their words, it's the "ALL Natural and Safe Probiotic supplement." It's also called "The Ultimate Probiotic Supplement." It's basically love songs for the product all over the place. No holding back. Which at least for me is a pretty big turn-off since this usually means that they are overcompensating. And, thus, the product more often than not is not actually good [R, R].
The product page is pretty lengthy. And, so, it reminds me of something like the Dr. Ohhira Probiotics (review) and Phillips' Colon Health (review). There's quite a bit of information there. Plus, the FAQ section, as well as testimonials to help people decide in favor of buying this.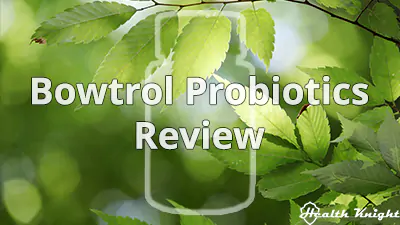 But that's not the only marketing tactic they are using.
Not only do they offer a smaller price per container when we buy more, but also they give extra for free and throw in free shipping. For example, with two bottles, we get one for free. But with three, we get two free ones.
Plus, they are having this 50% off for a limited time (which may as well not be limited, just said to be to encourage sales). And there's a 90-day money-back guarantee.
As for the promised benefits, they lead with "stop painful digestive problems and boost your immune system." But there is far more than that. There are promises for better immune health, digestive and mental function, healing of inflammatory bowel conditions, preventing urinary tract infections and eczema, helping battle food-borne illnesses, kidney stones, and liver disease, lowering of cholesterol, and a plethora of other positive outcomes [R].
Also, note that on the product page when it comes to potential gains, they say "probiotic supplements like Bowtrol." Which is something not to confuse with the idea of this supplement being clinically-proven or tested, specifically. Instead, it's kind of just to prey on all that Probiotics have proven (or kind of proven) to help with [R].
Then there's also claims that Bowtrol Probiotic is 100% natural, 100% vegetarian, 100% Gluten-Free, and 100% Dairy-Free. But is the supplement actually a worthwhile one?
To Review Beneficial Ingredients, They Are About 85% Awesome
Their FAQs persist on this notion that Bowtrol Probiotics "contains the largest concentration of CFUs." Which is a bold claim, to say the least. But does it actually live up to that? Is it genuinely the largest concentration [R]?
Well, it's hard to tell whether that's true just by its product page. They don't offer any insight into what the supplement facts for the thing are. Which is really odd. I mean, if we look at quality brands, they don't ever display that same characteristic. They always provide supplement facts. And this one doesn't.

As I came to learn, per serving (two capsules), it's a total of 20 billion CFU consisting of four different probiotic strains: Lactobacillus acidophilus, Bifidobacterium bifidum, Bifidobacterium lactis, and Bifidobacterium longum.
Which means it's only 10 billion CFU per capsule. Which to illustrate, the supplements of Renew Life Ultimate Flora Probiotic brand (review) offer anywhere between 3-20 times that amount.
So, clearly, the fact that Bowtrol Probiotics contains the largest concentration of CFUs is absolute and utter bull*hit.
As for the probiotic strains, these four are truly decent ones. They can bring a ton of different potential benefits, including those that they claim. Plus, the total CFU amount is within the range of what the best practices prescribe. So, there's a decent chance for it to be beneficial [R, R, R, R, R].
One thing that I don't like is that there are just four strains. I believe, ideally, there should be at least ten. Nonetheless, four can definitely work as well. But what I really like is the fact that this one is third-party tested. Which is always a good sign.
Overall, I'd say the beneficial side of things for the Probiotics of Bowtrol is quite decent. What about its "glue" ingredients?
Not All Probiotics Have Decent Additives, This One Does
Similarly, as we had it with the active ingredients, the supplement of this review isn't really straightforward about its additives either. Some online searches later I came across that list. Generally speaking, these ingredients too should not be a problem.
So, the Bowtrol Probiotic uses four different additives. Rice, Gelatin, Magnesium Stearate, and Silicon Dioxide.
Rice is a fine one. It's likely to be slightly beneficial if anything. As for Gelatin, since they do not specify it, it's probably sourced from porcine (because that's the cheapest source). That's really not that great but still okay. And for the most part, it will be nothing other than slightly beneficial. As for Silicon Dioxide, that should be harmless, too [R, R, R, R, R, R, R, R, R, R, R, R, R].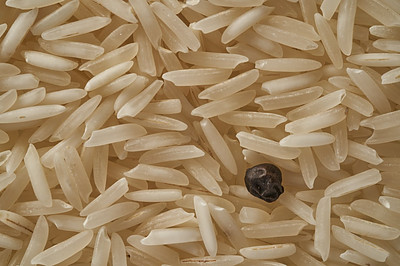 However, Magnesium Stearate… Well, let's just say it's not something people have particularly in mind when talking about all-natural ingredients despite it technically being a natural flow agent. Yes, it's a harmless ingredient but not without a ton of people vouching for the absolute opposite. [R, R, R].
Yes, all of that through tons of research I have proved to be complete and utter nonsense. But calling the ingredient natural still doesn't exactly feel right. If it's that natural, what are its food sources? How do we consume it naturally through food [R, R, R, R, R]?
Yes, there are other stearates and compounds like stearic acid that are a natural part of anyone's diet (many products have those). But called the compound natural still feels a bit excessive. I mean, that's not what most people see as natural, the way I see it [R, R, R, R, R].
Either way, the bottom line doesn't really change. All of the additives are harmless. So, the Bowtrol Probiotics has not been spoiled by this particular aspect like so many other supplements like Schiff Digestive Advantage Probiotics (review) or TruNature Digestive Probiotic (review) do.
There Are No Customer Reviews, Success Rate A Mystery
Now, let us turn to some of the practical aspects. First up (I'll add another one later), customer reviews, and global success rates. How well has the Bowtrol Probiotic shown itself as a potent supplement to help people according to customer feedback?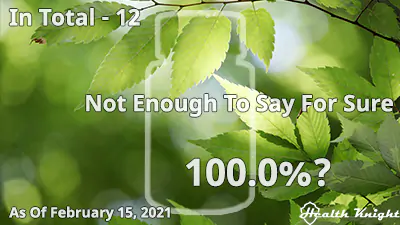 By that aspect alone, from what I can tell, that is not, for sure.
I managed to find some 12 Bowtrol Probiotics reviews in total. They were 10 five-star reviews, and one of four-star and three-star each.
Whereas the original product page was no good for that. It held no unbiased customer pieces of feedback, only testimonials. Which obviously do nothing but praise the product.
The Amazon held zero reviews. IHerb had none. Evitamins were sitting on zero as well. Nothing by LuckyVitamin or Pharmaca. Nothing on VitaminShoppe and VitaCost. Just a thorough absence of ratings. Of course, apart from those 12.
Be that as it may, 12 is not enough to assess global success rates at least somewhat reliably. And so, it's really hard to say for the time being.
It Isn't Great When It Comes To Pricing, It's Pretty Expensive
When it comes to pricing, it's actually really confusing as to what is the actual, real-life cost of it is. I mean, does Bowtrol Probiotics actually sell for $59.95 which is claimed to be its regular price? Or is that just for the show to create a cognitive bias so people would be afraid to miss the discount and so wouldn't hesitate to buy?
I think the latter is more likely to be the case because as far as I can tell, the discount hasn't really gone away since October. Which kind of implies that they're probably just playing mind games with their customers. Which I do not approve but at least we know that $39.95 is probably its actual price.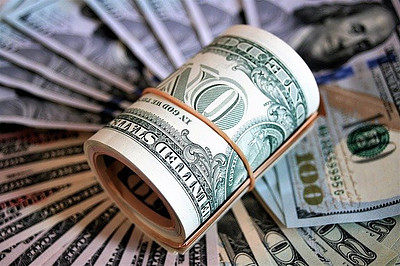 So, for that, we get 30 servings of two capsules. Which means that it's $1.33 per serving which, if we recall, is 20 billion CFU. Which would mean that the price of it is 66.6 cents per every 10 billion CFU. So, how does that compare?
If we compare it to Natren Healthy Trinity Probiotic (review), it looks actually pretty good. Natren comes for $69.95 per container of 30 capsules. Each of those capsules holds 30 billion CFU. So, it costs about 77.7 cents per every 10 billion CFU.
Which, frankly, is a really high-priced supplement. And Bowtrol is similar to that extent.
To better illustrate, let us compare it to Live Conscious (LiveWell) Pro-45 (review). This Live Conscious is something that will typically cost around $26.99 per container. One container holds 30 servings. Each serving brings 46.4 billion CFU. Which is about 19.4 cents per every 10 billion CFU. In other words, it costs more than three times less.
But here's the rub, I would pick the Pro-45 over Bowtrol any day of the week. And that's even if the price was a no-factor. I mean, not only the Live Conscious option offers everything that the supplement of this review does (including third-party testing), but also it has more strains and there's no void when it comes to customer reviews.
And it's just something that personally I would feel much better about.
Bowtrol's Almost Shortlist-Able, Excessive Marketing I Don't Appreciate
So, what should we make of the Bowtrol supplement of Probiotics overall? Is it decent? Would I personally go for it? Is it an outright waste of time?
Given my assessments of things (avoid it, consider it, shortlist it, buy it), I would say it's fine to go ahead and consider this one.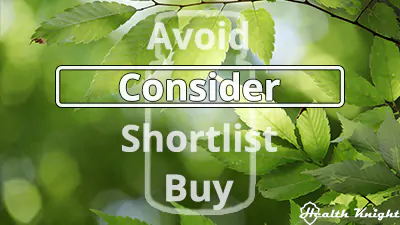 It has decent amounts of total CFU amounts, it uses harmless additives and it's third-party tested. Whereas I don't enjoy that it's just four strains and there are not enough reviews to make anything of the success rates. But those are rather small negatives.
The biggest one (which is why I don't think it's shortlist-able) has to do with their promotional materials.
I don't like the approach they are practicing. I don't like these over-the-top claims that push this idea that this is the best America's Probiotic supplement or that it's the supplement that holds the highest CFU amounts. Both of which I feel it is very far from. And, so, I would not go for this over something like the Live Conscious option (full review).
Above all, I hope this Bowtrol Probiotic review helped you find the information you were looking for. Do you believe the supplement is legit? Are you going to try it? Do you agree with the promotional side of things that they are practicing? Let me know below.