This Live Conscious Pro-45 review is about looking at the rebranded version of the supplement which went by the name of LiveWell Pro-45. The goal here is to visit the very depths of what this thing has to offer.
Hence, we won't be just regurgitating the promotional materials. Instead, we'll be analyzing everything. We'll start with marketing, continue with both the beneficial ingredients and additives. That we will transition into a look at customer reviews and success rates. And last of all, we'll also look at the pricing and all that comes with that.
This Live Conscious Pro-45 Review To Dissect The Supplement Properly
According to the manufacturer, Live Conscious Pro-45 "is the ultimate broad-spectrum probiotic formula, made to provide 45 billion live cells per serving composed of 11 clinically studied, beneficial strains." Per their words, through the intention to ensure Optimal Digestive & Immune Health, it is about ensuring that we "can live a balanced, awakened life; like a pro." Which, at least to me, sounds really, really promising [R].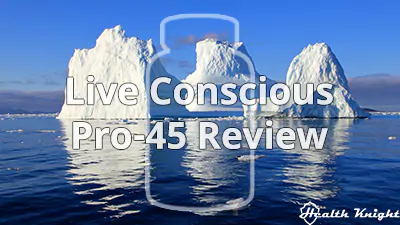 As for the product page itself, it actually hasn't changed at all in terms of its contents. It's still the same everything that was before the rebranding. It is just slightly differently laid out and structured now.
To that end, I have to admit that I liked the previous look better. I mean, to me, the font size feels a little bit too big. But I guess it can work.
As for marketing, we've got stuff like subscribe-and-save and buy-more-and-save type of approach. Then, there's also that 365-day money-back guarantee.
And, of course, there's also a ridiculously and overwhelmingly positive customer review section which at this time, out of 1049 Live Conscious Pro-45 reviews has no one-star and two-star ones. They also add free shipping if we subscribe, and there are a few testimonials on the page as well.
As for the promised benefits, this one is all about the already mentioned optimal digestive and immune health. But throughout the page, while there are many that kind of go under one of these two, there are others more. For example, it's said to also kind of indirectly help with mood, mental health, physical endurance, strength, and the body's ability to heal itself.
As for the free-of claims, it's said to be Non-GMO, Dairy-Free, Gluten-Free, Soy-Free, and Preservative-Free.
So, all of that in mind, the Live Conscious Pro-45 feels like the kind of thing that is everything we would want and nothing we wouldn't. But is that genuinely the case? Or is it just skillful marketing?
To Review Ingredients, It's Really Hard To Fault This Creation
From a pure beneficial ingredients standpoint, I like the Pro-45 a lot. I mean, it looks really, really great. There are a ton of different strains, plenty of Probiotics raw amount-wise. And it even goes beyond that since it also brings Prebiotics. Plus, it avoids kind of a pitfall that many Probiotic supplements commonly fall into.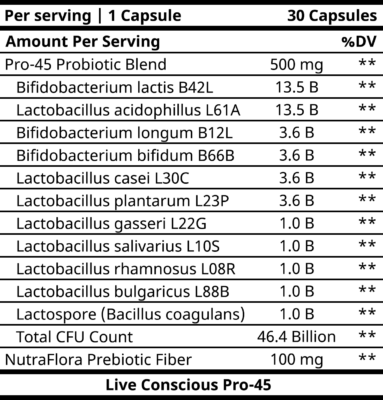 So, per serving (one capsule), the Live Conscious Pro-45 offers 500 milligrams of Pro-45 Probiotic Blend with a total CFU count of 46.4 billion and 100 milligrams of NutraFlora Prebiotic Fiber.
As for the Pro-45 Probiotic Blend, it consists of 13.5 billion CFU of each Bifidobacterium lactis and Lactobacillus acidophilus, 3.6 billion CFU of each Bifidobacterium longum, Bifidobacterium bifidum, Lactobacillus casei, and Lactobacillus plantarum, 1 billion CFU of each Lactobacillus gasseri, Lactobacillus salivarius, Lactobacillus rhamnosus, Lactobacillus bulgaricus, and a patented form of Bacillus coagulans known as Lactospore.
And through that, I feel the Live Conscious Pro-45 avoids a pitfall that supplements like Purely Optimal Probiotics (review) and Bowtrol Probiotics (review) don't.
It is this idea that they don't specify how much of each strain the supplement provides. Because, frankly, we want every strain to be present in reasonable amounts, otherwise what's the point of listing them. But this bulk kind of approach doesn't save us from that.
Quite the contrary, it can mean that the supplement is basically one strain with minuscule additions of the other ones which, I have to say, isn't exactly optimal. So, this is something that Pro-45 has going for it.
But it's way way more than just that. Because when we look at the Probiotic contents overall, it's actually really, really hard to fault. Because not only does it provide more than 10 different probiotic strains but it also fits really well with what is considered the best approach to nutrient amounts. And hence, I believe everything that they promise is possible. Even more than that.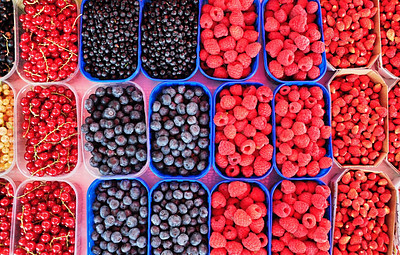 And to make matters even more quality, they also add a patented Bacillus coagulans known as Lactospore. Which is kind of one of the most capable probiotic strains out there.
I mean, it can boost immunity, enhance protein absorption, improve "good" cholesterol levels, reduce blood insulin levels, constipation, diarrhea, bloating, vomiting, even stomach pain, help relieve Rheumatoid Arthritis, and just in general is massively helpful to digestive health and in elevating the levels of beneficial bacteria among other potential gains [R, R, R, R, R, R, R, R, R, R, R, R].
Now, that brings us on to the Prebiotic part of the Live Conscious Pro-45. NutraFlora is a patented source of Prebiotics the sole purpose of which is to augment the ability and capacity of all the Probiotic strains. So, that the latter could be more effective and would bring even more advantages, improvements, gains not only to digestive health and immune system but general health as well [R, R, R, R, R, R, R, R, R, R, R, R, R, R].
There is another layer of quality to the supplement. Unlike supplements like New Chapter Probiotic All-Flora (review) and Dr. Ohhira Probiotics (review), the finished product of Live Conscious Pro-45 also gets third-party tested.
And so, to that end, as far as beneficial ingredients, it's hard to imagine that a Probiotic supplement could be much better than the supplement of this review. I mean, sure, if we get into the really advanced stuff, then maybe. But I think even then, this does seem like an upper-echelon product.
For Additives, It Doesn't Forget To Do The Most Important Thing
And the Live Conscious Pro-45 holds up really well also when it comes to the additives. Not many supplements do. And typically the Probiotic ones can struggle in this regard. One such example is the Nature Made Digestive Probiotics (review)  and its potentially artificial colors. But there definitely are many more examples [R, R, R, R, R, R, R].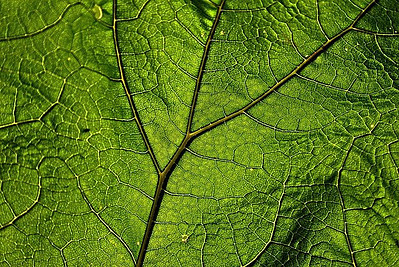 So, what about the supplement of this review?
Well, it actually does really well in this regard. For additives, it uses Long Grain Rice Flour and Vegetable Cellulose (Veggie Caps). Neither poses any health risks. In fact, the former is likely also slightly beneficial. Whereas the latter is more about fulfilling the role of a very, very important function [R, R, R, R, R].
You see, additives do have one crucial task in Probiotic supplements. They have to protect the probiotics from the harm of the stomach acid.
Meaning, typically a portion of probiotics consumed will die off because of the stomach acid. But capsules can also be made in a way to protect them. It is this notion typically referred to as delayed-release or delayed-release capsules [R, R, R].
While there are many that overlook this, this Live Conscious supplement isn't one of them. It is mindful that way. Meaning, it's one of those brands that does embrace the idea of delayed-release capsules. Which I guess is just another way of illustrating the quality it's committed to.
For Customer Reviews, Live Conscious Is Genuinely Well-Received
Now, taking a bit more practical approach, it's about customer reviews and the insights that those can provide us with. But while these can be rather insightful, we shouldn't ever base our purchasing decision just on them. And that's not only because I have managed to come across plenty of supplements that have better customer reviews than what I feel they deserve, but also because there are many clever ways how to manipulate the feedback, even when it's on third-party websites.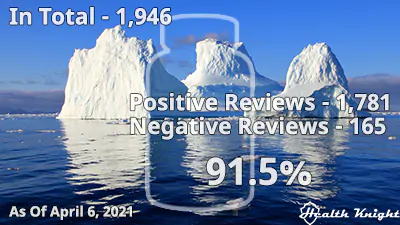 So, has the Pro-45 actually been helpful to people? Has this what used to be LiveWell supplement improved people's lives?
Judging by the customer review section on its product page, it certainly seems so. I mean, as mentioned earlier, it is just absolutely bonkers as to the positivity of the comments there. I mean, 1049 Live Conscious reviews and not a single negative review. That's just impossible. It doesn't happen.
I mean, it reminds me of the relevant sections for supplements like Smidge Sensitive (GutPro) Probiotic (review) and PB8 Probiotic (review). Those two were overwhelmingly positive. But because manufacturers have full control over their websites, these sections are often biased. I mean, they can just edit, adjust, delete, do whatever to make it all look better.
And that's absolutely fine. Because manufacturers have to sell, and marketing tactics like this have proven to improve sales. But what it doesn't help us with is finding the truth. So, I took it to all other third-party sellers and retailers to seek every real customer review I could possibly find.
In total, I managed to find almost two thousand Live Conscious Pro-45 reviews. I looked at both the Live Conscious Pro-45 and LiveWell Pro-45 reviews because the latter is the exact same product that the former only rebranded. Namely, it's the same ingredients, additives, quality, everything but with a different name now. The supplement itself didn't change.
So, out of these 1,946 reviews, 1,781 were positive (72 three-star, 260 four-star, 1449 five-star) and 165 were negative (121 one-star, 44 two-star). So, that's an about 91.5% global success rate which is likely even higher than that given that people typically tend to report negative experiences far more often.
But there is one other thing why the actual success rate might be much higher. From the reviews on Amazon, it seems that some of the negative ones were due to possible fakes. Which naturally and inevitably diminishes the global success percentage.
I Believe It's Fair To Say That The Value It Provides Is Pretty Busted
The other practical aspect that I think we have to look at is pricing. Because this could be the very, very, very best Probiotic supplement out there which wouldn't be relevant if it was priced unreasonably or disproportionately. To that end, to give a little context, some reviews of the Live Conscious Pro-45 did mention the price being steep. But is that genuinely the case?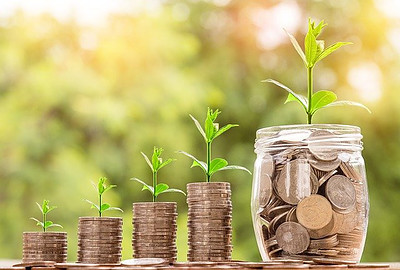 The supplement of this review has a few pricing options. While I think typically we should be looking at the $26.99 or $29.99 per bottle, we can get it for as low as $23.99. Since it's 30 servings per bottle, that's typically about $0.90 per serving. But to make it more objectively comparable, that's 19.4 cents per every 10 billion CFU.
Now, how does that compare?
Compare it to something like the Natren Healthy Trinity (review), and the difference is absolutely massive. I mean, quality-wise Natren is just like Live Conscious also third-party tested. But it does come with a heavy price tag of 77.7 cents per 10 billion CFU. Furthermore, it also offers only three different strains instead of Pro-45's eleven.
Now, there are options like the 1MD Complete Probiotics Platinum (review) that come much closer though.
The 1MD costs typically about 26.8 cents per 10 billion CFU. Just as the Live Conscious option, it also adds Prebiotics, and it's of 11 different strains. However, a definite difference is the quality commitment because, sure, 1MD is properly in-house tested but it isn't third-party tested like Pro-45.
Ultimately, I Think This Pro-45 Just Gets Everything Right, It Gets It
Truth told, I think it's pretty darn hard not to fan-boy or fan-girl out about the Live Conscious Pro-45. I mean, many Probiotic supplements out there get most of the aspects right while fumbling on one or two. But with the supplement of this review, we don't have that problem.
I mean, it offers plenty of strains (including a patented one), plenty of amounts, a patented Prebiotic, transparency, great additives, solid success rates, really affordable pricing, and it's even third-party tested on top of all that. It's just genuinely solid in every way.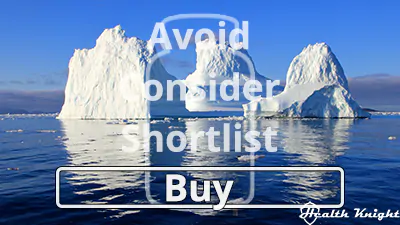 Hence, (out of avoid it, consider it, shortlist it, buy it) I think it is fine to just go ahead and buy this one. I mean, to tell the truth, it's probably one of the best Probiotic supplements out there.
I mean, the quality it brings is just top-notch but it makes things even sweeter given the value that is unlike anything else I've come across.
I mean, I'll go on a limb here and say that the Live Conscious Pro-45 is probably the best Probiotic supplement out there. Which brings me to where do we get it best from?
Well, the best pricing we'll get on the manufacturer's page. Plus, this allows avoiding any potential of buying fakes, for sure. And we get that 365-day money-back guarantee as well. Hence, I think ordering there is just genuinely the smarter option. At least that's what I would do. Would you?

Other than that, I hope this Live Conscious Pro-45 review helped you find the information you were looking for. Do you like it? What, in your opinion, is the best aspect of this one? Let me know below. Also, feel free to leave your own personal review of this below. I'd love to hear from you.