|  Marketing  |  Ingredients  |  Additives  |  Reviews  |  Pricing  |  Pro & Cons  |  Overall  |
According to the Nutrition Now PB8 Probiotic reviews posted by customers, it's great and the price is awesome.
Many people report that this has helped them banish all kinds of stomach discomfort. Many people add that with this, they no longer have to worry about certain foods that they want to eat. And then, some even go as far as to say that this is the best one that they've found.
So, in this supplement review, we will take a look in fine detail at what this thing is about and what it has to offer to the world and to our health.
Hence, the idea is to be no extension of the manufacturer's marketing or other similar nonsense. This is all going to be about what I feel is the truth, the whole truth, and nothing but the truth. And we'll do that by assessing marketing, ingredients, side effects (additives), customer feedback, and pricing. We'll do it the truth-seeking way.
Marketing | Now Nutrition Dares Not To Claim More Than Digestive Health
My favorite way of starting this section is by starting with a kind of definition of what the manufacturer believes the product is. And I would have loved to do that here with the PB8 Probiotic, too. But I couldn't find their official website (at least initially) [R].
It was supposed to be NutritionNow.com. But it wasn't. Instead, it is something that I found at GummyVites.com. And the page itself is very brief. I mean, it's basically six short sentences and a section for PB8 Probiotic reviews by customers.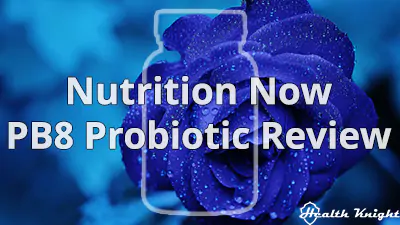 Speaking of the customer review section, there isn't much marketing to find. This section is essentially the only thing apart from the coupon for a small discount that everyone can find on the page and use.
Other than that, the promotional materials boast about the company being trusted for 25 years. What can be found on the label is also the fact that they use BPA-Free bottles. Which is a really good thing.
And third, it's said to be a supplement without Milk (hence, free of Lactose as well), Gluten, and Soy. Fourth, there are also claims to contain no tree nuts, eggs, and peanuts.
On that note, what about GMOs though? Well, they do not claim to be free of those. Which is kind of like the GoodBelly Probiotics (review). Plus, neither does it have a Non-GMO certification. Or any other certifications for that matter.
As for the benefits, the supplement of this review doesn't promise even as many as the One A Day TruBiotics Probiotic (review) which claims five. Instead, it promises just that one basic benefit. Better digestive health.
So, is this thing truly worth the money?
Ingredients | To Review Contents, PB8 Probiotic Seems Okay But Not Fully
While, superficially, it may sure feel that way, I wouldn't trust that feeling. Yes, the strain count, the total CFUs count, and everything in-between may seem nice. But there is more to that story.
So, per serving (two capsules), the Nutrition Now PB8 Probiotics offers 780 milligrams of the Proprietary Probiotic Blend.
Which is the already mentioned 14 billion CFUs feeding from 8 different strains (Lactobacillus acidophilus LA-14, Bifidobacterium lactis BL-04, Lactobacillus plantarum LP-115, Lactobacillus salivarius LS-33, Bifidobacterium bifidum BB-06, Bifidobacterium longum BL-05, Lactobacillus rhamnosus LR-32, Lactobacillus casei LC-11).
Generally speaking, this is a pretty good setup. It's not far off the best practices when it comes to Probiotic supplements in general. We'd prefer at least 10 strains; this one provides 8. We'd want 10-20 billion CFUs twice daily; this one provides 14 once daily (their recommended dose). Which is okay. Overall, to a decent extent, I believe this should live up to that claim of better digestive health [R, R, R, R, R].
But there are at least two aspects that I want to kind of put emphasis on with this PB8 of Now Nutrition.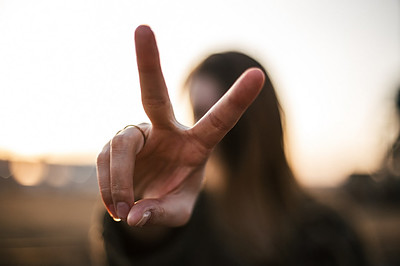 First, 14 billion CFUs per two capsules is actually such a minuscule amount, namely, that's 7 billion CFUs per capsule. And so, to reach that 20-40 billion a day, we'd need 3-4 capsules.
Which is a ton of capsules for a Probiotic supplement. It's nothing major but still, I feel an inconvenience if we're also regularly having other supplements.
Second, it's about quality. Yeah, I know, there will be some of you for who just the idea that the Now Nutrition brand has been around for 25 years will be enough.
But brands like Centrum (review) have been around for about the same time, and those I would not take even if they paid me to. My point is, when it comes to claims like this, don't just assume that it's probably decent because it can often not be.
As far as this PB8 Probiotic, it seems that it likely offers decent quality. I mean, in-house testing with the possibility of third-party testing as well kind of speaks for itself. So, while I would personally prefer the quality of the Gives Health Wholesome Probiotics (review) still, this looks fine enough.
I mean, it definitely feels better than what I get to see on average with products of this category.
Side Effects | Additives Are Fine & Supplement Has Done Quite Well Here
Side effects are typically the product of bad additives. Namely, being of decent quality, Now Nutrition PB8 Probiotic is kind of expected to offer solid additives. And to that end, they certainly don't seem to be of the lowest breed. There is a twist to all that, however.
If we look at the supplement label, we see two additional ones below the beneficial ingredients list (the ingredients that come after the words "Other Ingredients"). There we have Water and Gelatin.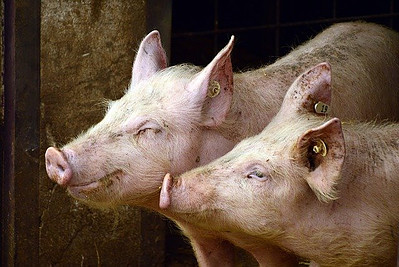 It doesn't take a rocket scientist to figure out that Water is something highly (to say the least) okay to have [R, R, R].
Then, there's Gelatin which is a type of additive consisting of all kinds of amino acids. And so, despite the origins (likely pig-sourced) of not being the most appetizing stuff (animal tendons, ligaments, skin, etc.), it is a thing that's likely to be nothing but helpful [R, R, R].
Now, that twist.
This is actually not the full list of the PB8 Probiotic's additives. There are more. For some reason (and so they're kind of hiding them), some of them have been listed in the mix of the beneficial ingredients. Which is odd.
The way I see it, it essentially makes no sense other than for the fact of supposedly trying to camouflage the actual additive count.
So, there are four of those extra. Microcrystalline Cellulose, Magnesium Stearate, Silicon Dioxide, and Inulin (the last of which feels fair to list among the beneficial ones but still).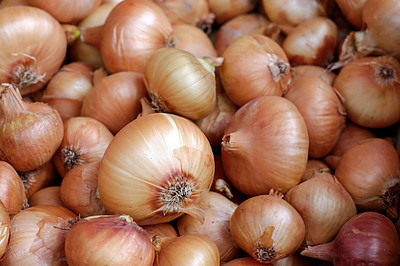 Microcrystalline Cellulose is a thing commonly used for placebo pills, and, so, extremely harmless stuff. Silicon Dioxide is of a similar harmlessness level (though that might be changing at some point) [R, R, R, R, R, R, R].
As for Magnesium Stearate, it's one of the most misunderstood additives on the planet. A proper look at the research and it becomes clear as day that all of the mud being thrown its way is sloppy, to say the least. Ultimately, a harmless one, for sure [R, R, R, R, R].
Lastly, Inulin (naturally occurs in onions) is basically Prebiotics, in other words, food for the Probiotics; meaning, something that can augment all the positive effects of Probiotics. We do not get introduced to how much of the substance we have here though. But judging by the fact that manufacturers have to list them in predominance starting with the heaviest, there's probably some there since its pretty early on the list [R, R, R, R, R].
All in all, properly chosen additives for the PB8 Probiotic which is only commendable.
Reviews | Customer Feedback Is Typically Very Positive But Potential Fakes?
When it comes to customer feedback, it's no surprise at all. Meaning, while the product page does hold 168 PB8 Probiotic reviews, almost all of them are extremely positive. I mean, there's a single one-star and two-star rating. Everything else is basically 4-star and 5-star. Which can happen but typically is a sign of probably adjusted feedback. Because that helps to sell.
Which is fine but it helps us nothing in terms of finding the truth. And so, it will not work without third-party input. Essentially, just like we had to with supplements like the TheraBreath Probiotics (review) and the Dr. Ohhira Probiotics (review).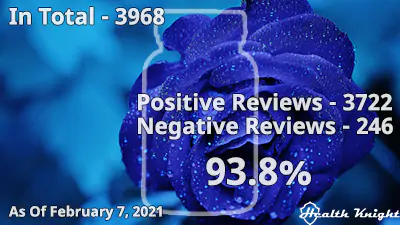 In total, I managed to come across 3,968 PB 8 Probiotic reviews. Of these, the huge majority, or 3,722 were positive (3-star, 4-star, 5-star). Whereas only 246 were negative. This means that the global success rate for this one is exactly 93.8%. Which is pretty huge.
I mean, that's a really good success percentage.
Moreover, in reality, that's likely to be even higher given that people are more eager in reporting negative experiences than pleasant ones.
Still, it isn't all great. So, what were some of the stumbling blocks for the PB8?
It seems that the two most prominent complaints are that either it doesn't work or that it caused a negative reaction. But all that, generally speaking, would be some standard stuff that we commonly see. That is, of course, unless for this one other concern.
From what I gather through the Amazon reviews, it's quite possible they are selling a fake product on that platform. It's a thing that sadly hasn't been rare lately. While it may or may not be true, other potential examples of this include the Optimum Nutrition Fish Oil (review), Vimerson Health Turmeric Curcumin (review), and many more.
Pricing | It Doesn't Seem To Be Able To Keep Up With The Best
When I researched the Now Nutrition PB8 Probiotic reviews, I didn't really encounter this notion of it being expensive. In fact, many people claimed it to be the opposite. But is that also objectively true? Let's do some math.
So, per container (120 capsules), it typically costs $16.17. Since a single serving is two capsules, that's the price for a two months supply. Meaning, that's about $8.09 per month or $0.27 per serving. But to put in more easily comparable terms, that's 19.3 cents per every 10 billion CFU. Which feels like a decent price.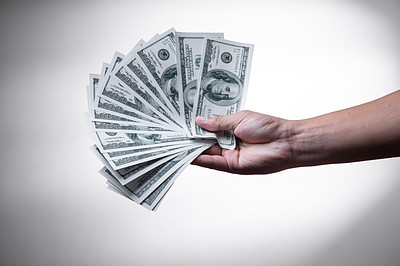 I mean, to compare it to something like the Natren Healthy Trinity Probiotic (review), that's about three times less. Namely, Natren costs $69.95 per container of 30 capsules. Each capsule holds 30 billion CFU. Which means that this rival costs about 77.7 cents per every 10 billion CFU.
And so, personally, I wouldn't ever go for Natren between the two purely due to the price difference it has with the Probiotics of PB8.
What I wouldn't, however, trade it for is the Live Conscious (LiveWell) Pro-45 (review). While it can be even more affordable, typically it will be the cost around $26.99 per container (30 servings).
This would mean that it prices at $0.90 per serving. Now, given it holds 46.4 billion CFU per serving (one capsule), that's about 19.4 cents per every 10 billion CFU. So, basically the same as the PB 8 Probiotic.
The difference between the two is, however, huge. I mean, not only does the Live Conscious option offers better additives, more strains, Non-GMO, and quality patented Prebiotics, but also it does third-party testing on end-products. Hence, just better in every way.
So, overall, while the Probiotic of this review definitely isn't the most expensive one on the market, it does have room to grow. Especially, when compared to the very upper echelon of pro-gut bacteria products.
Pros & Cons | Having GMO Ingredients Is A Pretty Big Flaw
Pros
Cons
✓ PB8 offers a good amount of Probiotics per serving.

✘

It doesn't quite cut the 10 different strain minimum.
✓ The additives are harmless. The side effects are, generally speaking, very unlikely unless GMO ingredients do their bidding.

✘

The product likely contains GMO ingredients.
✓ The supplement has a 93.8% success rate.

✘

Complying with the best practices for Probiotic amounts would mean 3-4 capsules daily.
✓ It does in-house testing.

✘

The supplement of this review is sneaky in its marketing. It lists ingredients that should be referred to as additives among the beneficial ingredients.
✓ It's decently and reasonably priced.

✘

It doesn't do third-party testing
Overall | I Do Believe That PB8 Probiotics Is Fine To Consider
So, what's the overall take with the PB8 Probiotic of Nutrition Now? Is it something definitely worth pursuing? Or is it just another one to steer clear of?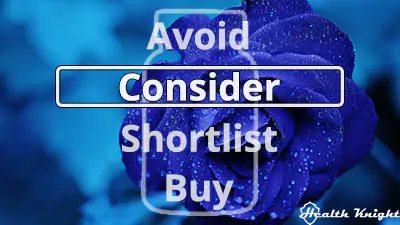 Well, I believe it's something in the middle.
On one hand, it has got plenty of CFU amounts, good additives, decent manufacturing quality from what I gather, reasonable price, and pretty great success rates.
On the other hand, it's quite likely it uses at least some ingredients that are GMO and I'm not really a fan of how they camouflage what I believe are more of its additives.
Plus, there's a lot that just could be better (like a couple more extra strains, specific and disclosed Prebiotic amount, delayed-release capsules, etc.). Hence, (out of avoid it, consider it, shortlist it, or buy it) I think this one qualifies as a supplement to consider.
On that note, if you are looking for a really good Probiotic supplement, have a look at this one (full review).
Other than that, I hope this Nutrition Now PB 8 Probiotic review helped you find the information you were looking for. If you have any thoughts or questions, I'm just a comment away. And do feel free to leave your own personal reviews on the product as well.
Health Knight Rating: 4.5/10