|  Marketing  |  Core Ingredients  |  Additives  |  Success Rate  |  Pricing  |  Overall  |
I will try to be with this Optimum Nutrition Fish Oil review as thorough as one can possibly. There will be bits on marketing, all ingredients, success rates, and pricing.
Marketing Paints This Fish Oil As Top-Notch
According to the manufacturer, Optimum Nutrition Fish Oil is an "Omega-3 Fatty Acids [supplement] for Active Adults." It's said to be easy to swallow. It's said to have enteric coating to minimize the fishy aftertaste. And it's got both EPA and DHA. What more to desire from a Fish Oil product, right [R]?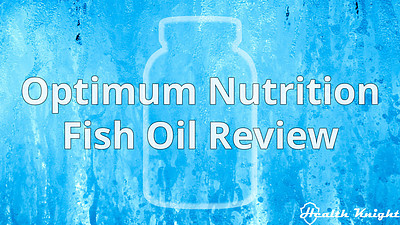 The product page I like a lot. It's quite similar to what we find by supplements like Nature's Bounty Fish Oil (review) or Spring Valley Omega-3 Fish Oil (review) Meaning, it's brief, to the point, simple. It even kind of forgets to claim anything.
I mean, they do mention this idea that Omega-3 Fatty Acids that this Fish Oil also provides play "important roles in numerous metabolic functions" [R].
And they hint or in a way imply that there are also other benefits but the page never mentions what kind. It just kind of limits itself to they "are essential fats that cannot be made by your body" [R].
As for the marketing tactics, this one is empty as a keg after a frat party. I mean, there are the customer review section (which is absolutely empty at the time of writing this article), and there is something along the lines of a money-back guarantee. Which doesn't feel like one at all because of how strict the eligible-for-return conditions are [R].
Other than that, this Optimum Nutrition Omega-3 promises "high-quality raw materials, top-rated and reviewed, and we test & re-test for quality." But is it really worth the buy [R]?
To Review The Core, I Don't Really Like It
Judging by the ingredients themselves, it's not really. At least as far as beneficial ingredients go. Frankly, it feels very weak overall. I mean, I'm not sure I would ever buy it.
For serving (one softgel), Optimum Nutrition Fish Oil offers a 1000 milligrams of Fish Oil. Fish oil that contains 300 milligrams of EPA and DHA combined. We get 200 such servings per container. And while I like that, I'm not too big of a fan the Fish oil itself. Here's why.
According to the best practices for nutrient amounts, we should strive for at least 1000 milligrams of combined EPA and DHA daily. What's more, we should make sure that it is at the ratio of 3:2. That's kind of the ideal approach when it comes to general health. It's not however what we find here [R, R, R, R, R, R, R, R, R, R, R].
First, to get to a 1000 milligrams we would have to do at least four softgels. Which not a lot of people would fancy. Second, we've no idea what the ratio in this one is. It's a full on mystery. Which, needless to say, is ideal.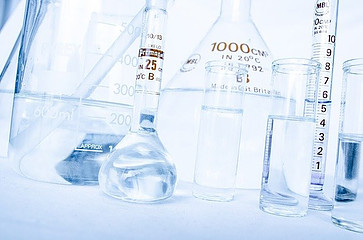 But that I believe is the least of Optimum Nutrition Fish Oil problems.The bigger issue is the quality.
I mean, sure, they will try to tell you that that that's their fish oil that they retested that they do absolutely everything to make it as pure as possible. However, if there really making so much effort to make sure it's pure why not third-party tested? Because third-party testing is the pinnacle of quality. But they haven't. Why [R]?
To that end, I don't think it's worth getting this one over any other fish oil that has been third-party tested. Properly third-party tested. Like so many other options are. Like Dr. Tobias Fish Oil (review) or Nature Made Fish Oil (review).
I mean, the problem with not testing it is that it can actually turn out to be quite harmful. Which is not what we want. Not what I would want. I believe neither would you.
This Time Optimum Nutrition Blew It With Additives
As far as additives there are quite a few involved. I'm not a fan of all. I mean, the Optimum Nutrition Fish Oil almost does a pretty decent job. Either way, I feel it is kind of worse than with supplements like Great HealthWorks Omega XL (review) or Kirkland Wild Alaskan Fish Oil (review).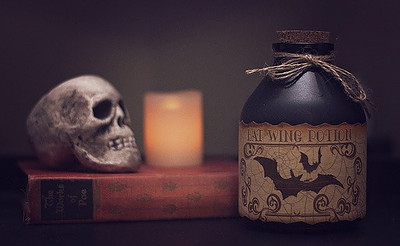 So what kind of additives does this one have exactly?
There is the Gelatin, Glycerin, Water, Ethylcellulose, Sodium Alginate, Medium Chain Triglycerides, Ammonium Hydroxide, Oleic Acid, Vanillin, and Stearic Acid. While I don't have any problems with most of them, there is one that leaves me uneasy.
Ammonium Hydroxide.
It's a clear, colorless liquid with a pretty pungent smell. It's commonly used in industrial products and cleaners. It's pretty darn harmful if it gets in the eyes or on the skin. It can even cause burns. Moreover, ingestion of it is said to be capable of causing nausea, vomiting, gastric irritation, and even convulsions, shock, perforation, depression of central nervous system, as well as other negative effects [R, R, R, R].
I mean, that does kind of explain why it's referred to as poisonous. To that end, I guess, needless to say, kind of not ideal for a supplement.
Good Amount Of Conflicting Customer Reviews If That Makes Sense
So, that's the ingredients. What about more practical aspects? Like customer reviews? I mean, does this Omega-3 product get good customer reviews?
On the product page, they don't really have anything to say about that. Because while they do have a customer review section, there isn't a single piece of feedback there. So, I did what I usually do. I went out and looked at every single rating for the supplement I could find [R].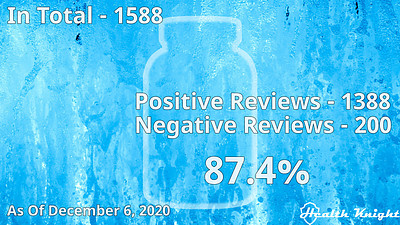 In total, I managed to find 1588 Optimum Nutrition Fish Oil reviews. Of these, 1388 were positive (3-star, 4-star, 5-star) and 200 were negative (1-star, 2-star). Hence, a global success rate of 87.4% (decent but not great). Which is likely even higher given that people are typically more prone to reporting negative experiences than positive ones.
But it might not apply to this one.
You see, I found a couple of reviews that were supposedly 5-star ones, yet claimed that the product is a fake and people shouldn't by it. Which, maybe it's just me, but sounds like something that should have no more than a single star. Something that should be negative feedback instead of effectively something positive.
So, yeah, fakes on Amazon. It's not really something new. Personally, I've encountered quite a few of those already. Hence, I've moved to not recommending Amazon as a source for supplements anymore.
Pricing's Good But That's Just About The Only Thing
Now, what about Optimum Nutrition Fish Oil's pricing? It looks good. I mean, it looks great. But then, again, if we recall, the beneficial ingredients weren't really there in terms of the most optimal approach. Get what we pay for, right?
So, the supplement of this review costs $17.99 for 200 softgels. That's almost $0.09 per softgel ($0.08995). It sounds awesome if we're really taking just one a day. Fish Oil for $0.09, that's busted. But I don't thing that a good way to measure the value it is providing.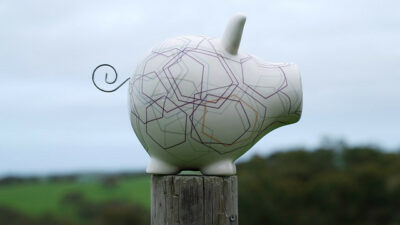 What we should be calculating instead to make actually accurate comparisons is how much it will cost per 1000 milligrams of combined EPA and DHA.
For the Fish Oil of this review, that's almost $0.30 ($0.29983). Now, if we compare that to the Nordic Naturals Ultimate Omega (review) or the NutraSea Omega-3 (review), the picture becomes a bit more crisper. With the former, that's $0.85 ($0.84697) whereas, with the latter, that's $0.43 ($0.4298).
So, yes, the Fish Oil of Optimum Nutrition is cheap. But so, is their quality when compared to the other two. I mean, both of those are not only third-party tested, they are also sustainable fisheries certified. Whereas about the product of this review can be said no such thing. And there is more. Like the fact that neither of those two use potentially harmful additives.
Therefore, ultimately, I believe that price difference is absolutely worth it.
I Think This Omega-3 Is To Avoid, No Third-Party Approved Quality
All that we've discussed I believe can be well-summarized by the following sentence. The cheap way can definitely come back to bite you.
Meaning, Optimum Nutrition Fish Oil is an affordable way to Omega-3s but it doesn't come without drawbacks. I mean, the EPA/DHA ratio is a mystery. Ammonium Hydroxide is not a great additive to be having. Amazon probably sells fakes. The success rate is not ideal. The price is cheap. But the quality aspects…
Well, let's just say I don't recommend the type of Fish Oil ever. The way I see it, you're nuts if you're doing a sort of supplement that doesn't have a third-party testing on it. I mean, the side effects from the oil not properly purified can be disastrous, especially over the long run.
Don't get me wrong, I'm not saying that the thing in this Optimum Nutrition is contaminated. That we do not know. It probably isn't but still. I would not bet it on probably. Any Fish Oil must be third-party tested.
So, out of the categories (avoid it, consider it, shortlist it, or buy it), I would recommend to avoid it. Yes, it's cheap but I feel the compromises on not well enough documented quality are just too great. Plus, the not great additives. Kind of self-explanatory I feel.
That said, if you do happen to be interested in some truly great Fish Oils, check out my best-of list for them.
Above all, I hope this Optimum Nutrition Fish Oil review helped you find the information you were looking for. Have you used it? Even if you haven't, what do you make of it? What, in your opinion, is its strongest suit? Would you still buy it if it was, say, 50% off? Let me know below.