|  Overview  |  Fish Oil Purity  |  Fish Oil Amounts  |  Additives  |  Conclusions  |
In this Nordic Naturals Ultimate Omega review, we'll immerse ourselves into everything that there is to know about the supplement.
Thus, we will discuss quite a few things. First, we'll cover all there is to know about the claims that the manufacturer makes. Second, we'll explore the fish oil's purity and amounts available in the supplement. Third, we'll look at something most other reviews don't – additives.
Nordic Naturals Ultimate Omega Review – Overview
Okay, so let's get on the same page here.
When we're talking about the Nordic Naturals Ultimate Omega we are actually considering two different supplements.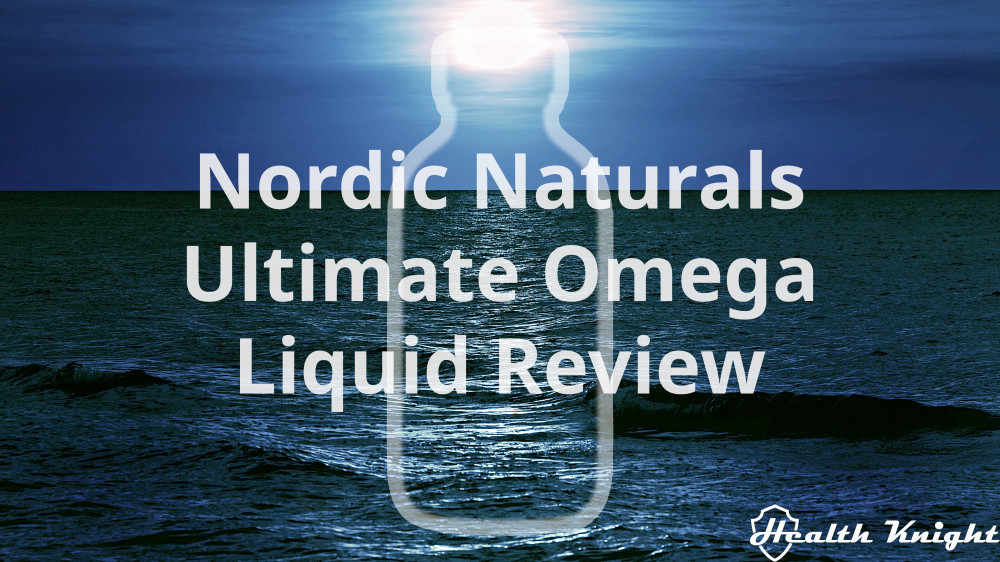 Both of them although in essence very similar, yet very distinct at the same time. Nonetheless, they both enjoy not only the same description page but also the same name.
Their difference lies in their format – one being Softgels and the other being Liquid form – and in the supplement facts.
Overall, the description page is quite abundant with information. It certainly seems to be among the most abundant I've ever come across.
It provides you with a description of the products while also providing a claim of the highest standards, instructions on suggested use, a section named "Original Research". That is accompanied by a one-sentence summary of what both supplements are about and 5 reasons why you'll love them along with 5 acknowledgments.
The Nordic Naturals Ultimate Omega is claimed to deliver the #1 Omega-3 in the U.S. – for the heart, brain, and wellness support – in every delicious daily serving.
In that, it's said to be their most popular concentrate, recommended by doctors worldwide made exclusively from 100% wild-caught sardines and anchovies while also providing a fresh lemon taste.
But it doesn't end there as the supplements are claimed to be the award winners of 10+ industry awards.
It is said that the supplement is offered in the triglyceride molecular form – the form naturally found in fish, and the form your body most easily absorbs. Non-GMO and third-party tested all the way while surpassing the strictest international standards for purity and freshness.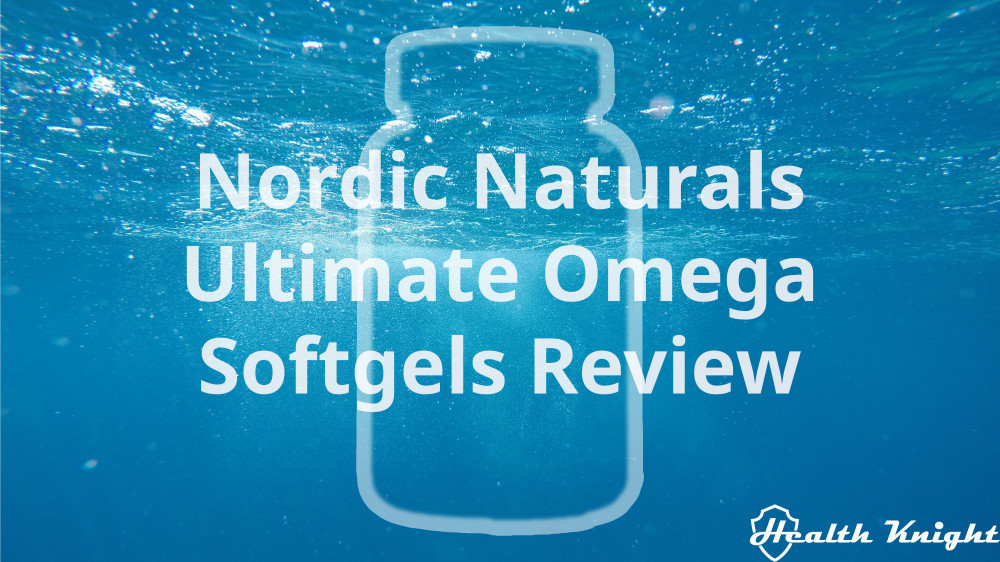 On top of that, they promote transparency big-time as they provide certificates of analysis for every product, including this one. The fish oil is also Friend of the Sea (FOS) certified and sustainably made in a zero-waste facility powered by biofuel.
And ultimately, the section named "Original Research" offers just more insight into the company's ventures. All of which is about scientific research and innovation. But the best part about it is that these are not just words. They are actively participating in peer-reviewed clinical studies recognized by leading experts worldwide.
Furthermore, the Nordic Naturals fish oils are said to be regularly chosen by independent research institutions and universities, like Harvard, UCSF, UCLA, and Emory, with more than 50 published studies and over 40 in progress.
I mean, it sounds just bonkers as to how good the Nordic Naturals Ultimate Omega supposedly is.
But supplements are way more than just what meets the eye. Or to be more precise, what marketing people feed us and try to sell to us.
So, let's explore further.
Not Approved By The Best But Still, Highest Of Standards
While other supplements can too contain contaminants, there are real risks of contamination when it comes to fish oils. Thus, it's mandatory that fish oils must be properly purified before making the supplement.
The main reason for this is the pollution that has possessed our seas and oceans like a wildfire.
So, it does way more than just harm the environment, that pollution also gets accumulated in the fatty tissues of fish.
And thus, without proper purification, this pollution in large concentrations can find it's way into our bodies and do immense damage.
Ultimately, needless to say, that it's a must that fish oil is properly purified. And there are a couple of organizations that do the kind of independent testing for fish oil purity and potency [R, R, R, R].
While some of the Nordic Naturals supplements are approved by NSF, the Ultimate Omega is not. Also, when exploring the IFOS approved list only the brand name does come up. There are, however, no supplements listed there [R, R].
On one hand, this could indicate that the Nordic Naturals Ultimate Omega supplement is not pure enough for the standards set by IFOS. On the other, however, they have been approved by the organization in the past, and ultimately the issue of insufficient purity seems to not be the case this time [R].
It seems that all they have done is moved to another standard – the GOED, otherwise known as the Global Organization for EPA and DHA Omega-3, formerly known as the Omega-3 Working Group at the Council for Responsible Nutrition [R, R].
This organization was developed with the idea in mind to help ensure that omega-3 oils reaching consumers are both safe and of high quality, thus, living up to the strictest quality and purity standards from regulations around the world [R].
All to ensure that any oil manufactured in accordance with the set standard can be sold around the world [R].
In that sense, for example, as far as I can tell, based on the purity results of Nordic Naturals Ultimate Omega, it would pass also the purity standards set by IFOS if it was to be tested by it [R, R, R, R].
But it must be noted that the standards for complying with GOED are lower than they are for IFOS [R, R, R, R].
So, overall, while it's not directly approved by the highest of industry purity standards that are set by IFOS, the supplement still seems to live up to them.
Which is great.
Thus, all good in this regard.
There Are No Doubts About The Solidness Of Potency
When it comes to fish oil, the most important numbers are the EPA and DHA numbers. And this is because these are where the main benefits of any fish oil (omega-3) lie. So, a simple rule to these applies – the more, the better.
On that same note, however, there is something known as the best practices for the lower end. Meaning, this is how much of the substances at least the fish oil should contain to provide you with solid benefits [R, R].
And it's set at 300 mg of EPA and 200 mg of DHA for every 1000 mg of Fish Oil that you consume [R, R].
The ratio is also said to play a big role in the benefits that it will provide. The one to strive for is a ratio of 3:2, EPA and DHA, respectively [R].
As I've already mentioned earlier, there are two various supplements hiding under the name of Nordic Naturals Ultimate Omega – the Softgel version and the Liquid version. Both of them quite different when it comes to their potency.
The Nordic Naturals Ultimate Omega Softgel version offers 2000 mg of Fish Oil daily that comes in the form of 2 Softgels. Thus, can be easily taken one in the morning and one in the evening.
Of this 2000 mg of Fish Oil, you'll get 1280 mg of Omega-3s. Whereas of these at least 1280 mg Omega-3s, you'll get 650 mg of EPA and 450 mg of DHA.
Overall, solid amounts while also maintaining somewhat the ideal ratio between the EPA and DHA. Which is great.
It is quite different, however, when considering the Liquid version. This version is absolutely hyped with Omegas.
The Nordic Naturals Ultimate Omega Liquid version offers at least 2840 mg of total Omega-3 count per teaspoon (5 ml). Of this 2840 mg, there's 1460 mg of EPA and 1010 mg of DHA.
While it is a lot, it still isn't above the amount that should be considered unhealthy. Thus, it will definitely amount for quite a bit of benefit [R].
However, arguably it may not be that much better to always prefer Liquid version over the Softgel version all other things being equal [R].
Mainly because there possibly is some kind of an upper ceiling when it comes to Omega-3, thus, indicating that after a certain point it may not be necessarily better amount-wise [R].
Though I imagine this varies greatly from individual to individual. Furthermore, knowing that Omega-3s are found in every human cell of the body and DHA is massively abundant in our brain membrane phospholipids, there might simply be issues in measuring such benefit. But obviously, I might be wrong [R, R, R, R, R, R, R, R].
Additives Are Generally Amazing
Additives, or otherwise known as the other ingredients, in essence, are crucial ingredients for the making of the supplement.
So, people tend to disregard them completely or deeming them harmful no matter the case. However, both of these approaches are not quite accurate.
It highly depends on what kind of ingredients have been used. That will determine the harmfulness or harmlessness.
When it comes to the two versions of the Nordic Naturals Ultimate Omega, they employ similar additives. Meaning, the Softgel version carries a total number of 6, whereas the Liquid version employs only 3 of those.
These six are Gelatin, Glycerin, Water, Natural Lemon Flavor, D-Alpha Tocopherol, and Rosemary Extract. As for the Liquid version, it uses only the 3 latter.
While all are harmless and completely safe to use for long-term, some questions may arise with that Natural Lemon Flavor [R, R, R, R, R].
On that same note, knowing how rigorous they are about the purity and the testing, as well as considering all the other stuff they aspire to, certifications they subscribe to and the fact that their supplements get frequently used in studies, it's hard to imagine a world where that Natural Lemon Flavor would be contaminated with incidental ingredients [R, R, R, R, R].
It seems to be more like it was the story with Klaire Labs Multithera 1 Capsule Formula, in which the added flavor if anything, was beneficial and only added to the positive health effects of the supplement.
Ultimately, I will check in with the manufacturer about the ingredients used in the flavor but I believe there are no concerns here. If something will come up, I will add that to the review.
Final Thoughts On Nordic Naturals Ultimate Omega
At the end of the day, I can't fault either of the two Nordic Naturals Ultimate Omega supplements, nor there is a need to.
Both of them offer good amounts of Omega-3 with solid EPA and DHA contents. All for that heart, brain, and wellness support, regardless of the version you choose.
All this while still being remarkably pure and free of harmful additives.
So, if you're in the market for a solid fish oil supplement, the Nordic Naturals Ultimate Omega will not leave you disappointed.
As for the versions, the Softgel version of the supplement seems to be the best for mainstream people who much rather enjoy the convenience and easiness of swallowing a Softgel over other options. Whereas, the Liquid version is for those who pretty much want to max out the potential benefits of Omega-3 Fatty Acids consumption, prefer fewer additives, and don't mind doing it raw.
Also, there's the best-of list I've compiled through evaluating a ton of different fish oils.
Above all, I hope this Nordic Naturals Ultimate Omega review on both versions of the supplement helped you find the information you were looking for.