|  Marketing  |  Ingredients  |  Additives  |  Reviews  |  Pricing  |  Organic Alternative  |  Ranking  |  Overall  |
This Vimerson Health Turmeric Curcumin review is all about getting to the truth about what is this supplement. And not only that but also to provide every single insight associated with it imaginable.
Hence, throughout this, we'll discuss marketing materials, its Turmeric ingredients, potential benefits, and additives. We'll also look into customer reviews, pricing, and the organic alternative. Every insight imaginable, remember?
This Vimerson Health Turmeric Curcumin Review To Find The Truth
According to the manufacturer, Vimerson Health Turmeric Curcumin is a supplement made to provide "joint support, immune support, digestive support, cardiovascular support." Or, in other words, there's no small-talk with this brand. They go straight to gains. Everything's about gains [R].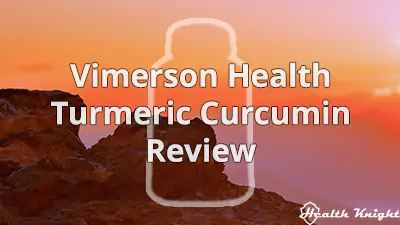 That said, they do, however, elaborate a small paragraph about each of these. Not too much, just enough to make sense but never overwhelming.
Speaking of which, the product page itself reminds me of that what we've seen with supplements like Nutrigold Turmeric Curcumin Gold (review) or Doctor's Best Curcumin (review). Meaning, it's very brief and very well structured.
As for marketing, there are quite a few tactics in place.
First, the overwhelmingly positive customer reviews. Second, the deal of 10% off when we subscribe to monthly shipments. Third, buy three bottles and get 10% more off. Fourth, they offer 15% off first order. Then, there are also other deals on the page. But when it comes to their money-back guarantee, they left me speechless.
The great brands typically let us get a full refund as if we never made the purchase (and still got to try the product). Whereas Vimerson Health goes a leap beyond that. Not only do they do a full refund but also they send people one free bottle of any of their products for free with free shipping. That's thoroughly busted. It's like a 200% money-back guarantee [R].
But do not let this cloud your judgment. I mean, in of themselves such great guarantees don't exactly promise a great product. So, what is the deal with this particular Turmeric Curcumin?
To Me It Feels As If They're Kind Of Half-Doing The Ingredients
Given the beneficial ingredients alone, I'd say that the deal is not that hot looking. I mean, it offers some Turmeric. And there even is a means of absorption enhancement. It's just not that great.
So, per serving (two capsules) Vimerson Health Turmeric Curcumin offers 1200 mg of Turmeric Root, 100 mg of Turmeric Root Extract (Std. to 95% Curcuminoids), and 10 mg of BioPerine.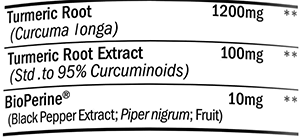 So, what does all that mean exactly?
Well, Turmeric Curcumin supplements are typically all about the Curcumin formulation it uses (with more advanced ones) or about the Curcuminoid amounts (with the more basic ones). Here we have the more basic option because it doesn't go for any of the available, sophisticated formulations. It's just basic Curcuminoids.
So, as far as Curcuminoids, it's 1200 mg of raw Turmeric and 100 mg of standardized 95% extract. For these the math of these miraculous compounds goes like this.
Standardized is just a fancy way saying that 95% of those 100 mg are Curcuminoids. Hence, 95 milligrams of them. Whereas when it comes to plain Turmeric, we typically get only about 3% instead of 95%. Or, to put it in other words, 3% of 1200 milligrams is 48 mg of Curcuminoids. Hence, in total, per every serving, we get about 143 milligrams of Curcuminoids [R, R, R, R, R, R, R, R, R, R, R].
Granted, that's not as low as what we get from supplements like Finest Nutrition Turmeric (review) or Angry Supplements Ultra Pure Turmeric (review) but still. That is not a lot of Curcuminoids. In fact, I'd say that's about 3.5 times off what I would consider the bare minimum per serving, even without considering any other factors [R, R, R, R, R, R, R, R, R].
So, yeah, I could list all the potential benefits. I could say that Curcuminoids are associated with slower aging, better liver health and detoxification, healing of pain and even Arthritis, balancing hormone levels, great for battling inflammation, improved cognitive function, lowering the risk of heart disease, protection against metal toxicity, combating stuff like diabetes, obesity and cholesterol levels, as well as providing relief for depression among many other benefits [R, R, R, R, R, R, R, R].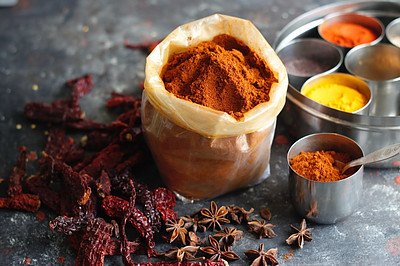 But it won't really apply with the Vimerson Health Turmeric Curcumin, at least that's how I see it. There are just too few of the beneficial compounds. I mean, it's not like it can't provide any gains at all. It's just I think it will be limited in its capacity at best.
Still, even for that limited capacity, it would be about 20 times worse if not for the BioPerine (a patented form of Black Pepper extract) addition. It is what has been proven to be one of the easiest ways how to augment Turmeric Curcumin absorption and thus, increasing the likelihood of gains [R, R, R, R].
Frankly, anything without that and that isn't a patented Curcumin formulation is a waste of money. We would just be missing out on so much value we would otherwise be getting with even just a little be Black Pepper.
So, the Turmeric Curcumin of Vimerson Health recognizes at least that. Sadly, as discussed, it isn't really on point with the Curcuminoids amounts still.
This Vimerson Health Really Doesn't Hold Any Bad Additives
There are a lot of supplements out there that truly struggle when it comes to additives. They are the 'the other ingredients' added to the supplement that help in the making of it or in creating specific characteristics for it.
While they are essential for 99% of all supplements they are not always the most harmless substances. In fact, many can lead to a wide variety of different devastating health conditions if consumed ignorantly, constantly, regularly [R, R, R, R, R, R, R, R, R, R, R, R, R, R, R].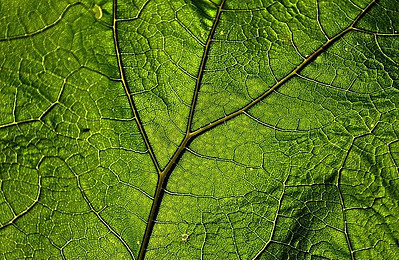 Thus, I always recommend having a look at them before embarking on any new supplement. But when speaking of the Vimerson Health Turmeric Curcumin, they are really quality choices.
I mean, there are two additives here (used to be just one). Vegetable Cellulose and Rice Flour.
Speaking of the former, its something that's abundantly found in nature (plant leaves have tons of it). I mean, it doesn't get much more natural than that. Whereas the latter feels a bit more advanced and generally should be considered a more quality flour choice. Plus, it typically is what helps a product be Gluten-Free. Either way, it's a genuinely harmless additive [R, R, R].
I mean, considering these "glue" ingredients, I reckon it would be fine to even consider this Vimerson Health supplement as something of 100% natural ingredients. It wouldn't be misleading, the way I see it (although I'm generally not that keen on the all-natural-ingredients notion because it typically is an overstatement).
Either way, one thing to always bear in mind is that natural doesn't automatically and always equal healthy. There are plenty of "natural" substances that will be harmful.
There Is Plenty Of Customer Reviews & Quite Very High Success Rate
Since I last visited the supplement's product page, it has had a ton of improvement as far as the customer reviews go. Namely, it's no longer the hundreds of mostly 5-star what likely were adjusted reviews (they didn't have a single 1-star, 2-star, or 3-star one).  Now, there are only 52 Vimerson Health Turmeric Curcumin reviews there.
What I liked was that there actually was a 1-star piece of feedback. All the others were either 4-star or 5-star. And so, overall, to me, this felt what I've felt with supplements like NatureWise Curcumin (review) or Botanic Choice Turmeric (review).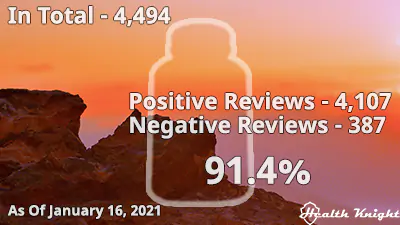 Meaning, yes, some negative comment exists. But it still feels incredibly biased and potentially adjusted to fit their marketing needs better. Which is fine. But doesn't really help us learn the truth. So, I had to take it to the third-party sellers and retailers.
In total, I managed to find almost 4500 Vimerson Health Turmeric Curcumin reviews (4494 to be exact). Out of these, 4107 were positive whereas 387 had some bad things to say about it. Either way, such statistics make up for a global success rate of 91.4%. Which, frankly, is extremely high for the kind of beneficial ingredients it uses.
I mean, I'm genuinely surprised. What's more, the success rate is likely even higher given that people are more prone to report negative experiences. But they did have negative ones. What were those about?
Typically, it was because the supplement just didn't work or feel like it was working for people. For others, it was the large capsule, or some even encountered side effects or allergies. But there was one other thing more concerning than all of this combined.
From what I can tell, it seems to me that Vimerson Health Turmeric Curcumin might just be another one of those supplements that are probably fakes being sold on Amazon. Either it's that or the poor conditions of the warehouses spoil the product to a point where people can visually see when it's going to be helpful and when it won't (bright orange capsules vs greenish-yellow capsules).
I Think This Is One Of The Worst Priced Turmeric Curcumin Supplements
Surprisingly, I did not find a single negative review criticizing this Vimerson Health's price. Typically, at least some people tend to be unhappy no matter what the price is. So, does this in a way imply that this is the most affordable Turmeric Curcumin around?
So, per container of 60 capsules, its typical cost is $22.97. With the subscribe and save deal, that's 10% off or $20.68. Thus, it prices at $0.35 per capsule or $0.69 per serving. And that's really expensive. Here are some examples to illustrate.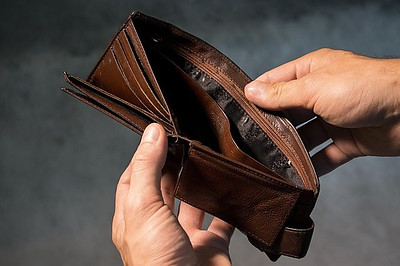 Let's take the Me First Living Turmeric Curcumin (review). It typically costs $26.95 per container. A container holds 30 servings of 1000 milligrams of 95% Curcuminoids plus the BioPerine. Each serving costs approximately $0.90.
So, yes, Me First Living is about 30% more expensive. However, not only it offers more than 6.5 times the Curcuminoid amount, but also it is third-party tested. Hence, both more Curcuminoids and more quality. And it's 60 days of the money-back guarantee, not a 30.
But it gets even crazier than that. We can get the NutriCology CurcuWIN (review) for about the same price as the Vimerson Health Turmeric Curcumin. The difference, however, is beyond huge as NutriCology uses a patented formulation of Curcumin that enhances its absorption, not 20 times (through Black Pepper) but 136 times [R, R, R].
Plus, add the fact that Nutricology is third-party tested, Vimerson Health isn't. Or add the fact that there's three times less of the good stuff in Vimerson. So, it's not just 136 times better. It's kind of like 408 times (136×3 times) better. Again, that's for basically the exact same price.
So, the supplement of this review article I would not dare to call cheap, affordable, or even good value.
The Offered Organic Alternative Left Me Puzzled, I Mean, Why?
And there is an Organic option of this Vimerson Health product as well. Generally speaking, it's the significantly less popular alternative. But other than that, it's one that is really hard to understand. And I've no idea how long it is going to be like this.
Per serving (two capsules), the Vimerson Health Organic Turmeric Curcumin offers everything the same, except one thing. Namely, the only difference between the two supplements is that this organic one instead of adding 1200 mg of plain Turmeric extract, adds 1400 mg of organic Turmeric Powder.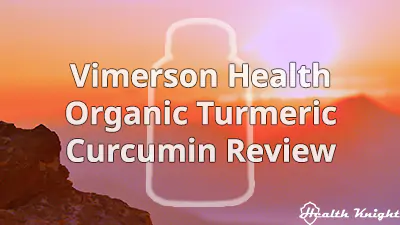 We still get that same standardized extract (which isn't organic), BioPerine, as well as Vegetable Cellulose for additives. All of which, yes, makes for a remarkably similar but overall slightly better supplement.
That said, what baffled me quite a bit was the price.
I mean, we've got the usual Vimerson Health Turmeric Curcumin which comes for $22.97. And then we've got basically the same supplement but better (the organic option) that costs $19.87. I'm really struggling to understand as to where is that price difference coming from.
My best bet is that probably since the basic option is the significantly more popular, it may carry a higher price tag in order to make up for all of those discount offers (15% off if first order, 10% off if offer order three, 10% off if subscribe to monthly shipments).
Ranking | Where Does This Turmeric Curcumin Rank (In 2022)?
I Guess It's Fine To Consider It But I Wouldn't Ever Actually Buy It
Superficially, I feel Vimerson Health Turmeric Curcumin is a really solid supplement. However, a much more delicate analysis I believe paints an entirely different picture.
I mean, sure, the product has got some raw Turmeric, some standardized Turmeric, some BioPerine, great additives, furthermore, the success rates are kind of wonderful for it. And, yes, of course, that 200% money-back guarantee.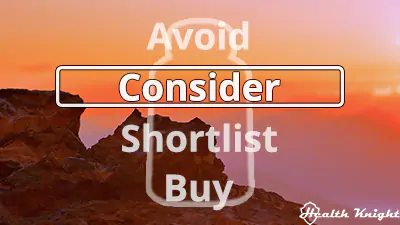 But that truly may feel awesome only if we don't know any better. Because what I feel are significant flaws, they are there.
Like the fact that the supplement is quite short on Curcuminoids and doesn't reach what I feel is the minimum amount necessary for a chance at the full range of benefits. Hence, those will be limited at best. But more importantly, the price is just beyond ridiculous when compared to its rivals.
Ultimately, it feels like a really expensive supplement for really no reason at all. Thus, (out of avoid it, consider it, shortlist it, buy it) I reckon we should simply consider it. In of itself, there's nothing wrong with it but there are plenty of options that kind of do everything better. And that applies to the Organic alternative as well, for sure.
On that note, if you're in for a truly decent Turmeric Curcumin supplement I suggest you try out the Nutrigold Turmeric Curcumin Gold (review). But if you're hunting for the very best one, I've done the research. Here's my full review.
Other than that, I hope this Vimerson Health Turmeric Curcumin review helped you find the information you were looking for. Just in general, what do you think of the thing? Is it decent? Would you try it? Or do you find it to be a complete joke? Let me know below.