|  Marketing  |  Ingredients  |  Additives  |  Reviews  |  Pricing  |  Ranking  |  Overall  |
This Me First Living Turmeric Curcumin review we will entirely devote to explore all aspects of this particular supplement.
To properly do that, we'll dive through promotional materials and all of the claims associated with it. After that, we will turn to the beneficial ingredients and what to make of them. After this, we will do additives and see whether there are any dangers here. Then, we will turn to customer reviews and global success rates for some further insight. Lastly, we'll explore pricing.
This Me First Living Turmeric Curcumin Review To Walk Through Truth
According to the manufacturer, Me First Living Turmeric Curcumin "is one of the ONLY turmeric supplements to contain 1000 mg of 95% Curcuminoids." Per their words, "Most supplements on the market will have turmeric root powder with a splash of standardized turmeric, but this will not give you the results you are looking for. For amazing results, you need 1000mg of standardized turmeric extract." And to an extent, that's definitely true [R].
I mean, there are truly a lot of supplements that kind of take advantage of people just not knowing any better. Supplements like Bio Schwartz Turmeric Curcumin (review) or Vimerson Health Turmeric Curcumin (review) are great examples of adding only tiny amounts of 95% Curcuminoids and making the rest to be raw Turmeric.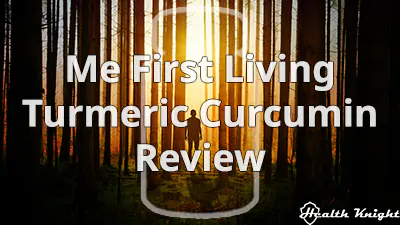 Which is definitely not ideal, the way I see it.
As for the product page, generally speaking, it feels to be a pretty hectic one. It feels very low on readability and user experience. I mean, I know it's a supplement of a different category, but reminds me of Vim & Vigor Collagenate (review).
It just feels unreadable all and throughout. The only positive thing with the Me First Living Turmeric Curcumin is that there's not too much of it. And there are some pictures to offset the lack of readability.
Other than that, there's a lot of marketing with this one. For example, if we order two or more, we get an increasing discount (18% for two bottles, 20% for three bottles, etc.). Also, with at least two bottles, we get shipping free. There's a 60-day money-back guarantee. Plus, quite a bit of customer reviews which (surprise, surprise!) are all heavily positive. For them, as of now, it's a 5-star average out of 995 Me First Living Turmeric Curcumin reviews.
What I do, however, appreciate is that they do third-party testing for their supplements. And that's something that is a great indication that they are actually after quality. Which, frankly, is not a common theme among Turmeric Curcumin ones at all [R, R].
Additionally, the supplement is also said to be Non-GMO, created from organic sources, and Vegan-friendly among few other things. But is it truly worth it at all?
There Are Some Solid Core Ingredients In This Me First Living Product
As we discussed in the previous section, on one hand, it's definitely not one of those supplements that only add a splash of Curcuminoids. Whereas on the other hand, saying that this is one of the only turmeric products to contain 1000 mg of 95% Curcuminoids is a bit over the top, the way I see it.

The thing is, these kinds of supplements are not actually that rare as they are implying they are. There are a great number of such examples including Stop Aging Now Curcumin2K (review), Youtheory Turmeric (review), and Qunol Liquid Turmeric (review).
Furthermore, it's not like 1000 mg of 95% Curcuminoids is the pinnacle of quality or efficiency either. No, that's not even close when compared to patented Curcumin formulations like Novasol, CurcuWin, or Longvida. Hence, it's likely just an expression to get more sales [R, R, R, R, R, R, R].
So, yes, per serving (two capsules) the Me First Living Turmeric Curcumin offers 1000 milligrams of 95% Curcuminoids coupled with 10 milligrams of Black Pepper Fruit extract by BioPerine.
The way I see it, I believe this configuration is exactly the kind of minimum approach that's necessary for a chance of a full range of gains. And thus, it can bring such improvements as increased antioxidant capacity, anti-inflammation for joint pain, heart health, improved brain function, reduced risk of brain-related diseases, diminished risk of heart disease, as well as provide help in battling Arthritis, fighting off depression, delaying aging and chronic diseases [R, R, R, R, R, R, R, R].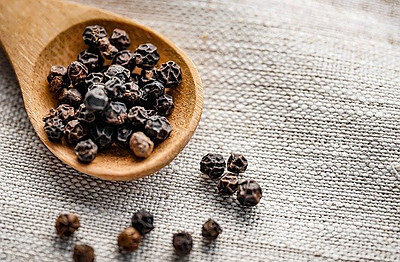 Or, in other words, all of the claimed benefits that they propose I feel are possible with this.
To this end, I think it has to be added that those 10 milligrams of BioPerine play a major role in that. It's truly as they claim on the product page; the presence of it improves Curcuminoid absorption by 2000%. Which overall, accumulates for a major, major difference in overall gains [R, R, R, R, R, R].
Frankly, it's really not worth taking a Turmeric Curcumin supplement if it doesn't have that or if it isn't primarily focused on the patented Curcumin formulations like those touched upon before.
All in all, I think it has to be concluded that the choice of beneficial ingredients for this Turmeric Curcumin of Me First Living is definitely a decent one.
A Very Fine Choice Of Additives; Quality & Not Too Many
Additives, also known as the other ingredients, come in all kinds of shapes and forms. These typically are the ingredients added to make easy-to-consume supplementation forms possible. But they can also be used to add certain taste, color, or ensure a specific dissolution mechanism among other things.
One of the most controversial aspects about them though is the fact that not all of them are healthy or even harmless to consume, especially in the long-term. And so, appropriate care to choose those must be taken.
With that in mind, Me First Living Turmeric Curcumin is of no concern. It uses two. Hypromellose Capsule and Leucine. Both of which are typically associated with truly high-quality supplements. But, generally speaking, for sure, Turmeric supplements are among the less plagued categories when it comes to bad additives.
Hypromellose is a type of Cellulose that despite some people's attempts at convincing others that it's harmful is nothing of that sort. Quite the opposite actually. Proper research suggests it to be actually a slightly beneficial additive. Meaning, not only does it help make capsules possible but also it inherently offers some mild gains as well [R, R, R, R].
Whereas Leucine is a branched-chain amino acid, an irreplaceable amino acid. And as such, it's something that can't be produced by our bodies but is essential to good health. Furthermore, additional reasonable amounts of it offer benefits like improved energy and protein production, as well as a bunch of others [R, R, R, R, R, R, R, R, R, R, R, R].
So, as mentioned, as far as the supplement of this review goes, it does quite well in this aspect. Which is always a good thing.
The Really Positive Customer Reviews I Kind Of Expected
Judging by everything, the Me First Living Turmeric Curcumin should be an extremely viable supplement. But is that truly the case in reality? I mean, what do the customer reviews have to say about it?
But what we should definitely not be looking at are the Me First Living reviews found on the supplement's product page. Because I don't care how good a product is; it never gets all positive feedback. It just does not happen.
Hence, sure, they're useful for the manufacturer in getting better sales. And that's fine. But when it comes to the truth, that's a useless piece of information.
Which is exactly why I went out hunting for every bit of customer feedback out there by third-party sellers and retailers. Here's what I found.
In total, I managed to find 1,837 Me First Living Turmeric Curcumin reviews. A huge majority of them or 1,715 were of people to the very least a little bit happy about their purchase. Whereas only 122 I managed to find that wasn't that thrilled with the product, the reasons for which were typically two.
First, there was this typical "it had no impact on me" by the vast majority of the negatives. Second, others reported side effects which mostly came in the form of stomach upset. And then, there was one that was genuinely repelled by hair in the supplement. Another one had what the person believed was a previously opened bottle. And then, there was one that even went as far as saying that what was in the capsules was definitely not Turmeric.
But then, if we look at the positive feedback. It's kind of the opposite story entirely. I mean, there is just a ton of overwhelmingly enthusiastic reviews of people that this Me First Living product has helped. I mean, that's kind of what we expect given that it has a global success rate of 93.4%. But still.
By the way, that's a really high success rate for a Turmeric Curcumin supplement.
It Is Definitely Not The Cheapest Quality Turmeric Curcumin Supplement
When I was researching the Me First Living Turmeric Curcumin reviews, I managed to come across a few that were really cussing the price of this. But is the price actually bad for what it provides?
So, per container, this typically costs $26.95. One such container holds 30 servings. Which means that it is roughly $0.90 per serving. Which is also the same price for every 1000 milligrams of 95% Curcuminoids. But how does that actually compare to its rivals?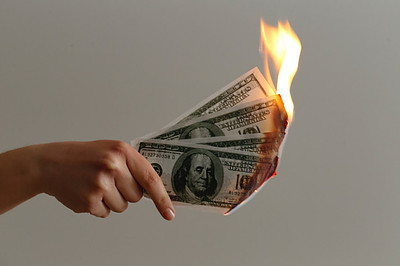 Well, not very well. Here are a few examples to illustrate.
Nutrigold Turmeric Curcumin Gold (review) is a very similar supplement in what it provides. Per container, it typically costs $18.38. That's a bottle of 60 capsules, every two capsules get us to 1000 milligrams of 95% Curcuminoids. Hence, that's 61.3 cents.
In other words, that's like two-thirds of the entire price, namely, that's considerably less than what Me First Living costs. But not only that. I'm certain Nutrigold is just a higher echelon of quality given all of its third-party certifications. Which include Non-GMO-certified, Vegan-certified, Kosher-certified, and third-party tested for purity and potency.
Of all those, the Turmeric Curcumin of Me First Living only has the very last one. Which is great. But not as great as with Nutrigold.
But then, if we look at the patented formulations, there are options like NutriCology CurcuWIN (review). This one typically costs $19.95 per bottle which holds 30 servings of 500 milligrams CurcuWIN. But while it may be half per serving of Me First Living, it has been concluded in research that this patented formulation is 136 times more powerful than simple 95% Curcuminoids [R].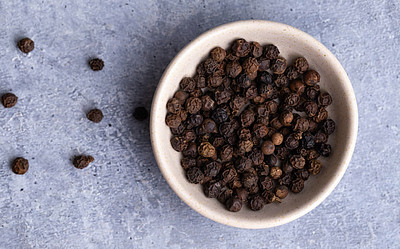 Now, with the addition of Black Pepper, supplements like the product of this review get a 20-fold increase in their efficiency. I know it's probably very confusing to a lot of you. But Turmeric Curcumin is all about bioavailability which is basically simply how helpful it can be.
With the Me First Living, we have 1000 milligrams of 95% Curcuminoids that get augmented by Black Pepper 20-fold. With NutriCology CurcuWIN, we have 500 milligrams known to be ranked at 136 times better than simple 95% Curcuminoids. Hence, at these dosages, CurcuWIN is about 3.4 times powerful for a price of 66.5 cents per serving.
Or, in other words, Nutricology is not only 74% of the Me First Living Curcumin's price, it's also 3.4 times more effective.
So, is the supplement of this review well-priced? I wouldn't say so. I mean, sure, there are even more expensive specimens that also offer less quality out there. But then, there are also others that subscribe not only to more quality than this, but also come way cheaper. Hence, I wouldn't say that the Me First Living is a hot deal.
Ranking | Where Does This Turmeric Curcumin Rank (In 2022)?
This Turmeric Thing Of The Me First Living I Would Shortlist
I think it's fair to say that from a pure ingredient perspective, the Me First Living Turmeric Curcumin is really hard to fault.
At its core, it has got a very decent baseline of Turmeric Curcumin augmented with Black Pepper. It is a thing third-party tested for purity, as well as it is said to be Non-GMO, Organic, and Vegan. On top of that, it also uses only quality additives. And a pretty fine success rate when it comes to customer reviews if you ask me.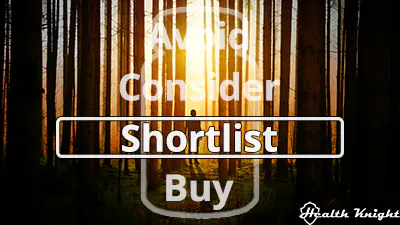 It gets a little un-optimal when it comes to the price though. I mean, generally speaking, it's fine. It feels like a good amount of quality for the price. Still, there are significantly more both affordable and capable Turmeric Curcumin options.
Hence, (out of avoid it, consider it, shortlist it, buy it) I believe the Me First Living Turmeric Curcumin is an option fine to shortlist.
If you're interested in the same core ingredients just with more quality and less expensive, do check out the Nutrigold Turmeric Curcumin Gold (full review). Whereas if you are after the best thing there is, I believe NutriCology CurcuWIN (full review) is what you have been looking for.
Other than that, I hope this Me First Living Turmeric Curcumin review helped you find the information you were looking for. Did you like this one? Would you prefer the cheaper and more effective versions of the spice? Or will you try this still? Let me know below. Also, feel free to leave your own personal review of this below. I'd love to hear from you.