|  Marketing  |  Ingredients  |  Additives  |  Reviews  |  Pricing  |  Overall  |
In this Qunol Turmeric review, we will research the supplement and everything that's related to it. All of this in efforts to seek the truth about it.
And so, within that framework, we will bust through all their promotional materials and claims. We will then turn to inspect every single beneficial ingredient and how they work together (or don't). Then it will be time for what most reviews ignore, namely, additives. Finally, we'll look at customer reviews and global success rates for the most accurate idea of how well this supplement is performing in real life. And we'll also have a section for discussing pricing.
This Qunol Turmeric Review To Dissect All Of The Claims & Promises
Qunol Turmeric kind of goes by many names. This particular one is like the simplest, plain, shortest way of referring to the supplement. Officially it goes by the name of Qunol Turmeric Ultra High Absorption. Whereas the label of the supplement suggests an even lengthier version than that; namely, Qunol Extra Strength Turmeric Curcumin Complex Ultra High Absorption. But whatever we or anyone else choose to use, it's still the same thing.
According to the manufacturer, Qunol's Extra Strength Turmeric Curcumin complex "has water dispersion technology which delivers ultra-high absorption." This they continue by emphasizing that this is very "unlike regular turmeric, which is not soluble and has very poor absorption." So, a massively awesome Turmeric Curcumin supplement, right [R]?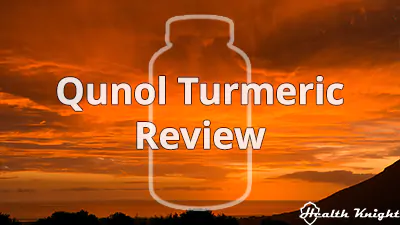 Overall, the product page reminds me heavily of what they have for their Liquid Turmeric (review), at least structurally.
Whereas when it comes to marketing, it reminds me of supplements like the Vimerson Health Turmeric Curcumin (review) or Stop Aging Now Curcumin2K (review).
Meaning, not only does it take advantage of a customer review section, but also it encourages with discounts if we subscribe and even more discounts if we buy three or more right off the bat.
Other than that, there's even a video of a doctor recommending the Qunol Turmeric to help people decide in favor of it.
The general claims they make for it have to do with anti-inflammatory benefits and improved joint comfort. So, quite typical and in every sense highly generic Turmeric Curcumin claims. I mean, these are like the most basic.
Apart from that, they also go for a ton of different free-of claims. The Qunol Curcumin is said to be completely free of milk, eggs, fish, shellfish, tree nuts, peanuts, soy, soybeans, and wheat.
So, it sounds good but is this Qunol truly a buy-able supplement?
To Review Ingredients, The Core Unique But Untested For Capability
Much like Me First Living Turmeric Curcumin (review) or Youtheory Turmeric Extra Strength (review), also the Qunol Curcumin offers 1000 milligrams of Turmeric Curcumin. The crucial difference is, however, that it does so in a completely different configuration.
So, per serving (two softgels), the supplement of this review offers 1000 milligrams of bio-enhanced Turmeric Complex containing 18-22% Curcuminoids. Which is the only and main ingredient that this Curcumin supplement has.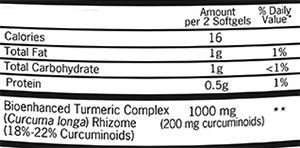 But Curcuminoid amounts aren't everything. It's more about how available they are made for our bodies (bioavailable). And with Qunol Turmeric that's kind of hard to tell, to say the least [R, R, R, R, R, R, R].
On one hand, it's primarily about a Curcumin formulation that reminds me of the Meriva approach. A formulation that is typically more than twice as effective as the same amounts of Turmeric standardized to 95% Curcuminoids plus Black Pepper extract [R, R].
But on the other hand, it seems like somewhat of a copy-cat of some kind the actual absorbability of which has not been tested at all.
So, for all we know, there is no way of accurately telling whether or not this is actually better and will it deliver that ultra-high absorption as promised. Because there is no legit evidence for that. I mean, with every other patented formulation, we typically have that but not here. It's all their self-proclaimed stuff here.
The way I see it, there is no way of truly knowing whether that formulation is that ultra-absorbent thing they claim it to be. I mean, if it's that great, why don't they do a proper study on it and actually prove their point as it has been done with Curcumin formulations like Novasol, CurcuWIN, Longvida, and others [R, R, R, R, R, R, R]?
Personally, I don't see why we should ever prefer this Qunol's patented thing over the other, more-tested, proven-capable options.
I mean, just because there is a person with a degree in medicine recommending this, that doesn't inherently mean that this is a good product. I mean, think about it. That would make almost any supplement on the market great because they all are typically more or less developed by such people. But there is so much bad stuff out there.
Additives Seem To Be A Necessary Aspect For The Curcumin Formulation
From the looks of it, the Qunol Turmeric's Curcumin formulation asks for quite a few additives to be involved. Are they like High-Fructose Corn Syrup and Artificial Colors that everyone should be avoiding like the plague [R, R, R, R, R, R, R, R, R, R, R, R, R, R, R, R, R, R, R, R, R]?
The list is a long one. But generally, there are no great red-flags. Medium Chain Triglycerides (palm oil). Gamma Cyclodextrin. Gelatin. Glycerin. Oleoresin Tumeric. Sunflower Lecithin. Yellow Beeswax. Purified Water. Turmeric dispersion in Sunflower Oil. And Silicon Dioxide.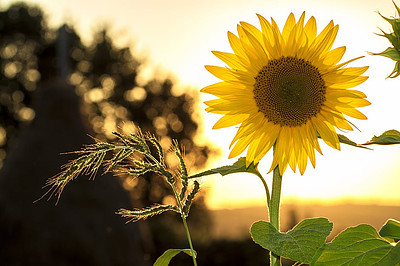 Medium Chain Triglycerides, also known as MCT, are amazingly beneficial stuff. I mean, consequently, there are a lot of supplements that take advantage of that. Gelatin is another such thing. Glycerin is something harmless. Whereas Oleoresin Turmeric and Turmeric dispersion in Sunflower Oil are something bound to be beneficial [R, R, R, R, R, R, R, R, R, R, R, R].
As for Sunflower Lecithin, it's generally that as well, though there are also potential negatives associated with it. Yellow Beeswax is harmless at worst. Purified Water is purified water. And Silicon Dioxide is another harmless one. Whereas Gamma Cyclodextrin is something I see only for the second time in supplements [R, R, R, R, R, R, R, R, R, R, R]
As far as I can tell, it's a properly safe additive in supplements and we should never compromise on our choices when seeing it on the label. Truth is, this is kind of the core reason behind why this thing may have improved absorption. But how it compares to the classic Curcuminoids with Black Pepper or any other Curcumin formulations is still a massive mystery [R, R, R, R, R, R, R].
I Did Not Expect Positivity In Customer Reviews To Be So Busted
Switching now to exploring customer reviews and global success rates, the product page is exactly what we've seen with so many supplements before. Bio Swartz Turmeric Curcumin (review) and Me First Living Turmeric Curcumin (review) are great examples of likely edited on-page review sections which make the feedback there absolutely useless if it's all about finding the truth.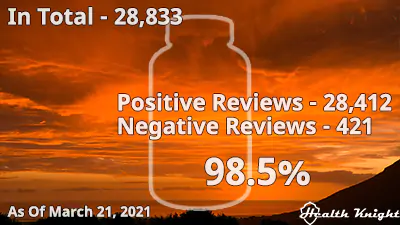 And Qunol Turmeric seems to be of that same breed. At least so I thought initially.
The reviews section on its product page lists a total of 7,555 ratings for the product. Of these, only 48 are negative. Which consequently means there are 7,507 that are positive. And hence, the negative versus positive is quite busted.
The global success rate according to the Qunol Turmeric reviews on its product page is 99.4%. Or in other words, the highest I've ever seen for any Turmeric Curcumin supplement.
But, as mentioned, that is usually quite adjusted to fit the manufacturer's marketing needs better. So, it's a must to look to sources that are not fully controlled by manufacturers. Hence, looking at all the other sellers and retailers for this supplement.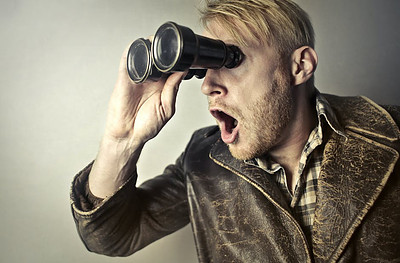 And what I found… I did not expect at all.
Out of the total of 21,278 Qunol Turmeric reviews that I managed to find, 20,905 were positive which leaves us at only 373 negative ones.
And thus, it's not like there aren't bad reviews that usually express the dissatisfaction of this thing not working. It's just that there are so overwhelmingly many that indicate that it has helped them. A global success rate of 98.2%.
Which is kind of beyond busted. It does suggest that Qunol doesn't actually edit their product page feedback to appear better.
They kind of just don't need to. And thus, if we were to take all of that into account (because on-page is consistent with what we found by other sellers and retailers), it's a total of 28,833. And that's with 28,412 positives and 421 negatives. Hence, 98.5% global success rate.
In Terms Of Pricing, This Qunol Turmeric Is Very Hard To Compare
From the Qunol Turmeric review research, I didn't really come across people complaining about the price. I mean, there were a bunch of things people were complaining about. But the price wasn't really one of them. Would that suggest that it's a bargain?
Per container, this one typically holds 120 softgels. Two softgels per serving mean that it will last for two months. And it prices typically at $29.99 with the option to save 10% if we subscribe. So, the math with this is rather straightforward. Meaning, it's 50.0 cents per serving of those patented 1000 milligrams.
But that's a very superficial idea of cost and value. Because with Turmeric Curcumin supplements, it's important to also take into account the capability of one or the other formulation. Because those differ massively. And if don't do that, we can then really screw ourselves by thinking that something is good for the price when it actually isn't.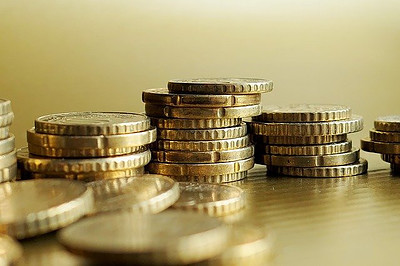 To that end, the main problem is that we have no idea how this patented thing in the Qunol Turmeric ranks against the typical 95% Curcuminoids supplement. Hence, it's really hard (basically impossible) to get a good estimate. All we kind of can do is throw it against other recommended servings. Which is at least something.
So, to compare it to something like the Nutrigold Turmeric Curcumin Gold (review), I guess it looks okay. The Nutrigold option costs $18.38 per container or 61.3 cents per every 1000 milligrams of 95% Curcuminoids. In other words, yes, it's more expensive but it also offers a ton more quality.
I mean, not only does it offer third-party testing on purity, but also it brings a third-party certification for Non-GMO, Vegan, and Kosher. Whereas for Qunol, it doesn't even promise to be Non-GMO (which it, hence, probably is) but third-party testing for purity is something completely alien to it.
And then, try comparing it with a capable patented Curcumin formulation known as CurcuWIN in the NutriCology CurcuWIN (review). Not only does it have third-party testing and Non-GMO claim over Qunol, but it also uses a formulation known to be 136 times more capable than simple 95% Curcuminoids. And I would bet it's probably more capable than that Qunol's patented wonder as well [R].
So, while it's 66.5 cents per serving instead of 50.0 cents, I would absolutely prefer NutriCology every day of the week. I would also prefer the Nutrigold between it and the Qunol, too. But apart all that, I think, generally speaking, the price is rather okay, rather average for the supplement of this review.
Personally, I Would Not Buy This But I Think It Is Fine To Consider It
I think overall this Qunol Curcumin thing is a rather interesting supplement. I mean, I like the fact that it doesn't just go mainstream and actually tries to be unique in how it does its Turmeric. And then, the success rate is absolutely bonkers. That said, there are, however, a bit too few aspects it falls short on.
First, yes, it uses its own approach to Turmeric Curcumin. And while I emphasized it before, I think it bears to emphasize again. If it's really that great and ultra-absorbant, why do they not do a study on it to compare how good it actually is?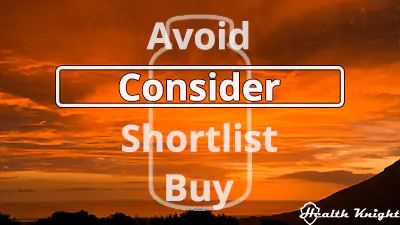 Second, I'm not really sure about the additives. I mean, they seem somewhat fine. However, since they don't claim that their supplement is Non-GMO, it's likely that it holds a few GMO ingredients. Which I believe is not optimal.
Third, given that there are known large suppliers which actually add lead to their Turmeric crops to improve output, I think it is absolutely mandatory that these supplements get third-party tested for purity. Otherwise, it may just unexpectedly backfire on our health. And, needless to say, we don't want that risk.
Hence, (out of avoid it, consider it, shortlist it, buy it) I would reckon we can consider the Qunol Turmeric. Yes, it's unique and, yes, it seems helpful but there are just a few too many concerns.
On that note, I've done the research, and there is something I'm a huge believer in when it comes to this category of supplements. Both in terms of ingredients and price for value. Here's my full review of it.
Above all, I hope this Qunol Turmeric review helped you find the information you were looking for. What do you make of the beyond busted success rate? Is that something because of which you would pick this one up? Let me know below. Also, feel free to leave your own personal review of this below. I'd love to hear from you.