|  Marketing  |  Ingredients  |  Side Effects  |  Reviews  |  Pricing  |  Pros & Cons  |  Ranking  |  Overall  |
According to the Bio Schwartz Turmeric Curcumin reviews by customers, it feels like a very great supplement.
Very many people were thrilled that it made their pain go away, even when medications and other fancy interventions did nothing for them. Many called it a blessing or a wonder pill. Furthermore, quite a few people mentioned that they haven't been able to find as much success with other similar products.
Hence, in this Bio Schwartz Turmeric Curcumin review, we'll go through all that the supplement contains with the goal of helping you make the most informed decision.
Hence, the idea is to be no extension of the manufacturer's marketing or other BS. This is all going to be about what I feel is the truth, the whole truth, and nothing but the truth. And we'll do that in assessing for marketing, ingredients, side effects (additives), customer feedback, and pricing. We'll do it the truth-seeking way.
Marketing | Healthy Inflammatory Response Is What They Lead With
According to the manufacturer, the Bio Schwartz Turmeric Curcumin includes "turmeric extract which is standardized to contain 95% curcuminoids, the most potent compound in turmeric root with powerful antioxidant properties to maximize results." So, it sounds nice enough [R].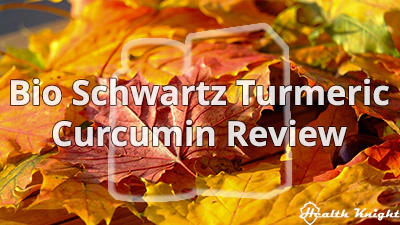 The product page reminds me of something like the Leefy Organics Prana (review) or NutriCology CurcuWIN (review). Meaning, it is an extremely concise one. That said, there is still an emphasis on both marketing tactics and benefits but it's very brief in every other way.
For marketing tactics, it has an extremely positive customer review section. It's so positive that it's borderline unnatural.
We also have a subscribe-and-save deal which gets us a 10% discount. Furthermore, they also offer free shipping on all orders and a semi-conditional money-back guarantee (plus, the customer pays return shipping). So, tempting enough.
Then, to add more to the temptation, Bio Schwartz Turmeric Curcumin also promises a number of benefits. It leads to stimulating a healthy inflammatory response. It also adds muscle health maintenance and fostering of joint health through improved flexibility and mobility.
Other than that, there are additionally many free-of claims. It's said to be Gluten-Free, Non-GMO, Soy-Free, Chemical-Additives-Free (something I see for the first time with supplements), Color-Free, Milk-Free, Egg-Free, Sweetener-Free, Shellfish-Free, Sugar-Free, and more.
So, I guess, all in all, it sounds pretty great. But is it worth the investment?
Ingredients | I Would Prefer Beneficial Stuff To Be More Powerful
There are many ways how a Turmeric Curcumin supplement can be done. It can be done by Turmeric being just one of the core ingredients just like in the Organixx Turmeric 3D (review). It can also be done in a way of choosing a patented Curcumin formulation like in the Kyolic Curcumin (review). Or it can be done by way of 95% Curcuminoids as in Kirkland Turmeric (review). And this Bio Schwartz is doing it in the way of 95% Curcuminoids. I mean, kind of.

So, per serving (three capsules), the supplement of this review offers 1350 milligrams of Turmeric (Curcuma longa) root, 150 milligrams of Turmeric Extract standardized to 95% Curcuminoids, and 10 milligrams of Black Pepper Extract (Bioperine).
Here's what it all means.
First, when we think about a 95% Curcuminoids supplement, we typically refer to something that offers primarily just that. Because the more Curcuminoids in this kind of formulation, the better; the more benefits and everything. But Bio Schwartz doesn't really do it that way [R, R, R, R, R, R, R, R]
I mean, yes, there are 95% Curcuminoids here but it's still primarily raw Turmeric (that 1350 milligram part). And raw Turmeric only holds about 3% Curcuminoids. Hence, with that in mind, there are only 40.5 milligrams in that. I mean, sure, there are other beneficial compounds there but still, the emphasis should be on Curcuminoids [R, R, R, R, R, R, R, R].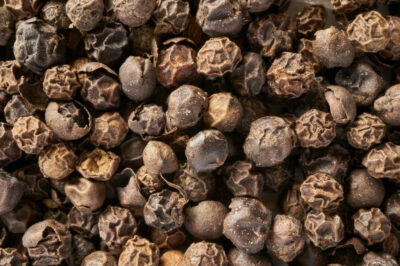 And so, the reality is that with the Bio Schwartz Turmeric Curcumin, we only get about 190 milligrams of Curcuminoids. And that's a very stringent amount. I mean, for a good chance at the full range of benefits, we would need at least 1000 milligrams of 95% Curcuminoids. Namely, here we have 5 times less than that [R, R, R, R, R, R, R, R].
Second, all such 95% Curcuminoids come with added Black Pepper. That's because the substance improves Curcuminoid absorption by 2000% [R, R, R, R, R].
And in the Bio Schwartz Curcumin, thank God, we do have that. Plus, it comes in the patented form known as Bioperine which is even better. Still, that doesn't exactly remedy the 5-fold lack in terms of Curcuminoids.
But, third, the supplement of this review does have another positive to its name. It embraces third-party testing on end products. And that's always good since it helps to guarantee not only potency and purity of a product, but also safety. In other words, that's the best kind of approach when it comes to ensuring quality.
Side Effects | It's Quality Choices, There Should Be No Concerns
Side effects typically are a product of additives. Whereas additives are the ingredients used for the making of the supplement. The tricky part about them, however, is that they are not always beneficial or even healthy.
For example, there are supplements like the Qunol Liquid Turmeric (review) that use Potassium Sorbate. But the substance has been shown in studies to cause allergic reactions, bring nutrient deficiencies, and even damage the DNA while also potentially promoting cancer [R, R, R, R, R, R, R, R].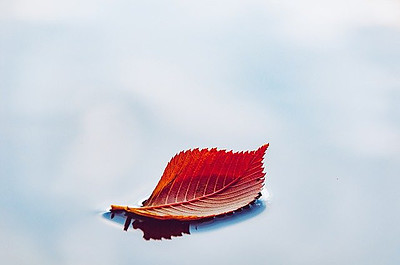 And there are other examples like that. The question is, however, how good is the Bio Schwartz Turmeric Curcumin with additives and thus, side effects?
It's pretty great actually. The way I see it, it's rather commendable and praiseworthy that they've managed to boil it down to just one additive. And to make matters even more positive, it's a patented one.
So, the supplement of this review takes advantage of a Vegetable Capsule known as Plantcaps.
Plantcaps capsules are vegetarian and made from pullulan (naturally fermented from tapioca) for a more extensive and distinctive appeal to the booming and discerning healthy lifestyle market worldwide. They are considered Organic, Starch-Free, Gluten-Free, Preservative-Free while also being certified by Vegan, Halal, Non-GMO, Vegetarian, and Kosher. They make for a really incredible alternative to the Gelatin capsules [R].
Overall, they seem really solid, and as far as I can tell, these should be completely harmless in nature. Thus, amazing for any supplement. Including the Bio Schwartz Turmeric Curcumin.
Reviews | The Product's Busted Per Bio Schwartz Reviews
Customer reviews are always an interesting bit to look at. They can often be extremely confusing or even detrimental if we choose to blindly trust them. Because one of the most important things to understand is that they focus only on short-term benefits or feel. Which has time and time again shown unreliable.
For example, we have something like the Angry Supplements Ultra Pure Turmeric (review) which is almost entirely raw Turmeric with Black Pepper. And still, it gets success rates as high as 97.9%. And there are even worse examples with outright harmful additives that nonetheless get great success rates, like Centrum Silver Men (review).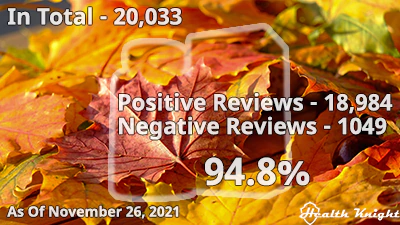 So, clearly, we should use our better judgment as well. And that's especially true when it comes to the customer feedback available on the manufacturer's page. I mean, the manufacturer's page holds a total of 111 Bio Schwartz Turmeric Curcumin reviews. And only three of them are negative.
Which too often has been proven to be too good to be true. Because even the best products get negative comments. I mean, that's something that becomes very evident when looking at customer ratings at third-party sites.
To that end, I did some research. In total, I managed to find 20,033 Bio Schwartz Turmeric Curcumin reviews. Of these, 18,984 were positive pieces of feedback (three-star, four-star, five-star), and 1,049 were negative (one-star, two-star). Hence, the actual global success rate is 94.8%.
Which is a very good success rate. But it doesn't remedy the lacking aspects in terms of the beneficial ingredients. And I think the negative reviews do illustrate that very nicely.
I mean, not only did many people not experience any benefits, but also quite a few actually encountered various side effects like nausea, diarrhea, insomnia. Others were really unhappy with the misleading marketing. Whereas some were very certain that the product sold on Amazon is not the real thing but a fake. Others more were concerned with it being contaminated.
And then, the customer review section also provided an explanation as to why there are so many five-star reviews for the Bio Schwartz Turmeric Curcumin.
It turns out that they had a promotion where if a person leaves a five-star review on Amazon, that person gets an extra container of the supplement completely free of charge. How's that for marketing? Clever, isn't it?
Pricing | This Turmeric Curcumin Just Sucks So, So Much
While researching the Bio Schwartz Turmeric Curcumin reviews left by customers, I did encounter a few that suggested that this product is actually terrible value for the money. But does that objectively hold up if we look at the numbers?
So, per container (90 capsules), the supplement of this review costs typically $17.09 for a supply of 30 days. That's about $0.57 per serving or for every 1350 milligrams of raw Turmeric and 150 milligrams of 95% Curcuminoids. Or to put it in more comparable metrics, that's a price of $3.80 for every 1000 milligrams of 95% Curcuminoids.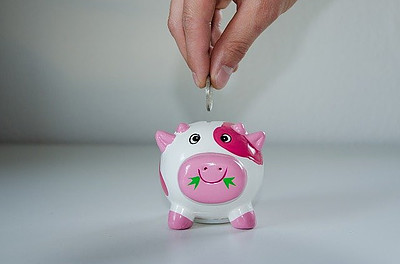 And let me just tell you that it sounds a lot. And it most definitely is.
I mean, to compare it to something like the Me First Living Turmeric Curcumin (review), it's completely retarded. Me First Living offers a Turmeric supplement that is typically priced for 90.0 cents for every 1000 milligrams of 95% Curcuminoids. That's roughly 24% of what Bio Schwartz costs.
Plus, Me First Living is way better. It also offers third-party testing and Black Pepper to improve potency. It also has got great additives and global success rates. It's just outright better.
Here's another really great supplement to compare the Bio Schwartz Curcumin one with. The Nutrigold Turmeric Curcumin Gold (review).
Nutrigold costs on average 61.3 cents or barely over 15% of what Bio Schwartz costs. Furthermore, the former offers third-party testing and a plethora of third-party certifications like Kosher-certified, Vegan-certified, and Non-GMO-verified. It's almost unbelievable. I mean, it's an absolutely insane difference.
But there are similar and even better value-for-price supplements out there. These are just a few very illustrative examples.
Pros & Cons | Positives Don't Make Up For The Huge Flaws
Pros
Cons
✓ The Bio Schwartz Turmeric offers some raw Turmeric, Curcuminoids, and patented Black Pepper extract.

✘

The pricing on this is absolutely ridiculous. This is not appropriate at all for a Turmeric Curcumin supplement.
✓ The supplement uses Black Pepper to improve absorption of Curcuminoids, thus enhancing benefits.

✘

Per serving, there are very few Curcuminoids. Hence, any benefits will likely be limited at best.
✓ The Turmeric Curcumin of Bio Schwartz gets third-party tested for purity and potency.

✘

The success rates are rigged by skillful marketing.
✓ There are no GMO, Gluten, Soy ingredients. It has great additives.
Ranking | Where Does This Turmeric Curcumin Rank (In 2022)?
Overall | I Do Not Believe In This Supplement At All
From a pure marketing side of things, the Bio Schwartz Turmeric Curcumin looks like a really fine Turmeric Curcumin supplement. It's just the fact that the reality is not like that at all.
I mean, for positives, yes, we've got good additives, great success rates, and third-party testing. But the negatives absolutely murder these.
First, there are just not enough Curcuminoids for a proper chance at the full range of benefits. Second, the success rates are rigged by clever marketing. Third, the price for the supplement is just absolutely nuts. It's just way beyond reasonable.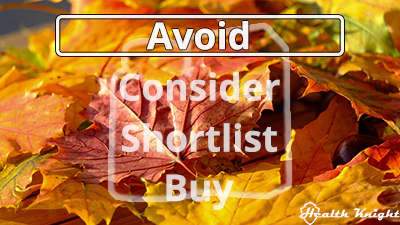 With this, the way I see it, we're not getting our money's worth at all. The only good thing is that it doesn't use any inherently bad or harmful ingredients (at least so it seems). But even that's not enough, in my opinion, to salvage anything.
And so, (out of avoid it, consider it, shortlist it, buy it) I think we should avoid the Bio Schwartz Curcumin. It's just not worth at all.
To that end, if you're interested in something truly valuable and something that can deliver on all those Turmeric-associated gains, I would recommend looking into the one I'm currently using. Here's my full review of it.
Other than that, I hope this Bio Schwartz Turmeric Curcumin review helped you find the information you were looking for. How did you first learn about this one? By any chance, have you also encountered what you believed were fakes of the product? Would you buy it if it was one-third the price? Let me know your thoughts below. And do feel free to leave your own personal reviews on the product as well.
Health Knight Rating: 3.0/10