|  Marketing  |  Ingredients  |  Additives  |  Reviews  |  Pricing  |  Ranking  |  Overall  |
According to the Kyolic Curcumin reviews, this is an exceptional Turmeric Curcumin supplement. Many have really found success with this product. I mean, some say that it cured their back pain when other supplements couldn't. Others emphasize the anti-inflammation properties and the relief that their joints have been having. Others simply pointed to their improved well-being. Hence, in this Kyolic Curcumin review, we'll put all of that to the test.
We'll be checking claims and promotional materials. Then, we'll assess ingredients, research additives, investigate customer reviews, and math out pricing.
This Kyolic Curcumin Review To Provide As Much Information As Possible
According to the manufacturer, the Kyolic Curcumin "contains 300 mg of AGE and 1000 mg of Meriva® Turmeric Complex per serving, which is a proprietary blend of curcumin and phosphatidylcholine, for a healthy inflammation response." Per their words, "this proprietary and patented Meriva blend allows for superior absorption and bioavailability compared to other unformulated curcumin extracts." Thus, quite promising [R].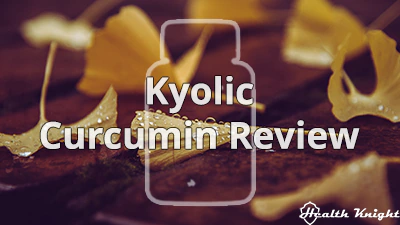 The product page is a very brief one. It reminds me of those by Prana Leefy Organics (review) and Qunol Turmeric (review).
It holds some very general Turmeric information. It points to the fact that Kyolic AGE is a superb, odorless, many times reviewed garlic extract. It holds no customer reviews despite there being a devoted section for that. And there are no hard other marketing tactics involved.
As for the benefits, the Kyolic Curcumin primarily promises a healthy inflammation response. Then, it also adds the notion of improved joint and heart health, as well as it mentions there being other gains.
As for the free-of claims, we get Gluten-Free, Sugar-Free, Non-GMO, Soy-Free, Dairy-Free, Yeast-Free, Sodium-Free, Artificial-Color-Free, and Artificial-Flavor-Free. Hence, we're getting all of the most important ones; plus a few extra.
So, as far as promotional materials, the Kyolic Turmeric looks solid and good. But is it a really great one?
In Terms Of Ingredients, There Are Just Two But Powerful, Alright
To Turmeric Curcumin supplements, a ton of different possible approaches exist. Some go with the standard Curcuminoid plus BioPerine option like the Me First Living Turmeric Curcumin (review). Others prefer to do it in their own unique way like the Organixx Turmeric 3D (review). Whereas others more approach it with a patented Curcumin formulation like the NutriCology CurcuWIN (review). Kyolic Turmeric picks the last one as its path.
So, per serving (two capsules), the supplement of this review contains 1000 milligrams of Meriva Turmeric Complex coupled with 300 milligrams of Aged Garlic Extract Powder. So, what is that?
Meriva is a patented Curcumin formulation powered by the phytosome technology and known to be considerably more powerful than the classic Curcuminoids plus Black Pepper approach. In studies, it has shown a 48-fold increase over simple 95% Curcuminoids [R, R].
Granted, that's really close to formulations like the Longvida or CurcuWIN which improve the absorption 100-fold or 136-fold, respectively. But that's still a very capable formulation. Furthermore, the fact that even capable options exist doesn't take one bit away from that [R, R, R].
And so, to that end, at 1000 milligrams, the Meriva has every reason to bring all the Turmeric-Curcumin-associated benefits to our health. They can slow down aging, ease depression, help fight obesity, improve detoxification, heal pain, promote joint health, help battle diabetes, reduce heart disease and cholesterol levels, protect against metal toxicity, and have other great gains [R, R, R, R, R, R, R, R].
And then, we've got the Kyolic's own patented Aged Garlic Extract. This one can improve immune function, lower cholesterol levels, fight off inflammation, reduce blood pressure, help combat sickness, protect against Alzheimer's and Dementia, lessen blood clotting, provide a plethora of antioxidants and other helpful compounds, and more [R, R, R, R, R].
Hence, it's a proper mixture of two very capable ingredients. And they are very likely to bring improved well-being with everything from anti-inflammation to immune function to heart health. To that end, Kyolic Curcumin is very promising from a raw beneficial ingredient perspective. Plus, as far as I can tell, the manufacturing quality should be top-notch as well [R].
The Supplement Also Has Good Additives
There are quite a few Turmeric Curcumin supplements out there that I don't like when it come to the additives. To name just a few, we've got Solgar Curcumin which uses Polysorbate 80, a substance inherently violent to health and well-being. Or we've also got something like the Qunol Liquid Turmeric (review) which uses Potassium Sorbate which is easily a suboptimal additive since DNA damage is just one of the potential outcomes [R, R, R, R, R, R, R, R, R, R].
So, what is the story with Kyolic Curcumin in this regard? Is it a fine Turmeric?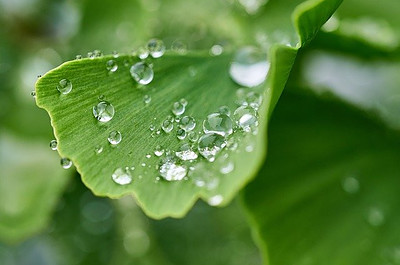 Yes, I would like to believe so. In this regard, it absolutely takes the quality approach. It uses Gelatin, Cellulose, Silica, and Magnesium Stearate (Vegetable Source).
Of these, Gelatin is a helpful one. At worst, it can cause bad breath. But it can amount to slight gains, too. Cellulose is what builds up most plants; consuming it is never unhealthy. Whereas Silica is another fully natural ingredient that hasn't been associated with any real health risks.
But Magnesium Stearate is kind of a completely different story.
No, don't get me wrong here. I don't mean that this is a harmful substance. No, not at all. However, most of the internet is trying to coin it that way. And with having spent upwards of 10 hours on this alone, I can say that this is just an unfortunate interpretation of the available research which then spread like wildfire [R, R, R, R, R].
The reality of things is that I have to agree with the minority of health professionals. There is nothing wrong with Magnesium Stearate. Furthermore, babies consume the culprit ingredient through mother's milk in amounts we never could with supplements [R, R, R, R, R].
The bottom line, the Turmeric Curcumin of Kyolic doesn't use any problematic ingredients.
Typically Turmeric Curcumin Reviews Are Not Nearly As Positive
I love looking at the customer feedback on any given supplement. It's typically such holds such diverse opinions, and sometimes it can really help to see a side of any given supplement that we wouldn't otherwise be able to see. Granted, all reviews have to be taken with a grain of salt since they typically are "how I feel in this very short period of time" type of reviews.
And those can often really get it wrong. Perfect examples of that have been (among many) also the Angry Supplements Ultra Pure Turmeric (review) and Kirkland Turmeric (review).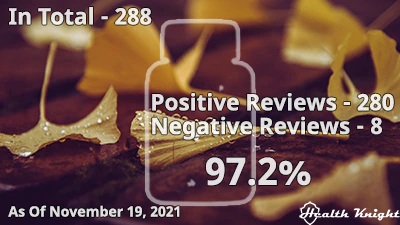 So, what's the story with this Kyolic Curcumin of this review?
Well, since it doesn't hold any feedback on the manufacturer's page, there was no way around it. I had to research for Kyolic Curcumin reviews. And I did just that. Everything Amazon to iHerb to Walgreens, and many other third-party sources.
In total, I managed to find 288 Kyolic Curcumin reviews. Of these, 280 were positive and just 8 were negative. Which kind of already has to mean that the success rate is absolutely busted. Or, to be more exact, it's 97.2%.
Now, if you ask me, that's some ridiculously high success rate. I mean, even the most quality Turmeric Curcumin supplements typically fall within the range of 90-95% success rate. But getting to a 97%, that's a lot.
Bear in mind, success rates aren't everything. However, it's awesome to see that sometimes also genuinely good supplements get a high level of love. That said, not everyone has been positives, and so, I also looked at what the negatives had to say.
The only negative feedback was that it just didn't work. I mean, I did find a Kyolic Curcumin review that stated that it smelled bad and the capsules were too big. But apart from that, it was all about the product for one reason or another not delivering on any benefits.
Which is clearly the absolute minority as far as the entire product feedback goes.
To Review Pricing, I Genuinely Did Not See That One Coming
None of the Kyolic Curcumin reviews that I've encountered pointed to the fact that this is an expensive supplement. Hence, one might be led into thinking that maybe this one isn't. But is that really the case here? Is the value they are proving accurate or reasonable for the price they are asking?
So, we've got containers of 50, 100, and 150 capsules. They typically come for $26.09, $45.22, or $61.12, respectively. So, on average, that's about $0.45 for every serving (two capsules) of the supplement. This means that the supplement of this review costs 45.2 cents per every 1000 milligrams of Meriva Curcumin formulation.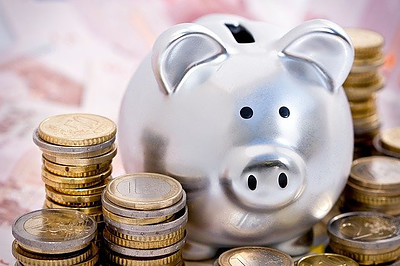 Now, the question. How does that compare?
It's really interesting when we compare it to the PureNature Turmeric Curcumin (review). The difference between the two is simply ridiculous.
To illustrate, the PureNature option costs typically $2.93 for every 1000 milligrams of 95% Curcuminoids. In other words, that's almost 6.5 times more than what the Kyolic Turmeric costs while also being 2.4 times less potent (Meriva is 2.4 times more capable than the classic 95% Curcuminoids with Black Pepper).
Granted, Kyolic doesn't do third-party testing on end products like the PureNature does. However, the difference in price and capability is just too great for a sane person to choose PureNature over the supplement of this review.
A more balanced story unfolds if we compare Kyolic to something like the Nutrigold Turmeric Curcumin Gold (review). Which, by the way, is one of my favorite Turmeric Curcumin supplements.
Nutrigold holds a variety of third-party certifications (like the Non-GMO Verified, Vegan Action, others). And it's a supplement also third-party tested for purity and potency. On top of that, it has great additives and success rates, too. And it costs 61.3 cents for every 1000 milligrams of 95% Curcuminoids.
Hence, yes, Nutrigold offers more quality but it costs 35% more than Kyolic Curcumin. Plus, the supplement of this review also uses a more powerful formulation just like when we compared it to PureNature. Meaning, 2.4 times more powerful.
Thus, the difference is definitely there. Moreover, Kyolic Curcumin seems like an insane deal. And that's, even more, the case given we're leaving out the patented Garlic part in every comparison.
Ranking | Where Does This Turmeric Curcumin Rank (In 2022)?
This Is Clearly A Curcumin Supplement To Buy, No Doubt There
I don't really know where to begin for this next part of the Kyolic Curcumin review. I mean, I'm quite literally speechless (or write-less if that's a word). I mean, yeah, going into the review I absolutely did not expect much from the Kyolic supplement. Yes, I've used their main flagship Garlic supplement in the past, and that one was superb. On that note, I probably assumed that they are a one-trick pony.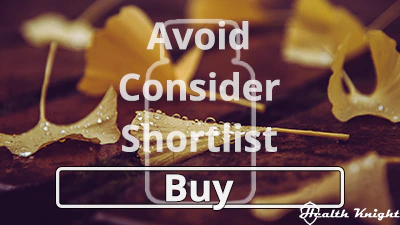 Which, for the record, they clearly aren't.
For negatives, I don't really have anything to list. I mean, sure, they don't have third-party testing. But given how devoted and quality-enthusiastic they are when it comes to Garlic, I wouldn't be surprised at all if it wasn't any different from any other supplements they create.
And so, for positives, there's literally everything.
They use great patented beneficial ingredients. The additives they use are fully harmless, to the very least. The success rates are high beyond expected. And pricing… Well, it's an insane value for money; that's for sure. Furthermore, they are not marketing-heavy at all either.
And so, they're really likable as well, the way I see it. And hence, (out of avoid it, consider it, shortlist it, buy it) I would recommend getting this, for sure. Yes, there might be, to some extent, even more capable options out there like the NutriCology CurcuWIN (review). But I would not hesitate one second to use the Kyolic Curcumin myself either. They've done such a good job with it.

Above all, I hope this Kyolic Curcumin review helped you find the information you were looking for. What are your thoughts on it? Is it a no-brainer? Is that they hidden gem? Let me know your thoughts below. And do feel free to leave your own personal reviews on the product as well.