|  Marketing  |  Ingredients  |  Additives  |  Reviews  |  Pricing  |  Ranking  |  Overall  |
This PureNature Turmeric Curcumin review is dedicated to explaining every single aspect and detail when it comes to getting to the truth regarding the particular Curcumin supplement at hand.
In the process, we will go over the claims, the beneficial ingredients, as well as the additives used for the making of the supplement. We'll also get a good feel of what the potential benefits are. Plus, we'll explore the customer experiences and the global success rates to assess how well it seems to be working. And then, we'll have a section on pricing as well.
This PureNature Turmeric Curcumin Review To Make It Crystal Clear
According to the manufacturer, PureNature Turmeric Curcumin is "an all-natural supplement made from a potent blend of organic turmeric curcumin extract and BioPerine (black pepper extract)." Per their words, "it's a blend specially designed to increase the body's antioxidant activities to better deal with health problems associated with aging. The antioxidant properties of PureNature Turmeric Curcumin target free radicals, a known trigger for several human diseases." So, it looks promising, initially [R].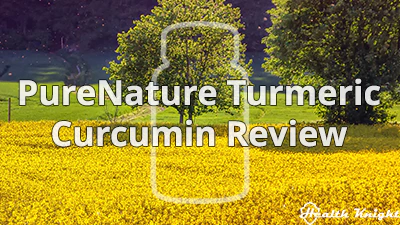 One thing that I like that they have removed since I last visited, they have removed this notion of two identical (yet not really) product pages. Now, it's just one.
Which to me, feels like the better approach anyway. That's unless, of course, they choose to do something entirely different with the other one. But we wouldn't call it a product page then, would we?
Overall, it feels quite extensive. I mean, it's not as overwhelming as something like the Organixx Turmeric 3D (review) or the NatureWise Turmeric Curcumin (review). But it's thorough alright.
When it comes to benefits, this supplement is promised to relieve joint and back pain, boost brain function & memory, promote cardiovascular and digestive health, eliminate knee pain, fight-off inflammation and do a bunch of other things as well.
As for marketing, they use quite a bit to appeal to human natural biases. First, they offer discounts if we buy three or six of the PureNature Turmeric Curcumins right off the bat. Second, there's that 365-day money-back guarantee. Third, it also incorporates an unnaturally positive customer review section. Fourth, they even use references for some of the statements they make.
Other than that, it's promised to be of 100% Natural ingredients. But it doesn't list any allergen information like Gluten-Free or Non-GMO. Regardless, it looks nice. Is it really worth buying though?
Ingredients In This May Seem Fine But They Are Really Not
The PureNature Turmeric Curcumin is kind of like the Bio Schwartz Turmeric Curcumin (review) and the Leefy Organics (review). Meaning, it doesn't use any of the sophisticated Turmeric forms, like the Meriva, BCM-95, or the C3 Complex. Instead, it's all about the straight-up, simple approach to Tumeric supplementation.
Per serving (two capsules), the supplement of this review offers 1300 milligrams of Turmeric Curcumin Extract Complex along with 10 grams of BioPerine. That complex is an unknown mixture of raw Organic Turmeric Curcumin and Turmeric 95% Curcuminoids.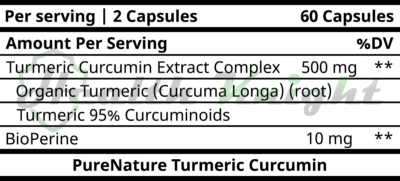 So, what are these ingredients exactly?
So, the idea of 95% Curcuminoids is great. It implies that at least some amount of these incredibly important compounds should be there. For those that don't know, Curcuminoids are typically what are associated with most of Turmeric Curcumin benefits. But how much of them are in this PureNature exactly? Now that's the question [R, R, R, R, R, R, R, R].
Because what we also have in that Complex is raw Turmeric Curcumin, too. And raw Turmeric Curcumin contains only about 2-5% Curcuminoids. So, a lot less than 95% which the extract get standardized to [R, R, R, R, R, R, R, R].
Here's something that we can draw from the law in place.
It is stated that when the amount is not specified, manufacturers have to list ingredients in order of their prevalence. Meaning, the more a supplement has of something, the higher up that list it is. In the case of PureNature Turmeric Curcumin, we have raw Organic Turmeric and only then 95% Curcuminoids. Hence, there's more of the former.
But given that there are only two ingredients in that list, it means that either we have a 50/50 split for each of these at 650 milligrams or there's more of raw and less of 95% standardized. Meaning, the best-case scenario, we get 650 milligrams of 95% Curcuminoids. But that's not a lot. I would prefer 1000 milligrams at least [R, R, R, R, R, R, R, R, R, R, R].
But that's the best-case scenario. For all we know, there could potentially only be 100 milligrams of 95% Curcuminoids. Or even less, who knows. My point is that it's not promising at all. Got to hate that lack of transparency.
One good thing is that the PureNature Turmeric Curcumin doesn't forget about additions like the BioPerine. It's a patented way of Black Pepper which is known to improve the overall absorbability (and hence, benefits) of Curcuminoids by 2000% [R, R, R, R].
Hence, it's a ridiculously necessary addition if we really want to be cost-efficient. To that end, some people may hold the illusion that it's better to just go raw. But that's not the case with Turmeric Curcumin at all. I mean, lose that BioPerine addition and we need 20 times more Curcuminoids to get the same kind of positive effect for our health.
Additives In The PureNature Are Just About The Only Good Thing
Now, 99% of all supplements out there use additives, also commonly referred to as the other ingredients. And they do so for a good reason. Mainly because most formulas just wouldn't be possible without the addition of some assisting ingredients. For example, supplements like the Organixx Turmeric 3D (review) or the Qunol Liquid Turmeric (review) just wouldn't be possible. And neither would be the supplement of this review.
But it does get tricky. I mean, it gets tricky through the idea that not all of these assisting ingredients actually have our best health interest in mind. Some of them are outright harmful and thus, should be avoided whenever possible.
Hence, it's a good idea to always check those additives before embarking on a new supplement.
The additives we find in PureNature Curcumin are Cellulose (for the capsule), Microcrystalline Cellulose, and Silicon Dioxide.
All of these I find to be very safe to do, even if one is someone who's generally struggles with allergies. Namely, none of them will be harmful. Furthermore, none of them will be anything like Artificial Colors or High-Fructose Corn Syrup both of which just mean cancer among plenty of other ill-health conditions [R, R, R, R, R, R, R].
So, for PureNature Turmeric, the good side definitely is that it won't be any harmful. But as we touched upon already earlier the supplement may as well not be profoundly beneficial either due to its composition.
Moreover, it's not like we choose the supplement primarily by its additives. Because those are just the extra ingredients for the making of the thing. If the thing itself doesn't offer anything worthwhile, the additives won't matter that much either.
Even When It Comes To Customer Reviews, It Isn't A Well-Received One
When it comes to customer reviews, the PureNature Turmeric Curcumin has plenty of great ones on its product page. There are plenty of people essentially swearing by it and even calling it the best Turmeric supplement out there. But that's fairly common with the manufacturer's website.
In fact, I often speculate as to how true these actually are. Because it's common knowledge in marketing that great word-of-mouth help to move the product. Meaning, good reviews help to sell it. And thus, to some extent, every manufacturer is really interested in only having the best reviews. Because it will mean that it will sell more. And that's fine. We see plenty of examples of that likely being the case like Vimerson Health Turmeric Curcumin (review) and Botanic Choice Turmeric (review).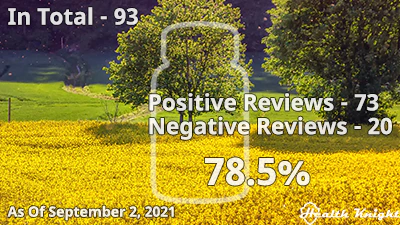 But for this section, we don't want that.
We want those PureNature Turmeric Curcumin reviews to represent the objective assessment of the supplement as much as possible. And hence, I went to find every piece of customer feedback on it across all other, third-party sellers and retailers.
Here's what I found.
In total, I managed to come across just 93 PureNature Turmeric Curcumin reviews despite it being a supplement that's been around for quite some time. Of these, 73 were positive (5 three-star, 5 four-star, 63 five-star) and 20 were negative (12 one-star, 8 two-star). That means it's a global success rate of 78.5%.
But that's really bad. Granted, it's likely higher given that people are typically more eager to report negative experiences than positive ones but still. That's bad.
I mean, to illustrate, any decent Turmeric Curcumin supplement typically enjoys a success rate of at least 90% and upwards. This one doesn't. So, what were people unhappy about?
A couple of things. Very many people didn't notice any benefits at all from it. For others, it was the feeling of being ripped off due to the price that really got them. Others more said they had to send it back as they realized that it's not all 95% Curcuminoids. So, it's the price, no benefits, and tricky labeling (for the record the label used to be significantly more confusing) that made people unhappy.
And this brings me to my next point.
To Review Pricing, It's Really Bad Because Of Just Outright Better Options
So, we've actually got plenty of PureNature Turmeric Curcumin reviews that were puzzled and broken-hearted about it being expensive. Is that really the case? Or are these just a few one-off affairs?
So, the supplement of this review typically costs $44 for a bottle of 60 capsules. Since a single serving is two capsules, it means a month's worth. To do the math, that's $1.47 a day (a serving).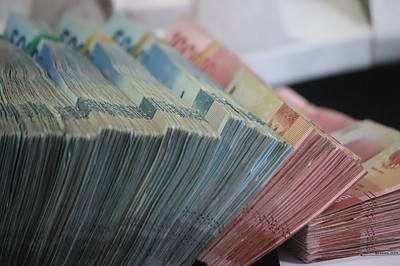 Since we've no idea how much 95% Curcuminoids are there, let's just assume that within those 1300 milligrams, there are 500 milligrams of that. Then, it would mean that this thing costs $2.93 for every 1000 milligrams of 95% Curcuminoids. And that's definitely not cheap.
I mean, drop it against something like the Me First Living Turmeric Curcumin (review), and the former becomes clear as day. Me First Living costs $26.95 per container which holds 30 servings. Or do the math and that's 90.0 cents for every 1000 milligrams of 95% Curcuminoids.
So, it's more than three times cheaper than the PureNature. But what's really mind-boggling is that it does everything better. I like the additives better. I like the third-party testing. I like the Organic approach and Non-GMO. Me First Living is just better in every way. And it costs three times less. Which is wow.
Makes us question how incredibly overpriced the PureNature Turmeric is, doesn't it?
But there are other great options that similarly cost a fraction of what this thing does. Take the Nutrigold Turmeric Curcumin Gold (review) for example. It's 61.3 cents per every 1000 milligrams of 95% Curcuminoids. And it's Vegan, Non-GMO-certified, and third-party tested for purity and potency.
Personally, I would pick the Nutrigold even if there wasn't the price difference. And then, something like the NutriCology CurcuWIN (review) interesting option, the value of which far exceeds that of PureNature Curcumin. To that end, going for the supplement of this review doesn't really ever make sense.
Ranking | Where Does This Turmeric Curcumin Rank (In 2022)?
I Wouldn't Shortlist Or Buy This Turmeric Curcumin Supplement
Yeah, the Pure Nature Turmeric Curcumin may seem like a decent option superficially. But if we really drill down on that, it's not a solid option at all.
I mean, sure, it's got raw Organic Turmeric. It's got 95% Curcuminoids. It's got BioPerine to improve all of the benefits of that. It's also got great additives. And it's also third-party tested. Furthermore, it's covered by a 365-day money-back guarantee. Hence, I don't blame anyone for being led to think that it's really awesome.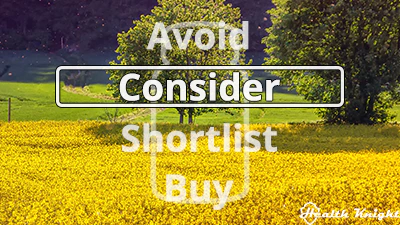 But, yes, it isn't actually very awesome at all.
It needs more 95% Curcuminoids. It has to be more transparent about its actual ingredients. How much raw Turmeric is there? How much of the 95% Curcuminoids it has? But what really is a nail in the coffin is the price. It's just unreasonably expensive, the way I see it.
Hence, (out of avoid it, consider it, shortlist it, buy it) I would reckon it's fine to consider it. But it doesn't deserve it any higher.
To that end, if you're in for a really, and I mean really, great Turmeric Curcumin, I would highly recommend the NutriCology CurcuWIN (full review). Other than that, you can, of course, also go for either of the other two I covered in the previous section. All of them are just really great choices.
Above all, I hope this PureNature Turmeric Curcumin review helped you find the information you were looking for. Do you believe this is still worth despite their on-page customer reviews? Is it still worth despite them (what seems) not caring about providing those third-party certificates when they are requested? Have you tried this? Let me know below. Also, feel free to leave your own personal reviews on the product.