|  Marketing  |  Ingredients  |  Side Effects  |  Reviews  |  Pricing  |  Ranking  |  Overall  |
According to the NutriGold Turmeric Curcumin Gold reviews posted by customers, it has been an insanely beneficial product.
Many praise it for having helped with a wide variety of different conditions like Arthritis, Crohn's, Multiple sclerosis, and others. Others say that it has helped tremendously with pain relief when Ibuprofen couldn't. People really love it a lot.
So, in this article, we will assess the supplement in full.
Hence, the idea is to be no extension of the manufacturer's marketing or other similar nonsense. This is all going to be about what I feel is the truth, the whole truth, and nothing but the truth. And we'll do that in assessing for marketing, ingredients, side effects (additives), customer feedback, and pricing. We'll do it the truth-seeking way.
Marketing | Discounted Price, 10%-Off, Customer Reviews, Nothing Else
According to the manufacturer, the NutriGold Turmeric Curcumin Gold is "Non-GMO verified, Tru-ID® certified, most clinically-proven, patented Curcumin C3® Complex with BioPerine® black pepper to support joint, liver, colon, skin, brain, eye, and metabolic health." So, it sounds very good [R].
In terms of the information that the product page provides, it's absolutely massive. But it's so well-structured that it isn't overwhelming in any way.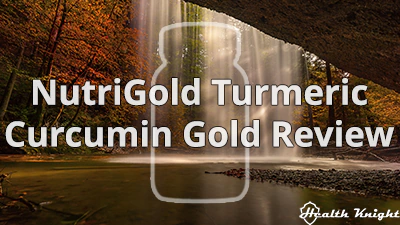 To that end, it's so different from supplements like the Organixx Turmeric 3D (review). Furthermore, it uses marketing very sparingly.
I mean, sure, it's got what seems to be an always discounted price. It offers a 10% discount if we subscribe to their newsletter. And there's even a section for NutriGold Turmeric Curcumin Gold reviews. Yet there is so much more that they could have done if they chose to. But they didn't.
As far as claimed benefits go, the supplement promises only what we did already touch upon. Meaning, it's said to aid joint, liver, colon health, as well as improve skin, eye, brain, and metabolic health.
As for free-of claims, the NutriGold Turmeric Curcumin Gold doesn't do it like the GNC Turmeric Curcumin (review). This one has third-party certification for Non-GMO, Kosher, and Vegan. On top of that, it's also TRU-ID certified and Gluten-Free, Corn-Free, Soy-Free, Milk-Free, Shellfish-Free, Egg-Free, Peanut-Free.
I mean, it's absolutely dope as far as all the marketing materials go. But is it actually worth investing in?
Ingredients | To Review These, NutriGold Turmeric Curcumin Gold Is Great
There are a ton of different ways Turmeric Curcumin supplements can be done in. I mean, there's the option to go 100% Turmeric like with the Jarrow Formulas Curcumin 95 (review). Others prefer to have a little Black Pepper in there as well like the Bio Schwartz Turmeric Curcumin (review). Whereas others more choose patented Curcumin formulations like in the Kyolic Curcumin (review).

The NutriGold Turmeric Curcumin Gold is both the second and the third approach.
So, per serving (one capsule), the supplement of this review offers 500 milligrams of Curcumin C3 Complex Turmeric Extract (standardized to 95% Curcuminoids) coupled with 2.5 milligrams of BioPerine Black Pepper Extract. Here's to elaborate on that.
Curcumin C3 Complex is a patented extract of Turmeric (Curcumin formulation) standardized to 95% Curcuminoids. This means that 95% of the total mass are Curcuminoids, and the Curcuminoid contents in this consist of Curcumin, Demethoxycurcumin, and Bisdemethoxycurcumin in their natural proportions for the highest benefit [R, R, R, R]
In other words, it's basically the best way how to do 95% Curcuminoids. Whereas the more Curcuminoids, the better since these are the compounds typically associated with all the Turmeric benefits. To that end, those would be two capsules or 1000 milligrams of the formulation [R, R, R, R, R, R, R, R].
At that amount, all of the claimed benefits are definitely possible. Furthermore, this can also help to slow down aging, heal pain, improve detoxification, combat obesity, fight off diabetes, ease depression, lower cholesterol levels, reduce the risk of heart disease, protect against metal toxicity, and have other powerful benefits [R, R, R, R, R, R, R, R].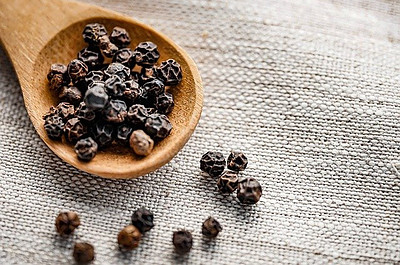 Now, another important aspect of Turmeric Curcumin supplementation is the means of augmenting absorption. Because by themselves, the Curcuminoids are absorbed very poorly. Hence, what we need is a way of augmenting that [R, R, R, R].
While there are a couple of different ways to achieve that, adding some Black Pepper is arguably the easiest. In fact, an addition like that improves Curcuminoid absorption 20-fold. Hence, a lot more value for the money. Plus, there's a patented version of that here called BioPerine [R, R].
Then, another thing that we have to look at is manufacturing quality. And let me just say that the NutriGold Turmeric Curcumin Gold does it in a way that I love to see every manufacturer do.
I mean, they don't just third-party test the Curcumin supplement for purity, potency, and safety. They also are 100% fully transparent about it. We get to access certificates of analysis and see every measurement of what it is that they have tested. I mean, this is the ideal way.
Side Effects | It Has Only Two Additives & These Won't Cause Trouble
Side effects are the product of additives. And additives are somewhat crucial ingredients in by far (almost all) supplements, medicine, and processed food out there. Because without them, the formation of capsules, pills, tablets, etc., or their specific qualities would not be possible. Without them, much of today's processed food would not be possible.
Thus, in many ways, they are helpful and necessary. However, we can definitely go wrong with them as not all of them are healthy or even okay to consume despite the fact that they have supposedly been approved for use by the appropriate authorities.
To illustrate that point, we have something like the Qunol Liquid Turmeric (review) that uses Potassium Sorbate. And this is a substance commonly used as a preservative to help preserve freshness. But at the same time, in research, it has been shown to have the capacity to damage our DNA [R, R, R, R, R, R, R, R, R].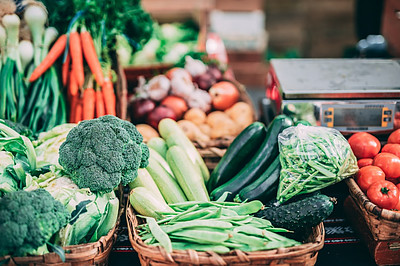 But that's just one example. There are plenty of them out there. Still, the main question is what the supplement of this review uses. So?
Well, the NutriGold Turmeric Curcumin Gold does this in a very good way. It uses two different ingredients. Plant Cellulose and Rice Concentrate. NutriGold also explains that Plant Cellulose consists of Hypromellose and Purified Water. Thus, actually three ingredients.
Hypromellose comes with a few different names (HPMC or Hydroxypropylmethylcellulose). In its essence, it is a substance derived from Cellulose. And Cellulose is an extremely fine substance to consume since we primarily do so when eating fruits and vegetables. Whereas the HPMC is a slightly different version of that. Still, it's beneficial [R, R, R, R, R, R, R].
The same can be said about Purified Water. I mean, it doesn't require a rocket scientist to understand that Water is extremely helpful for us. Granted, drink an ocean and it won't be. But that's true for any ingredient [R, R, R, R].
Lastly, Rice Concentrate is a common ingredient to replace Silicon Dioxide. The former feels to me like a more quality option but the latter is definitely fine, too. Either way, the rice concentrate won't have any potential side effects. In fact, it can cause some positives [R, R, R].
Reviews | Customer Feedback Has Been Amazing For This Supplement
Many supplements these days have a dedicated customer feedback section on the manufacturer's page. The Gaia Turmeric Supreme (review) and the Nature's Bounty Turmeric (review) are classic examples of that. And the supplement of this review is no different.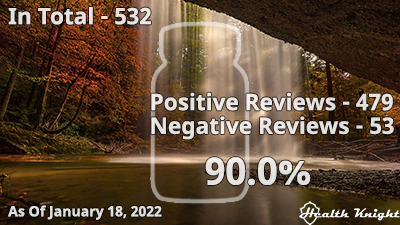 To that end, on the manufacturer's page, we can find a total of 7 NutriGold Turmeric Curcumin Gold reviews. All of these are positive five-star ratings with comments. But they won't be very useful for truth-seeking purposes because these can be easily manipulated, edited, adjusted by the manufacturer.
Hence, I did some digging by all the third-party sellers and retailers I could find.
In total, I managed to find 532 NutriGold Turmeric Curcumin Gold customer reviews. Of these, 479 were positive and 53 were negative. Meaning, we're at a 90.0% global success rate right now. Namely, 9 out of every 10 people loved it.
So, naturally, there are a ton of people who absolutely swear by it. But what about those who do not?
Some people encountered stomach upsets. But typically it was the case of either of two reasons. NutriGold uses a glass bottle, and many found theirs to be shattered upon arrival when ordering through Amazon. For the other group, it was the case of the supplement simply not helping (not improving their situation or pain relief) at all.
Pricing | NutriGold Curcumin Offers Frankly Insane Value For The Price
When researching, I managed to find a couple of NutriGold Turmeric Curcumin Gold reviews that said that the supplement is really expensive. One of them went even as far as to say that the price is outrageous. But is it really? Here's the math.
So, per container (60 servings), the NutriGold Turmeric typically costs $17.24. That's about $0.29 for every serving. Namely, that's 57.5 cents for every 1000 milligrams of 95% Curcuminoids.
And that's actually an insanely good price. Here are a few examples to illustrate that point.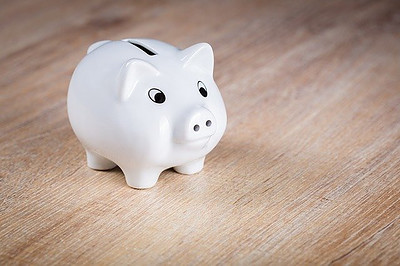 Let's take something like the Me First Living Turmeric Curcumin (review). This one typically costs $26.95 for a bottle. With 30 servings, that's about 90.0 cents for every 1000 milligrams of 95% Curcuminoids. Hence, it's above 50% more expensive.
I mean, sure, both have good additives. Both offer good success rates and third-party testing for purity. And, yes, Me First Living uses Organic ingredients. But it doesn't have any third-party certifications as the NutriGold does. And the former is not nearly as transparent either.
Personally, between the two, I don't think that the price difference justifies buying the Me First Living option.
Another supplement to compare the NutriGold Turmeric Curcumin Gold to would be the Kirkland Turmeric (review). It typically prices at $42.99 for a container of 240 capsules. Which is the equivalent of 35.8 cents for every 1000 milligrams of 95% Curcuminoids. Hence, Kirkland is some 40% cheaper.
Still, I don't think it makes sense going for it over the NutriGold. I mean, sure, both have good additives, good beneficial ingredients, third-party testing. But Kirkland has no other third-party certifications. Plus, even with the third-party testing, the brand has been caught sometimes not containing Turmeric at all.
Thus, while there definitely are more affordable 95% Curcuminoids options, none pursues quality quite like the NutriGold.
Ranking | Where Does This Turmeric Curcumin Rank (In 2022)?
Overall | It Is A Truly Awesome One & It Brings Tons Of Quality
If we look at most supplement manufacturers out there, they promise us the world in terms of quality. Yet rarely do they have anything to actually show for that. Not NutriGold. NutriGold has everything to attest to the kind of quality it subscribes to. And I genuinely love this brand for it.
So, with the NutriGold Turmeric Curcumin Gold, we have everything. I mean, it's got great Curcuminoid amounts. It offers Black Pepper to augment that absorption and maximize benefits. We've got great additives.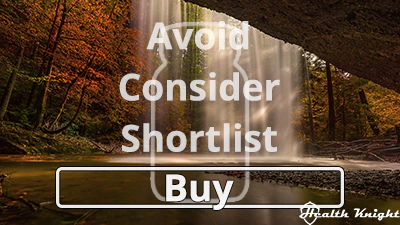 And then, there are also all kinds of third-party certifications and third-party testing. Great success rates and absolutely reasonable price.
My point being, there isn't anything to really list by the negatives. I mean, sure, we could complain that it doesn't use the extremely powerful patented Curcumin formulations. But the way I see it, that's splitting hairs and trying to find a flaw where there isn't one.
I mean, if I were to ever formulate a 95% Curcuminoids Turmeric Curcumin supplement, NutriGold is how I would do it. Hence, (out of avoid it, consider it, shortlist it, buy it) I would recommend just buying this one.
If, by any chance, you are interested in what else is out there or if there are any more powerful Curcumin options, I would propose looking into the one that I'm using daily. Here's my full review of it.
Above all, I hope this NutriGold Turmeric Curcumin Gold review helped you find the information you were looking for. If you have any thoughts or questions, I'm just a comment away. And do feel free to leave your own personal reviews on the product as well.