|  Marketing  |  Ingredients  |  Side Effects  |  Reviews  |  Pricing  |  Overall  |
According to the Bubs Naturals Collagen Protein reviews posted by customers, this is easily the best product of all the brands.
Many are thrilled by the fact that this has emancipated 99% of their joint pain. Others are excited by this not only fixing a hair-falling-out problem, but also improving skin and nail health. Whereas others more love its tastelessness and how effortlessly it dissolves.
So, in this article, we'll properly dissect the Collagen supplement to really learn everything there is worth knowing about it.
Hence, the idea is to be no extension of the manufacturer's marketing or other similar nonsense. This is all going to be about what I feel is the truth, the whole truth, and nothing but the truth. And we'll do that in assessing for marketing, ingredients, side effects (additives), customer feedback, and pricing. We'll do it the truth-seeking way.
Marketing | The Protein Has Plenty Of Certifications & Sales Tactics
According to the manufacturer, the Bubs Naturals Collagen Protein is all about "health and healing from the inside out." Per their words, their "collagen is truly unflavored, exceedingly soluble and bioavailable. BUBS is easy to blend into hot or cool beverages, to cook with, and to compliment your active lifestyle." Thus, it sounds great [R].
Whereas the product page of it does remind me of Collagens like the Truvani Marine Collagen (review) and Organixx Clean Sourced Collagens (review).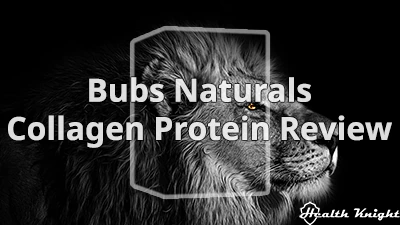 Meaning, they are very thorough with the information that they provide. And, naturally, with that, it also brings plenty of marketing to the table.
One of the immediately obvious tactics to persuade is the subscribe and save deal which offers a 30% discount. Another one is the 15-day money-back guarantee. Another one is free shipping over $75.
And then, we also get testimonials and a section full of unnaturally positive Bubs Naturals Collagen Protein reviews. Which leads me to the gains that they promise.
First, it's said to support metabolic functions. Second, aid reconstruction and overall health of joints (and great for recovery after exercise). Third, improve skin health. Fourth, foster nail and hair health.
All that aside, the Collagen of this review is said to be Paleo-Approved, Keto-Approved, Whole30-Approved, and NSF Certified Sport. It's also Gluten-Free, Soy-Free, Nut-Free, Dairy-Free, GMO-Free, and Corn-Free.
But is it truly worth our money?
Ingredients | Truth Said, It's Hard To Imagine Better Quality
A huge variety exists when it comes to Collagens. There are the Liquid Collagens like Reverse Life Collagen (review). There are the Tablet and Capsule versions of things like with the SuperSelf Marine Collagen (review). And then, there are also the Collagen Powders like Nature's Truth Ultra Collagen (review). The Bubs Naturals Collagen Protein belongs to the very last group.

So, per serving (two scoops), the supplement of this review offers 20 grams of Bovine Collagen Peptides. Here's what that means.
So, with Collagen, there are three things we have to properly look at. It's about total amounts, sourcing, and quality.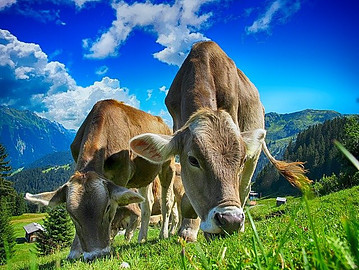 For amounts, 20 grams per serving is dope. I mean, that's the kind of amount that properly exceeds the 10 gram minimum for a good chance of the full range of benefits. Hence, I think all of what they promise we're very possible to encounter [R, R, R, R, R, R, R, R, R].
For sourcing, this is further augmented by the fact that the Bubs Naturals Collagen Protein is Whole30-Approved. Essentially, the certification means that it's Grass-Fed, Pasture-Raised, and Hormone-Free. So, it's the highest quality stuff [R, R].
And then, for quality, we have NSF Certified Sport. This is the equivalent of third-party testing for purity, potency, safety, and a bunch of other stuff (like not containing banned substances for athletes) [R].
So, as far as the Bovine Collagen in it, it's got everything. It's the highest quality stuff we can get.
Side Effects | To Review Additives, Bubs Naturals Collagen Protein Is Nice
Side effects are typically the product of additives. And additives can really mess up any otherwise decent effort in creating an absolutely superb supplement.
To illustrate, I like sharing the story of Vim & Vigor Collagenate (review). Granted, in this supplement, the beneficial contents weren't that great. But what really killed as an option, in my opinion, was the Potassium Sorbate. Which is something that can even mess with our DNA. Which isn't good [R, R, R, R, R, R, R, R, R].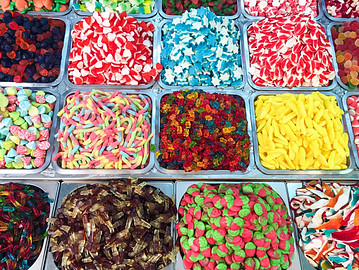 Another thoroughly convincing example of what not to have in our Collagen supplements is the Applied Nutrition Liquid Collagen (review). This one uses an Artificial Sweetener known as Sucralose (used in all kinds of sweets and drinks). It can cause eating disorders, heart disease, depression, obesity, diabetes, cancer, and more [R, R, R, R, R, R, R, R, R, R, R, R].
And there are many other ingredients like this. So, what's up with the Bubs Naturals Collagen Protein when it comes to this?
Not much. Nothing at all, actually.
It uses the approach that I appreciate the most. Meaning, it doesn't have any additives whatsoever.
Hence, we're left with just all the goodness that Collagen offers and none of the potential dangers of bad choices in additives. Thus, lacking any kind of real possibility for side effects other than the inherent Collagen notion of stomach distress and heartburn for a selected few people [R, R, R, R].
Reviews | Customer Feedback Is Properly Busted In A Good Way
So, we already did kind of cover the fact that the section on the manufacturer's page devoted to Bubs Naturals Collagen Protein reviews by customers is unnaturally positive. But that's kind of a standard these days.
I mean, we will find the same thing by supplements like the Bulletproof Collagen Protein (review) and Alaya Multi Collagen (review). It's, indeed, kind of a standard these days.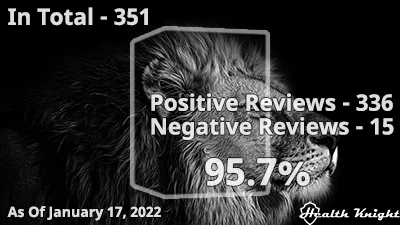 I mean, manufacturers are far too well aware that customer review sections like that help to sell. And so, they take every chance they get to improve their odds in the highly competitive environment.
And that's absolutely fine. But for the purposes of truth-seeking, that's not really ideal. Hence, I did some digging.
In total, I managed to come across 351 Bubs Naturals Collagen Protein customer reviews. Of these, 336 were positive (three-star or higher) and just 15 were negative (two-star or lower). Namely, with this product, we're sitting at a global success rate of 95.7%. Which is extremely high.
Still, not everyone liked it. So, what did those 15 negative pieces of feedback have to say?
Many reported that it clumps up or dissolves poorly in cold beverages. Others complained about the fact that it wasn't tasteless at all. For others more, it was the notion of receiving damaged or empty containers (Amazon). And finally, there were also people who encountered Collagen-associated side effects.
Pricing | This Bubs Naturals Supplement Is Very Well Priced
I didn't find a single Bubs Naturals Collagen Protein customer review that complained about the fact that it's an expensive supplement. But is that enough to imply that it's really affordable? Let's do some math.
So, per container (28 servings), the Bubs Naturals supplement typically costs $30.10. That's $1.08 per serving or 53.8 cents for every 10 grams of Bovine Collagen. Which is actually an insanely affordable price. Here's how it compares.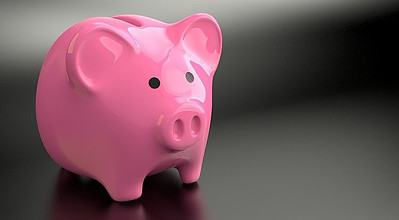 I think that it's an interesting comparison with something like the Primal Kitchen Collagen Peptides (review). Primal Kitchen costs typically $35.95. With a subscription option, we can get it for $31.46. Meaning, 57.2 cents for every 10 grams of Bovine Collagen. In other words, it's the same.
Both of these have no additives. Both use Grass-Fed, Pasture-Raised, Hormone-Free Collagen. And both have good success rates. The difference is, however, that Bubs Naturals has third-party testing whereas Primal Kitchen is only in-house tested.
Hence, Bubs Naturals would be the obvious choice between the two.
Then, if we compare it to some really popular options like the Vital Proteins Collagen Peptides (review), it's even better. I mean, this one typically comes for about 82.0 cents for every 10 grams of Bovine Collagen. Meaning, it's about 50% more expensive than Bubs Naturals.
But it isn't actually any better. I mean, yes, Vital Proteins is third-party tested, Grass-Fed, Pasture-Raised, Hormone-Free, and without additives. But the supplement of this review has all of that, too. Yes, Vital Proteins also adds Hyaluronic Acid and some vitamin C to the table. But that I believe is still not a reason why to prefer it.
Overall | This One Is, For Sure, One Of The Best Out There
I didn't actually expect this. But the Bubs Naturals Collagen Protein is pretty brilliant. I mean, it has everything it needs to have and nothing of what it shouldn't. Plus, the pricing is really good.
Meaning, I would love to list some negatives for you. But there literally are none.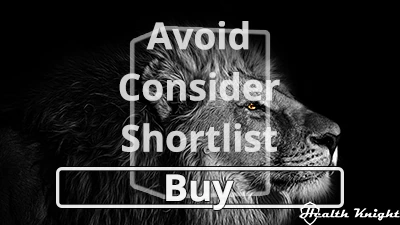 I mean, sure, we could nag that this doesn't offer flavored Collagen options. But that's not a real drawback. Plus, personally, I think that Unflavored is just better. We can add it to whatever we like.
On that note, for positives, we've got no additives, incredible amounts, sourcing, and all kinds of third-party certifications. It's got third-party testing for purity and potency. It's got busted high success rates. And, as already noted, pricing is great.
Hence, (out of avoid it, consider it, shortlist it, buy it) I think this is 100% worth just buying. It will bring all of the Collagen-associated benefits like better skin, nail, hair health, improved gut, joint, bone health, and nice anti-aging benefits [R, R, R, R, R, R, R, R, R].
By any chance, if you're interested in other extremely capable Collagen supplements, I would propose also looking into my favorite one (full review with a summary).
Above all, I hope this Bubs Naturals Collagen Protein review helped you find the information you were looking for. If you have any thoughts or questions, I'm all here for you. And do feel free to leave your own personal reviews on the product as well.