|  Marketing  |  Ingredients & Side Effects: Unflavored, Vanilla, Chocolate  |  Reviews  |  Pricing  |  Overall  |
According to the Bulletproof Collagen Protein reviews posted by customers, this has been the best one by far. Many have found great benefits to their hair and joint health. Others praise the fact that it dissolves easily and that it has no taste. Others are delighted with the pain relief. Others more emphasize skin health and muscle recovery. And others yet note that we have to try it to be convinced.
So, in this article, we will try it in a very scientific way. The goal is to target and discuss all three supplements. Unflavored, Vanilla, Chocolate.
Hence, the idea is to be no extension of the manufacturer's marketing or other similar nonsense. This is all going to be about what I feel is the truth, the whole truth, and nothing but the truth. And we'll do that in assessing for marketing, ingredients, side effects (additives), customer feedback, and pricing. We'll do it the truth-seeking way.
Marketing | Mixes Easily, Flavorless, Offers Hair, Skin, Nail Health
According to the manufacturer, the Bulletproof Collagen Protein powder is "grass-fed, flavorless and mixes easily in hot or cold drinks." Per their words, their "Collagen Protein powder has what you need to get the job done: amino acids to support healthy skin, bones, and joints." So, sounds great [R].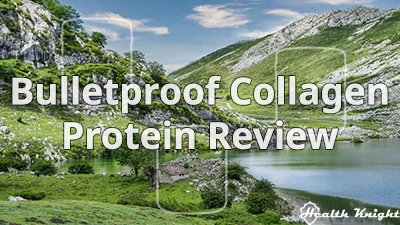 The product page feels kind of like the
Hey Nutrition Collagen (review)
and
Yoli Collagen (review)
. It feels very thorough.
It's also got plenty of marketing. There's the option to subscribe and save 10%. It also offers free shipping with that. And there's also a section for frequently asked questions, recipes, and frequently bought together section.
On top of all that, there's also a section for Bulletproof Collagen Protein reviews with very little negative feedback.
As for the benefits, the supplement promises improvements to joint health, bone health, skin health, hair health, nail health, muscle health, and tendon health. They also imply benefits to heart and liver health.
As for free-of claims, it's said to be Hormone-Free and Keto-Friendly. Other than that, they don't really put anything else on display. But the supplement of this review is also Non-GMO, Gluten-Free, Soy-Free, Dairy-Free, Antibiotic-Free.
So, is it good?
Ingredients & Side Effects | Breaking Down Bulletproof Collagens 1-By-1
Collagen supplements can be done in a variety of different ways. The first and obvious option is to make it all about Collagen and Collagen only like in the Natural Elements Multi Collagen (review).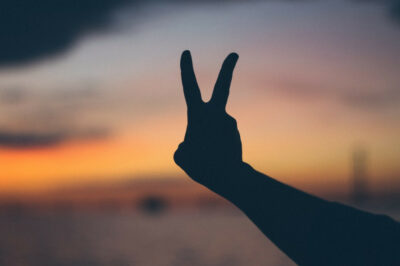 The other option would be to add a couple of other substances to the mix like in the Reserveage Collagen Booster (review).
But the Bulletproof Collagen does it in both ways.
So, we've got three different supplements, and it depends on what we choose. The Unflavored option is about Collagen alone. Whereas the Vanilla and Chocolate options add other bits as well.
Thus, to discuss them all and to make it easy to follow, let's look at the beneficial ingredients and additives (ingredients typically responsible for side effects) separately.
Bulletproof Collagen Protein Unflavored (Review) – It's 100% Quality Collagen & Nothing Else
In its essence, the Bulletproof Collagen Protein Unflavored reminds me of supplements like the Zhou Collagen Peptides (review) or Alaya Multi Collagen (review). It's a powder. It's got quality sourcing. It's unflavored. And it's all about the Collagen.
So, per serving (two scoops), the supplement of this review contains 20 grams or 20,000 milligrams of Hydrolyzed Bovine Collagen which is Grass-Fed, Pasture-Raised, and Hormone-Free. Here's to elaborate on that.
First, it's about the sourcing aspect. This one is Grass-Fed, Pasture-Raised, and Hormone-Free (cows). Meaning, it's the most quality stuff. It's the highest standard for Collagen of Bovine sources. So, that's really good [R, R, R, R, R, R, R, R, R].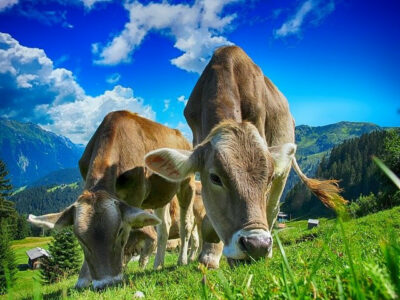 Second, the total amounts. I mean, they offer 20 grams per serving. Which is an absolute abundance and can deliver on all the benefits. And those reached even further than they promise. Collagen can also add to gut health, teeth health, blood sugar regulation, better metabolism, and more [
R
, 
R
, 
R
, 
R
, 
R
, 
R
, 
R
, 
R
, 
R
].
Third, here's the only kind of downside. I've no idea whether they do third-party testing on the Collagen of this review. As far as I can tell, they probably aren't. So, that could be considered a flaw.
Now, as for side effects, there are likely not to be any. I mean, additives are what's responsible for side effects typically. And the Bulletproof Collagen Protein Unflavored doesn't have any.
It's not a common thing as almost all supplements out there require them (the glue ingredients). But from time to time, there are categories which don't. And Collagen powders is one of those categories. To that end, I believe going Unflavored is the best option.
Bulletproof Collagen Protein Vanilla (Review) – There Is One Aspect I Don't Like
Now, the Bulletproof Collagen Protein Vanilla builds on what the Unflavored version is. And then, it adds one other ingredient for sustained energy. And there's also the taste which comes with a list of additives.

Namely, per serving (two scoops), the supplement of this section offers 20 grams of the same quality sourced Collagen that Unflavored offers. In addition to this, we also get the XCT Oil. So, here's to elaborate on what we didn't already discuss (Collagen in the previous section).
For Bulletproof, XCT Oil is a mixture of Caprylic Acid and Capric Acid. Both of these can be extremely beneficial. They can lower cholesterol levels, improve digestion, promote skin health and mouth health, aid brain health, foster weight loss, and among others provide anti-inflammatory, antibacterial, antifungal, antiviral, antimicrobial properties [R, R, R, R, R, R, R, R, R, R, R, R, R].
The only trouble is that I don't know how much of it is there. I mean, the manufacturer doesn't care to share that information.
And that's hard to tell just by the nutritional facts. I mean, XCT Oil is all good Saturated Fat. But there's also the creamer in additives which can contribute to that, too. Still, I think we're probably getting like 3 grams of XCT Oil. Which isn't a whole lot. But then, this is not a supplement for that. It's just a drive-by kind of addition. Which is good to have but not to expect much of it.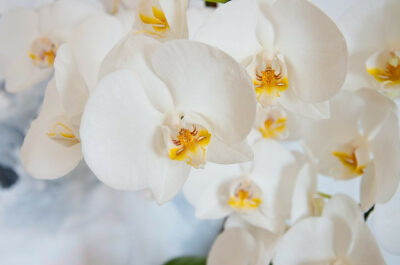 On that note, I think it's time to discuss additives.
I think here those would be the Coconut Creamer Powder (nonfat dry coconut milk, tapioca maltodextrin, coconut oil, gum acacia, sunflower lecithin, tri-calcium phosphate), Natural Vanilla Flavor, Erythritol, Cellulose Gum, Rebaudioside A (refined stevia leaf extract). So, what is all this?
Natural Vanilla Flavor is what is necessary for that taste. The harmfulness of lack thereof relies on whether or not there are good manufacturing practices in place. With Bulletproof, I would like to believe that it's the case as it's a reputable manufacturer. However, they don't elaborate too much on that themselves [R, R, R, R, R].
Erythritol is a sugar alcohol. It's one of the two that I would be okay with having in my supplements as it can grant gains as well. And as far as potential side effects, that far outweighs it (it can create bloating and other stomach distress) [R, R, R, R, R].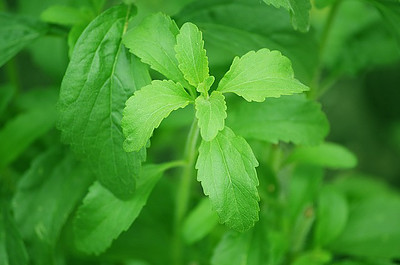 As for Cellulose Gum, that's essentially Cellulose. Which is a substance that most vegetables and fruits have plenty of. Meaning, it's helpful more than anything else [R, R, R].
As for Rebaudioside A, that's Stevia. It's a natural sweetener that can create benefits like reduction in cholesterol levels, improving weight loss, lowering blood sugar levels, providing anti-cancer and anti-Lyme-disease effects, aiding gut health, and more. I'm not aware of any side effects it could create [R, R, R, R, R].
Thus, so far, I would say that there are no problems. But I think it's a different story with the Coconut Creamer Powder. It's got Maltodextrin. And it's a nasty one.
It's a sugar, a more detrimental one than our regular sugar. The problem with it comes in two parts. First, it can cause difficulties breathing, headaches, bloating, diarrhea, worsen immunity. Second, it can be used as a cover-up ingredient to mask stuff like flavor enhancers, various harmful sweeteners, and more [R, R, R, R, R, R, R].
Bulletproof Collagen Protein Chocolate (Review) – Some Added Cocoa To The Vanilla Mix
The Bulletproof Collagen Protein Chocolate is kind of like the Vanilla option. For starters, it builds on what the Unflavored option establishes. And then, it's augmented by some Bulletproof MCT Oil (again, for sustained energy).

So, per serving (two scoops), this Chocolate Protein offers 20 grams of Grass-Fed, Pasture-Raised, and Hormone-Free Hydrolyzed Bovine Collagen. Alongside this, we also get unspecified amounts of MCT Oil. So, here's how it pans out.
Collagen contents we already discussed. It's all very good. As for the MCT Oil, in essence, that's the same XCT Oil from the previous section. It's just called differently.
It's still the mixture of Caprylic Acid and Capric Acid which is what can bring a ton of different benefits. So, just to reiterate, it's this notion of antibacterial, antiviral, antifungal, anti-inflammatory, antimicrobial properties going alongside better skin, digestive, brain health, improved mouth health, cholesterol levels, weight loss, and more [R, R, R, R, R, R, R, R, R, R, R, R, R].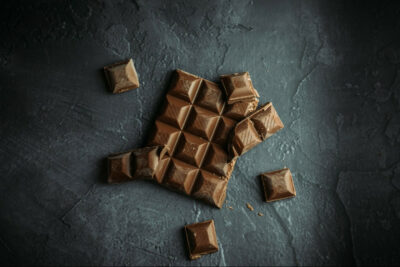 As for the amount of it, it seems to me that there should be about as much as there is XCT Oil with the Bulletproof Collagen Protein Vanilla. But what about additives?
They're actually very similar. I mean, basically, it has all of the same stuff, even the less than ideal Maltodextrin. Granted, the Natural Vanilla Flavor is swapped out for Cacao Powder.
And Cacao is a very good thing. It's loaded with various antioxidants. It's even got the capacity to help battle cancer, enhance brain power, improve mood, erase fatigue, fight off inflammation, aid heart health, protect brain, boost digestion, reduce blood sugar and cholesterol levels, provide with anti-bacterial properties, and more. There are no dangers with it. It's great as an additive [R, R, R, R, R].
Reviews | Possible Fakes Do Impact The Customer Feedback
Having discussed all of the three versions of the Bulletproof Collagen Protein, it's time to look into customer feedback. Meaning, we're here to look at what the customers have been saying, and whether or not it has been a good experience for them typically.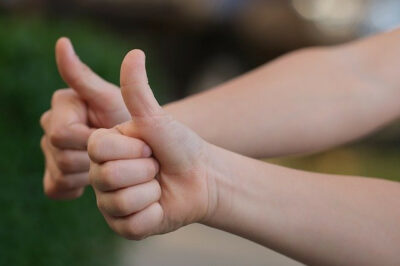 If we look at the Bulletproof Collagen Protein reviews on their product pages, it's very, very promising. I mean, I wouldn't say that the feedback is overwhelmingly positive like in the case with
Skinny Fit Super Youth (review)
or
Live Conscious Collagen Peptides (review)
. But still. It's high enough.
Granted, this hasn't been the most reliable source of ratings. Hence, I took it to all third-party sellers and retailers.
In total, I found 2,143 Bulletproof Collagen Protein reviews. Of these, the most abundantly reviewed was Unflavored option (1,277 comments) followed by the Vanilla option (595 comments) and Chocolate version (271 comments).
With the Unflavored version of things, 1,124 ratings were positive. Whereas 153 were negative. Thus, a success rate of 88.0% which is the highest one for the brand.
Then, the Bulletproof Collagen Protein Vanilla had 480 positive pieces of feedback and 115 negative ones. This means that it's sitting at 80.7%.
And then, the Chocolate version offered 226 positive comments and 45 negative ones. Thus, a global success rate of 83.4%.
Hence, all in all, for the Bulletproof Collagen brand, we've got 1,830 ratings and 153 negative ones. Or an overall feedback of 85.4%. Which is about five percent less than what we typically see for quality Collagen supplements. But I think there's kind of an explanation for that.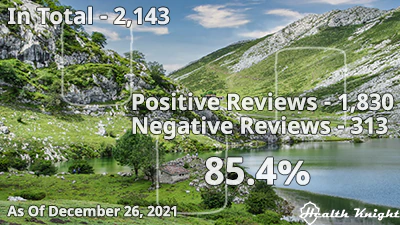 You see, most of the reviews I gathered on Amazon. But, on Amazon, as far as I can tell, people are getting scammed with a fake product. Hence, the success rate is likely far worse than it should be. Because never do we get scammed with a higher quality Collagen.
Granted, the supplements of this review probably have their instances of an allergic reaction, not dissolving properly, or people not liking the taste. However, having fake products in the mix, for sure, worsens that feedback.
And so, I wouldn't take the comparatively lower success rate into account too much. As long as it's not Amazon or eBay (or any other platform which brings together sellers and buyers), it should be fine.
But other than that, fake products are a real problem I first started noticing back when I did a review on the Vital Proteins Collagen Peptides. It's just something to be aware of and thus, not buy supplements at certain places.
Pricing | Reviews Didn't Complain About Pricing & It's Reasonable, Indeed
Another bit that we have to look at is pricing. And pricing is interesting. And no one really complained about this. So, I guess people would naturally assume that it's decently priced. But is it?
So, per container, the Unflavored option holds 25 servings, the Vanilla option holds 15, and the Chocolate version holds also 15 servings. They all typically come for a price of $35.95. Hence, the Unflavored one costs 71.9 cents for every 10 grams of Bovine Collagen whereas Vanilla and Chocolate prices at $1.20 for every 10 grams of Bovine Collagen. So, how does that compare?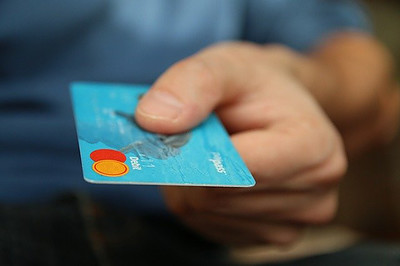 Primal Kitchen Collagen Peptides (review)
is a supplement that typically costs $35.95. That's 57.2 cents for every 10 grams of Bovine Collagen. Namely, it's some 20% less than the Bulletproof Collagen Protein Unflavored and some 52% less than the flavored options.
Both Primal Kitchen and Bulletproof are Grass-Fed and Pasture-Raised, and both realistically are also Hormone-Free. Neither of them does third-party testing. And there are no additives (compared to the Unflavored option). The only real difference is the price. Which Primal Kitchen has the better of it.
Another supplement to compare it to would be the Doctor's Best Collagen Powder (review). It typically costs 75.7 cents for every 10 grams of Bovine Collagen. And it has a 96.3% global success rate.
Yet it doesn't offer either Grass-Fed or Pasture-Raised with its Collagen. I mean, so, the price is about even. But Doctor's Best doesn't care for true quality sourcing. Thus, I wouldn't ever go for it. I mean, the Bulletproof option is like better in every way possible. Except maybe the success rates. But we shouldn't buy supplements just off of that.
Overall | I Would Buy The Unflavored Supplement But Consider Flavored
Overall, I think Bulletproof is a really strong brand. People like it. People are well-aware of it. And so, it doesn't really take much for them to also trust it with their Collagen choice. And I wouldn't call them out on that. Because, the way I see, they have done a pretty good job with it.
I mean, yes, for negatives, the success rates are not great. And then, they don't really expand too much on what their manufacturing is like, and they don't do third-party testing.
But, for positives, there is an abundance of the highest quality Collagen, sometimes even augmented by MCT Oil. Plus, the additives are fine most of the time.
Thus, (out of avoid it, consider it, shortlist it, buy it) I would recommend shortlisting the Bulletproof Collagen Protein brand (I would buy the Unflavored, and consider both the Bulletproof Collagen Protein Vanilla and Chocolate option).
On that note, if you're ever interested in what else there is that's better than the one of this review, do look into my review on the Live Conscious Collagen (full review with a summary). I've done many articles on all kinds of Collagens. And this is the best one I've found.
Above all, I hope this Bulletproof Collagen Protein review helped you find the information you were looking for. If you have any thoughts or questions, I'm all here for you. And do feel free to leave your own personal reviews on the product as well.