|  Marketing  |  Ingredients  |  Side Effects  |  Reviews  |  Pricing  |  Pros & Cons  |  Overall  |
According to the Natural Elements Multi Collagen reviews posted by customers, many have found it to be absolutely amazing.
For many people, it has contributed to their youthful-looking skin. For others, this is the better version of powders; it has no taste and is easy to take. And many more are thrilled at how much this has helped their joints and gut health. Others more emphasize gains to hair, nails, and skin in general.
So, in this Natural Elements Multi Collagen review, we will research it in-depth and find out everything there is to know before buying it.
Hence, the idea is to be no extension of the manufacturer's marketing or other BS. This is all going to be about what I feel is the truth, the whole truth, and nothing but the truth. And we'll do that in assessing for marketing, ingredients, side effects (additives), customer feedback, and pricing. We'll do it the truth-seeking way.
Marketing | This Multi Collagen Is Very Brief With Its Marketing
According to the manufacturer, the Natural Elements Multi Collagen is "the perfect on-the-go option to supplement your collagen needs." Per their words, "Our proprietary formula combines 6 different types of collagen (Type I, II, III, IV, V, X) at a rate of 2025mg per serving, giving your body all of its collagen needs." So, it sounds like the real deal [R].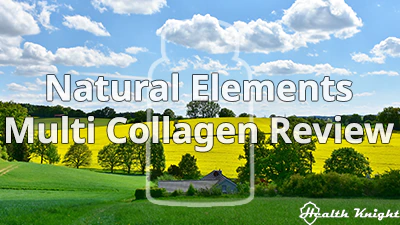 The product page reminds me of those for supplements like Nature's Truth Multi Collagen Complex (review) and Genacol Pain Relief (review). Namely, it's very straight to the point and there is no added fluff.
Meaning, it basically does very little or no marketing. I mean, yes, they offer free shipping and a money-back guarantee. But there are none of buying more and getting a discount. There is also no separate section for Natural Elements Multi Collagen reviews.
And they also don't try to convince anyone for days (with a ridiculously long product page).
As for the benefits, it implies that there will be gains for bone health, digestive health, skin and face health, as well as muscle, joint, and tendon health. There are also claims to improve immunity, nail, and hair health.
As for any free-of claims, it's said to be Non-GMO, Gluten-Free, and Artificial-Ingredients-Free. It's also said to be Paleo-Friendly, Keto-Friendly, and free of wheat, milk, tree nuts, soy, and peanuts.
So, it looks pretty okay. Is the Multi Collagen by Natural Elements worth a purchase though?
Ingredients | Seems That Collagen Sourcing In This Might Be A Huge Flaw
Collagen supplements can be done in a number of different ways. There's the option to source it from just one ingredient like in the Doctor's Best Collagen (review). Then, there's, of course, to source it from two or three sources like in the Alaya Multi Collagen (review). Lastly, we can get it from a wide variety of sources like in the Live Conscious Beyond Collagen (review) which is also the approach that the supplement of this review takes.
So, per serving (three capsules), the Natural Elements Multi Collagen 2,025 milligrams of a Proprietary Blend. This blend consists of Hydrolyzed Bovine Collagen, Hydrolyzed Porcine Collagen, Hydrolyzed Fish Collagen, and Chicken Eggshell Membrane Collagen. Here's to elaborate on that.

First, it's really important what the sourcing is like. Here, they say that it's Grass-Fed and Pasture-Raised. What they do, however, forget is Hormone-Free. Because cows can be Grass-Fed and Pasture-Raised while also being fed corn and antibiotics in winter. Hence, not as beneficial.
Another aspect what we don't get a taste of is what is the Fish or Marine Collagen sourcing like. Because we would want it to be Wild-Caught, Deep-Sea (and preferably sustainable) stuff. This one doesn't elaborate. Thus, I would assume the worst.
Also, is Porcine (pig) part of the Collagen Grass-Fed and Pasture-Raised? It seems that only the Bovine might have that sourcing. And then, what's with that Eggshell Membrane Collagen of Chicken? Again, no details what is the sourcing here. Are they Cage-Free or not?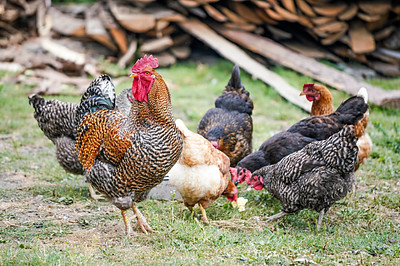 So, I would assume the worst. Because no manufacturer in his right mind would ever advertise that they use just caged chickens or in Collagen from in captivity grown Fish. It would be like shooting in their foot. So, details like this (unless they're top-notch in every way) are typically left out.
Second, 2,025 milligrams or 2.025 grams are not an optimal amount. What we would want is it being at 10 grams at least (so, it's five times less in this). And thus, I don't see how that full range of benefits works out for this one. I believe they will be limited at best. And poor sourcing will only further add to that [R, R, R, R, R, R, R, R, R].
Whereas as far as that claim for the improved immune system, it's not our typical claim associated with Collagen use. However, Collagen does provide Glutamine which is an amino acid that can assist the immune system. So, it checks out [R, R, R, R].
Third, I like that they do third-party testing on the purity of the ingredients. That's definitely an advantage for the Natural Elements Multi Collagen over many other products out there.
So, all in all, there's some good and there's some bad. They should really add more detail if their Collagen is properly sourced. Otherwise, it just seems suboptimal right from the start. Whereas if what theorize here is correct, they should just start to properly source them (and add respective claims).
Side Effects | To Review Additives, They Got It Right With These Two
Side effects take place typically because of a poor choice of additives. Additives are the necessary extra ingredients not present for the benefit, but rather to ensure that we get to have capsules, tablets, liquids, gummies, or whatever other way of consumption we want.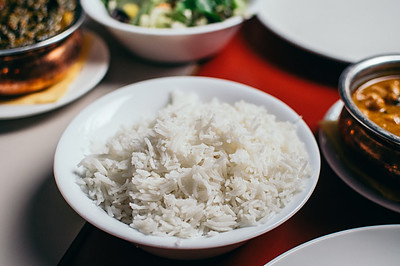 And we can really get it wrong. For example, something like the RejuviCare Super Collagen (review) uses Artificial Colors. This is something that can be a very potent cause of a wide range of different cancers. So, not ideal, to say the least [R, R, R, R, R, R, R].
Now, what's up with the Natural Elements Multi Collagen in this regard?
Well, it's very good as far as additives go. It uses only two. HPMC and Rice Flour. And both are at least harmless as far as their effects on health.
HPMC is Hydroxypropyl Methylcellulose or Hypromellose. It's a substance derived from a substance that's extremely abundant in both vegetables and fruits known as Cellulose. While enormous amounts of it can create side effects like bloating, constipation, or diarrhea, it's very unlikely to happen. In fact, it's far more likely to simply grant some slight benefits [R, R, R, R, R, R, R].
As for Rice Flour, it's the Gluten-Free and Non-GMO version of wheat flour and cornflour. It's like the more healthy version of those two things. Furthermore, it can also create benefits like better digestive health and reduced cholesterol levels [R, R, R, R, R].
Hence, realistically, both of these ingredients are helpful. And they shouldn't typically cause any trouble when consuming the supplement of this review.
Reviews | Natural Elements Has Busted Customer Feedback & Reviews
But how have the customers' rally reacted towards it? Do they see it as some super awesome Collagen that has been immensely helpful to them in some or all areas of the claimed benefits? Or is it the exact opposite?
To provide a glimpse of that, many manufacturers out there offer customer review sections on their product pages. For example, the Zhou Collagen Peptides (review) and Alaya Multi Collagen (review). But that is not the case with the Natural Elements Multi Collagen.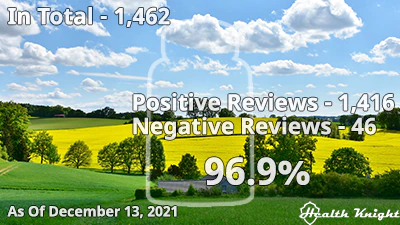 So, I did some digging by all other third-party sellers and retailers. And it turns out that we can't really buy this from most of them (like iHerb, LuckyVitamin, eVitamins, Pharmaca, and more).
We can really only get the supplement from either Amazon or eBay. And so, those were the only platforms on which I found some feedback.
In total, I managed to find 1,462 Natural Elements Multi Collagen reviews. Of these, 1,416 were positive (15 three-star, 62 four-star, 1,339 five-star) and 67 were negative (35 one-star, 11 two-star). Hence, we're looking at a global success rate of 96.9%. And that's some really high success rate.
I mean, less than like 1 person in 20 dislikes it. Furthermore, we have to account for the fact that people typically are far more eager to report negative experiences than they are when it comes to positive ones. Thus, the actual success rate is maybe even higher.
But I wouldn't be so quick as to judge that this is a buyable supplement. I mean, the sourcing on this is potentially still lacking. I gave the negative ratings a bit more thorough look.
Many reported that it either did nothing or that it made them ill (the capsules smelled bad). Others complained about the ripped-off protection seals. Others more experienced either a stomach upset or a face breakout, or a rash, or another type of allergy or side effect regarding it. Some were unhappy with the size of the pills. Whereas others simply called it a junk.
So, yes, there's plenty of positive feedback. But some just genuinely didn't have it good with the Natural Elements way of Collagen.
Pricing | Pricing Is Not Great Overall But It Works With Capsuled Options
Of all the negative Natural Elements Multi Collagen reviews I looked at, I did not encounter one that complained about pricing. Would this then entail that this is a very reasonably priced supplement? Not necessarily. But let's look at that.
So, for a container (180 capsules), the Collagen typically costs $22.99. That's a price for 60 days' worth of servings. Meaning, it's about $0.38 for a serving. Or to make it more easily comparable, it typically costs $1.89 for every 10 grams of Multi Collagen. How does that compare?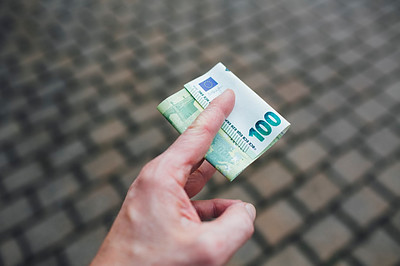 If we compare it to the very top-notch BioTrust Ageless Multi Collagen (review), it isn't very good. I mean, BioTrust typically costs $1.42 for every 10 grams of Multi Collagen. But it brings way more quality to the table than Natural Elements does.
To illustrate, BioTrust is all of the good sourcing (Hormone-Free, Antibiotics-Free, you name it). Furthermore, it doesn't use such a rather questionable option as Porcine Hydrolyzed Collagen. Instead, it's proper Chicken Collagen. And it adds L-Tryptophan for another layer of benefits. And it's third-party tested, Non-GMO, and everything.
It's just way, way better. I would certainly pick it over the Natural Elements Collagen option. But it's a powder. And if we have to compare it to other Multi Collagens in capsules, it definitely seems like a more viable option overall.
The Dr. Emil Multi Collagen (review) typically costs $27.95 for a container of 30 servings. That's $0.93 for every serving (1,735 milligrams). To do the math, that's $5.37 for every 10 grams of Multi Collagen. And a comparison of PureNature Collagen Ultra (review) would typically be $7.33 for every 10 grams of Multi Collagen.
So, the difference is about 3-4 fold for both. Granted, I would much rather prefer the Collagen sourcing of Dr. Emil and PureNature but the price difference is huge. And other than that, there are no major differences between them (all have good additives, success rates, third-party testing, etc.).
All in all, while the Natural Elements Collagen doesn't seem like the most optimal choice in terms of price for Multi Collagen, it compares favorably when compared to other capsuled Multi Collagens.
Pros & Cons | The Product Is Flawed In Some Aspects
Pros
Cons
✓ The Collagen Is promised to be Grass-Fed and Pasture-Raised. It's also Non-GMO.

✘

The Natural Elements Multi Collagen isn't Hormone-Free or Wild-Caught.
✓ It delivers its contents in a capsule.

✘

Amounts of the protein per serving are not particularly thrilling for the full range of benefits. They are going to be limited at best.
✓ It has good additives.

✘

Price is bad if we compare it to what true quality powder options cost.
✓ The supplement of this review has great success rates.
✓ Pricing is very good when compared to other similar capsuled supplements.
Overall | I Would Simply Shortlist This Collagen Supplement
I don't know. I somehow expected more out of the Natural Elements Multi Collagen. I mean, there are quite a few aspects to love about it. But then, it has this one major drawback which, at least for me, I probably wouldn't be able to look past.
So, yes, it's got great success rates. It uses quality additives. I also like the fact that it's Non-GMO, Gluten-Free, and third-party tested for purity. I like the various Collagen sources it brings to the table mostly. And then, it's also priced very well.
It's the best priced capsuled Multi Collagen as far as I'm aware.
But for drawbacks, we have Collagen sourcing. Namely, the concern is that it might not use the highest quality everything to make its Collagen. Meaning, it might be sourced from cows fed Antibiotics, pigs fed with Corn, Fish raised in captivity, and gather Eggshell Membrane from just caged Chickens.
And then, also, the total Collagen amount per serving is lacking. But that's kind of an inherent drawback for almost all capsuled Collagen products.
Thus, (out of avoid it, consider it, shortlist it, buy it) I believe that we should shortlist the Natural Elements Multi Collagen. Namely, yes, it does many things right. But then, there are a few which seem to be lacking profoundly. At least for the time being.
On that note, if you are interested in something Multi Collagen but absolutely awesome, I would recommend looking into this one (review). Whereas if a capsuled Collagen is a must for you, I would recommend looking into this (review). It's not a multi Collagen but with its patented Collagen formulation, I believe it will be at least 100% better if not more.
Above all, I hope this Natural Elements Multi Collagen review helped you find the information you were looking for. If you have any thoughts or questions, I'm all here for you. And do feel free to leave your own personal reviews on the product as well.
Health Knight Rating: 7.5/10