|  Marketing  |  Ingredients  |  Side Effects  |  Reviews  |  Pricing  |  Pros & Cons  |  Overall  |
According to the Youtheory Collagen Advanced Formula reviews posted by customers, this truly helps them feel better about themselves.
Many said that they are feeling improvements in their skin and hair (and compliments are flying in as well). For others, it truly helps with nail strength. For others, it was the no-more-pain effect in their joints and back that got them excited. And then, some even call it their anti-aging secret.
So, in this Youtheory Collagen Advanced Formula review, it will be about discussing every aspect of the supplement imaginable.
Hence, the idea is to be no extension of the manufacturer's marketing or other similar nonsense. This is all going to be about what I feel is the truth, the whole truth, and nothing but the truth. And we'll do that by assessing marketing, ingredients, side effects (additives), customer feedback, and pricing. We'll do it the truth-seeking way.
Marketing | Anti-Aging & Other Beauty Benefits Are Core For Youtheory
According to the manufacturer, the Youtheory Collagen Advanced Formula is "designed to help replenish the body's supply of this essential protein." Per their words, "with 6,000 mg of highly-absorbable collagen per serving, this product delivers intensive nourishment to help combat the effects of the aging process." So, sounds good.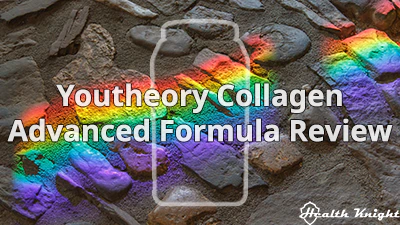 But the product itself doesn't have a dedicated product page. Which is odd but does happen.
On that note, it's probably one of those times when discussing marketing tactics and their ways of convincing people won't be useful (or even just accurate).
As for benefits, the Youtheory Collagen Advanced Formula claims quite a few. Meaning, we've got both the classic ones like better skin, hair, and nail health. And then, it also promises to fight signs of anti-aging and support tendons and ligaments.
As for any free-of claims, it has fewer than what we find by products like the Orgain Collagen Peptides (review) and the Bubs Naturals Collagen (review). For the supplement of this review, it's Dairy-Free, Gluten-Free, and Soy-Free.
So, definitely, decent overall. But is it truly worth the investment?
Ingredients | A Poor Man's Attempt At Multi Collagen Or What?
Collagen can be delivered in a plethora of different ways. I mean, powder is the classic one like with the Native Path Collagen (review). Another one, for sure, is liquid like the Isagenix Collagen Elixir (review). And then, there are also capsules and tablets. Namely, tablets are what the Youtheory Collagen Advanced Formula does.

So, the supplement of this review offers 6,000 milligrams of Hydrolyzed Collagen (Types I, II, III) which comes both from Bovine and Chicken sources and 60 milligrams of vitamin C. Here's to elaborate on that.
There are three key aspects for every Collagen. It's about sourcing, amounts, and testing.
Sourcing has to be top-notch. Only healthy animals can provide truly helpful Collagen. Hence, both cows and chickens have to be Pasture-Raised and Grass-Fed or Naturally-Fed (no corn, soy, and similar nonsense, just their natural diet) [R, R, R, R, R, R, R, R, R].
But for the Youtheory Collagen Advanced Formula, we're not promised any of that. And that's a very bad sign since that typically means that the specific Collagen is not acquired from high-quality sources.
Other than that, offering just Bovine and Chicken as sources do make me scratch my head.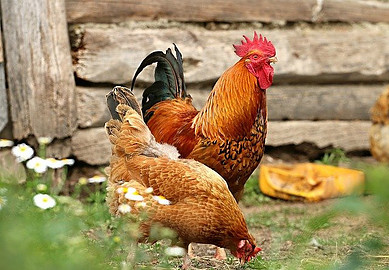 I mean, why didn't they make a proper multi Collagen then like what we've seen from Biotrust Ageless Collagen (review) or Alaya Multi Collagen (review)? Is this like a poor man's attempt at multi Collagen? It feels that way. But I can't say, for sure.
As for amounts, it's a tablet supplement. Meaning, it will kind of inevitably carry less than the preferred at least 10 grams of the protein. Still, I think that the Youtheory does a decently good job given that it offers 6 grams when most other capsuled products offer 2-3 grams at best.
All in all, as far as the benefits go, I think it's tricky. Ultimately, I don't think that they will be any more than limited. Yes, we might see improvements to skin or nails. But we'll likely miss any positives for joints and hair. Or any combination of the mentioned [R, R, R, R, R, R, R, R, R].
As for testing, it's important that they have good manufacturing practices in place. To that end, yes, Youtheory is pretty devoted to that. They do in-house testing and all kinds of other quality-related stuff. But no third-party testing. In other words, it's decent but not ideal.
As for the vitamin C contents, I like that it comes as Calcium Ascorbate. That's one of the best options. As for the amounts, yes, it can be helpful. But I wouldn't be expecting too much [R, R].
Side Effects | With Additives, Youtheory Collagen Advanced Formula Is Dope
Side effects typically stem from additives. Meaning, the latter is the sole reason for the former, typically. And there are so many ways how to get it wrong which is pretty crazy if you ask me.
I mean, something like the Bulletproof Collagen Protein (review) has Maltodextrin. And that's a substance extremely common in all kinds of processed foods, junk food, and even sweets and ice creams. Yet, it can weaken our immunity, cause headaches, bloating, difficulties breathing, diarrhea, as well as it's a cover-up ingredient to hide flavor enhancers, sweeteners, and more [R, R, R, R, R, R, R].
And that's definitely not the only example when it comes to harmful. But what's with the Youtheory Collagen Advanced Formula in this regard?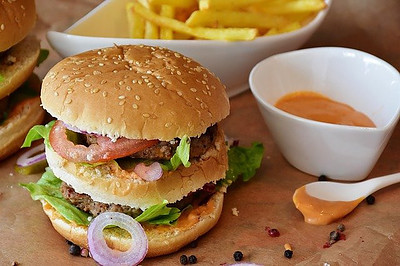 The supplement of this review has only one additive. Magnesium Stearate.
So, is it harmful?
Well, if you google it, you will most definitely be led into thinking that this is one of the worst additives out there as it inhibits proper T-cell functioning, thus promoting cancer. And there are even some seemingly extremely reputable sources following that hype.
The reality of things is, however, very different.
Proper understanding of the available research will leave us where the minority of high-profile doctors are landing with this one. Meaning, the Stearic Acid in the Magnesium Stearate is actually not harmful at all due to the specific characteristics when it comes to human biochemistry [R, R, R, R, R].
In fact, babies consume more Stearic Acid through mother's milk than we ever could with tablets. And if that doesn't clearly tell us something about the harmlessness of the ingredients, I don't know what will [R, R, R, R, R].
Reviews | Customer Feedback Is Great But That's The Danger
Many people choose their primary source of information to be raw customer reviews. Because that is how they believe that they will acquire the most accurate insights. But I would argue that it's not true.
I mean, for starters, tasty supplements like Olly Undeniable Beauty (review) and the Pure Gold Collagen (review) are a definite loophole. People don't think bad of these. Because the fact that it's tasty gets a lot of praise and often seemingly justifies other drawbacks.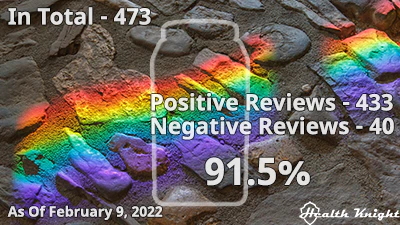 Second, there are even companies whose sole means of making money is helping their clients show up high on Amazon and similar platforms by leaving fake five-star reviews. And there are others, too. Hence, bottom line is that this feedback helps view things from another perspective but it shouldn't be the only source of information.
As for the Youtheory Collagen Advanced Formula reviews, I managed to find a total of 473 (pulled from third-party sources).
Of these, 433 were positive (five-star, four-star, three-star) and 40 were negative (one-star, two-star). To do the math, that's a global success rate of 91.5%. Which, in isolation, is really good.
So, there were clearly people that absolutely swore by it. But what about those that don't?
Many were disgusted by the fact that the serving size is six capsules. Others were put off by serious stomach distress. Others didn't feel any difference at all. Others more just felt sick every time when they took it. Whereas some even loathed it for giving them erectile dysfunction. And then, there were other unforeseen allergic reactions (like jittery, swelling, etc.).
And then, there were quite a few others that got sent the wrong product (Youtheory with Biotin instead of vitamin C).
Pricing | Advanced Formula Customer Reviews Didn't Complain, Too Much
Looking at the Youtheory Collagen Advanced Formula reviews on the note of pricing, it's a rather dark picture. I mean, even the five-star pieces of feedback sometimes were unhappy with the price online when they can get it cheaper at their local store. But is the price objectively bad? Here's some math.
So, per container of 390 tablets, the supplement of this review typically costs $25.50. In other words, that's 6.5 cents for every tablet. To put it in more comparable terms, that's 65.4 cents. Which is actually an insanely low price for a tableted Collagen supplement.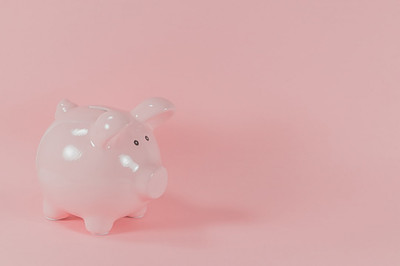 Here are a few examples to illustrate.
Something like the Naturelo Collagen (review) typically costs $23.36. To do some converting, that's $0.78 for a serving or $1.03 for every 10 grams of Bovine Collagen. Hence, Naturelo is some 37% more expensive.
But it does do it in a way of Grass-Fed, Pasture-Raised Collagen. It also adds some digestive enzymes to the mix. And then, the thing is also third-party tested. Overall, it certainly outclasses Youtheory. But Youtheory comes in capsules.
And capsules just in general are significantly more expensive. I mean, something like the Nature's Truth Multi Collagen Complex (review) typically costs $15.79 for a container. That's $3.51 for every 10 grams of Multi Collagen. Which is about how just about any capsule or tablet supplement on average costs.
That's more than 5-fold the price. So, while side by side the Nature's Truth may seem better, I would actually prefer Youtheory between the two due to that cost difference.
Pros & Cons | It Has Some Strong Pros But Also Huge Flaws
Pros
Cons
✓ It comes in tablets.

✘

The Collagen likely isn't Grass-Fed, Pasture-Raised, Non-GMO. Hence, its beneficialness will suffer.
✓ The Youtheory Collagen Advanced Formula has decent additives.

✘

There are six tablets per serving.
✓ They in-house test their products.

✘

The supplement of this review is not third-party tested.
✓ It has good customer feedback and success rates.
✓ The price is insanely good.
Overall | I Would Consider This More Hype Version Of Youtheory Collagen
What I like is that the Advanced Formula of Youtheory Collagen does have a unique strength. That strength is being an unapologetically affordable Collagen of two sources in tablets. And to that end, no other brand out there, as far as I'm aware, can keep up with it.
And so, for positives, we have great success rates and decent choice of additives. Whereas its biggest strengths are the insanely low price and the fact that it comes in tablets and 6 grams of the protein per serving.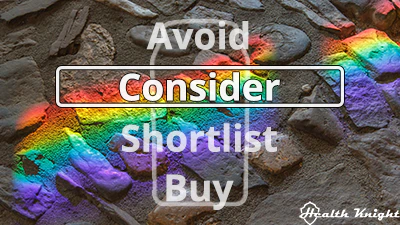 Still, we have very huge negatives.
First, I don't think that there will be many people comfortable with taking six tablets a day for Collagen. I mean, I would 100% prefer powder over that. Second, no third-party testing to attest purity. And third, it's likely poorly sourced Collagen.
Which just means that there will be fewer benefits to gain.
Hence, (out of avoid it, consider it, shortlist it, buy it), I think it's fine to consider it but I certainly wouldn't prefer it. I feel that I've said it a few times already. But the Collagen-sourcing-related flaws are just too meaningful, in my opinion.
One alternative that we didn't really discuss would be to go with patented Collagens like the Reserveage Collagen Booster (full review). They offer the convenience of 2-3 capsules with benefits similar to those of 10-gram Collagen powders. But personally, I would still prefer this (full review with a summary).
Above all, I hope this Youtheory Collagen Advanced Formula review helped you find the information you were looking for. If you have any thoughts or questions, I'm just a comment away. And do feel free to leave your own personal reviews on the product as well.