|  Marketing  |  Ingredients  |  Side Effects: Unflavored, Wild Berry, Peach, Chocolate  |  Reviews  |  Pricing  |  Overall  |
According to the Native Path Collagen reviews posted by customers, it has been life-changing, and it is a product for anyone who is seriously committed to longevity.
Many people praise it for being absolutely supernatural when it comes to improving their skin health. Others were genuinely thrilled with the kind of improvement they're seeing for their hair and nails. It has also helped tremendously with joint pain. And some people mentioned that this also helped with their weight loss and energy levels.
So, in this Native Path Collagen review, we will be looking at all four of the supplements associated with the brand. The Unflavored option. And all of the Flavored versions. The Wild Berry. The Peach. And The Chocolate. And we'll look at them properly and thoroughly.
Hence, the idea is to be no extension of the manufacturer's marketing or other similar nonsense. This is all going to be about what I feel is the truth, the whole truth, and nothing but the truth. And we'll do that by assessing marketing, ingredients, side effects (additives), customer feedback, and pricing. We'll do it the truth-seeking way.
Marketing | Promising Gains To Joints, Bones, Gut & Hair, Skin, Nail Health
According to the manufacturer, the Native Path Collagen Peptides is a supplement for anyone "looking to add more collagen to your daily diet." Per their words, their "unflavored grass-fed collagen formula is hydrolyzed for faster absorption and clump-free mixability." So, it's pretty straightforward and sounds good [R].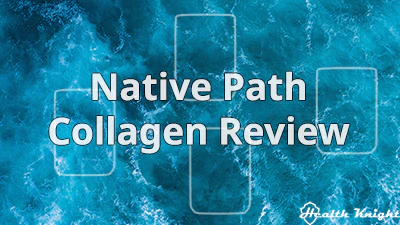 As for the product page, it's a rather brief one. To that end, it reminds me heavily of something like the Revive Collagen (review).
Still, in terms of marketing, it's more like the Bubs Naturals Collagen Protein (review). Meaning, it uses plenty of marketing to help people decide in favor of it (namely, persuade).
First, we've got the subscribe-and-save option which gets us 10% off. Then, there's also a conditional money-back guarantee (minus shipping). There are also discounts when purchasing in bulk. And then, of course, there's also a section full of unnaturally positive Native Path Collagen reviews.
As for the benefits, the Native Path supplement promises more than most. It's said to offer gains to joints, bones, gut, and artery lining. These are promised on top of the typical hair, skin, and nails benefits.
As for the free-of claims, it promises to be Non-GMO. Additionally, there are also claims for being Sugar-Free, Soy-Free, Gluten-Free, and Dairy-Free. All of that, while also being Keto and Paleo-Friendly.
So, all in all, just by the marketing, I do like the supplement of this review. But is it truly worth the investment?
Ingredients | These Collagen Peptides Have Room To Grow
While there are a whole lot of different Collagens out there, the Native Path Collagen is kind of like the Bulletproof Collagen (review) and Skinny Fit Collagen (review). This is a sense that despite there being both unflavored and flavored versions of the products, they all share the exact same beneficial ingredients.

So, per serving (one scoop), all Nature Path Collagen supplements offer 10 grams of Hydrolyzed Bovine Collagen (Types I & III). Now, here's to elaborate on that.
Whenever we're looking at Collagen, three things genuinely matter.
First, it's all about sourcing. This Collagen is sourced from Grass-Fed and Pasture-Raised cows. Given that the hide comes from Brazilian, Argentinian, and Columbian farms, I'm fairly confident that it can sometimes be Hormone-Free. However, I wouldn't consider that a guarantee [R, R, R, R, R, R].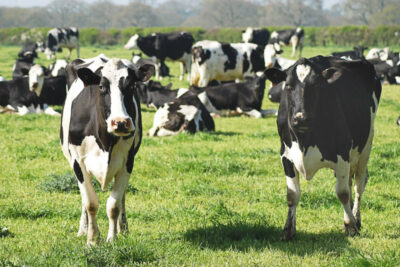 Meaning, if they were to have Hormone-Free too, that would be ideal. In this case, it doesn't seem to be necessarily true. Hence, it does take away from its value.
Second, it's all about the amounts. We've got 10 grams per scoop which are kind of the ideal minimum. I mean, we could go more. But going any less would probably prove to not be nearly as helpful [R, R, R, R, R, R, R, R, R].
Overall, given the sourcing and amounts, I think it does have the capacity to deliver on all the promised gains. And potentially even more [R, R, R, R, R, R, R, R, R].
Third, we have to discuss testing. From what I can tell, they are doing in-house testing on the Native Path Collagen. Which is good. Still, it's not as great as third-party testing. Hence, I guess, in this case, it's fine but it definitely could be better.
Side Effects | Discussing Each Of Nature Path's Flavors Separately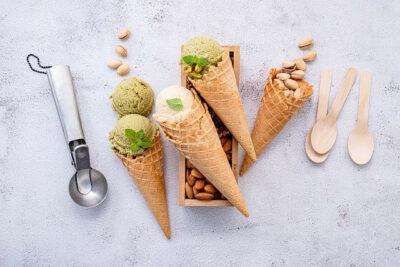 Side effects are typically the product of additives. Hence, we have to look at these other ingredients as well. Because they can really affect things without many people actively realizing it.
For example, something like the Pure Gold Collagen (review) uses Sucralose which is an artificial sweetener commonly used in products like ice-creams, sweets, and all kinds of soft drinks.
But at the same time, it can be the sole cause of eating disorders, cancer, depression, obesity, heart disease, leaky gut, diabetes, less brainpower, and many more ill conditions [R, R, R, R, R, R, R, R, R, R, R, R].
So, given that each of the supplements of this review uses a different set of additives, we'll be looking at each of them separately.
Native Path Collagen Peptides (Review) – No Additives For No Side Effects Whatsoever
The Native Path Collagen Peptides (Unflavored) is said to have no additives in it whatsoever. But is that even possible? Are there supplements that don't use any additives?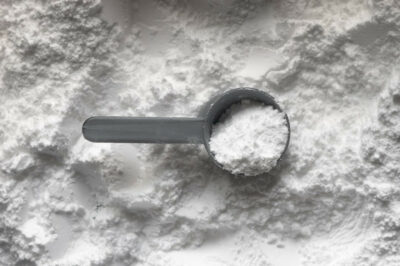 Yes, there are. Certain categories of supplements don't have to.
This is because while 99% of others need that "glue" to hold it all together, others don't have to have that.
For example, any capsule or tablet supplement like the Superself Marine Collagen (review) will have to have some form of keeping it all together. Whereas all unflavored powders can typically do without that.
And the Native Path Collagen is simply one such example of that. Which just means that with the Unflavored version of things, we get all the positives of Collagen and none of the potential side effects due to additives. Which to me feels like the best way of doing things.
Native Path Collagen Wild Berry (Review) – Only Healthy Sweeteners & Quality Choices
Unlike the Unflavored option, Native Path Collagen Wild Berry does use a number of additives. The primary purpose of these is not to help hold it all together but instead to add a certain flavor to the powder.
So, this one uses Malic Acid, Natural Flavor, Trisodium Citrate Dihydrate, Enzymatically Modified Stevia, and Monk Fruit Extract. Here's to elaborate.
Malic Acid is a substance naturally found in fruits like apples, cherries, apricots, pears, grapes, and many more. It sometimes is even used as the beneficial ingredient in supplements. Thus, if anything, this will likely be nothing but beneficial [R, R, R, R].
Natural Flavors are tricky since many people are not aware these can be very harmful as well due to admixtures and impurities that can happen in the process of manufacturing. To that end, as far as the Native Path Collagen goes, I think it should be fine. Because they do embrace in-house testing [R, R, R, R, R].
Trisodium Citrate Dihydrate is a Tribasic Salt of Citric Acid. To that end, it does seem to be very similar to Citric Acid in many ways. And that's something found in every living organism. Generally, this shouldn't cause any problems unless we're having too much of it (commonly used in many processed foods) [R, R, R, R, R].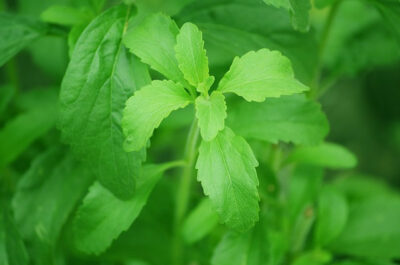 Whereas both Stevia and Monk Fruit are natural and fully healthy sweeteners that are also known for many benefits. That said, Enzymatically Modified Stevia is a slightly different thing than regular Stevia [R, R, R, R, R, R, R, R, R, R].
It has improved taste and it's way sweeter. That's something achieved with the help of genetically modified yeast which improves the number of best-tasting rebaudioside molecules. Whereas that genetically modified yeast is not itself present in the final ingredient. Which leads me to think that in terms of side effects, it should cause any just as Stevia [R, R, R, R].
On that note, I think that the additives in the Native Path Collagen Wild Berry are very low risk and, generally speaking, shouldn't be causing any troubles.
Native Path Collagen Peach (Review) – Fixing The Supplement Up With Some Cinnamon
The Native Path Collagen Peach is kind of like its Wild Berry brother. It uses Malic Acid, Natural Flavor, Enzymatically Modified Stevia, Monk Fruit Extract, and Cinnamon.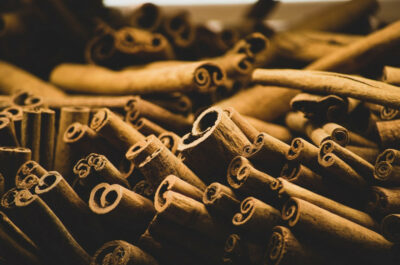 In other words, the only difference between them in terms of additives is the lack of Trisodium Citrate Dihydrate and the addition of Cinnamon.
Cinnamon is a great ingredient. It's loaded both with various antioxidants and it displays powerful anti-inflammation properties. It's something that in antioxidant activity surpasses such foods and superfoods as garlic and oregano [R, R, R, R, R, R].
On top of that, Cinnamon is known to aid gut health, protect brain health, battle cancer, bacterial, and fungal infections, improve heart health, help manage blood sugar levels and blood pressure, and offer many more benefits [R, R, R, R, R, R, R, R, R].
So, I would say that the Native Path Collagen Peach is a viable option overall.
Native Path Collagen Chocolate (Review) – Finding A Way For Cocoa & Sea Salt Onto Collagen
And the Native Path Collagen Chocolate is definitely another one. This one uses Natural Flavor, Alkalized Cocoa Powder, Pink Himalayan Sea Salt, Enzymatically Modified Stevia, and Monk Fruit Extract.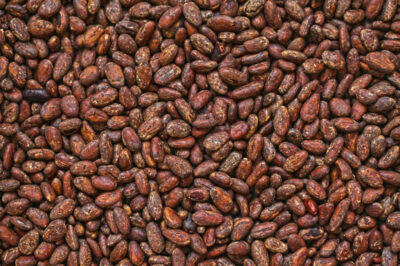 So, it's mostly additives that we already discussed apart from the Alkalized Cocoa Powder and Pink Himalayan Sea Salt.
So, the former, much like Cinnamon, is a truly capable antioxidant. It's something that can not only improve mood, erase fatigue, and help fight off cancer, but also aid brainpower, foster heart health, boost digestion, balance blood sugar and cholesterol levels, enhance anti-inflammation and offer anti-bacterial properties, as well as help protect the brain and more [R, R, R, R, R].
As for the latter, it's another awesome ingredient. It's more than harmless as it can offer many gains. To that end, it's known to support weight loss, aid heart health, enhance brain health, boost the immune system, help battle depression and foster nutrient absorption, assist muscle health, and have plenty of other benefits [R, R, R, R].
Thus, much like any other Native Path Collagen, the Chocolate option too feels like a decent bet.
Reviews | Its Customer Feedback Is Significantly Lower Than Quality Brands
The Native Path Collagen customer reviews found on the product pages are insane. I mean, there is literally no negative feedback whatsoever. It's basically just all happy and extremely satisfied people. Which feels highly unnatural. And impossible.
It's kind of like what we've seen with products like the Isagenix Collagen Elixir (review) and Naturelo Collagen (review).
And that's fine because it's a tactic very commonly used due to its effectiveness in persuading people. It's kind of building on this idea and a natural bias that if there are so many people that like it, it can't possibly be bad.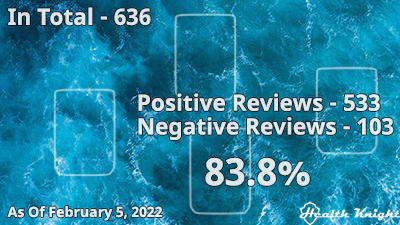 But it can. And so, since we're purely interested in the truth-seeking of things, I did research the Native Path Collagen reviews left on third-party sites. And let me just say that it seems that not that many platforms are selling besides Amazon (and the manufacturer).
So, in total, I managed to find 636 reviews. By far most of this feedback was for their Unflavored (Collagen Peptides) version. Whereas the Peach and Chocolate version didn't have any feedback at all. Which is likely because these are the newer additions to the lineup.
So, out of these 636 Native Path Collagen reviews, 533 were positive and 103 were negative. Meaning, it's basically that a fifth of the customers didn't like the product. Or in terms of percentages, that's 83.8%. And that's just not a high number.
I mean, basically, any high-quality, value-oriented brand has its feedback at above 90.0% at least.
So, what did the unhappy purchasers of the product have to say?
While there were quite a few people that encountered stomach pain, distress, diarrhea and many others that saw no benefits with it at all, there was one predominant complaint. It was about the sudden container size change while changing the price.
Apparently, at some point, businesses on Amazon started selling the product for the same price but with half the contents. And no one was given any heads up. Meaning, anyone who had an active subscription for the product was faced with having paid the same price for half the value they thought they were getting. And others added that the price has been consistently creeping up lately.
Pricing | It's Absurd, It's Ridiculous, It Is Absolutely Retarded, To An Extent
Indeed, based on the Native Path Collagen reviews, truly many people haven't been thrilled with what the pricing has been like. But is that objectively a bad price at which they market it currently? Let's do some math.
So, per container (25 servings), the Native Path typically costs $29.00. For a serving and for every 10 grams of Bovine Collagen, that's $1.16. Whereas if we subscribe to their service, that's $26.10 per container. Or $1.04 for every 10 grams.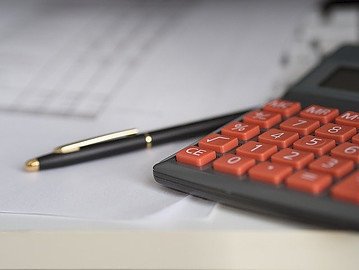 And that's a lot of money for something that isn't guaranteed to be Hormone-Free and is not third-party tested. Here are a few examples to illustrate.
Take, for example, the Zhou Collagen Peptides (review). This thing is pure Bovine Collagen with no additives and decent success rates. It's Hormone-Free over Native Path and does in-house testing just like the supplement of this review.
However, Zhou costs 55.3 cents for every 10 grams of Bovine Collagen. Regardless of the price (regular or discounted), that's about twice the difference. And Zhou has more quality.
Between the two, I would 100% pick the Zhou Peptides.
Another example to put it against would be the Live Conscious Collagen Peptides (review). This one is all that Native Path is but better. I mean, pure Collagen, no additives, and not only does it have Hormone-Free, but it's also third-party tested.
And then, Live Conscious comes at a typical price of 59.8 cents per every 10 grams. Again, that's basically half the price. And then, a fun fact is that it can get even lower than that with some of the subscribe-and-save options that Live Conscious offers.
Overall | NativePath Might Seem Very Hype But Don't Just Trust That
As far as I can tell, the Native Path Collagen as a supplement brand has been a very popular product lately. Personally, I'm not entirely sure as to what sparked that. But I'm absolutely certain that the hype is overrated.
I mean, sure, the product offers Grass-Fed, Pasture-Raised Collagen at very decent amounts per serving. It also doesn't have any additives. And it gets in-house tested. And it's awesome that it has flavored options, too.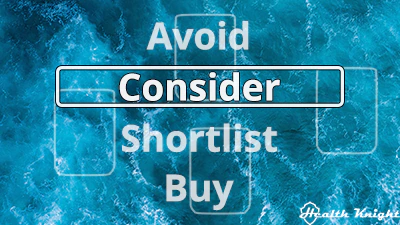 Still, for negatives, it doesn't have Hormone-Free Collagen. It also doesn't do third-party testing.
But really the nail in the coffin is the pricing policy. First, I don't appreciate the fact that they do their customers like that (sudden major serving decrease but the same price). Second, I think it's a very expensive supplement when it comes to what else is out there.
Hence, (out of avoid it, consider it, shortlist it, buy it), yes, I think it's fine to consider it. But personally, I would definitely not go for it. There are just way too many better options out there. Options that not only offer better pricing, but also more quality.
So, if you're in the market for an actually great Collagen for a very reasonable and efficient price, I would propose looking into my favorite and the best supplement in the category (full review with a summary).
Above all, I hope this Native Path Collagen review helped you find the information you were looking for. If you have any thoughts or questions, I'm all here for you. And do feel free to leave your own personal reviews on the product as well.