|  Marketing  |  Ingredients  |  Side Effects  |  Reviews  |  Pricing  |  Overall  |
According to the SuperSelf Marine Collagen reviews posted by customers, they are definitely going to buy again. Many are thrilled with the fact that it has no taste and the capsules are easy to swallow. Others are made happy by the fact that this has improved their nail, hair, and skin health. Others simply note that they love it and that the price is great.
So, in this article, we'll break the supplement wide open and discuss everything that there is to discuss.
Hence, the idea is to be no extension of the manufacturer's marketing or other similar nonsense. This is all going to be about what I feel is the truth, the whole truth, and nothing but the truth. And we'll do that in assessing for marketing, ingredients, side effects (additives), customer feedback, and pricing. We'll do it the truth-seeking way.
Marketing | No Hair or Nail Health Promises With This Collagen
According to the manufacturer, the SuperSelf Marine Collagen has "been specially created to give you a great blend of benefits." Per their words, it is "made from purely natural ingredients, with no artificial additives or fillers." To paraphrase, they insist on it being fully natural and loaded with benefits [R].
So, as for the product page, it's got plenty of information. And there are a bunch of marketing tactics as well to kind of push people to decide in favor of it.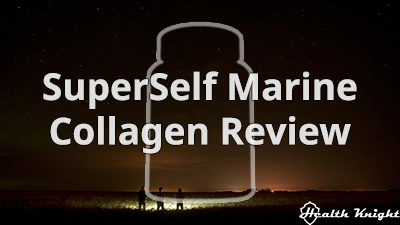 I mean, with the product, they offer free shipping. They also offer a discount on the original price. Another aspect is that they offer a subscribe-and-save option (10% off). And then, we also get a section full of unnaturally positive SuperSelf Marine Collagen reviews.
To that end, it's kind of like Bulletproof Collagen Protein (review) and Reverse Life Collagen (review). And the supplement of this article also offers a discount if you refer a friend.
As for the benefits, it promises to help fight fatigue, improve skin health, aid the immune system, support bone health, and thoroughly contribute to anti-aging effects. Other benefits also do get implied. These include the betterment of muscle and heart health.
As for any free-of claims, what they do claim is that this supplement is Artificial-Additives-Free and Fillers-Free, Non-GMO, Gluten-Free [R].
So, as far as marketing materials, I think it's fair to say that the SuperSelf Marine Collagen looks decent. But is it genuinely worth the money?
Ingredients | To Dissect Contents, It Should Be Named Hyaluronic Acid
What I like about Collagens is that they can be done in a variety of different ways. We've got powders like the Live Conscious Collagen Peptides (review). We've got the liquids like the Vim & Vigor Collagenate (review). And we've got the capsules and tablets as it is in the SuperSelf Collagen.

So, per serving (four capsules), the supplement of this review contains 2,200 milligrams of Hydrolyzed Marine Collagen Peptides, 120 milligrams of Hyaluronic Acid, and 80 milligrams of vitamin C. Here's to elaborate.
So, 2.2 grams of Collagen isn't much. I mean, any proper Collagen powder offers at least 10 grams of that. And that's what we should be getting if we're after the full range of benefits [R, R, R, R, R, R, R, R, R].
As for sourcing for the protein, Wild-Caught Fish are the most beneficial. This supplement likely doesn't have that. I mean, they claim that these come from carefully sourced animals, however, that doesn't rule out the possibility in itself that these are Farm-Raised. And Farm-Raised just isn't good [R, R, R, R, R, R].
And then, another aspect of this is third-party testing. It's important for Marine products because we have to know that the protein has been properly purified due to the potential for pollution. And with the SuperSelf, we've got everything we need. Meaning, they do third-party testing on their end-products which is great. There's some actual devotion to quality. Which is always good to see [R, R].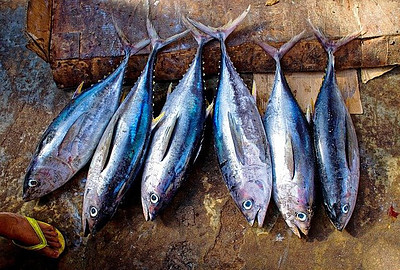 As for Hyaluronic Acid, I actually think that it is odd that they call it SuperSelf Collagen, instead of SuperSelf Hyaluronic Acid. Because they don't have a potent amount of Collagen, yet they offer plenty of Hyaluronic Acid. I mean, standalone Hyaluronic supplements typically offer 50-100 milligrams when this offers 120 milligrams [
R
, 
R
, 
R
, 
R
, 
R
].
So, this is actually kind of their primary ingredient. And so, it can really, really help skin health through improving elasticity, reducing wrinkles, supporting wound healing, anti-aging, and other skin benefits while also aiding eye and joint health [R, R, R, R, R].
As for that last ingredient, I would say that it's there just for the show. I mean, sure, vitamin C can help in various different ways. Immune health is one of the primary benefits and contribution to Collagen production in our system is another one. However, I don't think it will meaningfully contribute to that in 80 milligrams. That's just way too little [R, R, R, R, R, R].
Based on all this, I don't think that the SuperSelf Collagen will contribute to heart and fatigue reduction. I would also argue that it will likely not matter for bone health and will have a minuscule impact on immune health. They're just overpromising.
Side Effects | To Review Additives, Superself Marine Collagen Is Decent
Side effects are typically the product of additives. And this Marine Collagen of SuperSelf promises that it has no artificial additives in it. But is that genuinely enough to guarantee safety and no side effects at all? No, not even close.
For example, even High-Fructose Corn Syrup can be considered or created as a non-artificial additive. And even with that, in supplements like the Olly Undeniable Beauty (review), it can be the reason for diabetes, leaky gut, depression, heart disease, weight gain, obesity, cancer, liver disease, and other problems [R, R, R, R, R, R, R, R, R].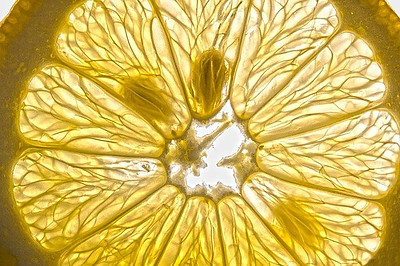 Also, Citric Acid in supplements like the
LAC Taut Collagen (review)
can be considered a non-artificial additive (found in citrus fruits). And it can cause a wide variety of problems including joint pain, stiffness, and swelling, stomach pain, muscular pain, weaker immunity, shortness of breath, and that's just the beginning of it [
R
, 
R
, 
R
, 
R
].
So, in this regard, what's up with the supplement of this review?
Well, the SuperSelf Marine Collagen uses two different additives. Organic Nu-MAG. And Vegetable Capsule Shell (Hydroxypropylmethylcellulose).
The Nu-MAG is a capable patented additive. It consists of Rice Extract, Rice Hulls, Gum Arabic, and Sunflower Oil. It's commonly used as an alternative to the Magnesium Stearate. And in itself, I believe it poses no dangers for side effects. I mean, Sunflower Oil is definitely not the most optimal oil but it works nonetheless [R, R, R, R, R, R].
The other ingredient is Hydroxypropylmethylcellulose which is a mouthful. More commonly, it is referred to as HPMC or Hypromellose. This one is a substance derived from Cellulose. And as such, it doesn't really have the capacity to harm us since Cellulose is present in just about every vegetable, fruit, plant we'll ever eat [R, R, R, R, R, R, R].
So, all in all, I don't think that the SuperSelf Marine Collagen is problematic when it comes to the additives and potential side effects. Which is always a good thing.
Reviews | Being Hard To Swallow Is The Most Predominant Complain
The supplement of this review is not like what we saw with Hey Nutrition Collagen (review) and Yoli Collagen (review). Meaning, it's not one of those supplements that have no customer feedback anywhere. There's both some on its product page and some by third-party sellers.
So, we've got a total of 116 SuperSelf Marine Collagen reviews on its product page. And while these may have some insights, they are unnaturally positive. I mean, this product doesn't have a single two-star or one-star rating. It's all three-star or higher.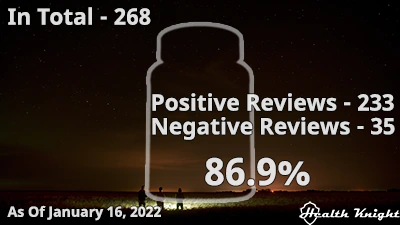 Is that a natural thing? No, even the most awesome, insane, high-value products get bad comments about them. And the fact that this doesn't, it just makes it unnatural. Hence, this feedback has likely been adjusted, deleted, or edited to fit the marketing needs of the product better.
And that's fine. It's marketing. Manufacturers need to sell. Still, if we're after the truth, this kind of customer feedback helps us nothing. Thus, I took it to all third-party sellers and retailers I could find.
In total, I managed to come across 268 pieces of customer ratings with comments. That's 233 positive SuperSelf Marine Collagen reviews and 35 negative ones. Namely, to do the math, that means that we're looking at an 86.9% global success rate.
Which is likely even higher given that people are more intrinsically inclined to report negative experiences than they are when it comes to positive ones. But still, that's pretty bad. And it gives a pretty good count of the negative reviews to feel what the complaints have been like.
Very many say that this supplement is worse than tablets. Not only are they hard to swallow but they also have a nasty taste to them. Others noted that this didn't help their nail or joint health at all. Whereas some others did encounter headaches, digestive problems, and feelings of unwell. And then, for some, the seal was ripped off.
Pricing | For What SuperSelf Offers, It Is An Insanely Expensive Product
While there were quite a few five-star SuperSelf Marine Collagen customer reviews that claimed that this supplement is an insane value for the price, is that really the case? I mean, if we look at it objectively, does that still makes sense? Let's do some math to assess that.
So, per container (30 servings), the supplement typically costs £17.91 (about $24.49). That's £0.60 (about $0.82) per serving. Meaning, it's £2.71 (about $3.71) for every 10 grams of Marine Collagen. How does that compare?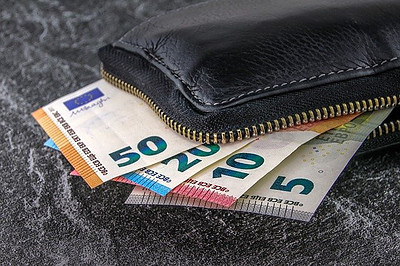 Personally, I don't think it compares well at all. I mean, if we want a proper Marine Collagen, we could just go for the
Landish Marine one (review)
which costs typically $1.41 for every 10 grams of Marine Collagen.
I mean, that's basically one-third of the price but offers Wild-Caught, Deep-Sea Collagen that is also third-party tested and has no additives whatsoever.
Then, if we compare it to something in capsules, we've got something like the Health Logics Biocell Collagen (review). This one goes typically for 42.4 cents for every 1,000 milligrams of BioCell Collagen (has built-in Hyaluronic Acid). Which is a patented formulation that proved to be effective in various studies in amounts as low as 1,000 milligrams [R, R, R, R, R, R, R].
Thus, it's, essentially, nine times less expensive, yet so much more effective. Plus, it's third-party tested. It has no bad additives. It has good success rates. And it's just a great product in every way possible.
Now, we didn't really account for the fact that the SuperSelf Collagen offers very potent amounts of Hyaluronic Acid. So, it definitely gets outclassed as far as Collagen contents go. Does it get outclassed also by other Hyaluronic Acid supplement options out there?
Absolutely. We can get something like the NOW Foods Hyaluronic Acid or Jarrow Formulas Hyaluronic Acid for literally more than 10-fold less. And I think that it's a big deal.
Heck, we could even get a Landish Marine Collagen and couple it with one of the mentioned Hyaluronic Acid options, and we would still be more than two times under what the SuperSelf costs but with more quality and third-party tested Collagen.
Overall | This Supplement Is Fine To Consider But I Wouldn't Buy It
I don't think that the SuperSelf Marine Collagen is good. I mean, sure, there is something to it. However, I genuinely don't like their marketing. I just don't agree with claiming something that likely isn't going to be there at all in terms of benefits.
So, for positives, it has plenty of Hyaluronic Acid, it has no additives, and the success rates are fine. Another thing I really like is that they do follow the most quality approach there is. Namely, they do third-party testing.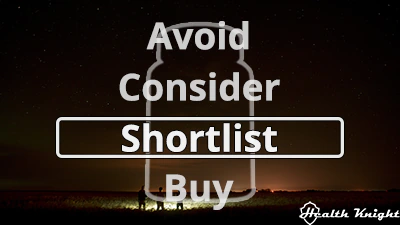 For negatives, the Collagen is rubbish. And that's both in terms of total amounts per serving and the sourcing.
But arguably its biggest downfall is the price. I mean, that thing is just nuts. There are so many better, more affordable, more quality options out there. Plus, no Hyaluronic Acid supplements out there don't cost what the SuperSelf does.
Hence, (out of avoid it, consider it, shortlist it, buy it) I would recommend shortlisting it. I mean, there isn't inherently anything hazardous about it. And it's high quality. It's just not that great in terms of Collagen.
On that note, if you are interested in something really dope as far as the protein goes, I would recommend looking into Live Conscious Collagen Peptides (full review with a summary). Whereas if you're interested in Marine Collagen specifically, I would recommend looking into the Landish Marine Collagen (review).
Above all, I hope this SuperSelf Marine Collagen review helped you find the information you were looking for. If you have any thoughts or questions, I'm all here for you. And do feel free to leave your own personal reviews on the product as well.