|  Marketing  |  Ingredients & Side Effects: Replenishment, Infusion  |  Reviews  |  Pricing  |  Overall  |
According to the LAC Taut Collagen reviews, this has been loved by many customers. Many have seen huge improvements as far as skin health and anti-aging. Others simply note that they love the product and that it works. Others also mention that it has great taste. Whereas others more are thrilled with the results they are seeing as far hair and nail health goes.
In this Taut Collagen review, we will truly put the thing on the spot, and we'll carefully assess it.
Hence, the idea is to be no extension of the manufacturer's marketing or other BS. This is all going to be about what I feel is the truth, the whole truth, and nothing but the truth. And we'll do that in assessing for marketing, ingredients, side effects (additives), customer feedback, and pricing. We'll do it the truth-seeking way.
Marketing | It's Confusing Because Distinct Products Use The Same Name
To speak about the marketing aspects, it's pretty hard to tell which exactly is the manufacturer of Taut. I mean, there are at least two websites out there that are kind of taking on the role of being the author of the supplement (both talk about Taut Collagen being their product). What made it more confusing was that while both offered visually extremely close to identical products, the ingredients in those are different [R, R].
So, it is between LAC and Renew Alliance. But the tricky part is that while LAC would seem to be the obvious choice (and it is the original manufacturer), it turns out that Renew Alliance is some sort of authorized distributor of the thing in the US. Hence, we'll be primarily focusing on that one throughout this Taut Collagen review. And then, add a section later on to discuss the other one [R, R].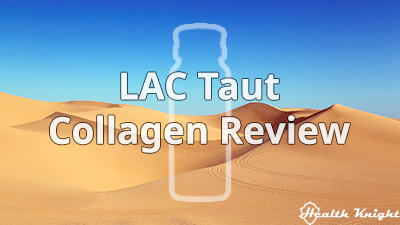 So, according to the distributor, the LAC Taut Collagen is "formulated to supercharge and replenish your skin's collagen, elastin and hyaluronic acid (the supporting foundation for youthful, smooth, healthy skin) and now with grape seed extract to protect and preserve your skin and collagen from free radical damage." Per their words, it's the perfect thing to "fight signs of aging naturally and restore your youthful healthy skin from within" [R].
So, it sounds awesome, doesn't it? But the product page is the type of thing that will drown into information anyone. Well, at least it's well-structured like Orgain Collagen Peptides (review) or Landish Marine Collagen (review).
And there are just an absolute ton of promises that go with the product. It primarily claims skin health through smoother, firmer, fuller skin, reduced wrinkles, improved skin elasticity, better hydration, radiance, and suppleness, diminished fine lines, scars, eczema, and stretch marks, as well as lifted and toned sagging skin while also giving stronger hair and nails.
For marketing, the supplement of this review doesn't have much but it does self-proclaim being the most luxurious, powerful, and effective Collagen out there (supposedly #1 at that). Which is a pretty strong statement, to say the least. Moreover, it's a statement that's not actually based on facts, as far as I can tell. No references or actual evidence as to why they say that.
Supposedly, the Taut Collagen has also been done studies on. However, as far as I can tell, there are none. It's all just references for the benefits of Hydrolyzed Collagen in general. Whereas all the images like the ultrasound image of a 60-year-old's skin or an image of a 40-year-old before and after are just that. Namely, some random results by two random people [R, R].
As for any free-ofs, the supplement is said to be Gluten-Free and Preservative-Free.
So, all in all, it sounds rather good. Especially considering all of the promised benefits. But is it actually worth our time?
Ingredients & Side Effects | Dividing All The Supplements Into Subsections
Since I might be adding LAC Taut Collagen Radiance and LAC Taut Collagen Plus Placenta to this Taut Collagen review at a later date, I figured that it's probably best to divide everything into subsections here. I think it's going to make it easier to follow along. And this will give the opportunity to jump straight to what is most relevant to you.
So, for each supplement, we'll discuss ingredients and side effects. Namely, it's going to be about all the beneficial stuff and about all the additives added since those are the ones typically causing side effects if there are any.
LAC Taut Premium Collagen Replenishment Formula (Review) – Good But Semi-Bad Additives
LAC is really inconsistent with how it refers to the product. So, just know that LAC Taut Premium Collagen Replenishment Formula is also Taut Premium Advanced Formula, LAC Taut Liquid Collagen Drink, and Taut Premium Collagen Advanced Formula collagen drink. This section is devoted to the supplement going by all of these names (Renew Alliance's version of things).
Beneficial Ingredients Are Pretty Great, I Definitely Like The Collagen Abundance & Sourcing
The LAC Taut Premium Collagen Replenishment Formula is an extremely diverse supplement as far as the beneficial ingredients go. It doesn't hold only Collagen like the NeoCell Super Collagen (review). It also doesn't add only one extra nutrient in addition to the protein like the Doctor's Best Collagen Capsules (review). It's much more like what we've seen with the Applied Nutrition Liquid Collagen (review). Namely, it's almost multivitamin-like.
So, per serving (one bottle of 50 mL), the supplement of this section contains 13 grams of Fish Collagen Peptides, 50 milligrams of Grape Seed extract, 30 milligrams of Marine Elastin Peptides, 10 milligrams of each Hyaluronic Acid and Deoxyribonucleic Acid (DNA), and 1 milligram of Ceramide. To all of this, we are also getting 300 milligrams of vitamin C, 43 IU of vitamin E, 10 milligrams of vitamin B1, 5 milligrams of each vitamin B2 and B6. Here's what it all means.
As for those 13 grams of Peptides, it's a very decent amount. Hence, I'm confident that the Taut Collagen has every reason to deliver on all of the Collagen-associated gains [R, R, R, R].
These basically include all of the promised ones. Plus, the substance can additionally grant such benefits as better bone and joint health, stronger teeth, improved muscle health and metabolism, as well as it helps heal bedsores, promotes heart health, and reduces blood sugar and blood pressure levels. Above all, anti-aging properties all the way [R, R, R, R, R].
In terms of sourcing, it also seems fine since it is 100% of wild-caught red snapper fish. What makes matters even sweeter is that Taut Collagen is also third-party tested for purity and potency. Which is great. So, some high quality Collagen, indeed [R].
What I don't particularly like about the thing though, it's about the extra vitamins it adds. Given that they don't specify the exact forms of many of them, I think it's fair to assume that they're in the worst absorbable forms. I mean, why else would they not be properly transparent about them then?
To that end, vitamin E is probably the biggest deal here. I mean, in this one, it is likely in its synthetic form. A form that is not only half as effective as its natural counterpart but can be outright toxic. Also, the other vitamins are not mostly ideal. Any proper multivitamin would do a much better job. And even conventional ones (both for men and women) would provide far more value given their superior forms for absorption [R, R, R, R, R, R, R, R, R, R, R, R, R, R, R, R].
As for the rest, Grape Seed extract seems to be quite solid as far as amounts go, thus, I feel there is a potential for the full range of benefits. To that end, Grape Seeds can improve blood flow, reduce blood pressure, help battle cancer, protect from oxidative damage, support brain health and wound healing, assists bone formation, help antibacterially and antifungally, shields liver health, as well as has some other benefits. But they also have the capacity to improve Collagen production [R, R, R, R, R, R].
As for Hyaluronic Acid, it is about 10 times short of what seems to be the most effective approach. So, while there is some potential reduce wrinkles, improve skin elasticity, banish the bags under the eyes, aid joint health, heal dandruff, foster wound healing, boost eye health, and above all, promote younger-looking and just in every way healthier skin, I wouldn't bet on it [R, R, R, R, R].
As for Deoxyribonucleic Acid (DNA), the benefits of supplementation with it hasn't been really documented. But we do naturally find DNA in food. Ultimately, I quite honestly have no idea what they are trying to accomplish with this. Supposedly, a small additional amount through supplement can bring significant improvement in overall well-being, longevity, and health. But I feel that's somewhat of a longshot. I will have to do more research on this for future articles [R, R, R, R, R, R].
Lastly, Ceramides are lipids that make up around 50% of the outer layer of our skin. And consequently, with that, it's something that gets commonly associated with anti-aging benefits to the skin. That's includes both, namely when it comes to skincare products and supplements. Still, gains from this will probably be quite limited as, generally speaking, 1 milligram is nothing even remotely amazing [R, R, R].
So, overall, while some of the substances the Taut Collagen uses are pretty well-documented, others just aren't. To that end, it's quite an unconventional road they've chosen to walk. Which I'm personally not fully convinced by. But I like the way they do the main ingredient (Collagen). I like it a lot.
While There Are Some Flaws & Side Effects With The Additives, It Isn't Too Terrible Overall
So, that's the beneficial stuff. What about the stuff that holds it all together? The stuff that can create very violent side effects as it is the case with ingredients such as Artificial Colors in supplements like the RejuviCare Super Collagen (review)?
As the additives, the supplement of this review uses Water, Concentrated Orange Juice, Isomalto-Oligosaccharide, Xylitol, Citric Acid, Natural Flavor, Malic Acid, Dextrin, and Stevia Leaf Extract. Here's to elaborate on the most problematic ingredients of these.
Citric Acid is harmless. But it's harmless only if it's Non-GMO, if one's meals are not typically based on processed food (or just in general there aren't tons of it otherwise in one's diet already), and if one does not use Aluminum utensils, cutlery, or other containers (because Citric Acid improves Aluminum absorption which isn't healthy; it's not a crucial mineral for health) [R, R, R, R, R, R, R, R, R, R, R, R].
The second and third of these preconditions we can influence. The first one we can't. That's completely up to the product at hand. On that note, I suspect Taut Collagen might have GMOs within it. This is mainly because nowhere on its marketing materials, nor anywhere else on either of those websites (Renew Alliance and LAC) I was able to find any references to the supplement being of Non-GMO [R, R, R, R].
Which typically is just a way of saying, this one has some GMO ingredients, especially given that they are so upfront about the other free-of information (Gluten-Free, Preservative-Free). In which regard, we have no reason to believe that Citric Acid is not of GMO origins here. Which is a bad thing.
And so, it just means that this ingredient can quite possibly cause joint pain, swelling, and stiffness. On top of that, it can also contribute to shortness of breath, stomach and muscular pain, as well as it can weaken our immune health, and bring other negative effects [R, R, R, R].
Natural Flavors are not healthy just because there's the word "Natural" there. Many people mistake these for that. That said, Natural Flavors can actually be healthy and beneficial but that is only if their manufacturing is superb. And hence, it all kind of depends on what kind of manufacturing practices are used and implemented. Whereas given that they third-party test the supplement of this review, it should be fine [R, R, R, R, R].
As for Xylitol, it's a sugar alcohol. Yes, it has been reported to have benefits and I have shifted from viewing it as a bad ingredient. However, it can still cause a variety of stomach-related issues, like diarrhea and excruciating bloating. So, that's just something to be aware of [R, R, R, R, R, R, R, R, R, R, R, R].
Lastly, Dextrin also comes with a mixed message. It is said to provide some benefits and even ease some conditions, however, it can also cause stomach cramping, gas, flatulence, diarrhea, bloating, and some other. But despite that, I feel it's more beneficial than harmful. Hence, it's, again, just something to be mindful about [R, R, R, R, R, R, R, R].
So, overall, I think that it's not ideal but it's not terrible either.
LAC Taut Collagen Infusion Therapy (Review) – Not Liking Additives At All
Now, let's tackle the sligtly altered version of the Taut Collagen. Meaning, let's explore more thoroughly the LAC Taut Collagen Infusion Therapy which also goes by the name of LAC Taut RDS Collagen and LAC Taut Premium Collagen Drink.
Beneficial Ingredients Are The Same As In The Previous Option For The Most Part
Per serving (one bottle of 50 mL), this Taut Collagen version offers 13 grams of RDS Premium Collagen, 52 milligrams of Shark Cartilage Extract, 10 milligrams of each Hyaluronic Acid and Aqueous CoQ10, 9 milligrams of Deoxyribonucleic Acid (DNA), and 1 milligram of Ceramide. To all of this, we are also getting 345 milligrams of the Vitamins Blend which consists of unspecified amounts of vitamin C, E, B1, B2, B6, and Beta Carotene. Here's to elaborate.
So, we have no Grape Seed extract, Marine Elastin Peptides swapped out for Shark Cartilage Extract, added Aqueous CoQ10, a bit less DNA, and added Beta Carotene.
As for 13 grams of RDS Premium Collagen, I wouldn't contemplate it that much. They speak about it the same way they do about the 13 grams of Fish Collagen Peptides. Plus, they refer to the same studies. Hence, that's not a difference by my books.
As it is with Marine Elastin Peptides, the same goes for Shark Cartilage Extract. It's basically just more Collagen likely in the form of Type II.
Whereas Aqueous CoQ10 is an antioxidant crucially important when it comes to growth and maintenance of cells. It can help fertility, promote heart health, reduce headaches, help fight cancer and diabetes, aid skin health, and have other potential gains. To that end, I'm not really sure about the amounts present. They seem to be very on the scarce side [R, R, R, R, R, R].
As for that Vitamins Blend, Beta Carotene is a good addition. However, if my math is right (and my speculations about IU to mg conversions), 345 milligrams of all that total is less than what's present in the Taut Premium Collagen Replenishment Formula. Other than that, that amount distributed across the individual vitamins is likely the same of very similar.
Thus, the real difference is, essentially, only the Grape Seed Extract for Aqueous CoQ10. That is, if it wasn't for additives.
Additives Largely Resemble The Collagen Replenishment Formula But Are Worse
The LAC Taut Collagen Infusion Therapy does use different kinds of additives than its sister, the LAC Taut Premium Collagen Replenishment Formula. There are actually two notable differences.
So, the supplement of this section uses Citric Acid, Malic Acid, Sodium Benzoate, Orange Juice, Orange Flavor, Isomaltooligosaccharide, Sucralose, and Water.
Citric Acid displays the same dangers we already covered with the Replenishment Formula (these mostly being associated with the fact that it's likely GMO). Whereas Malic Acid (a substance naturally found in pears), Orange Juice, Orange Flavor, Isomaltooligosaccharide, and Water should all be fine.
We've left with Sodium Benzoate and Sucralose.
Sodium Benzoate is a preservative (so much for that Preservative-Free claim). Overall, Sodium Benzoate is a very tricky substance. While it can have some potential for benefits, I believe the possible dangers do far outweigh that [R, R, R, R, R, R].
To illustrate, Sodium Benzoate can cause abdominal pain, nausea, vomiting. It can also contribute to cancer, inflammation, ADHD, oxidative stress, allergies, and mess with appetite control, thus supporting weight gain and obesity [R, R, R, R, R, R].
Sucralose is an artificial sweetener that is commonly used to replace sugar and supposedly all its hazardous effects. The sad part is, however, that this is not really better, it only superficially typically looks that way. Namely, long-term consumption of it can cause cancer, heart disease, diabetes, obesity, eating disorders, leaky gut, depression, and a couple of other undesirable conditions [R, R, R, R, R, R, R, R, R, R, R].
Hence, not the kind of ingredients I would shoot for. Definitely, the kind of ingredients that I would not want in the LAC Taut Collagen Infusion Therapy.
Reviews | For Success Rates Only Effectively 3 In 4 People Find Value In It
When it comes to Taut Collagen customer reviews, it does heavily remind me of supplements like Ancient Nutrition Multi Collagen Protein (review) or Skinny Fit Super Youth (review). Meaning, while we can find customer reviews on the manufacturer's website, I feel they don't really accurately represent the actual global success rates. Which is often likely due to manufacturers having full control over their website, which can mean adjusting and editing those ratings to help better convert a future customer.
To illustrate, on that page at the time of this writing, Taut Collagen has a total of 104 reviews. Of these, there's 1 one-star, none two-star, 6 three-star, 6 four-star, and 91 five-star. Thus, a total of one negative review and 103 positive ones. Hence, a global success rate of 99.0%. Which would be absolutely busted if it was consistent with what can be found by other sellers and retailers.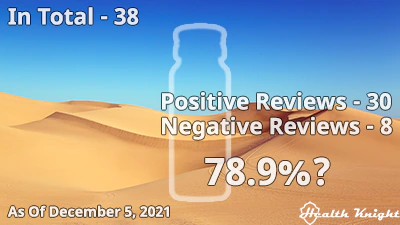 But, yeah… It isn't.
Across all other resources, I was only able to scrape together a total of 38 Taut Collagen reviews. Which frankly, is ridiculously odd given that the supplement has been around for more than 7 years (on the global scene). I mean, to me it makes no sense whatsoever. Quite honestly, it somewhat suggests that they've tried to reset the public feedback on it with a relaunch or something [R].
And that can only really mean one thing.
The LAC Taut Collagen probably didn't get as great of feedback as the manufacturer wanted. Or maybe it never quite won people over. Which wouldn't be surprising given the current global success rates.
Out of those 38 ratings, 8 were negative (1-star, 2-star) and 30 were positive (3-star, 4-star, 5-star). Which means a global success rate of 78.9% or only 3 in every 4 people enjoyed the thing. That's not a lot.
Another thought to consider is the fact that back when I first researched it in April 2020, there were 50 Taut Collagen reviews I could find across all resources. Maybe they're just constantly resetting it globally. I mean, who knows. It's just terribly odd in general. Typically manufacturers definitely don't do this.
And if truly Taut Collagen was something revolutionary, wouldn't there be customer reviews everywhere?
Pricing | Frankly, I Don't Think The Collagen's Price Is Worth It
In the past, the supplement of this review cost $95.00 per box of 8 bottles or 8 servings. And that hasn't changed at all. The real question is whether or not we should consider that expensive. So, here's some math.
The Taut Collagen costs $95.00 for 8 bottles. That means it costs $11.88 per bottle which is a single serving. Or, to make it more comparable with other brands, that's $9.13 for every 10 grams of Marine Collagen. Now, how does that compare?
Well, it doesn't compare very favorably at all. I mean, let's a couple of its rivals at it to really illustrate that point.
Arguably one of the most capable Marine Collagens out there is the Truvani Marine Collagen (review). It provides 12 grams of Type I, II, III Collagen per every serving. It's got no additives or harmful ingredients. And it's Non-GMO, third-party tested, and everything.
Yes, it adds no Grape Seed extracts, Hyaluronic Acid, or Ceramides but it's priced at $2.12 for every 10 grams of Marine Collagen. To do the math, that's just about 23% of what LAC Taut Collagen costs. Needless to say, I would prefer Truvani every time.
Another great example would be the Vital Proteins Marine Collagen (review). The same as LAC Taut also the Vital Proteins supplement does third-party testing. Vital Proteins has no added additives. It also doesn't offer any additional substances. But the price of it is $1.38 for every 10 grams of Marine Collagen. To do the math, that's a mere 15% of what LAC costs.
I mean, there are no ingredients in the Taut Collagen supplements that justify that kind of price increase over its rivals. To that end, the way I see it, the supplement of this review is just unreasonably, predatory, disgustingly overpriced.
Overall | An Overpriced Wonder Not Worth Investing In & Better Options
I think it's fair to say that LAC Taut Collagen comes across its marketing materials as this incredible, truly awesome Collagen supplement that will be the answer to all of our anti-aging, skin-health-promoting, hair-and-nail-health-focused goals. But it doesn't quite truly embody that.
I mean, sure, for positives, it's got some great Collagen amounts per serving. It's also third-party tested. And just from a pure user experience standpoint, it seems more convenient for quite a few people since it's a liquid.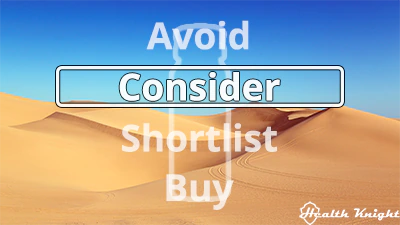 That said, there are certainly are more negatives than positives.
I mean, it's got pretty low success rates. The additives in it are at times questionable, to say the least. Plus, it doesn't claim to be Non-GMO. And claims to be Preservative-Free when it really isn't. But its worst aspect has to be the pricing. It's just ridiculously overpriced.
Thus, (out of avoid it, consider it, shortlist it, buy it) I believe that we should just consider the LAC Taut Collagen (Premium Collagen Replenishment Formula) but avoid its Infusion Therapy counterpart.
On that note, there certainly are great Collagen supplements out there. Those typically offer far better value for the price. Plus, they don't use shady or potentially harmful ingredients. They're just truly about providing value and quality. My favorite one is this one (full review with a summary). But if it has to be a Marine Collagen, I would choose this one (review).
Other than that, I hope this LAC Taut Collagen review helped you find the information you were looking for. If you have any thoughts or questions, I'm all here for you. And do feel free to leave your own personal reviews on the product as well.