|  Marketing  |  Ingredients  |  Additives  |  Reviews  |  Pricing  |  Overall  |
This NeoCell Super Collagen review is about exploring the supplement to the deepest of depths and thus, provide the most comprehensive article around.
And to make that happen, we will be diving through the claims. We will be evaluating the ingredients, potential benefits, and additives, too. On top of that, we'll also examine the customer reviews, global success rates, and pricing.
This NeoCell Super Collagen Review To Help See It In Full Light
According to the manufacturer, NeoCell Super Collagen is a supplement that "makes it easy to tap into your inner source of natural beauty for youthful, radiant skin." Per their words, it's to "bring your inner beauty out [and] support healthy collagen formation for beautiful skin, hair, and nails." So, they're doing some strong emphasis on the notion of beauty [R].
Its product page is one of the really concise ones. And to that end, it does remind me of the pages much like those for Nature's Truth Ultra Collagen (review) and Orgain Collagen Peptides (review).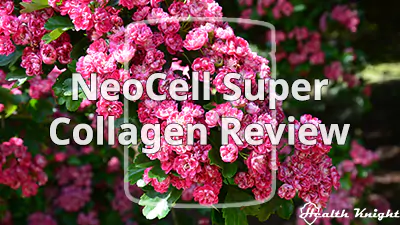 I really love that there are no long texts or gabbling about the many benefits over and over again.
As for the promotional materials, the NeoCell Super Collagen is very laid back. At least so it seems. In reality, they offer 25% off if we subscribe to monthly shipments. And if we do, we also get free-shipping. Plus, there's the option to cancel any time.
Hence, I think that's enough to get far more people interested in the product than otherwise. Whereas when it comes to the promised benefits, they really emphasize this idea of youthful and beautiful skin. They also promise inner strength for outer radiance with this. Which feels very vague but is certainly awesome sounding.
Other than that, this NeoCell claims to be Gluten-Free, Soy-Free, Lactose-Free, Wheat-Free, and without Artificial Flavors. On top of that, it's also Non-GMO certified by iGEN, Paleo-Friendly-Certified, and Keto-Certified. In the past, they have also claimed to be Corn-Free and Starch-Free which is very likely the case also here.
So, it looks pretty great all in all. The question is, however, is it really worth our investment?
To Review Ingredients, They've Improved Significantly Which Is Great
The NeoCell Super Collagen plays it safe. It is a product much like what we have seen with Amandean Marine Collagen (review) and Dr. Matthew Collagen (review). This NeoCell is all about the Collagen and nothing but the Collagen.
So, per serving (one scoop), it used to offer just 6.6 grams or 6,600 milligrams of Hydrolyzed Bovine Collagen. But that is no longer the case. It is now about 10 grams or 10,000 milligrams of the protein. Which is certainly a solid improvement.

I mean, this I believe is the way to go for a proper chance for the full range of gains. So, what kind of gains are we potentially actually looking at? Well, it's quite a bit more than just better skin health [R, R, R, R].
Thus, not only can Collagen promote elasticity and a youth-like look, reduce wrinkles and cellulite, and reverse skin aging, but it can also strengthen nails, improve hair growth and joint health, improve teeth, muscle, and bone health, better our blood sugar regulation, ease bedsores, boost metabolism, heal leaky gut, as well as improve health and well-being in a few other ways [R, R, R, R, R].
So, to that end, if anything, NeoCell is very conservative with its promotional materials. But there is one thing that I am not so keen on. And that has to do with sourcing.
I mean, don't get me wrong. Grass-Fed is great. But that's not the only notion we should be after. Because, truth said, Grass-Fed doesn't guarantee nor Pasture-Raised, nor Hormone-Free. And hence, it's not the most quality Collagen possible.
So, personally, I would certainly not call it a Super Collagen. Because, from what I can tell, we are not speaking about the best sourcing possible. And that's a shame, really.
There Are Some Options For Additives, I Would Suggest Flavor-Free
This next section is about exploring the other ingredients that most people never notice and even fewer ever talk about. Additives.
These are the ingredients that are often necessary to make supplementation forms, like tablets, capsules, etc. possible. But they can also be used to add certain colors, flavors, and even alter the way the tablet or capsule dissolves, as well as affect and influence its other properties.
But more importantly, not every single addition a supplement can have is a harmless one. Namely, the wrong kind of additives can cause potentially very hazardous side effects. Thus, we kind of must always know our supplement.
In this regard, when it comes to the NeoCell Super Collagen, the additives added depend on the flavor we choose.
While there used to be three different flavors and the additives differed for each, that is no longer the case. Now, we have just two. One of which isn't really a flavor because it's flavorless.
To that end, in my opinion, it is arguably the best option of these two to go for. Because unflavored NeoCell Super Collagen means that we are getting just pure Collagen with no unnecessary additions. And it allows us to create our own flavor for it.
Generally speaking, only about 1% of all the supplements out there are able to avoid the added extra other ingredients completely. This is one of them. And since it is one of them, I would suggest strongly to always prefer this one.
As for the other one, we have the French Vanilla flavored NeoCell Super Collagen.
This one has two listed additives. Natural flavors and Citric Acid. But, in reality, we probably not speaking of just two additives here. Meaning, this idea of Natural flavors is commonly and very likely comprised of quite a few different ingredients within itself (that manufacturers don't have to specify).
Generally, many people immediately associate the word "Natural" with healthy. But, in reality, that's a fool's game.
In truth, while some Natural Flavors can be extremely beneficial, there can also be nothing really natural about them, let alone healthy about them. It really all depends on the manufacturing practices that the manufacturer employs in any given case. So, what about this NeoCell case [R, R, R, R, R]?
Well, I have been a huge critic of NeoCell in the past, I don't think that's what's going on anymore. As far as I can tell, while they could potentially be falling short of some in-house testing (nothing claiming the opposite on their website), I think they're decent. Which is mostly because of the third-party certifications they do cling to. And that's not what many other manufacturers can be proud of. It's certainly always a good sign [R, R].
Now, as for that Citric Acid, generally speaking, it's a very safe additive. And even more so when it's a Non-GMO kind. Which in this case it is [R, R, R, R, R, R].
However, some studies have suggested that it might actually improve aluminum absorption. Given that aluminum is not really a metal we'd want to be intensifying-ly picking up, we should preferably make sure that we do not consume such a supplement out of an aluminum container or stir it with an aluminum utensil [R, R, R].
Plus, there's this aspect of potential toxicity of the acid if we otherwise consume it in abundant amounts from processed food. In that sense, not only can it create free radicals in excess amounts but also it can cause nausea, abdominal pain, tooth decay, diarrhea, vomiting, and other unpleasant side effects [R, R, R, R, R, R, R].
So, definitely, it's a fine additive. Just don't consume it too much with food choices you're having.
NeoCell Customer Reviews Are Pretty Great, To Say The Least
On to the next aspect, we have the NeoCell Super Collagen reviews of actual customers. So, how beneficial has the Collagen supplement been for people who've actually purchased it and done it for a while?
Well, taking a comprehensive look at almost every single real customer review I could find online, revealed that this particular one has been helpful to many, truly many people.
In fact, I found a lot of people that absolutely swear by it. And many have done the before and after pictures which pretty much without a shadow of a doubt approve that there is an increase in, for example, hair length or nail strength and health.
But how many have experienced these positive results exactly?
Well, as far as my research showed, it seems that 94.6% out of all people who've done it have found it at least to an extent beneficial (922 one-star and two-star reviews out of 17,005).
Moreover, given that people are typically more prone to reporting negative experiences than positive ones, the actual global success rate is likely even higher than that. But it certainly isn't all sunshine and rainbows with the NeoCell Super Collagen reviews. In fact, it's quite tragic if we look at the bad reviews.
Horrible smell and taste would be one thing. Not dissolving properly would be another. But receiving opened containers when purchasing on Amazon so people wouldn't be able to return it is just some next-level stuff.
Plus, there are a ton of reviews that cast a major shadow on the authenticity of NeoCell Super Collagen product when purchasing on Amazon. I mean, I feel I can say with extreme certainty that the product we can buy on Amazon is not the same product that we can buy on NeoCell's website.
I mean, as far as I can tell, they are either selling fakes or they are failing miserably as far as storing them in the right conditions, hence, easily spoiling the product. Neither is good. But I've seen this also with supplements like the Vital Proteins Collagen Peptides (review) and BioTrust Ageless Multi Collagen (review). The way I see it, Amazon and the platforms alike are not the place to buy supplements. Ever.
I Think Pricing Is Among Competitive Ones But There Are Other Flaws
While some of the NeoCell Super Collagen reviews had a few to say about pricing, generally it wasn't the case. Meaning, not a lot of people complained about the price. But that is not always a good indication of whether or not it's actually a great deal. Because there are a lot of tactics to make it seem sweeter than it actually is.
So, what about the supplement of this review? Is it that "super" in that regard?
Well, a container of it typically costs $16.95 which is more like $12.72 due to how flexible the auto-delivery option is. For that, we get 20 servings of the protein. That's $0.64 per serving. Or 63.6 cents per every 10 grams of Collagen. And that's a rather great price.
To illustrate, we have something like the Applied Nutrition Liquid Collagen (review). This one typically costs $11.99 per serving of 10 which in terms of Collagen alone is $3.00 per every 10 grams of Collagen.
Granted, it adds a whole bunch of different vitamins and a few other substances to the mix. But I don't think that's worth the 5-fold increase in price. Furthermore, Applied Nutrition doesn't even promise their Collagen to be Grass-Fed. Which is never a good sign.
So, the NeoCell Super Collagen looks great versus some of what I feel are the weaker options for Collagen. What about the stronger ones?
Well, compare it to the Live Conscious Collagen Peptides (review). There is a huge difference. Now, the Live Conscious option may not be that much cheaper at costing on average 59.8 cents per every 10 grams of Collagen. But it also promises to be sourced from Pasture-Raised, Hormone-Free animals. Plus, it's also third-party tested for purity.
Whereas the Super Collagen of this review has none of that. It's basically just the more-expensive-less-quality type of option.
The Super Collagen I Feel Has To Be Shortlisted, It's Good
I think it's fair to say that the NeoCell Super Collagen looks pretty great superficially. I mean, it provides solid amounts of Collagen with above-average sourcing. I like that there is a clean additive-free option.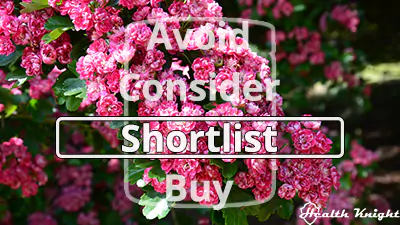 Moreover, there's a ton of reviews that approve that the product works, plus that insane 94.6% global success rate. And the price is okay, too. Also, I like the fact that it has got a third-party certification for Non-GMO.
But on that note, I feel a more meticulous look reveals that the supplement definitely has places to improve. I'm certainly not a fan of it lacking Pasture-Raised and Hormone-Free as far as its sourcing. I would also prefer it to be third-party tested. But other than that, it's pretty fine.
Hence, although I would likely not go for it myself, I feel that (out of avoid it, consider it, shortlist it, buy it) I kind of have to shortlist it. Personally, I would pick the Live Conscious Collagen Peptides (full review with a summary) over this one every day of the week.
Above all, I hope this NeoCell Super Collagen review helped you find the information you were looking for. Do you know anyone that has done this at least for some time? Do they recommend it to others? Was there something about this that you specifically liked? Let me know below. Also, feel free to leave your own personal reviews on the product.