|  Marketing  |  Ingredients  |  Additives  |  Reviews  |  Pricing  |  Overall  |
In this Dr. Matthew Collagen review, we will embark on a journey of insight. While it may sound poetic to some, I assure you, this is all about truth-seeking.
Thus, throughout this supplement review, we will dissect the claims and promotional materials. We will immerse ourselves in the beneficial ingredients and explore what it does have. We will go through additives and see how those fit into the picture. And that we won't leave without the extra of customer reviews and the respective global success rates. Lastly, there will be a section regarding pricing as well.
This Dr. Matthew Collagen Is For All You Truth-Seekers Out There
According to the manufacturer, Dr. Matthew Collagen (Peptides) is "an essential beauty nutrient with powerful results: Glowing skin, luminous hair, strong nails." Which they continue by claiming that "it is uniquely pure, neutral tasting, and odorless. It is the result of an ingenious, innovative bio-extraction technology that produces the cleanest, all-natural product of its kind ever implemented in the industry." So, a massively superb one supposedly [R].
The product page itself reminds me of something like those we've seen for Collagen supplements like Organixx Clean Sourced Collagens (review) and BioTrust Ageless Multi Collagen (review).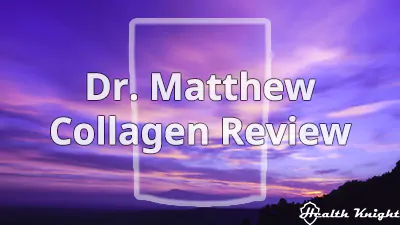 Only it's more collected, poised, and doesn't feel anywhere near as overbearing. Hence, it's much more like Further Food Collagen (review) and Live Conscious (LiveWell) Collagen Peptides (review) in its delivery. Only more sale-page-like but in a good way.
As far as the benefits, they go with the typical ones we find almost by every single Collagen supplement manufacturer, as well as, to some extent, kind of unconventional ones unique to their product.
The former include fostering skin elasticity, healthy hair, strong nails, better joint health, and mobility, as well as improved muscle recovery and gut health. Whereas the latter includes better immune function.
Apart from the gains, they list six other reasons why we should embrace their product and not the others. And let me just tell you, all of them are really compelling. Everything from not using harsh chemicals in the manufacturing process to Hormone-Free, Antibiotic-Free, Grass-Fed, Pasture-Raised cows to third-party testing. There feels to be just everything.
Plus, it's said to be free of fillers, gluten, soy, artificial colors, flavors, sweeteners, and other common allergens. And they also grant a 30-day no-questions-asked, money-back guarantee. So, there's some marketing, too [R].
But are these Collagen Peptides of Dr. Matthew truly as good as they sound?
As Far As Collagen In This One Goes, Attention To Detail Is Mesmerizing
There are a ton of supplements out there that feel as if they don't really care much about the Collagen sourcing of theirs. Here ones like NeoCell Gummy Glow (review) or Purely Optimal Collagen Complex (review). Not the Dr. Matthew Collagen Peptides supplement though.
Per serving (one scoop), the product offers 11,000 milligrams or 11 grams of Hydrolyzed Bovine Collagen Peptides. So, it's very similar to something like the Great Lakes Gelatin Collagen Hydrolysate (review) and Primal Harvest Primal Collagen (review). Only it feels a bit more thorough, thoughtful, mesmerizing.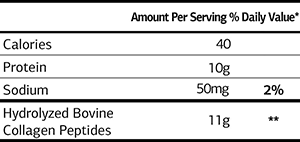 The way I see it, the thing about this Dr. Matthew's Collagen Peptides is that it really pays attention to detail.
First, they're well aware that it's not only important for the cows to be Grass-Fed and Pasture-Raised but it's also important to reassure that they are Hormone-Free and Antibiotic-Free (because sometimes the former doesn't necessarily mean the latter).
Second, they're ready to take the hard low-road if it means a higher quality product in terms of manufacturing. Which also inherently means they're way more friendly to the planet and its longevity.
Third, they partner with a third-party lab to ensure not only that their thing contains all that it claims but also to guarantee the purity and safety of it. Which is the approach to take.
As for the amount per serving itself, it's a great one. The way I see it, it has every reason to provide the benefits they claim it will. Furthermore, given that they don't use the unnecesary chemicals for the manufacturing process, I do believe this one will be far easier on our immune systems than most of its rivals will [R, R, R, R, R, R, R, R, R].
So, as far as the beneficial stuff in these Collagen Peptides of Dr. Matthew goes, it's as great as they come.
To Review The Additives, It Doesn't Mess It Up Here Either
There are all kinds of Collagen supplements out there. Some are extremely thoughtful and don't use any additives ever just because they can. Examples of this include supplements like Orgain Collagen Peptides (review) and Vital Proteins Marine Collagen (review) but there are many.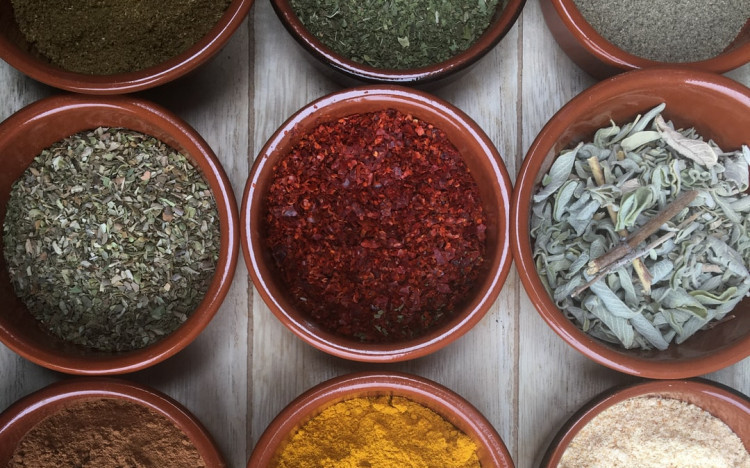 Others, however, choose to not go that road. And sometimes they overstep what is likely the harmless threshold. For example, the way I see it, the biggest problem with the NeoCell Liquid Collagen (review) was its sugar contents [R, R, R, R, R, R, R, R, R, R].
Whereas when it came to the something like the Vim & Vigor Collagenate (review) wasn't sugar. It was Potassium Sorbate instead [R, R, R, R, R, R, R, R].
So, what about this Dr. Matthew Collagen?
Well, it's an undeniable member of the first group.
It doesn't care about flavors. It doesn't care about other ingredients. It doesn't want anything to do with them. All it cares about is being a genuinely pure Collagen. No other thing to mingle and mess with that. Quite literally, it's as clean as they come.
According To Customer Reviews, A Massively Helpful Supplement
Moving beyond just the ingredients, we have the customer reviews and global success rates. A fascinating aspect of the whole thing if you ask me.
Unlike supplements such as Skinny Fit Super Youth (review) or Code Age Multi Collagen (review), this Dr. Matthew Collagen Peptides thing does not offer a customer review section on its product page. But then, again, it doesn't quite offer buying the product directly from them either. It's all through Amazon.
Which interestingly enough was also the sole and only source for customer ratings. And so, it kind of saved me all the estimations and math (well, almost).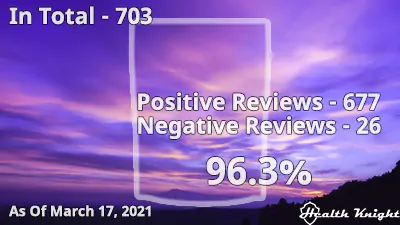 Out of the total of 703 Dr. Matthew Collagen reviews, only 26 were negative (16 one-star ones, and 10 two-star ones) along with 286 positive ones (14 three-star, 51 four-star, 612 five-star). Which means that it's sitting at a 96.3% global success rate which is likely even higher given that people report bad experiences far often than positive ones.
So, quite a busted success rate if you ask me.
As for the bad reviews, just about every single one loathes the taste. They say that it tastes weird, horrible, nasty, awful. Some even go as far as saying that it's the worst Collagen they've ever tasted. And, yes, some attribute all that to the smell as well. But that feels to be only one side of the coin.
From what I can tell, there are far, far, far more people (hence, the success rate) that not only don't use any bad remarks toward the taste and smell but also actually complements it. Many use the words "can't taste anything", "no taste," "tasteless," or some version of that implying the same thing. Which is basically exactly what the manufacturer claims, namely, odorless and neutral tasting.
So, to that end, while it's not perfect on 100% of occasions, it certainly seems to manage to pull that off at least 96.3% of the time.
Which, the way I see it, is significantly more than just good.
One Would Expect Pricing To Not Be Great But What's That Story Here?
So, what does typically awesome sourcing mean? Well, it typically equals a pretty heavy price tag. But then, again, I didn't really find Dr. Matthew Collagen reviews that loathed the cost. Would that mean that it's a good one?
It's actually not that straightforward with how much it costs. I mean, the only place that sells it implies that it $39.99 is the regular price. But then, for some reason, the supplement of this review is priced at $24.95 per bag (container) there.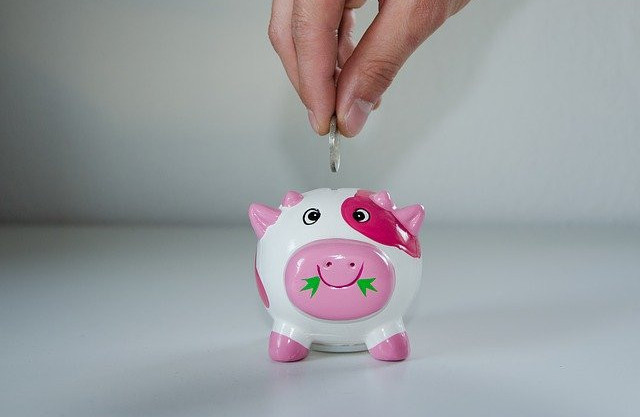 Given that it holds a total of 41 servings per bag, that makes for a price of either $0.98 or $0.61 per serving (which is a huge, huge difference). Or, to make it more comparable, that's 8.9 cents or 5.5 cents per every gram of the protein, respectively.
Now, the real question with this becomes how well does it hold up against the competition?
I think if we compare it to something like the Zhou Collagen Peptides (review) or Perfotek Collagen (review), it stands quite well. I mean, these two also are typically priced at 5.5 cents per gram. So, there's no difference in price. There is, however, a rather significant difference in the quality it pursues.
I mean, I would argue that the one that Dr. Matthew offers is better. This is mainly because of the third-party testing that the supplement of this review does which none of the other two do.
Ultimately, I absolutely have to conclude. It's an amazing price for the value it brings.
It's Fine To Just Go Right Ahead & Buy This Mr. Matthew Product
I'm quite puzzled, actually. Quite puzzled as to how probably biased this Dr. Matthew Collagen Peptides review might feel to you. Not a fan of that myself. But I believe it's just kind of impossible to fault this one. It's just a really great supplement.
I mean, the manufacturing approach is great. The quality of the Collagen and its sourcing is not just superb but it's absolutely first-class. There isn't a single extra thing they could have done to ensure us even more as far as the quality (plus, that third-party testing). For additives, it doesn't use any. For success rates, busted high.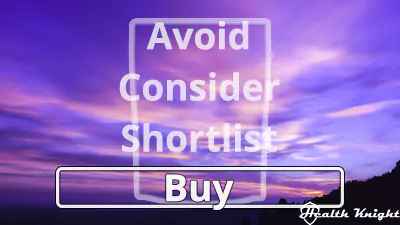 I mean, it's hard to critique anything if it gets everything right. Even the price, that aspect is great as well.
So, should we avoid it, consider it, shortlist it, or just go right ahead and buy it? I think this is one of those supplements that it is fine to just go right ahead and buy.
Thus, if it is a supplement that has been on your mind or that you have been contemplating about, I feel you can't go wrong with it. It's no doubt buy-worthy. I definitely approve. Awesome stuff. Always happy to encounter products like this one.
But on that note, I feel that I have to add that there are options out there that personally would still prefer over this Dr. Matthew Collagen. I would still prefer the Live Conscious (LiveWell) Collagen Peptides (full review with a summary) over it.
I mean, the thing about these two is that in terms of quality they subscribe to similar heights. Both are Grass-Fed, Pasture-Raised, Hormone-Free, and Antibiotic-Free. The Live Conscious option also holds Non-GMO but that's something that could probably be said about Matthew's as well. Both are third-party tested.
And both are very close in price. I mean, Live Conscious can cost less but most of the time it will be about even. And hence, the only real difference that these two have is what values and philosophy they aspire to. To which end, when it comes to Live Conscious, it just feels like the kind of manufacturer that fits my own values perfectly. It's just something that I genuinely want to be present more in the world, that I want to support. Do you feel the same?
Other than that, I hope this Dr. Matthew Collagen review helped you find the information you were looking for. What do you think of this one overall? Would you get it? Would you prefer it? Let me know below.