Summary  |  Ranking  |  Marketing  |  Ingredients  |  Side Effects  |  Reviews  |  Pricing  |  Pros & Cons  |  Overall  |
Perfotek Collagen is a very affordable Collagen supplement that appears to be ticking all of the most important boxes. Meaning, it is sourced from Grass-Fed and Pasture-Raised animals, it has no additives, and it's well-rated.
Still, it seems that saving on the price is to be taking too much away from the quality side of things. And so, I wouldn't prefer it personally.
| Summary | Perfotek Collagen |
| --- | --- |
| Claimed Benefits | Accurate. | It claims to support healthy skin, nails, joints, hair, tendons, joints, cartilage, bones, and gut. | Gut health might be a stretch if the purity isn't solid. |
| Ingredients | Decent. | Grass-Fed, Pasture-Raised, Non-GMO. | It doesn't have Hormone-Free. | It offers good amounts per serving. |
| Side Effects | Tricky. | It's good that there are no additives. | Side effects can also happen due to potential impurities and admixtures. |
| Quality | No testing. | This is not the optimal option. | While it can work, there are more risks. |
| Success Rate | Above 88.8%. | Based on 4,001 reviews. | It is a very decent success rate. |
| Price | 55.4 cents for every 10 grams of Bovine Collagen. | The pricing is very good (likely its biggest strength). |
| Ranking | Nop. | I would not put this on a list of the best collagen powders out there. |
| Recommendation | Consider it. | It seems to be an okay supplement if you're on a very tight budget. |
| Better Alternatives? | The Live Conscious Collagen Peptides (full review with a summary) would be my preference over this (it's also the same price category). |
Ranking | Where Does This Bovine Collagen Powder Rank (In 2022)?
Marketing | This Supplement Is Going For Skin, Hair, Nails & Repair
According to the manufacturer, Perfotek Collagen is not a low-quality Collagen. It is said to be Pasture-Raised and Grass-Fed while also being 100% natural Hydrolyzed Collagen. Per their words, it will deliver 18 amino acids, premium quality, and benefits to the entire body.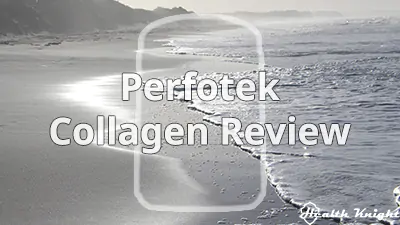 The product page of this supplement used to be an incredibly messy one. But they've fixed it up (somewhat) since that. It's kind of like the Great Lakes Gelatin Collagen Hydrolysate (review).
Namely, it's well-structured and not very complicated.
For marketing, they likely have a supposedly discounted price (they list one price, then strike through it, and have a lower one). And it comes in bulk with discounts as well. There's also free shipping.
We also get testimonials to persuade us into buying. And there is also a section (actually two of them) for the Perfotek Collagen reviews by customers. And a money-back guarantee. Which is kind of what we find with the Left Coast Performance Multi Collagen (review) as well.
For benefits and gains, they promise the typical ones. It's about restoring and promoting youthful skin, hair, and nails. It's also about repairing and improving joint, tendon, cartilage health. And there's also a promise for better bone health and gut health.
As for the free-of claims, it's Sugar-Free, Fat-Free, Non-GMO, Gluten-Free, and Artificial-Free. That last one likely refers to having no Artificial ingredients like sweeteners, colors, and flavors. Which is good.
So, overall, I would say that the Collagen of Perfotek is looking decently good. But is it actually worth investing in?
Ingredients | To Review Core Contents, This Hydrolyzed Collagen Gets It
A lot of different Collagen supplements out there. First, there are, of course, those that provide just the protein like the Primal Kitchen Collagen Peptides (review). Second, there are those that provide one or two extra substances to that core of Collagen like the Youtheory Collagen Advanced Formula (review). Third, there are also the almost multivitamin-like ones like the Ideal Collagen (review).

So, what about the Perfotek Hydrolyzed Collagen? Which approach does this one subscribe to?
It's the first one. Per scoop (one serving), the supplement offers 11 grams of Grass-Fed, Pasture-Raised Bovine Hydrolyzed Collagen Peptides. Per container, there are 41 servings of pure unflavored Collagen.
Which is exactly the type of Collagen that we want (Grass-Fed, Pasture-Raised). The only more ideal thing would be if they also assured that it is Hormone-Free. Still, the amounts per serving are great.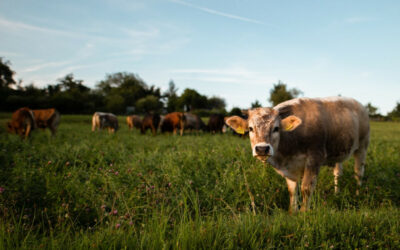 That's definitely, the kind of abundance that can bring all of those benefits. Basically, quite likely capable of producing, to an extent, every single one of them [R, R, R, R, R, R, R, R, R].
This, in theory, makes the Perfotek Collagen a very worthwhile one, at least from the sheer active ingredient perspective. But there is one slight problem that I do see with the supplement.
I've no idea what the quality is like.
I mean, the manufacturer doesn't even bother to introduce us to their basic concepts of manufacturing. And that's not great. I mean, as far as I can tell, they might as well not do even in-house testing. And so, we might be getting all kinds of unnecessary admixtures and impurities with the product.
I mean, I might be wrong because I'm speculating here. But the quality information they are, for sure, not providing at all. And if they care not enough to provide it, why should we ever assume that it's great?
We definitely shouldn't.
Side Effects | Perfotek Leaves Additives Out Of The Formula
Side effects are the product of additives. But for Collagen supplements, it's almost iconic to not use any of those other added ingredients. And that's especially true when it comes to all the powder options. Great examples of this include the Native Path Collagen (review) and the Bubs Naturals Collagen Protein (review).
So, what about the Perfotek Collagen?
It's also a powder supplement. Being the unflavored product that it is, it also embraces the idea of "the fewer the additives, the better."
And thus, from a pure ingredient standpoint, these Peptides are amazing.
It's not that often that a supplement product can completely waive the "glue" ingredients if it chooses. For example, if we look at something like multivitamins, no well-rounded ones have I ever seen without additives. And so, it's always pleasant whenever we encounter a supplement like this.
Personally, I really believe that the no-additives approach is the best one. Because it's arguably the most flexible option since we can always just add the protein to our favorite drink, or coffee, or whatever that we would drink anyway. We can also easily cook with it and add it to our diet in a plethora of other novel ways.
Whatever fits the case and is your preference.
Reviews | As Far As Customer Feedback, It's Almost In The Nineties
Looking at the information that the section of Perfotek Collagen reviews provides on the product page, it is really no surprise. It's basically all super positive, plus the 5-star testimonials. That said, I wouldn't, however, call it overwhelmingly positive like what we've seen with the Alaya Multi Collagen (review) or the Code Age Multi Collagen (review).
It's definitely something a bit more down to Earth, a lot more balanced in terms of positive versus negative ratings. And hence, the review section might actually be something that they have not tampered with (like what the likely reality is for many others out there).
But either way, taking a look at all other sellers and retailers, still gives a lot more comprehensive, truth-oriented look. So, that's what I did.
I came across a total of four thousand Perfotek Collagen reviews (or 4001, to be exact). Of these, 3552 were positive (three-star, four-star, five-star) and 449 were negative (one-star, two-star). Which gives us an 88.8% global success rate.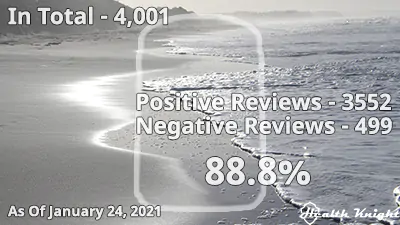 Which is likely higher than that given that people typically are far more inclined to report negative experiences over positive ones. But still, not everyone enjoyed it. So, what was the problem?
It seems that the most prominent problem is the fact that Collagen of Perfotek doesn't mix well regardless of whether that's a cold or a hot drink. Other than that, a rather frequent complaint felt to be the fact that it caused such side effects as stomach issues, pain, aches, allergies, and migraines.
Then, there were others who complained about what they attributed to poor quality control. Others resented the small, gradual price increase with the gradually lower serving size. And quite a few criticized the smell.
But the most concerning one had to do with what people referred to as a sudden drop in quality when supposedly nothing was changed by the manufacturer.
While that may feel like a lot of negatives, keep in mind that for every bad review there are nine other good ones. Neither of those complains about the bad smell, flavor, or side effects. Plus, I did not catch anyone grumbling about it mixing awfully. They're basically just praising the thing.
I mean, many people report it helping with skin health tremendously. No more vitiligo patches, less wrinkled and crepe skin but far more glow. It has also profoundly delivered on people's mobility and joint health. There's also less pain.
And above all, many customers say along the lines of never did they actually realize how much they needed it before using it.
Pricing | It's A Rather Decently Priced Product If $25 Is The Genuine Price
When it comes to pricing, we don't typically see a lot of people resent it. Which, generally speaking, is probably a good sign but still. It doesn't really say anything about the actual price, does it? It's all subjective. Hence, let's try to make it less so by doing some analysis.
So, the product page mentions $32.99 as being the standard price per container of Perfotek Collagen Peptides. But currently, it's discounted at $25. Which I actually suspect to be the real price (even more so coming back after a year and seeing that same price).
The stricken through $32.99 might be just their way of creating scarcity and thus, propelling people like you and me to buy sooner than later because we never know when will that "discount" suddenly end.
So, it's $25 per container of 41 servings, each serving being 11 grams. Hence, it's $0.61 per serving. This means that every 10 grams of Bovine Collagen with this brand cost 55.4 cents.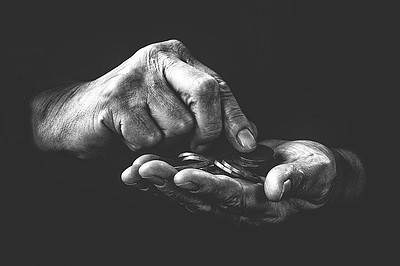 Now, is that good? Well, yes, the price is good.
For example, with something like the Sports Research Collagen Peptides (review), we can get a container for $30. It holds 41 servings, hence, it's $0.73 per serving or 66.5 cents for every 10 grams of Collagen (also 11 grams per serving).
Which when compared to Perfotek is decently more expensive (but it would actually be cheaper if $32.99 was Perfotek's real price).
But even being the cheaper option, I believe that the supplement of this review can't outdo Sports Research because the latter also brings third-party testing for purity and potency which the former doesn't.
And so, personally, I wouldn't favor the Perfotek supplement between the two even if it does cost 55.4 cents for every 10 grams of Collagen Peptides.
Whereas if we compare it to something like the Olly Collagen Peptides (review), it does have the upper hand. Olly costs $24.99 per container of 20 servings. Hence, it's $1.25 per serving or per every 10 grams. But the problem with Olly is much deeper than just costing about twice as much.
The problem is also that Olly doesn't promise Grass-Fed, Pasture-Raised Collagen Peptides as Perfotek does. This just means that with Olly that's not the kind of quality Collagen that we expect or should prefer. Perfotek isn't quite the most upper-echelon either but it's much, much better in terms of sourcing.
Overall, comparing Perfotek Collagen to other Collagens as well, it feels decent enough overall.
Pros & Cons | Not Mentioning Anything About Quality Is A Huge Flaw
Pros
Cons
✓ The supplement offers good amounts of Collagen per serving.

✘

The Collagen of Perfotek is not promised to be Hormone-Free.
✓ It is Grass-Fed, Pasture-Raised, Non-GMO which in the context of the serving size, has a good potential to deliver on all of the promised gains.

✘

We have no idea what the quality is like. The brand might not even do in-house testing.
✓ The Perfotek Collagen has no additives.
✓ It's very affordable.
Overall | Perfotek Is Decent, I Just Wouldn't Choose It Myself
Overall, given all that we have gone over, I think that Perfotek is respectable as an option. I think, generally speaking, it offers decent value, and the success rates kind of speak for themselves. People are typically getting worth out of it. Which is always a good sign.
Plus, the sourcing with its Grass-Fed, Pasture-Raised approach is good. Also, I like the fact that it doesn't use any additives. And then, pricing also seems to be good.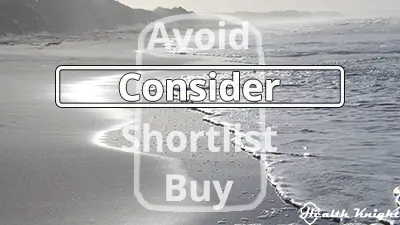 I mean, that is unless it costs $32.99. Then the price is absolutely rubbish and you should not ever get the product.
But if that is just a marketing gimmick, then it's actually basically its best attribute and kind of uniqueness when compared to other products on the market.
But the biggest concern feels to me to be the quality aspect. Hence, with that in mind, (out of avoid it, consider it, shortlist it, buy it) I would reckon we should no more than just consider it.
And so, personally, I wouldn't go for the Perfotek Collagen product. I just believe there are all-around better options out there that beats this one in literally every aspect of the game. And the best of them all I believe is the Live Conscious (LiveWell) Collagen Peptides (full in-depth review with a summary). It's what I pick.
Above all, I hope this Perfotek Collagen review helped you find the information you were looking for. If you have any thoughts or questions, I'm just a comment away. And do feel free to leave your own personal reviews on the product as well.