|  Marketing  |  Ingredients  |  Side Effects  |  Reviews  |  Pricing  |  Pros & Cons  |  Overall  |
According to the Physician's Choice Collagen Peptides reviews posted by customers, this brand goes above what else people have seen from other manufacturers.
Many people praise the amazing benefits they've gotten out of this for their hair and nails. Others love it for helping their arthritic knee pain. Others more show their admiration for how this has cleared up their skin. And others more were surprised that this basically healed their leaky gut.
So, in this Physician's Choice Collagen Peptides review, we will explore every single characteristic of the supplement.
Hence, the idea is to be no extension of the manufacturer's marketing or other similar nonsense. This is all going to be about what I feel is the truth, the whole truth, and nothing but the truth. And we'll do that by assessing marketing, ingredients, side effects (additives), customer feedback, and pricing. We'll do it the truth-seeking way.
Marketing | All The Typical Promises Plus Digestion & Nutrient Absorption
According to the manufacturer, the Physician's Choice Collagen Peptides is a hydrolyzed Collagen supplement to ensure maximum absorptions and gains when it comes to the skin health. Which may suggest that they are all about doubling down on skin benefits alone. But that's not really their intention.
They also make a case for less brittle nails and reduction of cellulite and wrinkles. All of which are properly referenced with relevant studies. Additionally, they also imply potential improvements to muscles, joints, and hair.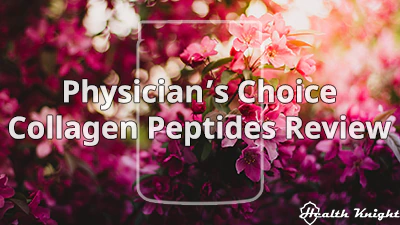 To add even more on top of that, there's also to gain for proper digestion and nutrient absorption.
As for the product page, it reminds me of something like the Perfotek Collagen (review) and the Great Lakes Gelatin Collagen Hydrolysate (review). Meaning, it's rather brief and well-structured.
But with that, there are tons of marketing. I mean, a section filled with unnaturally positive Physician's Choice Collagen Peptides reviews is one thing. But it adds plenty of others to that.
If we buy in bulk, we get a discount. If we subscribe to monthly shipments, we get a discount. If we order, we get free shipping. If we don't like it, we get a 60-day money-back guarantee.
All of those just appeal gracefully to our natural cognitive biases and just help people decide in favor of it. Which is the whole point of marketing. And the point of being aware of it, so we wouldn't just get exploited.
As for free-of claims, we don't get the typically Gluten-Free or Dairy-Free. But the Physician's Choice Collagen supplement is said to be Non-GMO. Which is the most important free-of claim, the way see it.
But is this thing actually worth investing in?
Ingredients | The Physician's Choice Collagen Peptides Seems Very Decent
Truth be told, the supplement of this review reminds me of what the Naturelo (review) offers with its product. I mean, yes, Physician's Choice has less of the protein per serving. But the extras, which it brings, are very much the same.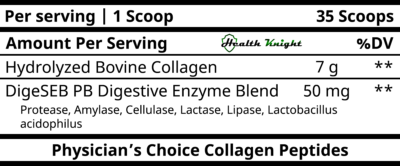 So, per serving (one scoop), the Collagen Peptides of Physician's Choice offers 7 grams or 7,000 milligrams of Grass-Fed, Pasture-Raised Hydrolyzed Bovine Collagen. This gets coupled with 50 milligrams of the DigeSEB PB Digestive Enzyme Blend. But here's to elaborate more.
So, for that Collagen, frankly, 7 grams isn't really that great. It's just not that abundant. I mean, sure, it's more than what we find in supplements like the Doctor's Best Collagen (review) but still. If we want a decent chance at the full range of benefits, that's not much [R, R, R, R].
That being said, it is a powder. Which just means that we can adjust the serving whichever way we want. So, I wouldn't consider this a negative.
Now, in terms of sourcing, I like that Physician's Choice offers Grass-Fed and Pasture-Raised. That's really good. But it would be even better if they had Hormone-Free. Still, I think it should be fine, generally speaking.
And so, I would say that the potential of benefits reaches beyond what the claims prescribe. I mean, not only can this improve hair, skin, nail, joint, and muscle health, but also it can make for stronger bones and teeth, promote blood sugar regulation, improve metabolism, as well as improve anti-aging pretty much in every way [R, R, R, R, R].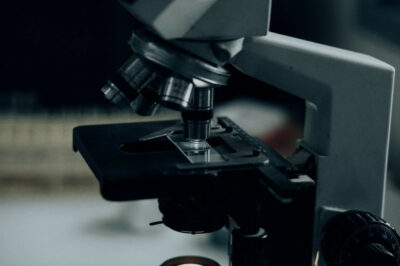 And, of course, another important aspect of Collagen is testing and quality. And the supplement brand of this review does thoroughly exceed at that. They do third-party testing on their products for purity, potency, and safety. Which is the best way.
As for the DigeSEB PB Digestive Enzyme Blend, it's a mixture of Protease, Amylase, Cellulase, Lactase, Lipase, and Lactobacillus acidophilus probiotic strain.
Meaning, the first five are various digestive enzymes which basically help digest and absorb specific nutrients or types of food. With these, we get improvements to protein, starch (carbohydrates), plant fiber (complex carbohydrates), milk product, and fat digestion. Furthermore, each of them can bring different other gains as well [R, R, R, R, R, R, R, R, R, R].
So, this one is not only about improving the digestion and absorption of that Collagen. It's about pretty much making that happen in every facet of the food we consume. And then, there's that L. acidophilus to offer even further digestive wellness including a couple of other gains like cholesterol reduction, cold, flu, diarrhea prevention, ease of allergies, helping battle depression, improving weight loss, and more [R, R, R, R].
Thus, as I see it, it's an incredibly thoughtful combination. One that works synergistically very well together.
Side Effects | To Review Additives, There Are No Problems Here
Side effects are typically the product of additives. Whereas additives are the ingredients necessary to add in order to make easy to consume dosage forms such as capsules, tablets, lozenges, gummies, and a plethora of others.
Furthermore, these added ingredients can also account for different tastes, smells, colors of those capsules, tablets, gummies, and all the others, as well as ensure specific dissolution mechanisms and whatnot [R, R, R, R, R, R, R].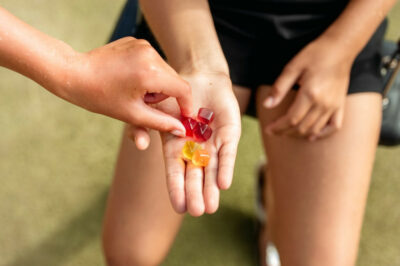 That said, not everything is harmless as many are ignorantly believing. It can go both ways.
For example, ingredients like Microcrystalline Cellulose and Malic Acid are harmless and beneficial options, respectively. Whereas stuff like High-Fructose Corn Syrup and Artificial Colors are what can bring cancer among many other hazards to the table [R, R, R, R].
Still, when it comes to the Collagen Peptides of Physician's Choice, it's actually a bit simpler than that.
The product actually doesn't carry any additives at all.
In itself, speaking of supplements just in general, that's not a common thing at all (some 99% can't do without them). But if consider Collagen powders, that's what typically is the case. Other examples of this include the Native Path Collagen (review), the Alaya Multi Collagen (review), and many, many others.
To kind of sum that all up, as far as the supplement of this review goes, there's all the good stuff, and no concern for the bad part.
Reviews | 91.0% Is Great But There Are Unhappy People Still
I like looking at customer reviews not because they are a trustworthy source of what the product in reality is. There is much that raw customer reviews miss which is why we should never base our purchasing decision just on those opinions.
Still, I think customer feedback can often offer very unique insights which can give a fresh and a kind of more comprehensive perspective on the entire thing.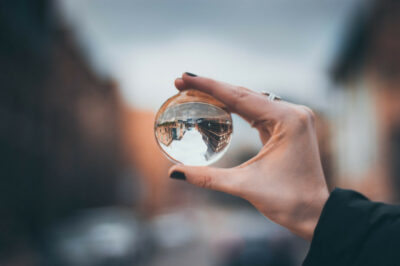 So, how well is this Collagen supplement of Physician's Choice performing?
Looking at the product page's review section, it's incredibly overwhelming in a positive sense. At the time of writing this article, there we can find a total of 5,728 ratings. Or to be more specific, we have 49 one-star, 56 two-star, 87 three-star, 831 four-star, and 4,705 five-star. Thus, a ratio of 105 negative reviews versus 5,628 positive ones, hence a superficial global success rate of 98.2%. Which is absolutely bonkers.
And quite frankly, it seems too positive to be true. But, generally speaking, that's something pretty common as manufacturers do hold full control over what kind of ratings and comments are posted, kept, deleted, or even how they are adjusted to fit their marketing needs better.
It's a likely tendency we have seen with truly many supplements. Something like the Primal Kitchen Collagen Peptides (review) and the Revive Collagen (review) are just the first examples that kind of spring to mind.
So, on that note, I feel it's necessary to not limit ourselves to only looking at the on-page feedback (even more so, because it can be very biased). Instead, we need to look at everything that can be found by other sellers and retailers. And that is exactly what I did.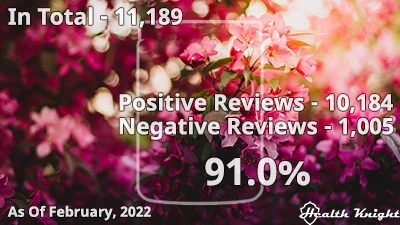 In total, I managed to find 11,189 Physician's Choice Collagen Peptides reviews. Of these, 1,005 were negative and 10,184 were positive. This means that the actual global success rate is likely sitting at about 91.0%. Which, however, is likely even higher than that given that people are far more prone to reporting negative experiences than positive ones but still.
It's not 98.2% as the product page leads us to believe.
So, there is some properly negative feedback on the product as well. What does it say?
Many people complained about the fact that the container was only about half full. Other customers (on Amazon) were pointing to either bad batches, poor storing conditions, or fake supplements as the smell and taste were horrible not what it typically is with the brand. Others more swear that there are only 22 servings instead of 30.
Finally, there were some others that were experiencing bad, unpleasant side effects such as rash, stomach distress, diarrhea, stomach pain, sores, or just feeling bad in general. And it seems that Physician's choice has been running a deal in the past where people get a free container if they post a positive review.
Pricing | The Cost For Physician's Choice Feels Reasonable, Definitely
Among the Physician's Choice Collagen Peptides reviews, there were a couple of people who thought that this supplement was an absolute waste of money. But that was more because of the fact that it wasn't a good experience.
Yes, I didn't find feedback that would complain about it being expensive. But there were some which compared this to some other brands which were mentioned as the more expensive options. Now, is this thing a great deal? Diving into some math.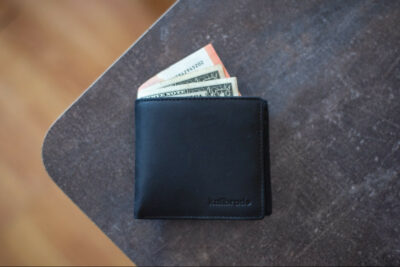 So, the supplement of this review typically costs $20.36 for a container of 35 servings (it's not 30 anymore as the customers mentioned). That's about $0.58 per serving. Or to make it more comparable, that's 83.1 cents for every 10 grams of Bovine Collagen.
How does that compare?
Now, if we put it against something like the Nature's Truth Ultra Collagen (review), it looks marvelous. I mean, both supplements have no additives, good success rates, Grass-Fed and Pasture-Raised but not Hormone-Free.
But then, Physician's Choice has third-party testing and those digestive enzymes. Yet, the Nature's Truth typically costs 84.5 cents for every 10 grams of Collagen. Meaning, it's more expensive. Hence, not worth it.
But then, throw it versus something like the Further Food Collagen (review). That one typically costs 75.8 cents for every 10 grams of Bovine Collagen.
And, yes, it doesn't have the digestive enzymes. But for the fact, that it's Hormone-Free, I think that's perfectly worth it. Plus, it offers a good variety of viable flavored options. Something that the Physician's Choice just doesn't do.
Pros & Cons | There's Only One Real Con To The Supplement
Pros
Cons
✓ The supplement is Grass-Fed, Pasture-Raised, Non-GMO.

✘

Hormone-Free is a thing that this one lacks.
✓ The Physician's Choice Collagen Peptides has no additives.
✓ They do third-party testing.
✓ It's very reasonably priced.
✓ The extra Digestive Enzyme Blend adds good value to the product.
Overall | A Decent-Looking Collagen Peptides, In My Opinion
The uniqueness of Physician's Choice Collagen lies in the fact that they offer high-quality Collagen together with a potent Digestive Enzyme Blend. And it's third-party tested. It's almost everything we could ever want.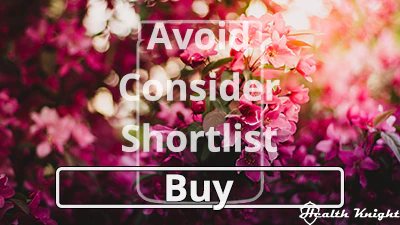 So, additionally, for positives, we also have the fact that this doesn't have any additives. And the suboptimal serving size can be easily offset by the fact that it's a powder supplement. And pricing is reasonable.
On that note, the only real negative to this product is that it doesn't provide Hormone-Free Collagen.
Hence, (out of avoid it, consider it, shortlist it, buy it) I wouldn't shy away from just buying it.
That being said, I feel there are still better options out there. And I've done a lot of research on that. And here's arguably the best one (full review with a summary).
Above all, I hope this Physician's Choice Collagen Peptides review helped you find the information you were looking for. Was this something that intrigued you? Do you see yourself trying this despite there being more quality and cheaper options? Let me know below.