|  Marketing  |  Ingredients  |  Additives  |  Reviews  |  Pricing  |  Pros & Cons  |  Overall  |
According to the Primal Kitchen Collagen Peptides reviews posted by customers, the notion of flavorless, odorless, tasteless is really impressive with this one.
Some people even go as far as to say that they have not encountered another supplement of this category that is like that, that does it as well as this product. Others are really impressed with the gains this brings. And others more are just in love with how easily it mixes.
So, in this particular review, we'll have a proper, in-depth look at whether the supplement is a good one.
Hence, the idea is to be no extension of the manufacturer's marketing or other similar nonsense. This is all going to be about what I feel is the truth, the whole truth, and nothing but the truth. And we'll do that by assessing marketing, ingredients, side effects (additives), customer feedback, and pricing. We'll do it the truth-seeking way.
Marketing | Better Hair, Skin & Nails Through Whole30 & More
According to the manufacturer, the Primal Kitchen Collagen Peptides is a supplement to "help support hair, skin, and nails, and pair perfectly with savory soups, shakes, smoothies, coffee, and even baked goods." Per their words, they "have sought out highly dissolvable collagen that meets our strict standards for sourcing and processing." So, plenty to gain from this it seems [R].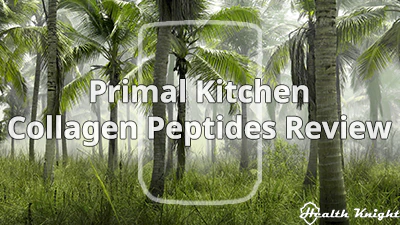 The product page reminds me of something like the Orgain Collagen Peptides (review) and Bubs Naturals Collagen Protein (review).
Meaning, it feels very laid back while incorporating a list of marketing tactics. But doing it in kind of a subtle way.
So, to persuade people into buying, here we have the option to subscribe and save. Then, we also got a 100% money-back guarantee and a section with Primal Kitchen Collagen Peptides reviews by customers. And then, we also got FAQs which is kind of a semi-marketing tool.
As for the benefits, it claims a couple of them. But all of them are what I refer to as the typical ones for Collagens. Meaning, it promises only benefits to hair, skin, and nails. It doesn't get into all the other stuff the potential of which is there, of course, regardless of what they claim.
And then, one of the most awesome things about these Collagen Peptides of Primal Kitchen is that it comes with a list of certifications. It's Whole30 approved, Paleo-Friendly, and Keto-Certified, as well as Gluten-Free-Certified. On top of that, it's also Dairy-Free, Soy-Free, Whey-Free, and Grain-Free.
But is it actually worth the investment?
Ingredients | Certifications Actually Mean A Lot For The Supplement
When it comes to Collagen supplements, many different approaches exist. Some believe in sticking with just the Collagen, like the Landish Marine Collagen (review). Other think that it's best to couple it with a few capable other substances, like the Live Conscious Beyond Collagen (review). Whereas others more go for a kind of multivitamin-like Collagen-incorporated approach, like the Applied Nutrition Liquid Collagen (review).

The Primal Kitchen Collagen Peptides is a believer in the all-about-Collagen-only approach.
Per serving (one scoop), the supplement of this review contains 11 grams of Bovine Collagen Peptides. Here's what's good about them.
First, these Peptides are Grass-Fed and Pastured-Raised. Which is the very least what we want our Bovine Collagen Peptides to be. To that end, another cool thing is that they don't try to feed the illusion that the cows they source their Collagen from are Grass-Fed throughout all year [R, R, R, R, R, R, R, R, R].
I love that honesty from the Primal Kitchen Collagen Peptides.
Second, 11 grams of Collagen per serving is a very decent, benefit-oriented amount. I mean, that's an amount that has every reason to be as beneficial as Collagen should be. I mean, improved hair, skin, nail health is for sure. We're also talking bone, joint, gut health, and a number of others [R, R, R, R, R, R, R, R, R].
Third, they do in-house testing on their product. Granted, that's not as great or fancy as third-party testing. But I think it should be decent enough.
Hence, despite the fact that they don't claim to be Hormone-Free due to them being realistic about the notion of Grass-Fed, I think it's a solid quality Collagen that Primal Kitchen offers.
Side Effects | To Review Additives, Primal Kitchen Collagen Peptides Is Ideal
Additives is a very tricky subject. Although it feels to me like I've been talking about this forever, there are still many that pay little to no attention to what additives any given supplement contains. But that's something very important because not all additives have our best health interest in mind.
For example, we've still got supplements like RejuviCare Super Collagen (review) which uses Artificial Colors for the making of its capsules. But that's something that has shown to be a potent inducer of various cancers. In other words, not something to preferably consume [R, R, R, R, R, R, R].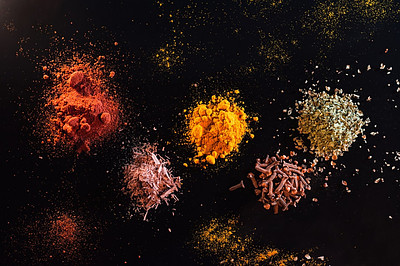 Another example of how not to do it we see with something like the Vim & Vigor Collagenate (review). It's something that has chosen to use Potassium Sorbate as one of its ingredients. But studies have shown that it's a substance that can damage white blood cells. Which, in layman's terms, means that it can cause cancer or DNA damage [R, R, R, R, R, R, R, R, R].
Again, not an ideal outcome, to say the least.
So, the question is how is Primal Kitchen Collagen Peptides doing in that regard?
Well, it takes the often impossible approach to take. It uses no additives at all. Because it can. And because it likely cares about its customers. Hence, it takes the best approach for a Collagen supplement. Which, again, is to go without.
I'm saying that it is not something often possible because we'll never see that in supplements like multivitamins or B12 supplements. Those supplements require glue ingredients to keep all the beneficial stuff together (hence, additives). But Collagen Powders don't. That is, unless they choose to. But the Primal Kitchen Collagen doesn't choose that.
And that I feel is a good thing for any supplement.
Reviews | Customer Feedback For Primal Kitchen Is A Bit Early To Tell
I guess the way I started this Primal Kitchen Collagen Peptides review illustrates that there is definitely a ton of positive feedback out there. Furthermore, the fact that it has a total of 479 pieces of customer feedback averaging five stars only further adds to that notion.
Yeah, overwhelmingly and unnaturally positive reviews are kind of a thing these days on manufacturers' pages. Well, because they are far too well-known to bring more sales and persuade people into buying anything. It's just how natural human biases work.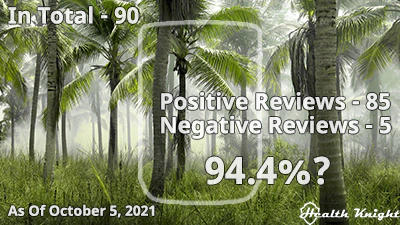 So, many including supplements like the Andrew Lessman Marine Collagen (review) and Truvani Marine Collagen (review) I feel take an advantage of that. But we can't really blame them. It's just marketing and everyone's kind of doing it, to be fair.
Therefore, we don't take those manufacturers' reviews be it on Primal Kitchen Collagen Peptides or any other product into account. We look for those on all third-party sellers and retailers. And that's exactly what I researched for.
In total, I managed to find only 90 Primal Kitchen Collagen Peptides reviews. Of these, just 5 I found to be negative (one-star, two-star). The rest 85 were positive (three-star, four-star, five-star). Hence, while it is definitely too early to tell, for sure, the global success rate is looking pretty incredible. Currently, it's at 94.4%.
And that's a genuinely high one for a Collagen product. Still, that does imply that not all were happy with it. So, what was their deal?
Some people complained about it tasting weird, smelling funny, and clunking up terribly. Which might just be a product of storing in suboptimal conditions (which I feel isn't rare with Amazon warehouses and supplements). Or it might be just a bad batch. Some others were unhappy with the misleading marketing or the product containing fewer servings than it should. But that definitely doesn't seem to be the norm.
Pricing | As Far As Cost Goes, This Is Easily Some Of The Best Collagens
I did manage to find some Primal Kitchen Collagen Peptides reviews that touched the idea of pricing. Actually, it was just a single one. The idea of it was that the supplement of this review is far worse priced than what their marketing is leading people to believe. But is that really the case?
So, the Collagen Peptides of this article typically cost $35.95. But with the subscribe option, we can get it for $31.46. That's the price of 50 servings per container. To do the math, that's $0.63 per serving or 57.2 cents for every 10 grams of Bovine Collagen.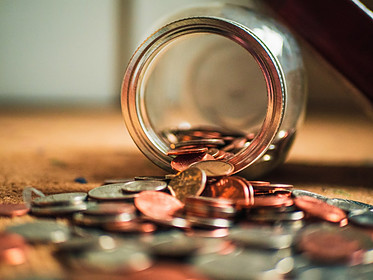 Which is not bad at all. Very far from that, to tell the truth. Here's how it compares to some other products.
For example, let's take the Nature's Truth Ultra Collagen (review). It's something that costs typically $16.99 per 30 servings. Each serving is 6.7 grams. Hence, the actual cost of it is 85.0 cents for every 10 grams of Bovine Collagen.
Nature's Truth is Grass-Fed and Pasture-Raised, just like Primal Kitchen. Nature's Truth also doesn't use any additives. And it also doesn't do third-party testing. And Nature's Truth doesn't have any third-party certifications either. Hence, I think Primal Kitchen is just better in every way including the price.
Another one would be to compare it to something like the Vital Proteins Collagen Peptides (review). As far as the math goes, it's too a bit more expensive. Namely, it costs $21.25 per container, typically. For that, it offers just 14 servings but each of them is 20 grams. Hence, it prices at 75.9 cents for every 10 grams of Collagen.
Now, as far as the quality, yes, Vital Proteins I feel has the edge due to their third-party testing. However, other than that, it's not that different at all. Grass-Fed, Pasture-Raised Collagen, no additives, and really awesome success rates.
To that end, I believe that by no means is it sane to call Primal Kitchen Collagen Peptides an overpriced product. Granted, sure, it isn't the cheapest product out there. But for the quality it brings, I believe it's one of the really competitively priced ones. Definitely good value for the price.
Pros & Cons | There Basically Are No Flaws For This Product
Pros
Cons
✓ Primal Kitchen is an extremely transparent brand.

✘

The product doesn't have third-party testing.
✓ The supplement has a bunch of different certifications, including Whole30, Keto, and more.

✘

Not very many customer reviews to attest to the value of the product.
✓ It doesn't use any additives.
✓ The supplement of this review is really good in terms of pricing.
✓ The Primal Kitchen Collagen Peptides offer good amounts of Collagen per serving.
Overall | Yes, It Is Not Ideal But I Think It's Still Buyable
I have to say that I'm actually pretty surprised as to how the review turned out for the Primal Kitchen Collagen Peptides. To tell the truth, I certainly wasn't expecting much of this supplement. For some reason, it seemed to me like another one of those "I am a great Collagen product" gimmicks.
But that first impression was so incredibly off.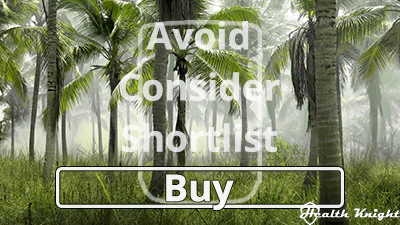 I mean, the supplement of this review is everything but a gimmick. It's actually value stuff. I mean, sure, it doesn't have third-party testing on it. But that's about its only flaw. Everything else it has down and pat.
It's got some awesome sourcing (while also embracing true honesty and transparency) on that Collagen. It offers very capable amounts of the protein per serving. Hence, more than just benefits to hair, skin, and nails are likely. It also doesn't use any additives. It does in-house testing.
Furthermore, it seems that it has some great track record (success rates) that it still has to build but looking good. And then, the pricing on it is very value-oriented. Very, very good pricing. And on top of all that, it has a couple of different third-party certifications to its name.
Hence, (out of avoid it, consider it, shortlist it, buy it) I believe this Primal Kitchen Collagen is a buyable one. I like it a lot, personally. Sure, there are those what I believe are the even better ones like the Live Conscious Collagen Peptides (full review with a summary). But this is pretty darn awesome as well.
Above all, I hope this Primal Kitchen Collagen Peptides review helped you find the information you were looking for. Do you share my fascination for it? Would you buy it? Maybe you've already tried it? Let me know below. Also, feel free to leave your own personal reviews on the product.