|  Marketing  |  Ingredients  |  Side Effects  |  Reviews  |  Pricing  |  Pros & Cons  |  Ranking  |  Overall  |
According to the Eden Pond Turmeric Curcumin reviews posted by customers, it has been an amazing help with arthritis.
Truly many people praised the supplement for providing that pain relief when nothing else worked or people were under the impression that there is no fix for their situation. For others, this helped replace their medication. Whereas others more noted that to say that it is incredible wouldn't be an exaggeration.
So, this particular review we'll devote to breaking down everything about the supplement.
Hence, the idea is to be no extension of the manufacturer's marketing or other similar nonsense. This is all going to be about what I feel is the truth, the whole truth, and nothing but the truth. And we'll do that by assessing marketing, ingredients, side effects (additives), customer feedback, and pricing. We'll do it the truth-seeking way.
Marketing | Joint Health & Anti-Inflammation Are The Two Main Promises
According to the manufacturer, the Eden Pond Turmeric Curcumin "assures that you will get the most bio-available Turmeric Curcumin possible." Per their words, it "uses only the highest-quality natural Turmeric Curcumin in the marketplace today, assuring that you obtain both the highest value and highest amount in each dose" [R].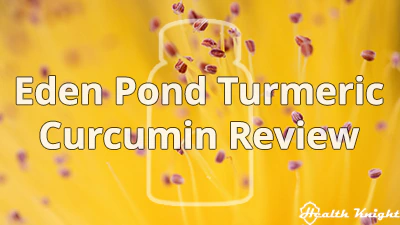 The product page is very brief but also very ancient-looking.
To that end, we don't really get bombarded with marketing at all. I mean, it's pretty laid-back and empty. Still, they do offer a money-back guarantee which is quite unlike the Standard Process Turmeric Forte (review) since the latter doesn't.
There is also no section for the Eden Pond Turmeric Curcumin customer reviews to help sell.
As for the benefits, it's kind of like the Nature's Nutrition Turmeric Curcumin (review). Meaning, it's primarily about two things. First to offer joint support. Second, to ensure anti-inflammation properties.
Then, we also have free-of claims. For these, we have a long list. It's Non-GMO, Gluten-Free, Additive-Free, Filler-Free, Preservative-Free, Soy-Free, Milk-Free, Egg-Free, Sugar-Free, Sweetener-Free, Shellfish-Free, and Peanut-Free.
Overall, just by the marketing materials, it feels nice. But is it genuinely worth the investment?
Ingredients | To Review Contents, Eden Pond Turmeric Curcumin Is Weak
While there are many ways in which Turmeric Curcumin supplements can be done, the Eden Pond Turmeric Curcumin reminds me of two particular supplements that I have written about previously. The Vimerson Health Turmeric Curcumin (review) and the Bio Schwartz Turmeric Curcumin (review).

So, per serving (three capsules), just like those two supplements, the Eden Pond Turmeric Curcumin offers 1350 milligrams of Organic Turmeric Powder, 150 milligrams of Turmeric Extract (standardized to 95% Curcuminoids), and 15 milligrams of BioPerine. Here's to elaborate on all that.
First, we've got Organic Turmeric Powder. It's good that it's Organic. But that's kind of focusing on the wrong thing. Because it's Curcuminoids that we are actually interested in. And raw Turmeric (which this one is) doesn't really have a lot of those.
In fact, there are only like 2-5% of the total mass (on average 3%). And since that's only about 40 milligrams of Curcuminoids on average, that's not very much [R, R, R, R, R, R, R, R].
And the 150 milligrams which are 95% Curcuminoids (this is what standardized means) don't really fix the situation. I mean, we've got 40.5 milligrams in the raw Turmeric and 142.5 milligrams in the optimized extract. That's a total of 183 milligrams which isn't enough for a full range of benefits [R, R, R, R, R, R, R, R].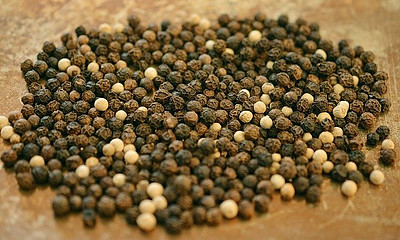 That's not enough even with the augmentation through BioPerine (Black Pepper) which improves the Curcuminoid absorbability by 2,000% [R, R].
I mean, we would still need like 950 milligrams for a proper chance of that. Thus, the Turmeric Curcumin of Eden Pond falls short some five times. But to add more salt to the wound, I wouldn't vouch for their manufacturing quality [R, R, R, R, R, R, R, R].
I mean, we get some five sentences on what the manufacturer is, and none of those really cover or in some way illustrate what is their manufacturing quality like. I mean, I'm not even sure whether or not they do in-house testing. And that's just bad. Personally, it doesn't invite me to trust my health to their product at all [R].
Side Effects | It Does Have Additives Despite Claiming The Opposite
Side effects are the product of additives. And there are not very many products that can do without the latter. I mean, there are categories like Collagen powders and Protein powders but, generally speaking, not many can.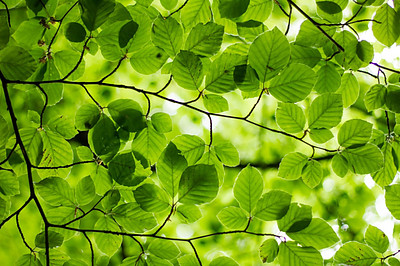 And that definitely applies to capsuled supplements. Thus, I was very curious as to how the Eden Pond Turmeric Curcumin manages to do it Additive-Free as they claim.
It turns out that they don't. They lied.
The supplement does use additives. Just one. But still. It doesn't give them the privilege to claim to be Additive-Free. Even if the additive is as safe as they come.
So, the supplement of this review uses Vegetable Cellulose. And that's a very safe ingredient since we consume literally tons of it by simply eating fruits, vegetables, and all kinds of plants. And adding some extra tiny bit through capsules won't ever prove to be detrimental; that's for sure [R, R, R].
Thus, as far as the potential side effects go, none should be happening due to the ingredients themselves (but some can happen due to the likely weak manufacturing practices).
Reviews | Customer Feedback Gets Manipulated Into Oblivion
Since we don't really have any Eden Pond Turmeric Curcumin reviews on the product page, there's no way around it. We have to look at what all third-party sellers and retailers have been saying when it comes to that feedback.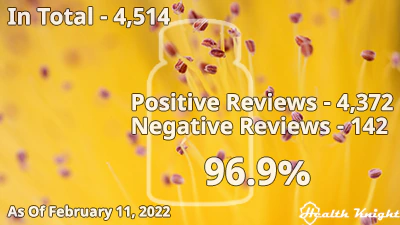 The only feedback that I was able to find was that on Amazon and eBay.
So, in total, I found 4,514 Eden Pond Turmeric Curcumin reviews. Of these, 4,372 were positive (three-star, four-star, five-star) and 142 were negative (one-star, two-star). To translate that, that's a global success rate of 96.9%.
Which is a success rate bonkers high. But there is a perfect explanation for that.
I mean, the supplement of this review is kind of like the Turmeric Curcumin version of the Sanar Wrinkle Collagen Formula (review).
Meaning, as evident by the negative feedback, it turns out that there was a campaign done by the manufacturer where if we leave a five-star review on Amazon (or potentially any other third-party platform), we get a free bottle. And so, without a surprise, there truly are many five-star reviews to be found.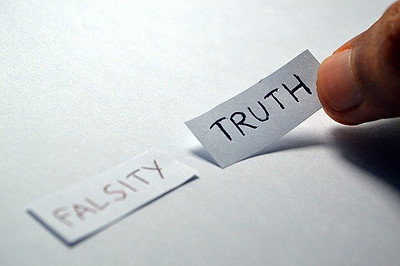 But how many of them are legit? And how many are there just because of that free bottle? That we will never know.
But this does illustrate perfectly why we shouldn't ever solely rely on the available customer reviews. Because there are plenty of ways in which manufacturers can manipulate them to help their potential customers decide in favor of it.
I mean, most don't know this but there are actually companies that earn money by posting fake reviews on Amazon and similar platforms to help their clients rank higher with their product offerings. And that just throws off any real feedback completely.
With the Eden Pond Turmeric Curcumin, we just 100% know that they are doing it.
Pricing | For A Turmeric Curcumin Product, This Costs A Ton
According to the Eden Pond Turmeric Curcumin customer reviews, the pricing doesn't seem to be an issue. Would that imply that the product is actually decently priced? It may seem that way. But let's do some math to assess that objectively.
So, per container (120 capsules), the supplement typically costs $18.69. That's for 40 servings. Meaning, it costs about $0.47 per serving. Which may seem fine. But the actual price worth comparing with is $3.12 because that's what it costs for every 1,000 milligrams of 95% Curcuminoids.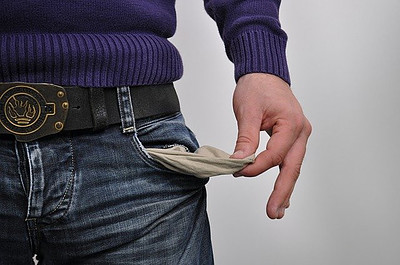 So, how does it measure up against its rivals?
Well, let's just say that it measures up very miserably. I mean, it costs more than three times what a proper Turmeric Curcumin with more quality costs. Here's to illustrate.
Something like the NatureWise Curcumin (review) typically costs $14.99 for a container of 90 capsules. That's 30 days' worth of servings or about $1.00 for every 1000 milligrams of 95% Curcuminoids. So, it's more than three times less expensive.
But not only does it have great success rates and additives, it also adds Organic Ginger to the table. And to top it all off, it's also third-party tested for purity and potency. I mean, the way I see it, NatureWise is just better in every way.
Another example that absolutely murders the Eden Pond Turmeric Curcumin is the Kyolic Curcumin (review). This thing offers the patented Meriva Curcumin formulation which is about 2.4 times stronger than our typical Curcuminoids (but fewer Curcuminoids in the formulation).
In terms of value, it's also more than three times cheaper. Plus, Kyolic adds the brand's iconic Garlic formulation. And great additives and success rates to top it off. It's just so much better than the supplement of this review.
And these are just some of the many other brands that are straight-up better.
Pros & Cons | There Basically Are No Pros For This Supplement
Pros
Cons
✓ It offers some raw Turmeric from Organic origins. It uses BioPerine to improve absorption.

✘

The supplement offers very few Curcuminoids.

✘

It claims to not use any additives when, in reality, it does actually have some.

✘

Manufacturing quality I probably wouldn't trust.

✘

Eden Pond does manipulate their Turmeric Curcumin reviews posted by customers on third-party websites and platforms.

✘

It isn't a good deal for the value.
Ranking | Where Does This Turmeric Curcumin Rank (In 2022)?
Overall | Personally, I Wouldn't Even Dare To Consider This Eden Pond
If I had to point to the uniqueness of the Eden Pond Turmeric Curcumin, I couldn't. Because there is literally nothing unique about it. It's raw Turmeric, some standardized Turmeric, and Black Pepper. Many supplements do it exactly like this. And many also choose just the better, more quality paths.
So, for positives, this has some standardized 95% Curcuminoids, some Organic contents, and Black Pepper. And that's it. Everything else I would consider to be a negative.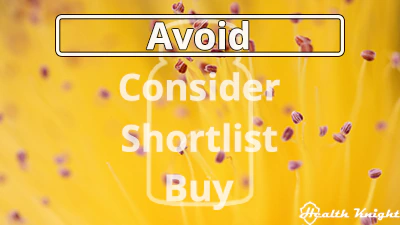 I mean, yes, it has good success rates but we know, for sure, that these have been tampered with. I mean, yes, it has good additives but it claims not to have any additives. And that's just rubbish.
And then, it doesn't have nearly as many Curcuminoids for a proper health boost. And it comes at a ridiculously high price. And I would say that it doesn't have the quality aspect of the product going for it either.
Hence, (out of avoid it, consider it, shortlist it, buy it) I would propose to just avoid it. It's just bad all and throughout. And there are so many better options out there. Like this one (full review).
Above all, I hope this Eden Pond Turmeric Curcumin review helped you find the information you were looking for. If you have any thoughts or questions, I'm just a comment away. And do feel free to leave your own personal reviews on the product as well.
Health Knight Rating: 1.5/10