|  Marketing  |  Ingredients  |  Additives  |  Reviews  |  Pricing  |  Ranking  |  Overall  |
This NatureWise Curcumin review is all about explaining every single detail and providing every single insight about the particular supplement.
Thus, first, we will discuss the claims made, we'll go into detail as to all the beneficial ingredients and the potential benefits. We'll also spend some time discussing that which most supplements struggle with. Additives. And, of course, we'll explore the customer experiences for a good idea of how helpful it has been and pricing aspects as well.
Their Marketing Right Off The Bat Feels Excessive, Not A Good Vibe
According to the manufacturer, NatureWise Curcumin "contains clinically proven ingredients standardized to 95% curcuminoids to deliver the most potent and bioavailable product on the market today." Which given the whole Turmeric Curcumin scene is a genuinely bold statement. Frankly, it's easily too bold [R].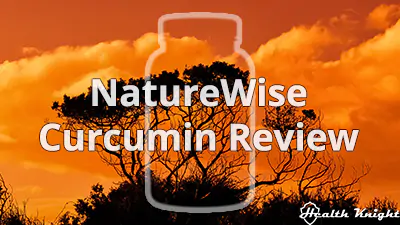 I mean, there are plenty of different very capable Curcumin formulations out there, like Longvida, Novasol, and CurcuWin. All of which are definitely more capable (namely, more bioavailable) than quite the standard that this one with its ingredients pursues. And so, I believe this gives the thing a very shady vibe [R, R, R, R, R, R, R].
The product page itself is definitely more than it has been in the past. It's not quite as overwhelming as what we've seen with supplements like Research Verified Turmeric Curcumin (review) or Organixx Turmeric 3D (review). But I wouldn't dare to say that it's light and brief.
As for the benefits, there are promised many. These include improved brain health, better cardiovascular health, reduced inflammation, augmented joint health, alleviating of pains and tenderness, more capability in battling degenerative oxidative stress, as well as gains to digestive health and the notion of aging. So, indeed, a ton.
As for marketing, they have some things they're employing. First and foremost, overwhelmingly positive customer reviews. Then, there is also at least one testimonial. Third, there is also a 60-day money-back guarantee. And lastly, that bold citation I would also consider one [R].
Other than that, there is also a subscribe option but unlike with most products out there, this does not grant an extra discount. Or so it seems at least. Frankly, I've no idea what it grants. It seems to basically be just an option with no inherent advantages over the one-time purchase.
On top of all that, the NatureWise Curcumin is said to be Non-GMO, Vegan, Gluten-Free, Dairy-Free, Corn-Free, Soy-Free, Eggs-Free, Tree-Nuts-Free, Peanuts-Free, Fish-Free, and Shellfish-Free. Plus, they also mention that it's cGMP, as well as that their facilities are audited for quality control by third-party organizations like NPA, NSF, and UL.
So, is it truly as great as their marketing paints this Turmeric Curcumin supplement to be?
To Review Ingredients, They Are Skyscrapers Above What Were
Here's one of the things I really like about NatureWise Curcumin. Unlike brands, like Garden of Life or Rainbow Light, which I feel are just getting worse over time, NatureWise actually and legitimately improves. I mean, there's a huge difference between what the beneficial constituents used to be and what they now are.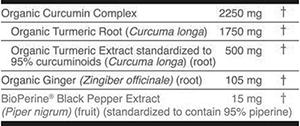 It used to be a questionable, mysterious, Curcuminoids-lacking formulation that felt more like purely revenue-generating instead of true value-delivering. I'm happy to announce that it is no longer the case. Now, it's the genuine value they are giving.
So, per serving (three capsules), we get 2250 milligrams of Organic Curcumin Complex which consists of 1750 milligrams of Organic Turmeric Root (Curcuma longa) and 500 milligrams of Organic Turmeric Extract standardized to 95% Curcuminoids. This gets augmented by 105 milligrams of Organic Ginger and 15 milligrams of BioPerine.
So, what does it all mean?
As for the Curcumin contents, I like them. Sure, they don't opt for patented formulations but still, 500 milligrams of 95% standardized Curcuminoids is a solid baseline. And while there will be very little extra Curcuminoids from those 1750 milligrams of raw stuff, that part feels to me to be more about the absorption-improving and additional-gains-bringing Turmerones [R, R, R, R, R, R, R, R, R, R, R, R, R, R, R, R, R, R, R].
As for Ginger contents, those can not only improve digestion and hence, Curcumin associated benefits, but also it can reduce inflammation, improve brain function, inhibit cancer growth, relieve joint and muscle pain, as well as among other benefits help with treating nausea, stomach ulcers, and menstrual pains [R, R, R, R, R, R].
Lastly, as for BioPerine, it's a patented substance containing 95% Piperine. Whereas Piperine is known to superbly improve the absorption of all curcuminoids. Or to be more exact, it's estimated to be a 2000% increase in absorbability. Hence, essentially making the Curcuminoid contents 20 times more powerful than they would otherwise be [R, R, R, R].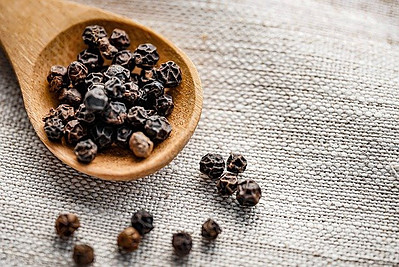 Which is, essentially, one of the simplest yet extremely reliable ways how to ensure better Turmeric Curcumin compound absorption.
Thus, the way I see it, these Curcuminoid contents coupled with what they have been in this NatureWise Curcumin is good enough for the chance of full spectrum of Curcumin-related benefits.
Or, in other words, I believe the supplement of this review can potentially help heal joint pain and Arthritis, aid detoxification, improve brain function and liver health, lower the risk of heart disease, combat obesity and diabetes, protect against metal toxicity, ease depression, slow down aging, lower cholesterol levels, as well as offer a number of other gains [R, R, R, R, R, R, R, R].
In contrast, this is something I would never say regarding supplements, like Botanic Choice Turmeric (review) or Finest Nutrition Turmeric (review).
I mean, at least from a purely beneficial ingredient standpoint, the NatureWise Turmeric Curcumin looks like a fine contender. And the fact that it is a supplement that gets third-party tested only further highlights that point. What about its "glue" ingredients though [R, R]?
I Like The Lack Of Change In Additives Of This NatureWise
As I remember it, one rather weird claim they used to have on NatureWise Curcumin's product page was that the supplement contains no additives. Which, of course, wasn't exactly accurate. And I'm really glad they've removed that.
Simply put, additives are essentially any other ingredients that are added to the supplement, not for the purpose of the main benefits (mostly to make supplementation possible or make the delivery possible in a specific form or to give it particular properties).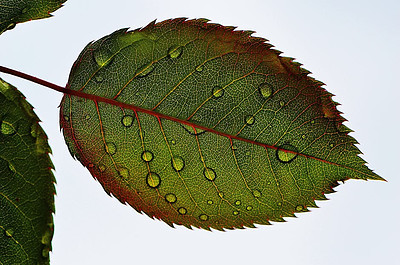 They are something that most supplements can't do without.
And exactly so is the case also here.
The NatureWise Curcumin on top of all the beneficial ingredients has 3 additives. Vegetable Cellulose, Rice Flour, and Organic Rice Bran Extract.
Vegetable Cellulose is one of the safest, non-toxic, most harmless inactive ingredients there is. Not even the slightest concern as to consuming it. Whereas as for the other two, it seems to me that in the worst-case scenario, they can be slightly beneficial [R, R, R, R, R, R, R, R, R, R, R].
I mean, sure, as with anything, people ailing with some very specific conditions are recommended to avoid, for example, Rice Bran. But then, again, that thing has a ton of potential benefits [R, R, R, R, R, R, R, R, R, R, R].
So, I think it's safe to say that the product of this review should very likely offer all of the gains without any real risk of pesky side effects.
On-Page Customer Reviews Suggest 99.8%, Does That Hold True?
Now, customer reviews. This is always an interesting one. As far as the success rate, NatureWise Curcumin was a considerably better one some time ago. However, that was back when the supplement's actual ingredients were pretty garbage. Since the improvement, I expect the success percentage to go up and up.
If we look at the product page, it holds tons of feedback. Just here alone are 2993 NatureWise Curcumin reviews. Sadly, I believe that all of them are useless if we're after the truth when it comes to how helpful the supplement has actually been. Just as supplements, like Bio Schwartz Turmeric Curcumin (review) or PureNature Turmeric Curcumin (review).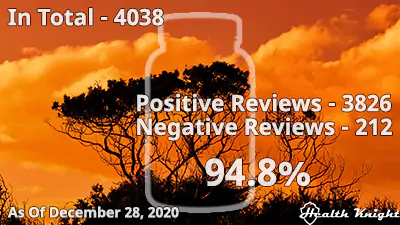 Because there are just 5 total 1-star and 2-star opinions. Which is like what? 99.8%? Doesn't that sound a bit too good to be true? Indeed, that just doesn't happen. With any product. And this one isn't an exception. In fact, we can test that.
I conducted as thorough research as I could and 99.8% is definitely not the actual success rate.
Out of the total of 4038 third-party source NatureWise Curcumin reviews, I found 3826 to be positive (3-star, 4-star, 5-star) and 212 to be negative (1-star, 2-star). Which means that it is like 5% off. In fact, it's exactly 5% off. The real success rate, the real percentage of satisfied people of all that have tried this, sits at 94.8%.
Which is likely even higher than that given people typically being far more eager in reporting negative experiences. But whatever the case, the formulation NatureWise uses has improved drastically. And hence, I believe the success rate is just to grow in the future.
To which end, if we actually spend some time in reading the negative feedback, it's exactly what we find. Namely, most people were really unhappy with this notion of 2250 milligrams of Proprietary Turmeric blend which it was before. The reason being, one can't predict the actual Curcuminoid amounts with such a blend.
But since the manufacturer has fixed that, the overall vibe of customer reviews is definitely to snowball.
Either Way, This Curcumin Supplement Feels To Be Reasonably Priced
In terms of pricing, the NatureWise Curcumin is also looking decent. It's not the cheapest thing on the market, that's for sure. However, I think it's fair to say that it stands its ground quite well.
Per container, the product typically costs $14.99. This holds 90 capsules; there are three capsules per serving; namely, a container holds a worth of 30 days. In other words, it's about $0.50 per serving or $0.50 per day.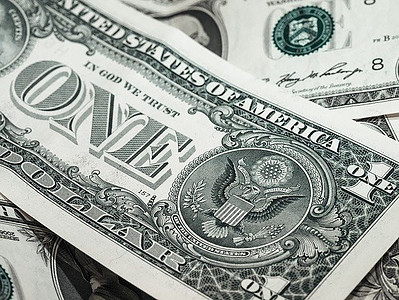 So, taking into account that it's 500 milligrams of standardized 95% Curcuminoids per three capsules, it costs $1.00 per 1000 milligrams of that. But the true question is how does it compare to similar products?
If we compare it to Nutrigold Turmeric Curcumin Gold (review), it doesn't hold up too well. The Nutrigold comes typically for $18.38 which is the price for 60 servings where each serving is 500 milligrams of 95% standardized Curcuminoids and 2.5 milligrams of BioPerine.
So, it's $0.61 per every 1000 milligrams of 95% Curcuminoids.
But the Nutrigold doesn't offer the Ginger, raw Turmeric, or Turmerones, right? Still, with its third-party certifications, like those by Vegan Action and Non-GMO Project Verified, it kind of outclasses it pretty hard in terms of quality.
Certainly, that's not to say that NatureWise's quality is bad, no. It just feels more robust with the Turmeric Curcumin Gold.
Another example for illustration, the Me First Living Turmeric Curcumin (review). This one prices typically at $26.95 per container. For that, we get 30 servings, each 1000 milligrams of 95% Curcuminoids plus BioPerine. Or to put it in terms of math, it's about $0.90. So, still, NatureWise Curcumin is the one on the backfoot here.
But overall, I believe it's a better price for the value given that it adds raw Turmeric, Turmerones, and Ginger. As for all the other comparable aspects, they're both quite similar. They both claim to be Organic, Vegan-Friendly, and Non-GMO. Furthermore, they both are third-party tested. Which is absolutely awesome as far as quality.
Ranking | Where Does This Turmeric Curcumin Rank (In 2022)?
Overall, I Think The Turmeric Of NatureWise Is Shortlist-Able
In the past, I have been very disappointed with the NatureWise Curcumin. It just had such a huge potential which it felt as if it never managed to live up to. Which, needless to say, was kind of heartbreaking because it could have been a really solid Turmeric Curcumin option. Instead, I feel it kind of settled for endless mediocrity.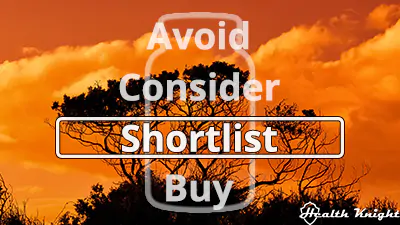 And so, I'm thrilled to say this. Since the changes which have been nothing less than an augmentation to the product, it no longer is a disappointment. No, stands tall now.
It's something that offers genuine quality beneficial ingredients, great additives, high success rates, and is reasonable when it comes to pricing. Plus, the third-party testing.
Hence, yes, it may not be the cheapest, best, or blessed with the most advanced Curcumin formulation on the market. But it still feels like a very viable choice.
Therefore, (out of avoid it, consider it, shortlist it, or buy it) I reckon this one is definitely shortlist material.
Above all, I hope this NatureWise Curcumin review helped you find the information you were looking for. Was there anything you particularly enjoyed about this one? Would you buy this two-for-one? Did you get to try the previous version and compare it first hand with this augmented one? Let me know below.