|  Initial Thoughts  |  Core Ingredients  |  The Benefits  |  Additives  |  Success Rate  |  Final Thoughts  |
This NatureWise Curcumin review is all about explaining every single detail and providing every single insight about the particular supplement.
Thus, first, we will discuss the claims made, we'll go into detail as to all the beneficial ingredients and the potential benefits. We'll also take some moments to discuss that which most supplements struggle – additives. And above all, we'll explore the customer experiences, as well as the global success rate to give a good idea of whether or not this too can help you too.
Essentially, all to make as accurate of an assessment about the NatureWise Turmeric supplement as possible.
My point being, the goal here is to help you save time by creating the most resourceful review around. Thus, if by any chance you find a section or aspect I haven't covered but you're interested in, let me know. And I'll add that to the review.
NatureWise Curcumin Review – The Claims & Initial Thoughts
According to the manufacturer, NatureWise Curcumin is a supplement made with Organic Curcumin and 95% Curcuminoids [R].
Overall, I feel the description page for it is a pretty straight forward one.
And what's best about it is that it's not something similar to the page for Research Verified Turmeric Curcumin, which absolutely drowns you in text.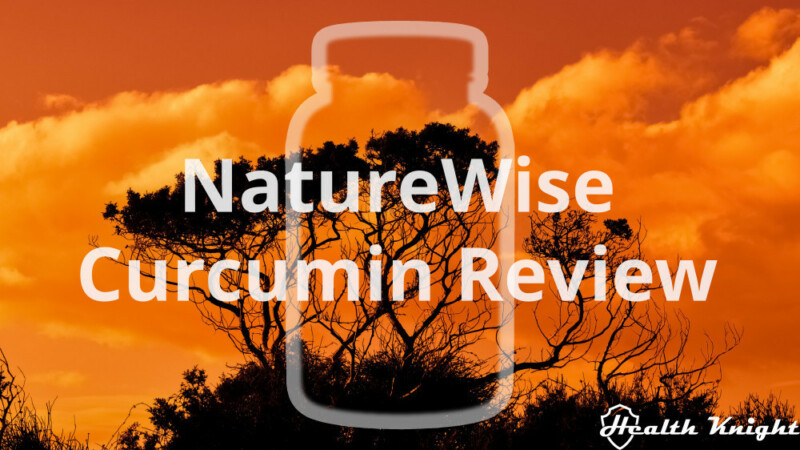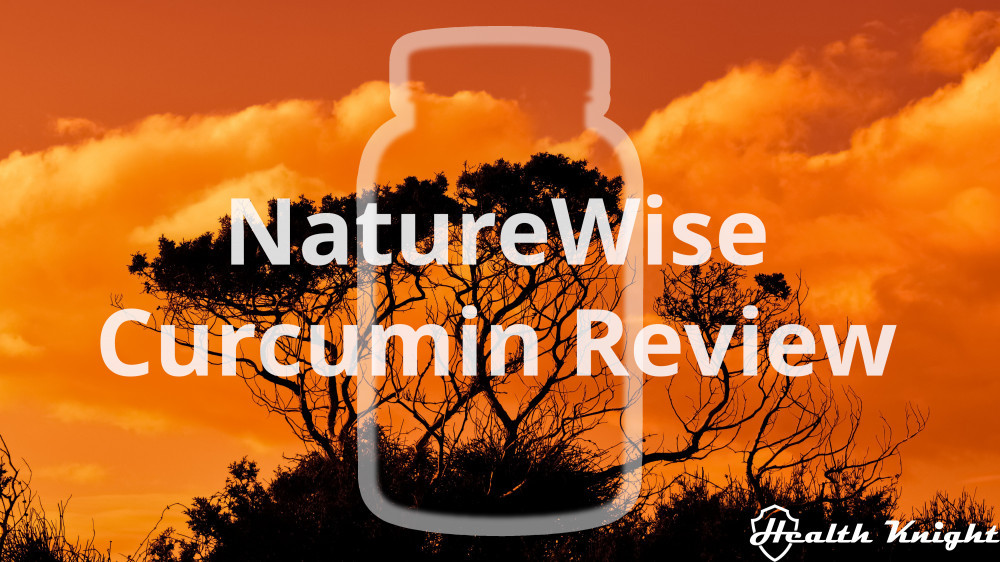 Here you get 5 bullet points of key insights, a picture summarizing those already straight to the point insights, some background information on Turmeric as a spice, as well as customer reviews.
To all that, you're also, of course, getting supplement pictures and supplement facts.
As for the promised benefits, the supplement is primarily emphasized as great for improving heart, brain, and joint health, as well as among other benefits naturally being the antioxidant powerhouse (one that battles premature aging and oxidative stress).
They also pride themselves about the fact that the supplement is 100% naturally derived from organic turmeric root, which is complemented by Organic Ginger and BioPerine to further improve the benefits.
As they put it, the NatureWise Curcumin is a supplement of "no fillers, no additives, no synthetics, and GMOs. Just clean, plant-based ingredients" [R].
Which I feel is a little too stretched and exaggerated. But only with the best intentions in mind.
When it comes to the reviews available on their website, it's a rather odd look.
What I mean is that at the writing of this article they have accumulated almost 1200 reviews there. Yet only 8 of them are 3-stared. The rest are either 4 or 5 stars with, of course, the overwhelming majority being of 5 stars.
In the past, this has been proven to be a mark of the manufacturer deleting or editing bad customer reviews as generally no product ever receives only positive reviews [R, R, R].
Or maybe it's just that good?
Well, read on. We'll explore this aspect as well.
What You Exactly Get Is Not That Straightforward
So, probably the best place to start with this NatureWise Curcumin supplement is with its label. But when examining it, it becomes clear that nothing is as straightforward as it might have seemed based on the description page alone.
Here's what I mean.
When we look at the label, it indicates that the main ingredient of NatureWise Curcumin is the Proprietary Organic Curcumin Complex. Which you get 2250 mg of.
Well, what does this Proprietary Organic Curcumin Complex consist of?
It consists of (as they indicate it) Organic Turmeric Root (Curcuma Longa) and Organic Curcumin extract standardized to 95% curcuminoids (including curcumin, bisdemethoxycurcumin, demethoxycurcumin).
So, essentially there are two different ingredients in there, in regards to both of which we've no idea about the exact amounts.
Why is this important?
It's important because essentially it's all about the curcuminoids. Meaning it's not about the total Turmeric amounts, it's about the total curcuminoid amounts as they are the exact compounds that are associated with all of the incredible benefits. And there's a huge difference between the curcuminoid amounts in both variations of the Turmeric extract [R, R, R, R, R, R, R, R].
To illustrate, Turmeric Root naturally contains only about 3% curcuminoids whereas a standardized extract is guaranteed to contain at least 95% of curcuminoids of the total mass [R, R, R, R, R, R, R, R, R, R, R].
Hence a HUGE difference.
I mean, for all we care the total 2250 mg of Proprietary Organic Curcumin Complex may mostly be the raw Turmeric, the one that provides only 3% of curcuminoids. So, not a lot of curcuminoids, at the end of the day.
Here's what I mean.
Let's imagine there's 2000 mg of Organic Turmeric Root and only 250 mg of the standardized Organic Curcumin extract. This leaves as at only 3% of 2000 mg plus 95% of 250 mg or 297.5 mg of curcuminoids (which isn't much).
Or it might as well be 1125 mg of Organic Turmeric Root and 1125 mg of the standardized Organic Curcumin extract. This would mean that the total curcuminoid amounts would be much higher. Or to be exact, 3% of 1125 mg plus 95% of 1125 mg or 1102.5 mg (which is very good).
Or any other variation in between is also just as likely.
My point being, we can't know for sure just by looking at the label of the NatureWise Curcumin. Hence, it's hard to get a good grasp on it.
That said there is, however, a way in which we can essentially assess this.
We'll get into that in one of the later sections.
But for now, it's worth mentioning that with all the Turmeric and Curcumin amounts you're also getting 105 mg of Organic Ginger, as well as 15 mg of BioPerine Black Pepper extract that contains 95% Piperine.
What does all of this potentially mean to your health?
We'll get into that next.
All That NatureWise Curcumin Claims, All You'll Get & More
If you recall, NatureWise Curcumin was pretty specific with all the benefits that you'll likely encounter if you're to consistently take the supplement.
But there's even more to gain than that what they humbly noted.
Curcuminoids are known to heal joint pain and Arthritis, aid detoxification, improve brain function and liver health, lower the risk of heart disease, combat obesity and diabetes, protect against metal toxicity, ease depression, slow down aging, lower cholesterol levels, as well as offer a number of other benefits [R, R, R, R, R, R, R, R].
Moreover, as of themselves, curcuminoids are not compounds only to people that feel that there's something broken about them (like ailing from diabetes or obesity). The truth is that they can even be incredibly beneficial if you're otherwise like 200% healthy – I mean, you can and will still benefit quite a bit [R, R, R, R, R, R, R, R].
Hence, in reality, there is no one that can't benefit from proper Curcumin supplementation.
Whereas to further enhance all of the benefits you also get the already mentioned Organic Ginger extract and BioPerine in that NatureWise Turmeric supplement.
Not only can Ginger improve digestion, hence Curcumin associated benefits but also it can reduce inflammation, improve brain function, inhibit cancer growth, relieve joint and muscle pain, as well as among other benefits help with treating nausea, stomach ulcers, and menstrual pains [R, R, R, R, R, R].
As for BioPerine, it's a patented substance containing 95% Piperine. Whereas Piperine is known to superbly improve the absorption of all curcuminoids.
Or to be more exact, it's estimated to be a 2000% increase in absorbability [R, R, R, R].
Hence, essentially making the supplement 20 times more beneficial than it would otherwise be.
In this regard, due to these remarkable improvements in absorbability, it's definitely not rare to see Piperine or Black Pepper extract being added to Turmeric or Curcumin supplements.
In truth, it's an absolutely essential part of any solid such supplement.
Because if it's not there, not only are you missing out but also you're wasting your money.
Are we done?
No, there are more ingredients to discuss.
Not Having Additives Is A Claim A Little Bit Exaggerated
One of the claims you can find on NatureWise Curcumin's description page is that of the supplement containing no additives.
But this is not exactly accurate.
Additives are essentially any other ingredients that are added to the supplement, not for the purpose of the main benefits (mostly to make supplementation possible or make the delivery possible in a specific form or to give it particular properties).
Hence if there are any such substances present (and there are!), they can't really claim the supplement not having additives.
In other words, the NatureWise Curcumin on top of all the beneficial ingredients also has 3 additives – Vegetable Cellulose, Rice Flour, and Organic Rice Bran Extract.
And here's why they probably are pushing forward that notion of the supplement containing zero additives.
All of these three are fully harmless. And not only that, but they're likely to also be beneficial.
Hence, you could imply that it has none. Though it still is a little stretched and I personally feel exaggerated.
It would be much more appropriate if they just claimed to have 100% harmless or beneficial additives.
Anyways, this is certainly not something that you should avoid this supplement for.
Quite to the contrary as the section that's coming up is going to explain.
The Success Rates Speak For Themselves: Incredible
Okay, so, previously I mentioned of a section that will help us assess the total curcuminoid amounts present in the NatureWise Curcumin supplement.
And this is it.
We're gonna do that through assessing the overall global success rates.
Here's why.
The success rate will give off a pretty good indication of whether or not NatureWise Curcumin is a supplement that people generally benefit from or not.
Because let's imagine this.
The supplement contains barely any curcuminoids. This would likely result in low success rates as low curcuminoid amounts would likely deliver "low" benefits (or none).
Whereas if the supplement is very decent with it's beneficial Turmeric compounds, it's likely to be remarkably beneficial for loads of people.
That said taking a comprehensive look at every single real customer review I could find online revealed that this supplement is just bonkers in terms of the success rates. To be exact, solid 97% of people, who bought it, enjoyed it.
Moreover, people generally have a tendency of reporting bad experiences far more often than positive ones, thus, the actual success rate is likely even higher than that.
Hence, for sure, I mean, there's not a doubt in my mind that the curcuminoids are in solid amounts here. Which makes the NatureWise Curcumin a very viable choice.
As for that, on which I had my doubts earlier – does NatureWise edit out the bad supplement reviews on their website?
Though it's a little hard to believe that there essentially is not a single bad review, it's still very unlikely.
This is due to the global success rates from every other resource online vs those found on their website are pretty close (96% vs 100%).
Thus, not only is the supplement an incredible one but also NatureWise as a manufacturer does not practice any fishy customer captivating techniques.
Which I respect a lot.
NatureWise Promises One Of The Best Turmeric Supplements
---
Update: July 9th, 2020.
Until I get a chance to update this article entirely, please refer to the final thoughts and the uncovered truth posted in the comments (see the discussion between me and Don). Overall, this a supplement I no longer recommend. For now, if you are after a decent Turmeric Curcumin supplement look into the Nutrigold Turmeric Curcumin Gold (review).
Other than that, stay tuned for best-of list for the very best in this category.
---
Overall, there is not a doubt in my mind that NatureWise Curcumin is one of the best Turmeric supplements out there.
It offers solid organic curcuminoid amounts, added organic Ginger, plus BioPiperine, great additives, and above all it has the best global success rate I've seen for any Turmeric Curcumin supplement.
Hence, if any of those benefits listed earlier, like better and more lively joints, heart, brain, and liver health, slower aging, less of obesity, depression, cholesterol levels, inflammation, muscle pain, and diabetes, as well as a plethora of other benefits, were of any interest to you – this one's awesome for all of that.
Above all, I hope this NatureWise Curcumin review helped you find the information you were looking for. But if not, I'll be happy to hear any advice in the comments on how I could further improve it.
If you get a chance, even one line in the comments helps a ton and will be highly and sincerely appreciated.
See you in another article!
Cheers, Stay Healthy & Have a Great One!