|  Marketing  |  Ingredients  |  Additives  |  Reviews  |  Pricing  |  Ranking  |  Overall  |
This NutriCology CurcuWIN review (alternatively, Allergy Research Group CurcuWIN review) is about discussing in full detail what I believe is a very upper-echelon Turmeric Curcumin supplement.
To make that happen, we will go over its promotional materials and promises. Then, we will take a research-based in-depth look at the beneficial ingredients. This we will continue by discussing the additives and their properties. And then, we'll turn our sights to the practical aspects of things, namely, discuss customer reviews and pricing.
One thing to note before we begin is that the supplement of this review goes by two different names. NutriCology CurcuWIN and Allergy Research Group CurcuWIN. But both of them refer to the exact same supplement (same quality, same contents, same everything). The only difference is that the former is more intended for customers whereas the latter is more about doctors (with a bit more expanded supplement line).
This NutriCology CurcuWIN Review To Provide Every Insight Ever
According to the manufacturer, the NutriCology CurcuWIN " contains turmeric (Curcuma longa) root extract, concentrated to a minimum of 20% curcuminoids." Per their words, it uses the UltraSOL Nutrient Delivery System which "increases relative absorption of total curcuminoids over standard curcumin by 46-times, with higher serum concentrations after 12 hours." Furthermore, "the curcuminoids are preserved in the same profile as found naturally in turmeric." In other words, that's plenty of promising [R, R].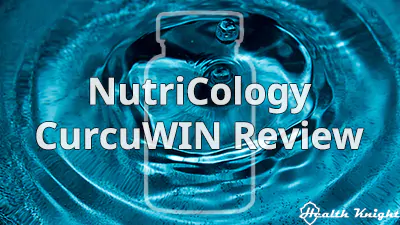 As for the product page itself, it's a copy of what the Allergy Research Group CurcuWIN has. Which is no wonder given and the same-ness. Overall, they're really great.
They are quite brief, very collected, well-poised. Quite frankly, they are the opposite of what we've seen from products like Organixx Turmeric 3D (review).
What I also love about the page is that they do not care about marketing which is unlike supplements such as Stop Aging Now Curcumin2K (review). With Nutricology, there are no marketing tactics involved And, at least the way I see it, it implies that they are very confident about the quality they bring to the table.
This is only further emphasized by the fact that all ingredients used in the NutriCology CurcuWIN are Non-GMO, and they've also done third-party testing (purity, potency, safety) on the Curcumin supplement [R, R, R, R, R].
Hence, so far so good. It's looking really great. But is it actually something that is worth a while?
No Question, CurcuWIN Is The Ideal Curcumin Formulation To Get
Turmeric Curcumin is an extremely fascinating herb. But it can get terribly complex when it comes to supplements and all of the different approaches out there. I mean, we can take the 95% Curcuminoids couple that with Piperine, and just run with it. Or we can opt for an advanced, sophisticated, patented formulation like what the supplement of this review does and explore things from there.

So, per serving (one capsule), the Nutricology CurcuWIN offers 500 milligrams of CurcuWIN Turmeric (Curcuma Longa) (Root) Extract (min. 20% Curcuminoids).
But what does that all mean exactly?
So, it's all about this single ingredient known as CurcuWIN. CurcuWIN is a patented Curcumin formulation which as many of its peers is capable of improving the bioavailability of Turmeric Curcumin compounds. Or, to put it in simple terms, it's the more sophisticated version of standard Turmeric to improve its capacity for granting benefits [R, R, R].
So, if we look at a 95% Curcuminoid Turmeric extract as our baseline, the most common way of augmentation is Piperine or Black Pepper. Studies have shown this to be able to improve the absorption 20-fold [R, R, R, R, R]
But when we look at the patented formulations, many of them reach beyond that. We've got patented formulations like Meriva which is known to improve absorption 48 times. We've got stuff like BCM-95 which augments the absorption by 27 times. And then there's Longvida, CurcuWIN, and NovaSol at 100, 136, and 185-fold increase, respectively [R, R, R, R, R, R].
With that in mind, CurcuWIN is the most powerful, viable patented Curcumin formulation currently in existence. It may not be as powerful as the NovaSol. However, NovaSol has one huge drawback. It uses a potentially very hazardous additive (Polysorbate 80) to make that superior absorption happen. Whereas CurcuWIN has none of that [R, R, R, R, R, R, R, R, R, R, R, R].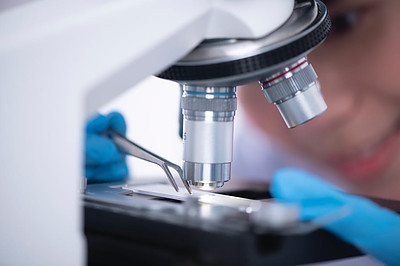 And so, it might be terribly confusing as to why they themselves persist on this notion that this formulation is just 46 times more powerful than standard Curcumin. I mean, it certainly was for me too at first. But it all has to do with the study design and methods used to calculate and assess it.
Bottom line is that the number 46 is not an accurate representation of the value it is bringing in the context of the other Curcumin formulations.
And thus, a more accurate, complete, comprehensive interpretation of that same research paper suggests that it's actually 136 times more effective than the baseline (95% Curcuminoids with no additions) [R, R, R].
Now, be it 500 milligrams (one capsule) or 1000 milligrams (two capsules) of the thing daily, it will have plenty of kicking power. And so, to that end, I think both courses of action have every reason to serve us great [R, R, R, R, R, R, R].
Additives Are Really Thoughtful & Awesome With This One
But the beneficial ingredients are not the only aspect in terms of which this Nutricology Turmeric is capable. That's also as far as the inactive ingredients go. I mean, there are plenty of supplements, including Qunol Liquid Turmeric (review), that do struggle with this aspect. But not our Nutricology slash Allergy Research Group friend. It doesn't struggle one bit.
So, what are the exact additives that it uses?
For the "glue" ingredients, the supplement of this review uses Hydroxypropyl Methylcellulose, Microcrystalline Cellulose, and Silicon Dioxide.
As for the first of the three, it's one of the safest ones. Some even suggest that it's actually something that can grand benefits as well. Microcrystalline Cellulose is arguably the most harmless thing. It's commonly used in trials for the placebo pills [R, R, R, R, R].
Whereas Silicon Dioxide is a natural compound found in our bodies, plants, water, animals, and even earth itself. It's also studied as has no known side effects even in large amounts [R, R, R].
So, as far as the Nutricology CurcuWIN goes, I think it's safe to say that it is a very mindful Turmeric supplement. The way I see it, they haven't just done it right in terms of the beneficial ingredients. No, they've done it properly in terms of every ingredient in the supplement.
I Did Look Into Customer Reviews, Didn't Find Much Though
So, from a purely theoretical standpoint, the Allergy Research Group CurcuWIN is filled with exactly the right ingredients. But what about its performance as far as the customer feedback?
Well, the product page doesn't really give us any insight into that as it does not contain the often present review section we've seen on so many other products like Me First Living Turmeric Curcumin (review) or Vimerson Health Turmeric Curcumin (review). Hence, we're just left with all else that we can scramble together across the internet.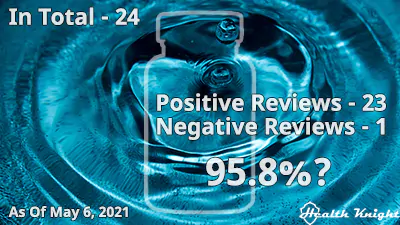 So, I did exactly that. I looked at every single third-party seller and retailer online who had the product listed and checked the customer feedback. Here's what I found. But it isn't much.
I managed to pull only 17 NutriCology CurcuWIN reviews. Of these, only one was negative. But the more concerning aspect of that comment was that it was probably a fake that was sold.
Whereas with its Allergy Research Group equivalent, we have a similar thing (and just 8 reviews total). There is one review that suggests a fake was sold. And then, there's another one that simply didn't feel a benefit yet. Which might be a simple matter of not sticking with the thing for long enough or consistently enough.
I mean, from what I've learned, it is not uncommon for the full range of benefits or benefits at all to become apparent only after about 8 weeks. Hence, there's certainly a lot of room for error due to a lack of consistency when it comes to this category of supplements. Which is kind of true for every supplement, namely, this idea that consistency is really important [R, R].
Either way, for success rates, I think that's too early to tell. I mean, there just aren't enough pieces of customer feedback available yet. What we can, however, do is estimate what the probable success rate might look like.
To that end, I believe we have to leave out the potential fakes (both of which, by the way, came from Amazon) since I don't think it would be fair to count those towards the probable success rate. Even more so because while the total review count is still low, they have a massive impact on the success percentage. Which likely doesn't reflect the reality either.
So, to make it as realistic as we can, we have a total of 24 Nutricology and Allergy Research Group reviews. Of these, 23 are positive and just one is negative. Hence, a probable global success rate of 95.8%. Which, frankly, is likely even higher given that people are more naturally inclined to report negative experiences than they are when it comes to the positive ones.
You Would Think This NutriCology Should Be Expensive But It Isn't
Another practical aspect that I love to look at is the pricing. To that end, one of the NutriCology CurcuWIN reviews mentioned something along the lines of this being an expensive supplement. But is that genuinely the case?
Well, per container (30 servings), the supplement of this review typically costs about $19.95. This means that per serving it prices at 66.5 cents. In other words, that's 66.5 cents per 500 milligrams of CurcuWIN. So, how does that compare?
Well, it's quite different depending on what we actually compare it to. But regardless, it compares favorably. Here's to illustrate.
On one hand, we have the kind of standard Turmeric Curcumin supplements going for 95% Curcuminoids and coupling that with Piperine. That's 66.7 cents per 500 milligrams for Youtheory Extra Strength (review) and 30.6 cents per 500 milligrams of NutriGold Turmeric Curcumin Gold (review).
So, while the former costs the same and the latter is about twice cheaper, none of them have the efficiency numbers quite as NutriCology does.
Meaning, for 66.7 or 30.6 cents, we get 95% Curcuminoids improved 20 fold in terms of efficiency. Now, with NutriCology, for 66.5 cents, that's a 136-fold increase instead. So, we're getting 6.8 times more value in the case of Youtheory or about 3 times more value comparing to NutriGold.
And it's a similar picture if we compare the NutriCology to other CurcuWIN-proving Turmeric Curcumin supplements out there.
For example, Relentless Improvement CurcuWIN costs typically $32.95 for 60 capsules. But each of those capsules holds only 250 milligrams of CurcuWIN. Hence, it's $1.10 per 500 milligrams of CurcuWIN or about 65% more expensive. Whereas something like the Avani Health CurcuWIN is slightly more than 25% more expensive.
So, yes, there certainly are viable alternatives but none quite as much value. Which is even more true if we take into account that NutriCology CurcuWIN has also been third-party tested to approve potency, safety, and purity.
Ranking | Where Does This Turmeric Curcumin Rank (In 2022)?
If You're After An Awesome Turmeric Curcumin, I Would Start With This
I've looked at more than 400 Turmeric Curcumin supplements. I've written more than 35 individual reviews on supplements of the Turmeric Curcumin category. I've read countless research papers and articles on Curcuminoids and various Curcumin formulations. And I've done some tons of searching.

With all that in mind, I strongly believe that NutriCology CurcuWIN is arguably the best Turmeric Curcumin supplement currently available on the market.
It's got what the research has shown to be an extremely capable Curcumin formulation as its main ingredient. It's got all the harmless additives. It's got third-party testing to approve quality. And it's real awesome in terms of the price as well.
Hence, (out of avoid it, consider it, shortlist it, buy it) I genuinely believe this is one of the best buys we can do. Which is especially true in the context of all the potential benefits like better joint, brain, liver, heart health, diabetes-fighting, inflammation-obliterating, obesity-eradicating, cholesterol-lowering, depression-battling, anti-aging gains, and more.

Above all, I hope this NutriCology review (slash Allergy Research Group review) helped you find the information you were looking for. Did you like this one? Was I not fanboying out too much about it? Do you see yourself getting one? Let me know below. Also, feel free to share your own personal reviews on the thing below.