|  Marketing  |  Ingredients & Side Effects: Flagship, Extra Strength, Powder  |  Reviews  |  Pricing  |  Pros & Cons  |  Ranking  |  Overall  |
According to the Youtheory Turmeric reviews posted by customers, this has helped many people to make their physical pain almost non-existant.
The most fascinating thing is that for many the benefits have been almost immediately noticeable. Many say that it helps with their inflammation. Some praise it for helping them sleep better and improve memory. And others more simply note that this is a totally awesome product.
In this Youtheory Turmeric review, we will be looking thoroughly at all three, namely, the regular version of the supplement, the Extra Strength version of things, as well as the powder alternative.
Hence, the idea is to be no extension of the manufacturer's marketing or other similar nonsense. This is all going to be about what I feel is the truth, the whole truth, and nothing but the truth. And we'll do that by assessing marketing, ingredients, side effects (additives), customer feedback, and pricing. We'll do it the truth-seeking way.
Marketing | The Supplements Don't Go Heavy On Promotion
So, with Youtheory, there are three Turmeric Curcumin supplements on the table. There's the kind of a regular, baseline Youtheory Turmeric version. And then, there is the more powerful, improved alternative, namely, the Youtheory Turmeric Extra Strength. And the newest addition to this lineup is the Youtheory Turmeric Powder which is kind of a completely unique thing.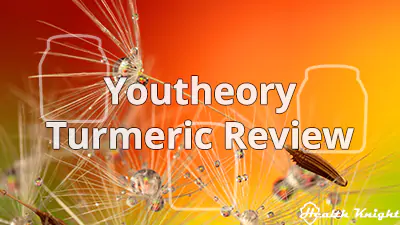 As far as the product pages go, they all use, essentially, the same template. And, naturally, with that, they also share the same marketing tactics across all of the pages. Which is actually just one of those.
The tactic they employ is the same that we see with supplements like the Qunol Turmeric (review) and the Vimerson Health Turmeric Curcumin (review). It's this idea that if we subscribe for monthly shipments, it will come with a 15% discount.
Other than that, there are no sections for Youtheory Turmeric customer reviews or a money-back guarantee.
As for the promised benefits, the primary one is the healthy inflammation response. Powerful antioxidant properties are also something that they claim. And then, there are all kinds of gains associated with better absorption, amplification, and whatnot.
As for the free-of claims, the supplements of this review don't promise too many. The ones they do claim are Dairy-Free, Gluten-Free, and Soy-Free. To that end, what raises some concerns, at least in my mind, is the fact that there's no Non-GMO claim which typically just means that a supplement uses GMO ingredients.
But all in all, the products do sound fine. The real question, however, is whether or not they are actually worth the investment. So, are they?
Ingredients & Side Effects | To Make Things Least Confusing, One At A Time
Since there are three Youtheory Turmeric supplements that we need to discuss, I want to devote a separate section for each and every one of them. Because I think it makes matters less confusing.
Plus, then you can just jump in whichever version of the brand you're most interested in. All that being said, in the subsections to follow, we will look at the core beneficial ingredients and additives.
Youtheory Turmeric (Review) – Establishing A Solid Baseline For The Brand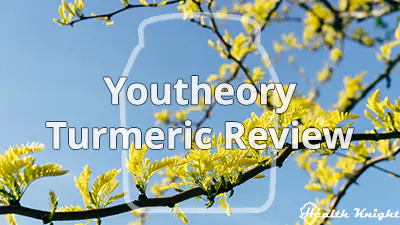 First up, we have a supplement that could be considered the flagship product of all Youtheory Turmerics. While that would typically imply that it's the most simplistic version of them all, it does add its own twist to the things. 
So, per serving (three tablets), it contains 450 milligrams of Turmeric extract (95% Curcuminoids) Curcumin C3 Complex coupled with 300 milligrams of Olive (leaf) extract, and 15 milligrams of BioPerine (95% Piperine).
Generally speaking, all of this looks great. But I'm just not so sure about the Turmeric amounts.
The thing with standardized to 95% Curcuminoids is that I would prefer the amount to be at least 950 milligrams daily. With BioPerine, that's a really good combination which has every reason to deliver on all of the benefits [R, R, R, R, R, R, R, R, R].
Yes, I'm absolutely certain that every bit of this spice will be helpful no matter how little we get. At the same time, would we not want it to be at least decently helpful if we're picking a supplement up? I think so. Hence, I'd say that the amounts per serving are not ideal. Too scarce.
But to bring us up to that ideal minimum level, that would mean seven total tablets. And that's just so inconvenient for a Turmeric Curcumin product.
Stepping back a bit, about that BioPerine, that's an absolutely necessary addition to any Curcumin supplement that pursues 95% Curcuminoids. It's important because Piperine is a substance that improves the absorption of Curcuminoids by 2000%. So, for efficiency purposes, we absolutely can't do without it [R, R, R, R, R].
Lastly, that Olive leaf thing seems to be a little on the scarce side amount-wise. Still, in theory, it can help eliminate free radicals, reduce inflammation, lower blood pressure, promote immunity, improve heart health, boost heart health, brain health, and weight loss, and help with a fair share of other things [R, R, R, R, R, R, R, R, R, R, R].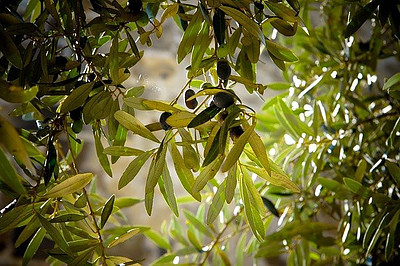 For the additives, well, sure, they're not as bad as in supplements like the Qunol Liquid Turmeric (review) or the PuraThrive Curcumin (review). But they are likely not great either.
The Youtheory Turmeric uses Dicalcium Phosphate, Microcrystalline Cellulose, Stearic Acid, Croscarmellose Sodium, Magnesium Stearate, Modified Cellulose, and Silicon Dioxide.
A tricky aspect typically are Stearic Acid and Magnesium Stearate which are some of the most misunderstood additives there is.
Do not believe what most of the internet is preaching about them. They're harmless and absolutely okay to use. Anyone who believes otherwise is just terribly superficial about reading the actual research [R, R, R, R, R, R, R, R, R].
Other than that, generally speaking, all of the additives can be fine if certain things are true. Like if this was a supplement that was claimed to not have any GMO ingredients. But since it isn't, I believe Croscarmellose Sodium and Modified Cellulose can be a problem [R, R, R, R, R].
Youtheory Turmeric Extra Strength (Review) – Taking Things To The Next Level With C3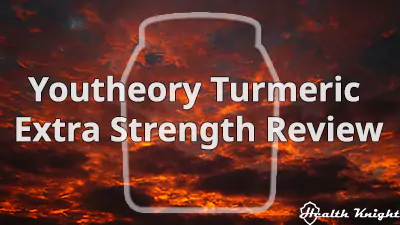 Now, the Youtheory Turmeric Extra Strength doesn't build entirely, or rather fully, on the flagship Turmeric Curcumin supplement. Meaning, It doesn't add any Olive leaf extract. But it does bring to the table great amounts of Turmeric.
So, per serving (two capsules), this Extra Strength brings 1000 milligrams of Turmeric extract (95% Curcuminoids) Curcumin C3 Complex. This is coupled with 10 milligrams of BioPerine (95% Piperine) for that 20 times improved absorption which we touched upon in the previous section [R, R, R, R, R].
Overall, a supplement like this reminds heavily of those like the Me First Living Turmeric Curcumin (review) or the Nature's Nutrition Turmeric Curcumin (review). I mean, it's just this core idea of a decent amount of 95% Curcuminoids augmented by some Piperine. Which, frankly, is never a bad combination.
But to make matters even better, the Youtheory Turmeric Extra Strength is also third-party tested for purity and potency. And that I believe is a very important thing in this day and age, especially considering that there are suppliers that add lead to their Turmeric to improve the harvest [R, R].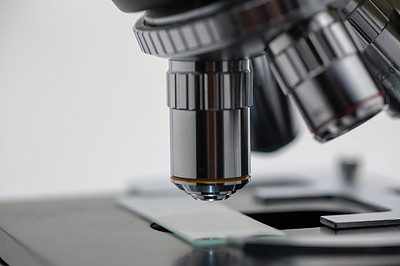 So, all in all, the way I see it, this Extra Strength version of things has every reason to deliver on even beyond the gains Youtheory promises.
It can also improve brain function, detoxification, heart and liver health, slow down aging, ease depression, heal pain and Arthritis, protect against metal toxicity, combat obesity and diabetes, lower cholesterol levels, as well as help in other marvelous ways [R, R, R, R, R, R].
What's more, it doesn't use any of the potentially shady additives that we saw with the basic Youtheory Turmeric. Vegetable Cellulose, Microcrystalline Cellulose, Vegetable Magnesium Stearate, and Silicon Dioxide mean that all of the additives are basically as harmless as they come [R, R, R, R, R, R, R, R, R, R, R, R, R].
To paraphrase, I would certainly be far more inclined in choosing the Extra Strength over the flagship product.
Youtheory Turmeric Powder (Review) – Using A Patented Curcumin Approach
The Youtheory Turmeric Powder makes things a bit more interesting. It doesn't do the kind of a standard 95% Curcuminoids plus Piperine approach. Instead, it opts for a rather completely unique one.
So, per serving (one rounded scoop), this thing offers 300 milligrams of Turmeric extract TurmiPure GOLD. In other words, it's all about a patented Curcumin formulation without the addition of anything else. At least as far as the beneficial ingredients. So, what exactly is it?
TurmiPure GOLD is a fusion of Turmeric, Acacia Gum, Sunflower Oil, and Quillaia extract made from sustainable, certified organic ingredients. It's a patented, instantly water-dispersible, drinkable Curcumin formulation that has been proven through studies to not only be completely safe, but also to be 24 times more effective than simple 95% Curcuminoids [R, R, R].
Now, before we get us too excited about that, just know there are many different patented Curcumin formulations out there. We've got stuff like Longvida and CurcuWIN which are 100 and 136 times more powerful than 95% Curcuminoids, respectively. Hence, the 24-fold improvement isn't that big of a deal [R, R, R, R, R, R, R]
However, it certainly does outdo the classic 95% Curcuminoids plus Piperine approach. And, by all means, I think it's a viable option if we're after the full range of Turmeric benefits. What I'm not so sure about are the additives that they add [R, R, R, R, R, R].
With the Youtheory Turmeric Powder, we've got Organic Cane sugar, Xylitol, Natural Flavors, Monk Fruit powder, Citric Acid, Calcium Ascorbate, and Sea Salt.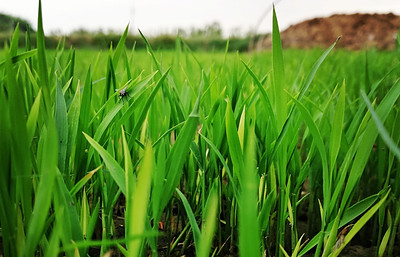 Of these, I like the Monk Fruit powder which is a great, actually healthy sweetener. I like Calcium Ascorbate and Sea Salt as these can only be helpful. I have recently grown to be okay with Xylitol since it also offers slight gains. And with Natural Flavors, I don't think that when it comes to Youtheory, it should be a concern [R, R, R, R, R, R].
But I'm not fond of Organic Cane sugar and Citric Acid.
What many people fall into the trap of is thinking that just because sugar is of Organic sorts that automatically means that it's healthy.
In truth, nothing could be further from it. Sure, it may involve fewer chemicals, fewer pesticides but it can still quite literally make us stupid and cause a plethora of health problems like heart disease and obesity [R, R, R, R, R, R, R, R, R, R].
Whereas Citric Acid seems to me to be another potential problem. I mean, the issue with it is that it's often GMO. Now, did this Turmeric Powder of Youtheory claim to be Non-GMO? No, it didn't. Hence, it's likely that this is a GMO ingredient and thus, it can bring havoc and unnecessary side effects easily. Plus, there can be other potential concerns [R, R, R, R, R, R, R, R, R, R, R, R].
Reviews | In Terms Of Customer Feedback, They Have Been Well-Received
I think customer reviews are an absolute must to discuss. Which is especially important given how many people tend to base their purchasing decisions on them alone. The problem with this is that customer feedback is often written by innocently ignorant people. And then, there's also the fact that is is rather easily manipulatable (like with the Sanar Collagen Wrinkle Formula).
Thus, this can be an important aspect to look at but it won't ever be everything. So, what about the three Youtheory Turmeric supplements?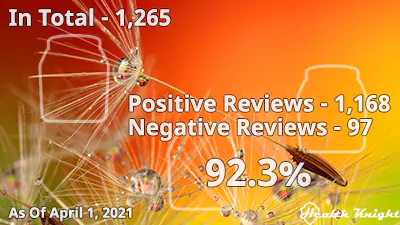 Well, they are quite unlike supplements like the Seven Nutrition Turmeric Curcumin (review) or the BioTrust Ageless Turmeric (review).
This is for the pure fact that the supplements of this review don't have testimonials or a section for the Youtheory Turmeric reviews by customers. All we have is what we can find from all other sellers and retailers.
And so, I did some research. I managed to come across a total of 1,265 pieces of feedback. With these, 644 were the basic Youtheory Turmeric reviews, 620 were the Youtheory Turmeric Extra Strength reviews, and I found only one Youtheory Turmeric Powder review.
Now, about the success percentages. They were genuinely great apart from, of course, the Powder option for which it's just too early to tell with a single positive comment.
With the 644 Youtheory Turmeric ratings, there were 35 one-star, 18 two-star, 49 three-star, 82 four-star, and 460 five-star ones. In other words, 591 positives and 53 negatives which leave us at a success rate of about 91.8%.
Then, there are the 620 Youtheory Turmeric Extra Strength reviews which were divided like this – 22 one-star, 22 two-star, 59 three-star, 188 four-star, and 399 five-star. That's a total of 576 positives and 44 negatives. Hence, we're left with a success percentage of about 92.9%.
So, more than a full percent over the flagship option. Which, generally speaking, I believe was to be expected. Still, I did not expect the basic version to be as well-received.
Pricing | The Products Cost Way More Than They Should
So, I guess it's fair to say that some of the supplements within the Youtheory Turmeric brand seem to be more viable than others as far as ingredients. But what about the price? Are they capable rivals to the other options available on the market?
As you can probably already guess, they are not all priced the same. The basic Youtheory Turmeric typically costs $29.99, the Extra Strength is $39.99 whereas the Powder option comes typically for $22.39. To do the math, that's $0.75, $1.33, and $0.75 per serving, respectively.
So, how does that compare, really?
If we compare it to one of my favorites the Nutrigold Turmeric Curcumin Gold (review), it isn't actually looking too good. I mean, terrible would be one way to put it. I mean, the Nutrigold typically costs $18.38 for a container of 60 servings. That's 30.6 cents for every 500 milligrams of 95% Curcuminoids and 61.3 cents for every 1000 milligrams.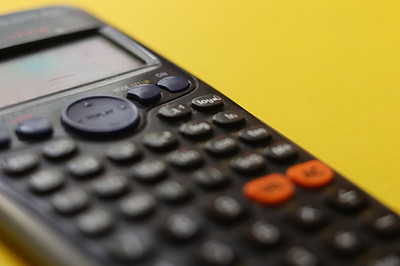 And not only that. The Nutrigold not only offers a plethora of third-party certifications like Non-GMO by Non-GMO Project Verified or Vegan-certified by Vegan Action, but also it's properly third-party tested.
So, it's all of that and essentially half the price that Youtheory Turmeric Extra Strength costs. And the flagship product isn't comparing well either versus NutriGold.
And then, Youtheory Turmeric Powder isn't a dream also. I mean, put that against something like the Nutricology CurcuWIN (review).
So, the Youtheory Powder offers a 24-fold improvement over standard 95% Curcuminoids. But there's like only 300 milligrams of that (per serving). With Nutricology, we have 500 milligrams of a formulation known as CurcuWIN which is 136-fold more efficient than 95% Curcuminoids.
The former costs 74.6 cents whereas the latter is 66.5 cents per serving.
Now, if we do some fancy math, the NutriCology is about 5.7 times more effective if there's the same amount of Youtheory Powder. Or it's 9.4 times more effective if we compare the serving sizes (the Powder is 300 milligrams). Yet still, it costs more.
I think that given this context, the supplements of this review don't seem like a bargain at all. Would you agree?
Pros & Cons | They Feel Way More Average Than They Used To
Pros
Cons
✓ They are Gluten-Free, Dairy-Free, and Soy-Free.

✘

The Turmeric of Youtheory supplements cost way more than they should.
✓ They have good success rates.

✘

Most of them don't get third-party testing.
✓ Only the Extra Strength version is third-party tested.

✘

For most, the amounts per serving are not ideal to get the full range of benefits.

✘

They are not Non-GMO. Thus, for additives, there are some potentially problematic aspects.
Ranking | Where Does This Turmeric Curcumin Rank (In 2022)?
Overall | I Would No More Than Just Consider These Golden Herb Ones
While I have been guilty of praising the Youtheory Turmeric supplements in the past, I don't feel like making that same mistake this time. I mean, sure. It's not like these are bad supplements. They're very capable.
I mean, I like that the flagship Youtheory Turmeric takes kind of an unconventional route with that addition of Olive leaf extract. I like that the Extra Strength version is really mindful about its additives while also being third-party tested and bringing truly viable amounts of 95% Curcuminoids to the table. I like that they try their shot at doing a patented Curcumin formulation with the Turmeric Powder option.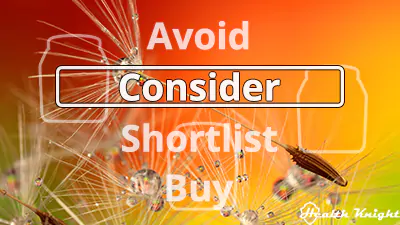 Still, to me, the whole brand does to an extent feel like a medium-rare chicken. I mean, one would be fine with a medium-rare steak but having a chicken cooked that way doesn't really work.
I mean, this whole notion of not having a Non-GMO claim just doesn't sit well with me. And then, why is the Youtheory Turmeric Extra Strength the only option that gets third-party tested? And why would we need those, to an extent, sugar-focused additives with the Turmeric Powder? Isn't Xylitol enough? And then, just in general, what's up with the price?
Hence, I think that (out of avoid it, consider it, shortlist it, buy it) I would reckon we could categorize the entire brand as one to consider. Whereas when it comes to individual ratings, I think it should be avoid borderline consider for the flagship, shortlist for the Youtheory Turmeric Extra Strength, and avoid borderline consider for the Turmeric Powder.
So, definitely not the greatest options out there. But if you are interested in something capable and well worth the money, I would pick one of the following. I mean, personally, I would prefer the Nutricology CurcuWIN (review) every time. But the Nutrigold Turmeric Curcumin Gold (review) is definitely a very capable one as well.
Other than that, I hope this Youtheory Turmeric review helped you find the information you were looking for. If you have any thoughts or questions, I'm just a comment away. And do feel free to leave your own personal reviews on the product as well.