|  Marketing  |  Ingredients  |  Side Effects  |  Reviews  |  Pricing  |  Pros & Cons  |  Ranking  |  Overall  |
According to the Biotrust Ageless Turmeric reviews posted by customers, people really notice a difference between when they are and when they aren't taking it.
Many people note that this helps tremendously with inflammation. Others have found benefits in terms of their knee, elbow, hip, and other places of pain. Others also mention that they've used many brands but nothing helped quite like this product. Some even report energy-level-related improvements.
So, the idea of this BioTrust Ageless Turmeric review is to dissect and explore everything regarding this particular supplement.
Hence, the idea is to be no extension of the manufacturer's marketing or other similar nonsense. This is all going to be about what I feel is the truth, the whole truth, and nothing but the truth. And we'll do that by assessing marketing, ingredients, side effects (additives), customer feedback, and pricing. We'll do it the truth-seeking way.
Marketing | Joints, Anti-Inflammation, Skin, Energy Benefits & More
According to the manufacturer, the BioTrust Ageless Turmeric is their advanced supplement which contains highly-bioavailable turmeric. Per their words, the idea of this product is to ensure full-body benefits. So, sounding pretty brilliant so far.
As for the product page, it is very similar to the BioTrust Ageless Multi Collagen (review) in so many ways. Yes, the structure is great but there's also tons of marketing.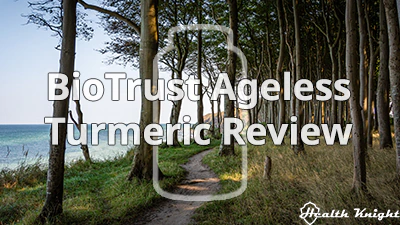 I mean, one of the tactics that they use is to offer 20% off if we subscribe to monthly shipments. Another one is that they offer free e-books with every purchase. And then, they also donate to feeding children with every purchase.
We've also got a section for BioTrust Ageless Turmeric reviews. And they only have positive ones there. And then, there are also a FAQ section. Plus, a 60-day money-back guarantee.
As for the claimed benefits, the product mentions tons of them. I mean, joint health, anti-inflammation, and antioxidant properties are just the beginning.
They also claim that it will aid detoxification, promote healthy mood, foster recovery after exercise, boost skin health, circulatory health, healthy aging, and even support energy levels and vitality. And then, we're also promised that it will battle physical discomfort, aid digestive health, and support metabolic health.
As for any free-of claims, it's said to be Non-GMO just like the Eden Pond Turmeric Curcumin (review). Then, it's also Soy-Free, Dairy-Free, and Gluten-Free. On top of that, they mention being EDC-Free.
But is it truly something worth the price that we have to pay for it?
Ingredients | Yes, It's CurcuWIN But Why So Scarce About It?
Going for patented Curcumin formulations is arguably my favorite choice when it comes to Turmeric Curcumin supplementation. To that end, just like the Kyolic Curcumin (review) and Solgar Full Spectrum Curcumin (review), the supplement of this review also uses a patented Curcumin formulation.
So, per serving (two capsules), the Biotrust Ageless Turmeric offers 250 milligrams of CurcuWIN Turmeric Extract and 125 milligrams of Ginger Extract. Here's to elaborate.
CurcuWIN is a patented Curcumin formulation created out of Curcuminoids, Polyvinyl pyrrolidine, cellulosic derivatives, and some natural antioxidants. It's a formulation that has shown in research a 136-fold increase in absorbability when compared to just our regular Curcuminoids [R, R, R].
And it bears mentioning that it is the most powerful viable Curcumin formulation currently available. I mean, a formulation like NovaSol does exist. And it offers a 185-fold increase. Still, it uses inherently harmful ingredients to achieve that [R, R, R, R, R, R, R, R, R, R, R, R].
And we don't want that. Which in turn just means that CurcuWIN is the powerful thing to get.
What I'm not so thrilled about is the amounts they offer per serving. I mean, 250 milligrams is pretty scarce. Most other CurcuWIN formulations offer at least 500 milligrams which I believe is the amount if we want a proper chance at the full range of benefits. But 1000 milligrams would be ideal [R, R, R, R, R, R, R, R].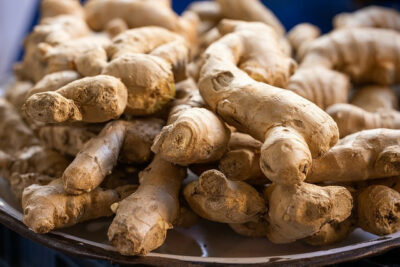 So, yes, BioTrust Ageless Turmeric can be helpful with its Curcumin. But I wouldn't bet on it if I had to gamble. Thus, I'm not really sure how true the promises will.
I mean, yes, Turmeric Curcumin has the potential to deliver on all of those, however, not having the necessary abundance may be a major obstacle in achieving that [R, R, R, R, R, R, R, R].
As for the Ginger contents, I like that addition. Ginger can be a serious contributor to digestive health, reducing inflammation, battling cancer, relieving joint and muscle pain, aiding brain function, treating nausea, stomach, and all kinds of other conditions [R, R, R, R, R, R].
Still, we find in the Ageless Turmeric of BioTrust only half of what supplements typically offer. Which is kind of like what was the case with CurcuWIN. Not great thing.
But what is great about the supplement of this review is that it's third-party tested. I mean, they truly care about quality. And so, they third-party test their end-products for purity and potency. And that's basically the ideal way to do it.
Side Effects | To Review Additives, BioTrust Ageless Turmeric Is Good
Side effects are the product of additives. But Turmeric Curcumin supplements typically don't use bad additives. In fact, they are typically very good and harmless choices.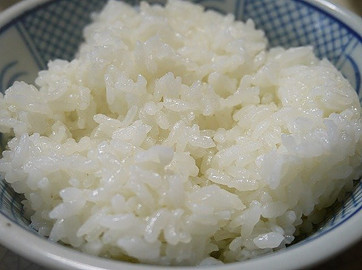 I mean, sure, something like the Qunol Liquid Turmeric (review) with its Potassium Sorbate dangers (nutrient deficiencies, DNA damage, cancer, etc.) is an exception to that rule. But still [R, R, R, R, R, R, R, R].
So, the BioTrust Ageless Turmeric uses Rice Flour, Gelatin (likely pig-sourced), Dicalcium Phosphate, Vegetable Magnesium Stearate, and Silicon Dioxide.
Rice Flour is kind of the Gluten-Free, Non-GMO version of wheat or corn flour. In other words, it's the definitely healthier version of the two. Plus, it can deliver some benefits as well such as reduced cholesterol levels and improved digestive health [R, R, R, R, R].
Gelatin is kind of like the Collagen that we find in supplements like the Great Lakes Wellness Collagen (review), only cooked differently. I mean, it's a substance filled with all kinds of helpful amino acids and thus, it can, realistically, only benefit our health [R, R, R, R, R, R, R, R, R].
I mean, for some select few people, some bad taste in the mouth, some bad breath, or some heartburn is the worst that can happen whilst consuming a substance like that [R, R, R, R, R, R, R, R].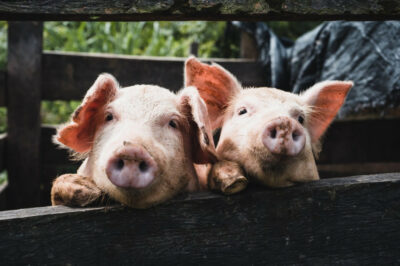 As for Dicalcium Phosphate, yes,, it gets used as an additive. But it also is commonly used as the active ingredient for Calcium supplements. I mean, something like the Solgar Biotin 5000 mcg (review) is just one example of that [R, R, R].
Magnesium Stearate is typically a very vilified additive. But that is without any real basis due to our human natural biochemistry. I mean, I absolutely agree with the minority of high-profile doctors that conclude that this is one of the most harmless substances to consume there is [R, R, R, R, R].
Whereas Silicon Dioxide or Silica is a naturally occurring substance. Meaning, it's something that we can naturally find in nature. And consuming shouldn't cause any troubles or side effects whatsoever [R, R, R].
So, overall, I think that the BioTrust Turmeric is an extremely decent one when it comes to additives. There should typically be no side effects (unless, of course, allergies are involved).
Reviews | It's A New Supplement, A Bit Too Early For Customer Feedback
I actually didn't find more than a hundred customer reviews for the BioTrust Ageless Turmeric total. That's from all sources. From both what we can find on the manufacturer's page and what we can get from third-party sources.
I mean, as far as the feedback on the manufacturer's page goes, no surprises there. It's all incredibly positive. None adds anything negative. It's just unnaturally positive. I mean, even the best of products get negative comments no matter how good they are.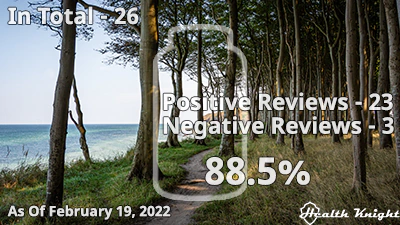 But that's kind of the marketing these days. I mean, just look at something like the Bio Schwartz Turmeric Curcumin (review) and Jarrow Formulas Curcumin 95 (review). All are guilty of the same thing.
So, for truth-seeking purposes, that's useless. Hence, I checked out what the third-party sources are saying.
And they are not saying much. I mean, in total, I was only able to find some 26 BioTrust Ageless Turmeric reviews (88.5% success rate). And all of them were from Amazon. No other place had any. Which is just likely a case of the product being really new to the market.
Still, some bad feedback it did have.
For one person, it gave heartburn (probably those Gelatin contents). And for two people, they despised that this contained so little CurcuWIN for such a high price. Furthermore, neither of them experienced any benefits.
Pricing | Yes, BioTrust Is Typically Expensive But This Is Insane
Now, we come to the pricing. On that note, despite there being such a low number of BioTrust Ageless Turmeric reviews total, we still got at least two pieces of feedback that explicitly criticized the insanely high price of this. But is the cost actually high?
Let's jump into some math.
So, per container (60 capsules), the supplement of this review typically costs $39. That's the equivalent of $1.30 for a serving of the product. In other words, that's $2.60 for every 500 milligrams of CurcuWIN.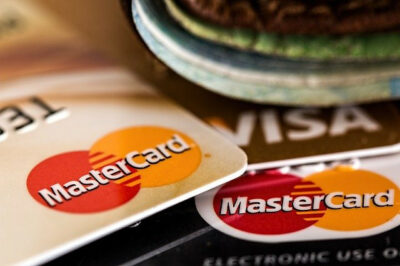 But that's an insanely high price for it.
I mean, just look at something like the NutriCology CurcuWIN (review). It's also third-party tested. It also has great additives. It is also Non-GMO. Yet, it costs 66.5 cents for every 500 milligrams of CurcuWIN.
To do the math, that's like 400% cheaper than what BioTrust costs. Yes, BioTrust also has Ginger. But it definitely doesn't justify the price difference.
The same we can observe if we compare it to something like the Natrol Turmeric. Yes, the additives with it are likely not as good but it's a 500% decrease in price over the BioTrust Curcumin of this review.
I mean, the way I see it, this product is just unnecessarily expensive. I mean, are they donating like three meals for every product they sell? I bet not.
Pros & Cons | There Are Not Enough Pros To Justify The Price
Pros
Cons
✓ The BioTrust Ageless Turmeric uses the most powerful viable patented Curcumin formulation there is (CurcuWIN).

✘

It likely offers too few CurcuWIN to make a profoundly positive difference.
✓ The supplement of this review is third-party tested.

✘

The price on this is ridiculously high. We are overpaying for nothing.
✓ It's got great additives.

✘

There are very few customer reviews at this time.
✓ It's Non-GMO.
✓ The capsules are small, thus they are easy to swallow.
Ranking | Where Does This Turmeric Curcumin Rank (In 2022)?
Overall | I Do Feel Obligated To Shortlist The Supplement
The unique thing about the BioTrust Ageless Turmeric is that alongside CurcuWIN, it also brings to the table the Ginger extract. And, yes, they donate meals to children. Which is great but doesn't necessarily justify the price.
So, for positives, we have the fact that it uses CurcuWIN and that it has no bad additives. It's also a huge advantage that the product gets third-party tested. And, yes, the fact that the capsules are, indeed, small may be very pleasing to some people.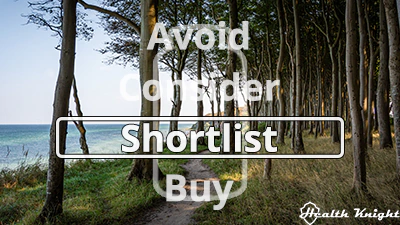 But then, on the other side, the price is just stupid high. And it doesn't even deliver a proper amount of the patented Curcumin formulation per serving. Sure, we can adjust that but still. It would mean at least four capsules of BioTrust a day.
And that's a lot of capsules for a Turmeric Curcumin which should be able to deliver it in just one (and not a huge one either).
Hence, (out of avoid it, consider it, shortlist it, buy it) I would propose that we shortlist this supplement. I mean, if the price is not an obstacle, everything else is adjustable, and the thing definitely has quality. So, to some extent, shortlisting it might feel generous. But I think just considering it would unnecessarily undermine it.
I mean, it is the greatest Curcumin formulation with third-party testing after all. Anyway, if you are interested in something at least just as capable but far more reasonably priced, here's the full review on my favorite Turmeric.
Above all, I hope this BioTrust Ageless Turmeric review helped you find the information you were looking for. If you have any thoughts or questions, I'm just a comment away. And do feel free to leave your own personal reviews on the product as well.
Health Knight Rating: 7.5/10