|  Marketing  |  Ingredients  |  Side Effects  |  Reviews  |  Pricing  |  Pros & Cons  |  Overall  |
According to the BioTrust Ageless Multi Collagen reviews posted by customers, they have been absolutely blown away by it.
Many have found that it mixes easily no matter where we dissolve it, no matter if it's hot or even ice-cold. Others report that clumping or unpleasant taste just doesn't exist with this. And then, in terms of benefits, it's energy on top of hair, skin, and nails. Plus, it just makes one feel great.
So, in this BioTrust Ageless Multi Collagen review, we will explore the very depths of this thing to paint a properly accurate picture of what it actually is.
Hence, the idea is to be no extension of the manufacturer's marketing or other similar nonsense. This is all going to be about what I feel is the truth, the whole truth, and nothing but the truth. And we'll do that by assessing marketing, ingredients, side effects (additives), customer feedback, and pricing. We'll do it the truth-seeking way.
Marketing | There's Plenty Of Convincing Happening To Sell This
The BioTrust Ageless Multi Collagen is portrayed as this complete protein supplement to deliver five types of Collagen from four premium sources. It's said to be the top choice when it comes to digestion and absorption, to never clump, and to be fully odorless and tasteless.
Now, from a pure product page perspective, it offers tons and tons of information. To that end, it's truly an overwhelming one. It's kind of like Bubs Naturals Collagen Protein (review) and the Truvani Marine Collagen (review).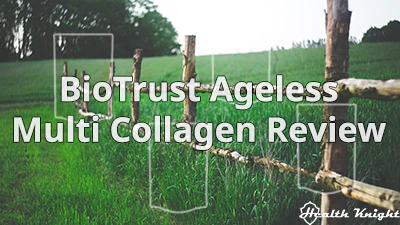 And with that comes a lot of marketing as well. I mean, it pretty much has every trick imaginable up its sleeve.
If we buy multiple containers, we get a discount. If we subscribe to their monthly shipments, we get a discount. And then, there are both BioTrust Ageless Multi Collagen customer reviews and even testimonials.
Shipping is also free if we subscribe. And then, there's also a 60-day money-back guarantee. And the supplement even promises free ebooks with every purchase. So, it's just an insane amount to persuade people into buying.
And an aspect that also contributes to that are the potential benefits that BioTrust associate with the Ageless Multi Collagen. It promises better skin, hair, and nail health, improved gut, joint, and bone health, augmented athletic performance and recovery, enhanced lifestyle, improvements to blood vessels and other organ health.
Finally, they also don't leave out the free-of list. The supplement of this review is said to be Dairy-Free, Gluten-Free, GMO-Free, Hormone-Free, Cruelty-Free, Antibiotic-Free, Artificial-Color-Free, Artificial-Flavor-Free, and Artificial-Sweeteners-Free. Plus, it's also Keto-Friendly, Paleo-Friendly, and third-party tested.
So, purely from a typical customer standpoint, this looks insanely awesome. But does it hold up if we, so to say, do a proper background check on it? Is it arguably one of the best Multi Collagen supplements for the 2022?
Ingredients | To Review Contents, BioTrust Goes A Bit Beyond Just Collagen
At its core, the Ageless Multi Collagen of BioTrust reminds me of supplements like the Physician's Choice Collagen Peptides (review) or Revive Collagen (review). Namely, it reminds me of supplements that apart from their Collagen contents also offer one or two additional substances for some added gains. Here it's the addition of L-Tryptophan.
So, per serving (one scoop), we get 11.25 grams of BioTRUST BioActive Peptide Blend. It's this blend that is made out of Hydrolyzed Bovine Collagen Peptides, Hydrolyzed Fish Collagen Peptides, Eggshell Membrane, and Native Undenatured Chicken Collagen. And all of that gets coupled with that L-Tryptophan; 140 milligrams of it.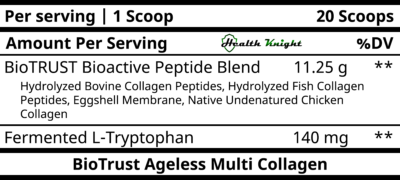 With Collagen, three aspects are absolutely key. Sourcing. Amounts. Testing.
In terms of the first, it looks very promising. Meaning, we've got Pasture-Raised, Grass-Fed, and Hormone-Free for bovine (cows). That's great. Then, it's Cruelty-Free, Pasture-Raised, Hormone-Free for chicken. That's great, too.
Whereas for Marine Collagen, the promise is to be sustainable. But that's not the best way to do it. We'd need Wild-Caught, Deep-Sea fish. I mean, sustainable is great but Farm-Raised fish is kind of like Corn-Fed and Hormone-bloated cows.
In other words, it's not great.
Yes, BioTrust is huge on promising just the best ingredients, premium quality, and everything. But likely not ensuring that they source Marine Collagen from Wild-Caught fish feels like a big miss to me (I could be wrong but why else would they not mention it straight up).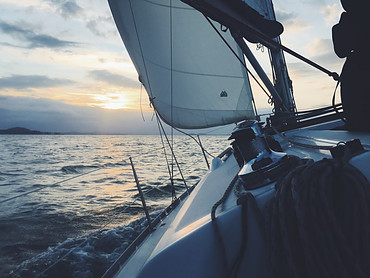 About the second aspect (amounts), 11.25 grams is great. Given the very good sourcing, I don't see why the BioTrust Ageless Multi Collagen wouldn't be able to deliver on all the promises. In other words, likely plenty of benefits with this one. Everything from hair, skin, and nails to gut, joints, and performance recovery, and more.
Whereas with this brand, the third aspect is as good as it gets. BioTrust does third-party testing on end-products to approve purity, safety, and potency. And that's just the best way how to go about ensuring quality.
Now, about that extra addition in the form of L-Tryptophan, it's actually an insanely thoughtful one. Because long-term Collagen use drains this amino acid L-Tryptophan quite a bit. And the supplement of this review inherently countering that is pretty neat, to say the least [R, R].
Other than that, this substance has been quite a tricky one for the studies and benefits since it has shown some mixed results. That said, it's something that can also potentially improve sleep quality, help fight depression, reduce appetite, and boost exercise performance among other benefits [R, R, R, R, R, R, R].
Side Effects | It's The Optimal Choice When It Comes To Additives
There are a ton of different supplements that struggle with this next one. It's this idea that almost any supplement has extra substances within it known as additives. These are what often helps keep all the beneficial stuff together for an easy delivery form like a capsule or tablet, etc.
But the trouble with that is that not every additive is genuinely fine to consume. For example, Maltodextrin in something like the Bulletproof Collagen Protein Vanilla (review) can create all kinds of problems. Not only can it give headaches and worsen immunity, but also it can be used as a cover-up ingredient [R, R, R, R, R, R, R].
Now, with the BioTrust Ageless Multi Collagen, we have to branch out. Because there are four different flavors that the supplement can come with. And each of these flavors involves a separate set of additives (which can bring a different set of side effects).
BioTrust Ageless Multi Collagen Unflavored – Pure, Clean, Just The Protein To Offer
So, the unflavored version of the BioTrust Ageless Multi Collagen is kind of the flagship supplement of the entire brand. It's what BioTrust started with and relied upon in this category for a very long time.
Now, they do offer three additional flavored versions but those are a very recent thing.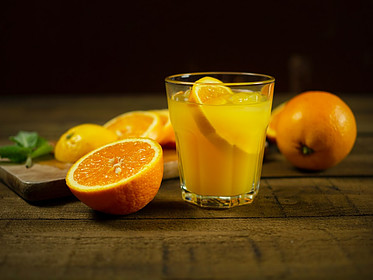 So, how well does the Ageless Multi Collagen of BioTrust hold when it comes to additives?
Well, as far as additives go, it's one of those supplements exactly like the Orgain Collagen Peptides (review) and Perfotek Collagen (review). Meaning, it doesn't use any inactive ingredients whatsoever.
The way I see it, that's kind of the best way how to go about it. Because that delivers all of that beneficial stuff without the cause or concern for any negative side effects. And as for flavors, we can create our own through some green smoothy, fresh orange juice, or even coffee.
But as a side note, do know that almost all supplements typically do require additives. It's just that Collagen powders are one of those rare categories that if the manufacturer chooses that way, it can be done without them easily.
BioTrust Ageless Multi Collagen Vanilla – It's A Mix Of Three Okay To Consume Substances
First up, we have the vanilla BioTrust Ageless Multi Collagen. And, indeed, it no longer is the case of not having any additives. Instead, it uses at least three to get that flavor successfully across. It's about Natural Flavors, Sea Salt, and Stevia Leaf extract.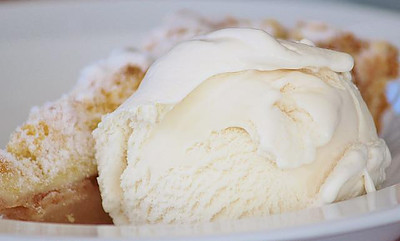 Here's to break them down.
Natural Flavors aren't always a good thing. But they aren't exactly a bad thing either as they can, in fact, also be beneficial. It all depends on the manufacturing practices in place by the manufacturer. And as far as the vanilla supplement of this review goes, I don't have any doubt about the goodness of it [R, R, R, R, R].
Sea Salt is never a bad addition. It can boost immune health, aid digestive health, foster skin and brain health, improve heart health, enhance weight loss and nutrient absorption, help fight off rheumatoid arthritis and depression, promote muscle function and health, and help in other ways [R, R, R, R].
And Stevia Leaf is one of the best ways how to sweeten up anything that needs sweetening up. Plus, it can reduce cholesterol levels, battle off Lyme disease, promote gut health, aid weight loss, help manage blood sugar levels, offer anti-cancer properties, and do other things [R, R, R, R, R].
Thus, the BioTrust Ageless Multi Collagen Vanilla is quality for additives. Which just makes it a viable option in terms of flavor if we choose to go for it.
BioTrust Ageless Multi Collagen Chocolate – This Can Offer Other Extra Potential Gains
In terms of additives, the BioTrust Ageless Multi Collagen Chocolate builds on what the vanilla version has. Meaning, it has the same additives that the vanilla has but with one extra ingredient. A really helpful for health ingredient.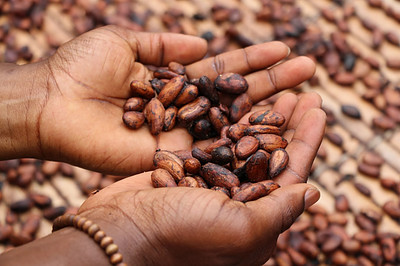 So, it's Natural Flavors, Cocoa, Sea Salt, and Stevia Leaf extract. The first and the last two we discussed in the previous section. Thus, Cocoa's on the table.
Cocoa is a classic ingredient when it comes to making a chocolate flavor when it comes to any Collagen supplement. Both the Alaya Multi Collagen Chocolate (review) and the Native Path Collagen Chocolate (review) are classic examples.
Cocoa is an insanely capable antioxidant. It can contribute to better energy levels, improved mood, anti-cancer properties, better heart health, digestion, blood sugar levels, brainpower, and cholesterol levels. Plus, it offers anti-inflammation, anti-bacterial, and brain-protecting capacity [R, R, R, R, R].
If you ask me, all things considered, this feels like the most beneficial BioTrust Ageless Multi Collagen of all.
BioTrust Ageless Multi Collagen Fruit Punch – Something That Also Adds Some Vitamin C
The BioTrust Ageless Multi Collagen Fruit Punch is a kind of unique spin on the whole flavor aspect. I mean, vanilla and chocolate are very standard stuff. But fruit punch does feel unique to BioTrust.
I mean, neither Great Lakes Gelatin Collagen Hydrolysate (review) nor Skinny Fit Super Youth (review) offers quite a flavor like that despite having quite a few options in their respective lineups. Plus, this adds some okay amounts of extra vitamin C (100 milligrams).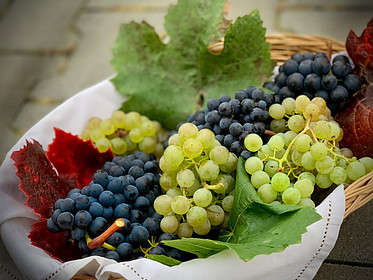 So, for additives, it has Natural Flavors, Citric Acid, Malic Acid, Beet Root (for color), Sea Salt, and Stevia Leaf extract.
Beet Root is one of the best choices when it comes to coloring. Because not only is this harmless, it can even offer benefits. It can enhance digestive health, improve energy levels, help battle diabetes and dementia, boost bone and liver health, promote brain health, and offer anti-inflammatory and anti-cancer benefits among other things [R, R, R, R].
Citric Acid can be a tricky one. But as long as it's Non-GMO, had in reasonable amounts, and we don't consume it with Aluminum, it can't really create any risks. It is a natural substance found in various citrus fruits. In fact, it's a very necessary substance for health [R, R, R, R, R, R, R, R, R, R, R, R].
Then, Malic Acid is a natural organic compound found in pears, grapes, mangos, apples, oranges, and other fruits. It's also that our bodies naturally produce themselves. And anything extra will typically only be helpful [R, R, R, R].
The rest we already discussed, and the conclusion here is the same as with any other three Ageless Multi Collagens. The Fruit Punch version of BioTrust is another fine and viable option.
Reviews | I Wouldn't Trust Amazon's BioTrust Customer Feedback Too Much
What I so often see people do is just look at the customer reviews and decide purely based on that whether they will get the product or not. But that's very unwise. There is a genuine reason why a supplement review never should be just a regurgitation of what other people are saying. It will lead us not where we want to go (because even the worst of supplements not that rarely get great success rates and vice-versa).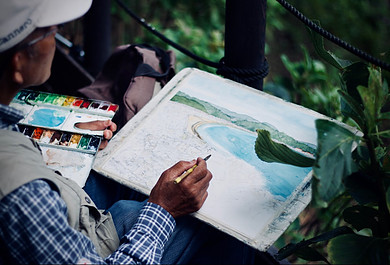 But it does give another perspective on things. And it does help paint the picture of truth a bit brighter. So, what's up with BioTrust Ageless Multi Collagen when it comes to this?
The section of customer reviews that they have on their website is pretty one-sided. It's just overwhelmingly positive. I mean, unnaturally positive. Which funny enough is kind of a standard these days.
Because manufacturers have all learned that great customer review sections equal more sales. It's kind of how persuasion works.
Which is absolutely fine, the way I see it. But it doesn't really help us get to the truth. Hence, all of those 2,092 BioTrust Ageless Multi Collagen reviews currently on their page don't really help us. What we need is third-party insight on this. Which we can often find by other sellers and retailers.
So, I did some research. In total, I managed to find 704 customer reviews. Of these, 120 were negative (1-star, 2-star) and 584 were positive (3-star, 4-star, 5-star). Hence, giving us a global success rate of 83.0%. Which, for sure, is not as overwhelming as what they have on their page but I think is fine still.
Furthermore, I feel it has to be said that the actual success rate is likely even higher than that given that people are typically more eager to report negative experiences when compared to positive ones. That said, there still are people that are unhappy with BioTrust's attempt at Collagen. Why is that?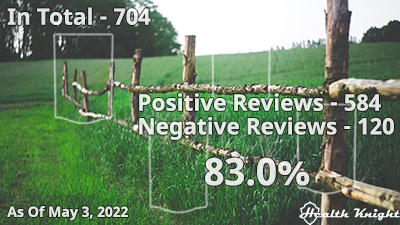 The way I see it, it's typically one of six things. It either tastes bad, smells bad, people don't like the price, it doesn't dissolve properly, people don't see any benefits, or people complain about the bag being only half-full. Then, on the other hand, we have loads and loads people that are basically saying the exact opposite.
So, which one is it?
I think both are true. But here's one other aspect that I believe and suspect might be at play here.
Every negative review that I found came from Amazon. But, in my opinion, Amazon is a terrible source where to get supplements from not only because of so many fakes I've potentially come across with supplements. No, from what I gather (don't quote me on this), it's likely that even if they weren't bad before, they became so due to the poor conditions that the warehouses offer.
And so, just hypothetically if that were to be true, I imagine there are a lot more unhappy people than there should be. Either way, I would avoid Amazon. Even if just to be on the safe side. And if you choose get it, always get it from the manufacturer directly.
Pricing | BioTrust Ageless Multi Collagen Is Not Cheap But It Feels Justified
When I looked at the BioTrust Ageless Multi Collagen reviews, I noticed an interesting trend. Namely, even when people were generally happy with the product, they still resented the price. And, for sure, there was a good deal of negative reviews to which this was their primary reason for being. But is the price really that bad?
So, per bag (20 servings), the BioTrust originally costs $49. But realistically, that's not really the buying price. Namely, it's far more likely that anyone ever buying it will get it for no more than $31 due to how flexible the subscribe and save deals are (plus, it's possible to cancel any time).
Or, to be a bit more on point, that's $31 for a bag that holds approximately 20 servings. This means that it is $1.55 per serving or $1.38 for every 10 grams of Multi Collagen. So, how does that compare?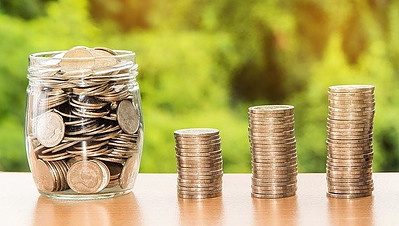 If we look at the Skinny Fit Super Youth (review), it's interesting. Skinny Fit is typically $67.47 per container. This gets us 28 servings. Which means that it costs $2.41 per serving or about $1.54 for every 10 grams of Multi Collagen.
To compare them, Skinny Fit is sourced from Wild-Caught Fish instead of just sustainable ones. Skinny Fit doesn't do third-party testing like BioTrust but they do have in-house testing. And Skinny Fit now also offers Apple Cider Vinegar and Hyaluronic Acid to the mix.
But there is no Hormone-Free or added Tryptophan with the Super Youth. And so, given that in terms of quality the Ageless Multi Collagen feels better, I would personally prefer the supplement of this review every time between the two.
But if I had to put it against what I believe is one of the most capable rivals, it would have to be the Ancient Nutrition Multi Collagen Protein (review). Its original price is set at $49.95 but we can get it for $42.46 pretty easily. This means it's about 94.4 cents per serving or 93.4 cents for every 10 grams of Multi Collagen.
So, it's significantly cheaper. And overall, Ancient Nutrition has really upped their game since last time I reviewed it. I mean, now they have perfect sourcing (Grass-Fed, Pasture-Raised, Hormone-Free, Wild-Caught, Cage-Free, Cruelty-Free). And there are some Probiotics in the mix, too.
But, yes, there is still no third-party testing that we get with BioTrust. There's no Tryptophan either. And despite the price difference, the supplement of this review is what I would prefer between the two. But the difference in terms of value has really shrunk between the two.
So, ultimately, I do think that the price is bad. Sure, it doesn't appear to be cheap but Multi Collagens aren't that cheap just in general. Overall, I do believe that the price is very fair for the high value it offers.
Pros & Cons | It's Pretty Hard To Fault This Product
Pros
Cons
✓ It offers Non-GMO, Grass-Fed, Pasture-Raised, Hormone-Free, Cruelty-Free, Sustainable Collagen.

✘

The Fish part of the Collagen sourcing is likely not Wild-Caught which takes away from the quality.
✓ BioTrust Ageless Collagen has great amounts per serving. Thus, all of those promised gains are very likely.

✘

Success rates could be so much better.
✓ The product of this review is third-party tested.
✓ It comes in a variety of different flavors. And none of them use bad additives.
✓ Tryptophan is a very fine and thoughtful addition to a Collagen supplement.
Overall | It's A Truly Robust Supplement That Offers Awesome Quality
I have done quite many individual reviews on a lot of different Collagen supplements. Not only that but also I've researched hundreds of them. And the BioTrust of this review does stand out for its third-party testing, great flavor options, and that extra Tryptophan.
For negatives, I really don't like that they are likely not sourcing from Wild-Caught fish. And that feels like a huge drawback. But that's pretty much the only one. Everything else is basically a positive.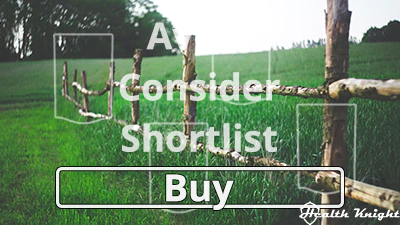 One thing that is rather hard to do is to find a Hormone-Free and Antibiotic-Free Multi Collagen that does third-party testing and isn't insanely expensive. But BioTrust does exactly that.
Yes, people often complain about its price. But objectively speaking, it is one of the best ones on the market for the quality it brings. Plus, the price has actually gone down since I last reviewed it some 16 months ago. Which can't be said about its rivals.
Hence, (out of avoid it, consider it, shortlist it, buy it) I would consider this a buy-able one. I mean, this would be a Multi Collagen that I myself wouldn't mind to be having.
Plus, a cool extra to it all is the fact that every order of the product feeds a child. So, it's not only a great supplement but also a charity effort as well. Which is awesome.
But if I had to give my top recommendation for Collagen, I would propose you look into the Live Conscious (LiveWell) Collagen Peptides (full review with a summary).
Above all, I hope this BioTrust Ageless Multi Collagen review helped you find the information you were looking for. If you have any thoughts or questions, I'm just a comment away. And do feel free to leave your own personal reviews on the product as well.
Health Knight Rating: 9.5/10