|  Marketing  |  Ingredients  |  Additives  |  Reviews  |  Pricing  |  Overall  |
In this BioTrust Ageless Multi Collagen review, we will explore the very depths of this thing. To paint a properly accurate picture of it.
And with that, we'll discuss it all. The promotional materials and claims. Beneficial ingredients. The inactive ones (additives). Furthermore, we will also look at customer reviews, assess global success rates, and consider pricing as well.
This BioTrust Ageless Multi Collagen Review To Seek & Find The Truth
According to the manufacturer, BioTrust Ageless Multi Collagen is "a COMPLETE protein, and it provides hydrolyzed collagen peptides for easy, rapid, and efficient digestion and absorption." Per their words, it is "made with the finest naturally-sourced ingredients and features all FIVE key collagen types from FOUR premium sources: grass-fed, pasture-raised cows, sustainable fish, egg, and chicken." So, I'd say that sounds pretty good [R].
From a pure product page perspective, however, it's kind of ridiculous. I mean, even those pages by supplements like Organixx Collagen (review) or Ideal Collagen (review), seem like small-time ones. And those absolutely drown their potential customers in promotional materials. And this is easily overwhelming as well.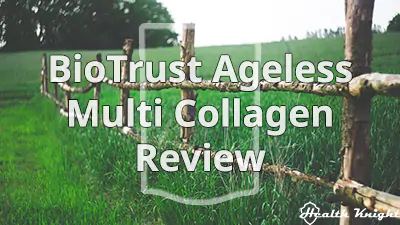 Personally, while I'm not against providing every insight imaginable, I think the page would benefit massively from some collapsible sections. It would just structure it better and kind of divide it better into bite-sized pieces.
Either way, there are quite a bit of marketing tools here. Just like Ancient Nutrition Keto Collagen (review) and Vitauthority Multi Collagen Protein (review), they use pretty much every trick in the book to help people decide in favor of buying.
I mean, there are discounts for quantity purchase (the more we buy, the bigger the discount). There is also an extra discount if we subscribe to monthly shipments and then, shipping is also free. There is a 60-day money-back guarantee. There are a ton of positive reviews, as well as testimonials. And there even are two free ebooks that come with every purchase.
Which kind of brings me to the potential benefits because they're very elegant in phrasing them. The essence of them is really no different when we compare to the other multi Collagens. They promise better skin, hair, nail health, improved gut, joint, bone health, augmented athletic performance and recovery, enhanced lifestyle, boosted blood vessel, and improved other organ health.
Finally, they also don't leave out the free-of list. The BioTrust Ageless Multi Collagen is said to be Dairy-Free, Gluten-Free, GMO-Free, Hormone-Free, Cruelty-Free, Antibiotic-Free, Color-Free, Flavor-Free, Sweeteners-Free supplement. Plus, it's also Keto-Friendly, Paleo-Friendly, and third-party tested.
Are these the making of arguably the best Collagen out there?
To Review Ingredients, It Goes A Bit Beyond Just Collagen
At its core, the BioTrust Ageless Multi Collagen reminds me of supplements like Garden of Life Collagen (review) and Vital Proteins Matcha Collagen (review). Namely, it reminds me of supplements that apart from their Collagen contents also offer one or two additional substances for some added gains. Here it's the addition of L-Tryptophan.
So, per serving (one scoop), we get 10.9 grams of BioTRUST BioActive Peptide Matrix. It's this blend that is made out of Hydrolyzed Bovine Collagen Peptides, Hydrolyzed Marine Collagen Peptides, Eggshell Membrane, and Native Undenatured Chicken Collagen. And all of that gets coupled with that L-Tryptophan, 140 milligrams of it.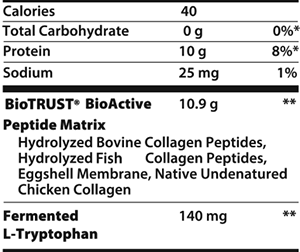 Speaking of Collagen sourcing, it's exactly what we want it to be and what is likely the most beneficial approach. Meaning, Grass-fed, Pasture-Raised, Hormone-Free, Cruelty-Free, Antibiotic-Free.
All of these things are what we ideally want from a Collagen Peptides supplement. And to make matters even better, BioTrust is also third-party tested for purity and potency [R, R, R, R].
As for the 10.9 grams, it is a solid amount. Reminds me of what we can find by supplements like Live Conscious (Livewell) Collagen Peptides (review) or Great Lakes Gelatin Collagen Hydrolysate (review).
It's an amount that I believe has every reason to be hugely beneficial and not be limited in its positive capacity. And thus, the way I see it, there is no reason for all the proposed gains not to manifest [R, R, R, R, R, R, R, R, R].
Here's the unconventional addition though.
There's also that L-Tryptophan (an essential amino acid) as a part of the BioTrust Ageless Multi Collagen supplement. But if we notice, they don't quite promise any benefits related to it. Why is that?
Well, as far as I can tell, it's a good sign. It's not like it's the most abundant substance here. Moreover, as I see it, they do fully realize that it has been a tricky one for studies; namely, it's shown some mixed results. That said, it's something that can potentially improve sleep quality, help fight depression, reduce appetite, and boost exercise performance among other potential benefits [R, R, R, R, R, R, R].
I mean, the BioTrust Ageless Multi Collagen is not a product I would take to get my Tryptophan levels up. Still, as far as I can tell, it's a fine addition that typically shouldn't do anything but help.
I Really Like Its Choice When It Comes To Additives, It's The Optimal
There are a ton of different supplements that struggle with the aspect of the ingredients known as additives. And when it comes to Collagen supplements specifically, it is no different. For example, with Pure Gold Collagen (review) is was the presence of Sucralose and possibly also Flavoring, with Health Direct AminoSculpt Collagen (review) it was the presence of Potassium Sorbate, and there are many more examples.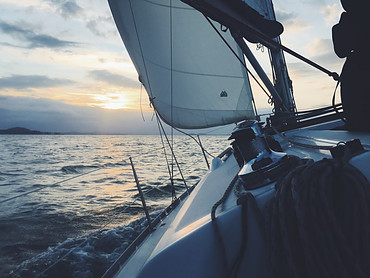 But additives are not always bad. For example, Reserveage Collagen Booster (review) use three different additives but all are fine for long-term use, even beneficial. Nature's Truth Multi Collagen Complex (review) is another example of that. Not as smooth sailing though. Still, everything's harmless.
So, what about Ageless Multi Collagen of BioTrust?
Well, it belongs to a third group. A group of products that also supplements like Doctor's Best Collagen Protein (review) or Primal Harvest Primal Collagen (review) is a part of. A group of stuff that doesn't have to use additives. And that doesn't use them.
Because sometimes even when products don't have to, they still do. Mostly that's for the purpose of Flavorings. But the way I see it, it's much better to have one without any such things. Add our own flavor through some green smoothy, fresh orange juice, or even coffee.
Be that as it may, I believe it's a really solid choice not to add any. Well done, BioTrust Collagen!
I Wouldn't Trust Amazon's BioTrust Customer Reviews Too Much
What I so often see people do is just look at the customer reviews and decide purely based on that whether they will get the product or not. But that's very unwise. There is a genuine reason why a supplement review never should be just a regurgitation of what other people are saying. It will lead us not where we want to go (because even the worst of supplements not that rarely get great success rates and vice-versa).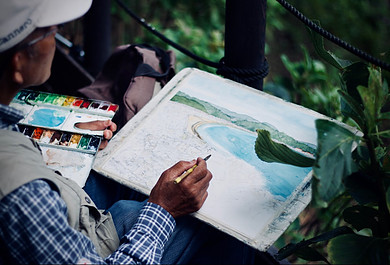 But it does give a perspective on things. And it does help paint the picture of truth a bit more brighter. So, what's up with BioTrust Ageless Multi Collagen when it comes to this?
The section of customer reviews that they have on their website is pretty one-sided. It's just overwhelmingly positive. I mean, unnaturally positive. Which funny enough is kind of a standard these days.
Because they've all learned that great customer review sections equal more sales. It's kind of how persuasion works.
Which is absolutely fine, the way I see it. But it doesn't really help us get to the truth. Hence, all of those 1579 BioTrust Ageless Multi Collagen reviews currently on their page don't really help us. What we need is third-party insight on this. Which we can often find by other sellers and retailers.
So, I did some research. In total, I managed to find 336 customer reviews. Of these, 64 were negative (1-star, 2-star) and 272 were positive (3-star, 4-star, 5-star). Hence, giving us a global success rate of 81.0%. Which, for sure, is not as overwhelming as what they have on their page but I think is decent still.
Furthermore, I feel it has to be said that the actual success rate is likely even higher than that given that people are typically more eager to report negative experiences when compared to positive ones. That said, there still are people that are unhappy with BioTrust's attempt at Collagen. Why is that?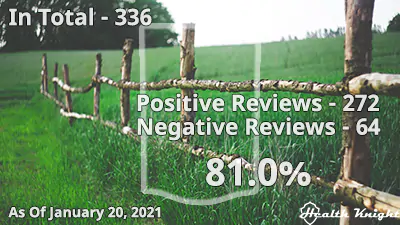 The way I see it, it's typically one of six things. It either tastes bad, smells bad, people don't like the price, it doesn't dissolve properly, people don't see any benefits, or people complain about the bag being only half-full. Then, on the other hand, we have people that are basically saying the exact opposite. So, which one is it?
I think both are true. But here's one other aspect that I believe and suspect might be at play here.
Every negative review that I found came from Amazon. But, in my opinion, Amazon is a terrible source where to get supplements from not only because of so many fakes I've potentially come across with supplements. No, from what I gather (don't quote me on this), it's likely that even if they weren't bad before, they became so due to the poor conditions that the warehouses offer.
And so, just hypothetically if that were to be true, I imagine there are a lot more unhappy people than there should be. Either way, I would avoid Amazon. Even if just to be on the safe side. And if you choose to, always get it from the manufacturer directly.
It May Not Be The Cheapest One Of All But It Holds Its Ground Well
When I looked at the BioTrust Ageless Multi Collagen reviews, I noticed an interesting trend. Namely, even when people were generally happy with the product, they still resented the price. And, for sure, there was a good deal of negative reviews to which this was their primary reason of being. But is the price really that bad?
So, per bag, the BioTrust originally costs $39. But realistically that's not really our price. Namely, it's far more likely that anyone buying this one ever will get it for no more than $31 due to how flexible the subscribe and save deals are (plus, they're possible to cancel any time).
Or, to be a bit more on point, that's $31 for a bag that holds approximately 20 servings. This means that it is $1.55 per serving or 14.2 cents per gram of Multi Collagen. So, how does that compare?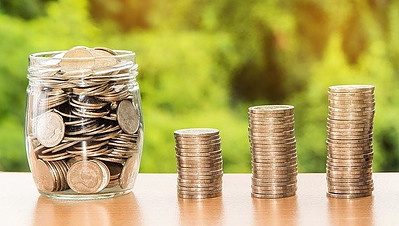 If we look at the Skinny Fit Super Youth (review), it's not that different at all. Skinny Fit is typically $59.96 per container. This gets us 58 servings. Which means that it costs $1.03 per serving or about 13.3 cents per gram of Collagen.
So, while it may be about 6% more expensive, it offers third-party testing for that price. BioTrust is also better in terms of Collagen sourcing as it promises it to also be Hormone-Free. And then, of course, the added Tryptophan. Personally, I would prefer the Ageless Multi Collagen every time between the two.
But if I had to put it against what I believe is its most capable rival, it would have to be the Ancient Nutrition Multi Collagen Protein (review). Its original price is set at $44.95 but we can get it for $38.21 pretty easily. This means it's about $0.85 per serving or about 8.3 cents per gram of Multi Collagen.
So, it's significantly cheaper. But they don't exactly do third-party testing or offer Tryptophan. But more importantly, Ancient Nutrition doesn't promise those cows to be Hormone-Free and Antibiotic-Free. Which is a potential problem the way I see it since what often happens is Pasture-Raised, Grass-Fed cows are only such during most of the year. For the rest of it (generally, Winter), they are typically eating corn and being pumped with antibiotics.
Thus, despite the price difference, personally, I would much rather prefer the BioTrust Ageless Multi Collagen thing. On that note, try taking any typical Multi Collagen in capsules. The price per gram of Collagen more often than not will exceed the price BioTrust comes for.
So, ultimately, I do think that the price is not necessarily that bad. Sure, it doesn't come cheap but which genuine quality thing typically does?
I Believe This BioTrust Is Buy-Able For Its Commitment To Quality
I have done quite many individual reviews on a lot of different Collagen supplements. Not only that but also I've researched hundreds of them. And through all that, this is the Multi-Collagen Powder I would pick.
I mean, what appeals most to me is the type of quality they subscribe to. It's not enough that it's so challenging to find a Multi Collagen that promises to be Hormone-Free and Antibiotic-Free. No, finding one that is also third-party tested is practically impossible. Or it costs like 100 bucks.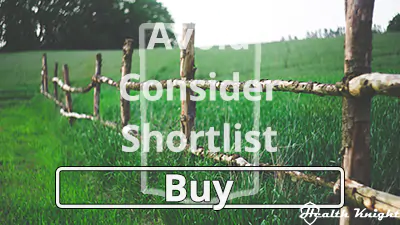 Which wouldn't justify. But with the BioTrust Ageless Multi Collagen, it does.
Hence, (out of avoid it, consider it, shortlist it, buy it) I would consider this a buy-able one. I mean, this would be the exact one I would go for myself if Multi Collagen was what I was after.
But it isn't. Personally, I prefer the Live Conscious (LiveWell) Collagen Peptides (full review with a summary). In my humble opinion, it's much better to target just one or two Collagen types than to try to cover them all. Have you heard of the saying, "jack of all trades is a master of none"?
I believe that applies to Collagen as well. Still, there are many people that prefer Multi Collagen. To which end, by all means, I believe we can't go wrong with this BioTrust one. Plus, a cool side-effect to it all is the fact that every order feeds a child. So, it's not only a great supplement but also a charity effort as well.
Above all, I hope this BioTrust Ageless Multi Collagen review helped you find the information you were looking for. What is the best thing about it in your opinion? Do you consider yourself one of those people who prefer quality over a cheap price? Let me know below.