|  Summary  |  Ranking  |  Marketing  |  Ingredients  |  Side Effects: Unflavored, Peach, Tropical, Chocolate, Orange  |  Case Study  |  Pricing  |  Pros & Cons  |  Overall  |  FAQ  |
Skinny Fit Super Youth is all about marketing. While the supplement isn't terrible in itself, it certainly lacks some greatness to it as can be easily seen by the customer reviews. Actually good supplements just don't get that low success rates.
And so, while the sourcing quality seems great and additives are good choices for the most part, I wouldn't put this among the best Multi Collagen supplements. Especially, because of how bad the pricing actually is.
Summary
Skinny Fit Super Youth
Claimed Benefits
Accurate. | Youthful skin, joint, bone, gut, hair, nail health, stronger muscles, weight management. | It can likely live up to every single one with the serving of two scoops a day.
Ingredients
Very good. | It is Grass-Fed, Pasture-Raised, Wild-Caught, Cage-Free, Non-GMO but not Hormone-Free. | Decently thoughtful sourcing. | Very good amounts per single serving.
Side Effects
Unlikely. | The unflavored version doesn't use any additives. | For the flavored ones, it depends on the version but, generally, it should be fine for most people.
Quality
In-house testing. | It seems to be fine.
Success Rate
Unflavored. | Above 70.1%. | Based on 582 reviews. | That's incredibly bad.
Peach Mango. | Above 75.9% | Based on 515 reviews. | Still, not very good.
Tropical Punch. | Above 78.4% | Based on 555 reviews. | Almost decent.
Chocolate. | Above 78.4% | Based on 171 reviews. | Also, almost decent.
Orange Pineapple. | Above 77.3% | Based on 141 reviews. | Worse than almost decent.
Price
$1.83 for every 10 grams of Multi Collagen. | The price is definitely unfair (not good value for money). | There are so many better-price options that offer better value.
Ranking
Nop. | It's just not that good.
Recommendation
Consider it. | There are better options but this is still fine to consider.
Better Alternatives?
Personally, I would prefer the Live Conscious Collagen Peptides (full review with a summary) over this one.
Marketing | The Skinny Fit Product Does Look Terribly Tempting
According to the manufacturer, Skinny Fit Super Youth (Collagen Powder) is all about youthful skin, healthy weight, and strong joints and bones. Per their words, it's a mix of 5 different Collagens that come from 4 different sources.
To give kind of an overview, there are four different supplements that go under the brand. At their core, they're effectively the same, only the flavors differ.
Namely, there is the no flavor option, the peach-mango option, the tropical-punch one, and the chocolate cake edition. And each of them has got its own product page.
But there's really no need to go through more than one. Because they cover the exact same information in most sections and almost the same in all of the others. Plus, even the summaries are almost copy-paste.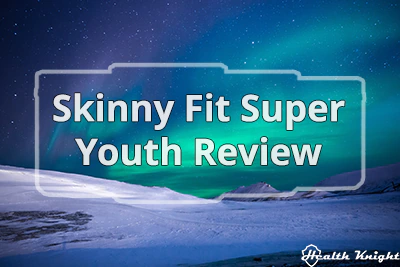 As for the benefits, they mostly promise the typical ones. In other words, there's the core promise of more youthful skin. And then, there is one for healthier hair, nails, joints, bones, gut, and stronger muscles. And with the latest update, they also mention healthy weight as in implying weight loss.
As for persuasion tactics, it uses every trick in the book. I mean, I would even go as far as to say it's one of the heaviest marketing-filled pages I've ever come across. I mean, I feel it's even heavier than the pages of the Organixx Clean Sourced Collagens and the BioTrust Ageless Multi Collagen.
First, an absolute wealth of both testimonials and mostly overwhelmingly positive customer reviews. Plus, a ton of happy customer pictures. Then, there's an option to subscribe and save 20% and a 90-day money-back guarantee.
And we can even get an additional 15% off if we subscribe to the newsletter.
Then, a mention of all the magazines, news outlets, etc. which have featured the thing. And, of course, a huge chart at the end that highlights how incredibly well Skinny Fit Collagen supplements compare to some of its rivals.
I mean, it's all written and structured so smartly that even I feel tempted to simply buy the thing. Which is exactly what these persuasion techniques are designed to do. Which is why they're so powerful and dangerous at the same time. Whereas I feel that just bringing awareness to them is often enough to burst that bubble.
Other than that, we also get claims of Gluten-Free, Non-GMO, Dairy-Free, and Sugar-Free. And so, as I see it, all of the four Skinny Fit Super Youth Collagen Powder supplements look like really great products, at least as far as the promotional materials go. But let's dive deeper.
Ingredients | All About Collagen & Augmenting Hair, Skin & Nails
The 4 Skinny Fit Super Youth supplements used to be pure Collagen and nothing else. But now, it's more similar to products like Pure Gold Collagen and Revive Collagen as it adds also other ingredients as well to the mix.
So, per serving (two scoops), it provides us with combined amounts of 15.6 grams of Hydrolyzed Bovine Collagen, Hydrolyzed Fish Collagen, Hydrolyzed Chicken Collagen, and Eggshell Membrane.
On top of that, with every serving, we now also get 200 milligrams of Apple Cider Vinegar, 50 milligrams of Hyaluronic Acid, and 181 milligrams of vitamin C.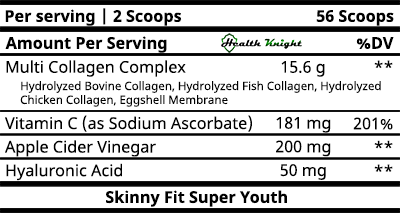 Now, what does that all mean?
As for the sourcing, it's said to be a supplement sourced from Grass-Fed, Pasture-Raised cows, Cage-Free Chickens, and Wild-Caught Fish. Or, in other words, that's really good. I mean, it should also ideally have Hormone-Free but it's still good.
For the amounts, I really like that they've changed basically what I had hinted at with the previous versions of this Skinny Fit Super Youth review. I mean, I reiterated a number of times that they should make the recommended dose 2 scoops which now it is.
And so, in terms of benefits, I think that there's every reason for this to deliver what it promises [R, R, R].
In fact, Collagen can not only promote youthful skin (better overall skin health and elasticity, reduce cellulite and wrinkles, provide a youth-like glowing look), persist in healthier hair and nail, encourage stronger joints, bones, muscles, and better gut health, but also improve teeth and liver health, help boost metabolism, aid weight loss (what they also mention), help blood sugar levels and bedsores, assist in healing leaky gut, as well as above all just straight-out help reverse the signs of aging [R, R, R, R, R].
Now, as for the other ingredients, Hyaluronic Acid is an incredibly beneficial substance for the skin. It can also help joints and eye health. And 50 milligrams is a good amount of it [R, R, R, R, R].
Whereas Apple Cider Vinegar can help with weight loss, battle diabetes, heal dandruff, support heart health, help manage blood sugar levels, and on top of it all also improve skin health [R, R, R, R, R].
So, these are some great ingredients. And vitamin C is something to only further add to that. Namely, vitamin C in this is Sodium Ascorbate which is a very beneficial form. Certainly, nothing to shy away from [R, R].
Side Effects | Additives Differ From A Supplement To A Supplement
Any side effects ever are typically the product of additives. Whereas the aspect of additives for me has always been a fascinating one. There are so many people that are absolutely oblivious to the fact that this matters. Mainly because like anything we consume, these too can affect our overall health and well-being.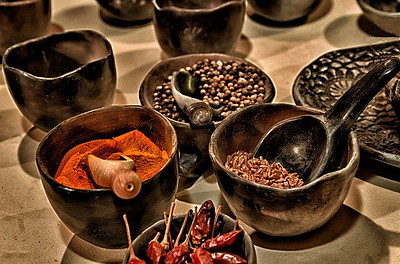 And contrary to what people think, not all additives are healthy or even harmless. Cancer, diabetes, liver disease, heart disease, and obesity are just some of the potential outcomes (long-term and short-term) if we happen to consume one too many of the less-than-ideal additives [R, R, R, R, R, R, R, R, R, R, R, R, R, R, R, R, R].
Hence, it goes without saying that we should always be very mindful of them.
That said, the additives for Skinny Fit Super Youth hugely depend on what kind of flavor we go with. The flavor part almost always is the doing of these other added ingredients that are typically not there for the primary benefit.
But given that we have four different supplements to look at and thus, essentially, four sets of additives to look at, let's look at each of them, individually.
Skinny Fit Super Youth Unflavored – There Is None Which Makes It Likely The Safest Option
So, we start with what could be considered the flagship supplement of the brand. Namely, we start with the Skinny Fit Super Youth Unflavored Collagen.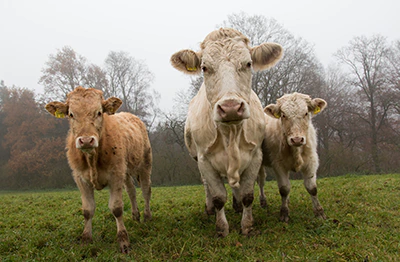 And it's pretty unique in the sense that 99% of all supplements are unlike this one.
What I mean is, this particular one is without additives completely.
This is not something that is possible to do very often. That's mainly because supplements generally need a means of combining and dosing the beneficial ingredients in easy-to-consume dosages (supplementation forms), like tablets, capsules, softgels, powders, etc.
For example, I've never seen a proper multivitamin or even a conventional one that is capable of doing it without additives. Whereas MCT Oils are frequently and easily done without.
Overall, I do feel that the versions without additives are often the preferred way whenever that's possible. Because there's the least potential for harm or health hazards. It's just pure Collagen.
Skinny Fit Super Youth Peach Mango – This Should Be A Fine Option
As the name suggests, the Skinny Fit Super Youth Peach Mango is about adding a Peach-and-Mango-like taste to the Collagen, so that we could simply mix it with water and have a flavored, hopefully, tasty drink.
But to make that happen, they have to add a couple of additives. There's Citric Acid, Natural Flavors, Malic Acid, Turmeric (for color), Stevia Leaf Extract, and Monk Fruit Extract.
Of these, Stevia Leaf and Monk Fruit Extract are natural and healthy sweetening options that are beyond harmless and, in fact, can deliver a few extra benefits. Essentially the same can also be said about the Malic Acid and Turmeric part. Whereas as for Citric Acid and Natural Flavors, it really depends [R, R, R, R, R, R, R, R, R, R, R, R, R, R, R, R, R, R, R].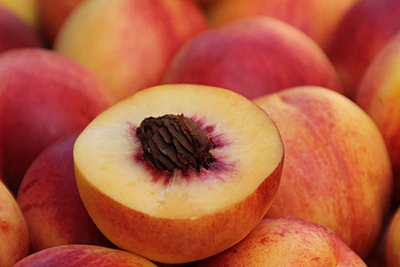 For Citric Acid, it depends on whether or not you're consuming a lot of this very substance daily through various processed foods or not. Generally, it is considered largely harmless, however, in huge amounts, it can bring havoc by inducing free radicals, which can damage your cells. There are also other potential side effects if we're consuming too much of it [R, R, R, R, R, R, R, R, R].
One undesired trait as studies have suggested of Citric Acid is the fact that it improves Aluminum absorption if we consume it with or from Aluminum utensils or containers. So, do avoid that, otherwise, it can harm quite a bit [R, R, R].
Whereas for Naturals Flavors it hugely depends on what kind of manufacturing practices are embraced.
Meaning, just because their "natural" doesn't mean they are healthy. It all depends on those practices as poor ones can unintentionally add all kinds of admixtures and impurities that will ultimately only harm our health. Whereas proper ones can do exactly the opposite, namely, have none of those admixtures and actually be quite beneficial [R, R, R, R, R].
So, in this regard, the Skinny Fit Super Youth Collagen powder looks decently promising. Granted, the manufacturer is not too elaborate on what kind of quality their products subscribe to, and it's mostly all self-affirmed claims.
However, they do promise of doing in-house testing on the end products to ensure purity, reliability, and safety. And while that's not as great as third-party testing, it's still better than nothing.
Skinny Fit Super Youth Tropical Punch – It Could Be Devastating To Some
The Skinny Fit Super Youth Tropical Punch is a very similar option to the one we just went over. But to add that extra flavor and make it drinkable with just water, it uses Citric Acid, Natural Flavor, Fruit and Vegetable Juice (Color), Malic Acid, Stevia Leaf Extract, and Monk Fruit Extract.
Most of these we already discussed when considering the Peach Mango version of the supplement. To that end, basically, all that's necessary to discuss for this section is this aspect of Fruit and Vegetable Juice addition for color.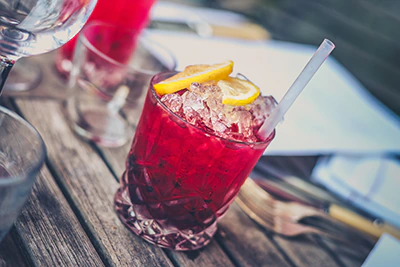 And generally, it's definitely fine.
However, I do believe that it's not that great that they don't exactly disclose what kind of fruit and vegetable juice they use. I mean, this Tropical Punch idea doesn't exactly give it away.
But why is this important?
Because there are such fruits and vegetables that can be violently devastating. That won't be the case for everyone, just for people that happen to be slightly more sensitive to them. A great example of this is Annatto [R, R, R, R, R].
For most people, it won't affect them negatively. However, if you do happen to have an allergy to it, it will be hell. Sure, no idea of telling whether or not this Tropical Punch edition of the Skinny Fit Super Youth has that. But it could.
And hence, my point.
Skinny Fit Super Youth Chocolate – The Most Advanced & Beneficial Version
The almost last one is the Skinny Fit Super Youth Chocolate. It is probably the best-flavored version when it comes to the added extra ingredients. I mean, while it does superficially have the most additives of all, they are the most okay of all.
So, in this one, we have Cocoa (processed with alkali), Natural Flavor, Stevia Leaf Extract, Gum Blend (Guar Gum, Gum Acacia, Xanthan Gum), Monk Fruit Extract, and Sodium Chloride.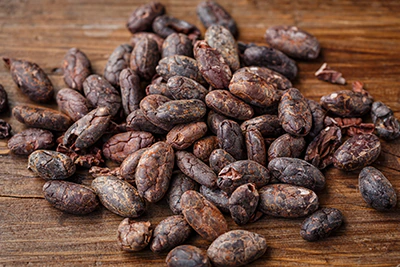 Monk Fruit Extract and Stevia, as discussed earlier, are the natural and healthy options when it comes to sweetening any product or consumable.
The Gum Blend consisting of Guar Gum, Gum Acacia, and Xanthan Gum is all absolutely harmless and is likely added to provide that chocolate-type of feel to the drink.
Whereas as far as Cocoa goes, it's really a beneficial thing and we shouldn't ever shy away from consuming it. It's actually recommended.
I mean, just straight-out chocolate is a great thing for your health if it doesn't contain any of the modern sugars that plague many of our foods. And with this Chocolate version of the Skinny Fit Super Youth supplement, it doesn't [R, R, R, R, R].
So, it will likely be nothing other than beneficial. Hence, making this product arguably the best one of the entire brand.
It's something I would personally prefer over the others. And to make matters more legit, it has even earned an award for how good it tastes.
Skinny Fit Super Youth Orange Pineapple – Just A Really Unique Flavor
The Super Youth Orange Pineapple is the newest flavored option to their line-up.
As obvious as it is, this one is meant to deliver an orange-pineapple-like taste, which if you ask me, feels like a decently weird combination.
It's definitely unconventional. And not something to find with any other Collagens I've come across.
Either way, the additives in this one are Citric Acid, Natural Flavor, Malic Acid, Stevia Leaf Extract, Turmeric (Color), and Monk Fruit Extract.
In other words, it's basically the exact same ingredients that we get in the Skinny Fit Super Youth Peach Mango. The only difference, really, likely is that this has a different kind of Natural Flavor to it.
More in detail on these ingredients, we covered in the previous sections. But just to sum it up, I think that this is also a fine option to go for as long as we're just aware of the potential dangers of Citric Acid.
Case Study | Customer Reviews Hasn't Been Very Kind To These Products
So, in theory, based on beneficial ingredients alone, the Skinny Fit Super Youth Collagen powder supplements should be highly positive in their impact. But are they truly?
To really have a look at that, I did a customer feedback case study on these products.
The first thing that has to be noted is that there are a ton of reviews available on the Skinny Fit Super Youth's homepage.
And these used to be ridiculously biased and had below 1% negative feedback. And this is just unrealistic no matter how good a product is. I mean, even the best products get a decent amount of negative feedback.
These days it's not nearly as biased (depending on the version it seems to be 3-7%). Still, I'm not quite comfortable in using that data in the case study given how easily manufacturers can manipulate these comments by customers.
Hence, I looked at every single real customer review I could find in third-party resources.
In total, I found 1,964 Skinny Fit Super Youth reviews. Of these, 1,477 were positive and 487 were negative. That means that overall the brand has a global success rate of 75.2%. Which is not a lot.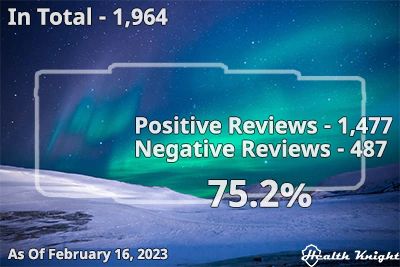 To compare, basically, any decent Collagen supplement has upwards of an 85% success rate. So, being 10% below that is pretty significant, the way I see it.
One thing that actually surprised me was that the Unflavored version barely got past 7 happy out of 10 at 70.1% (408 positives, 174 negatives). But then, the rest of the brand is doing a tad better.
The Peach Mango version has a success rate of 75.9% (391 positives, 124 negatives), whereas the highest ones were for both Tropical Punch and Chocolate at 78.4% (435 positives, 120 negatives, and 134 positives, 37 negatives, respectively).
To that end, the Chocolate version of Super Youth seems to be the least reviewed supplement of the line-up.
Lastly, the newest addition to the brand displayed a marginally worse success rate than the best success-rated ones. Namely, the Orange Pineapple version is sitting at a 77.3% success rate (109 positives, 32 negatives).
Overall, while the actual success rates may be higher (because people typically are more prone to reporting negative experiences), it seems that about 3 out of 4 are happy with it. Which, as I previously hinted, is not a lot at all.
On that note, what were the more prominent complaints about these products?
It seems to me that, there's certainly a good chunk of those people who just hated the flavor for the flavored options. But interestingly, some also absolutely despised the taste of the unflavored option.
The way they put it, the taste was so horrible that it was impossible to hide it in any foods or drinks. And the smell was bad, too.
Others complained of it being expensive. For many, it also clumped up together and was very difficult (or impossible) to dissolve. Others found side effects like stomachaches, nausea, rash, skin breakouts, and more.
And then, there was a good chunk of people for whom this did absolutely nothing. It's an absolute waste of money, the way they phrased it.
Pricing | These Products Aren't Priced Nearly As Great As They May Appear
Personally, I feel pricing is something that typically is very hard to judge. Especially given that as far as Collagen supplements not only there is such a huge variety in terms of the total serving count per container among different brands, but also because of the serving size differences.
So, it's often extremely hard to discern just by looking at the price listed whether or not it's actually good value. Which is why charts like the one Skinny Fit has created for its supplements is so convincing.
But it is all about interpretation and manipulating perception, the way I see it.
Here's to illustrate.
So, they compare the price of Skinny Fit Super Youth Unflavored with that of Vital Proteins Collagen Peptides. They say that Skinny Fit costs $1.78 per scoop whereas Vital Proteins is $1.89 per scoop.
In other words, Skinny Fit is slightly cheaper. But the chart doesn't show the aspects that actually matter.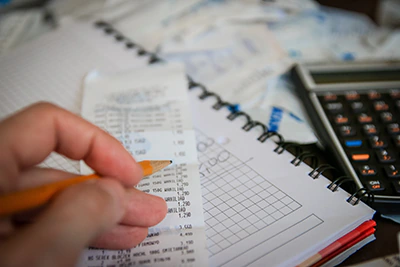 For example, it doesn't tell you that with Skinny Fit, you get 7.8 grams of Collagen. Whereas with Vital Proteins, we get 10 grams. It also doesn't tell you that Vital Proteins is third-party tested, Hormone-Free, and has a couple of third-party certifications.
None of this, the Super Youth of Skinny Fit has.
Now, there are other inaccuracies in the chart. A matter of a lack of an update would be fine. But Vital Proteins Collagen Peptides (the one with Hyaluronic Acid) has always had vitamin C also in it. But the chart says that Vital Proteins does not offer that.
And that's just misleading.
Now, here's an even more interesting aspect. The Skinny Fit Super Youth does not compare itself to other Multi Collagens. They only compare it to Bovine Collagens as if there are no other Multi Collagens out there to choose from.
And this is not true at all.
In fact, I bet they are not comparing this product to other Multi Collagens because it would not look nearly as good when compared to those.
I mean, just compare it to something like the BioTrust Ageless Multi Collagen. While the Skinny Fit costs $1.83 for every 10 grams of Multi Collagen, the BioTrust costs $1.38 for every 10 grams of Multi Collagen.
And the latter has third-party testing. It's also Hormone-Free over the Skinny Fit. And it also brings additional substances to the table that are similar to the supplement of this review.
Meaning, the BioTrust supplement costs 25% less, yet it is clearly the more quality option. And this is a brand that is supposed to be the expensive one. Yet the Skinny Fit still overtakes it.
Pros & Cons | There Are Many Flaws To Contemplate
Pros
Cons
✓ The Collagen Is Grass-Fed, Pasture-Raised, Wild-Caught, and Non-GMO.

✘

The Collagen is not promised to be Hormone-Free.
✓ It's a powder, hence the serving size can be adjusted as needed or preferred.

✘

Generally speaking, customers haven't been too happy with the products. On average, only about 3 out of 4 people enjoy them. That's pretty low compared to what else is available on the market.
✓ Skinny Fit offers a bunch of different flavors. Hence, it offers flexibility and something for every taste.

✘

There are definitely better-priced multi-Collagen products on the market.
✓ Skinny Fit does in-house testing on end-products.

✘

The Super Youth is not third-party tested.
✓ As far as additives, the choices are typically quality. Hence, the Collagen supplements of this review won't burden with possible side effects.

✘

SkinnyFit's marketing feels to be very manipulative.
Overall | I Think They're Consider-Able, I Would Prefer Others Though
I would absolutely love to be an advocate for the Skinny Fit Super Youth brand because I bet it sells really well. But saying that it's a must-buy would be a ridiculous overstatement.
Sure, the Skinny Fit Super Youth Collagen Powder supplements are fairly okay ones. But that's about it.
They add very good amounts of Collagen with those two scoops per serving. The additives they use seem to be pretty great (though sometimes lacking specificity). The manufacturing and quality feel somewhat fine. But they certainly aren't everything as we've seen with tons of other supplements.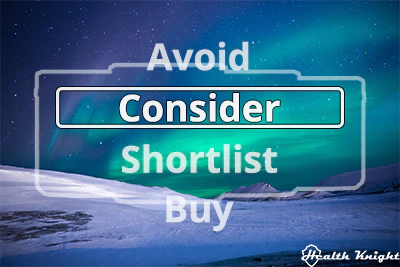 I mean, the global success rates feel unnaturally low when it comes to the flagship, the no-flavor option. As for the flavored options, the other brands seem to be having it better, too.
And the price, well, it's not nearly as great as they try to paint it to be. It's often just a clever and devious interpretation of the data.
Hence, (out of avoid it, consider it, shortlist it, or buy it) I would recommend simply to consider the Skinny Fit Super Youth.
On that note, personally, over the supplements of this review, I would prefer the Live Conscious (LiveWell) Collagen Peptides (full review with a summary) every time. Whereas if it has to be a Multi Collagen, I would stick with the Alaya Multi Collagen (full review).
If you have any thoughts or questions, I'm just a comment away. And do feel free to leave your own personal reviews on the product as well. Also, below, you can find some answers to the most common questions that I found on the internet about the Skinny Fit Super Youth supplement.
FAQ | Another Facet To The Notion Of Side Effects
Q: What are the side effects of Skinny Fit Super Youth?
A: Well, while we did touch upon that in this review earlier, there is more to that. Meaning, while side effects are typically a matter of additives, they can also be a matter of the beneficial ingredient, in this case, Collagen. So, to that end, if we're really stingy and unlucky, the Skinny Fit Super Youth can cause gas, diarrhea, constipation, bloating, upset stomach, and even bad taste in the mouth or bad breath (which, by the way, are also classic theoretical side effects of Gelatin).
Q: Does Skinny Fit Super Youth help you lose weight?
A: In theory, yes, any proper Collagen supplement can also help with weight loss. Hence, the Skinny Fit Super Youth can do that, too. That said, it is, by no means, the most capable substance or addition when it comes to that. Generally speaking, the way I see it, for weight loss, we should focus on exercise and quality sleep. And then, less processed food and fasting can also bring fantastic results. And only then, I would add a supplement to it all. Which if it is the case, I would pick a quality MCT Oil like the one by Nature's Way (full review).
Q: Does Skinny Fit Super Youth has caffeine?
A: No, neither the unflavored version nor the flavored versions carry any caffeine whatsoever. But as a side note, people do often choose to mix them with coffee (especially the unflavored option).
Q: How long does it take to see results with Skinny Fit?
A: In theory, it can be a matter of a few days but it really depends on where is your health as a whole at. While different opinions exist, I would say that it will typically take anywhere between four and eight weeks. And it must be done on a daily basis as with any supplement.
Q: How many times a day should you drink Skinny Fit Super Youth?
A: The Manufacturer recommends 2-3 scoops (servings) daily. I'd say two is pretty ideal and enough. Three is for those who want that extra little kick out of it. But it does add up in terms of price.
Q: Does Super Youth help with cellulite?
A: Yes, as any Collagen, also the Skinny Fit Super Youth can help with battling cellulite.
Q: Does Walmart carry Skinny Fit Super Youth?
A: Yes, you can buy the supplement of this review at Walmart. However, I find that they are often out of stock. Furthermore, the price is better at the Skinny Fit's website (given the discounted options).