|  Marketing  |  Ingredients  |  Additives  |  Reviews  |  Pricing  |  Overall  |
In this AHS Super Collagen review, we'll go over and assess every single aspect regarding the supplement imaginable.
Thus, throughout this article, we will do a couple of things. Explore the promotional materials, look at the beneficial ingredients and inactive ones (additives), consider what people are saying about the product, evaluate the pricing aspects for it.
This AHS Super Collagen Review To Help See Through Their Promises
According to the manufacturer, the AHS Super Collagen (plus vitamin C) is a "unique Beauty Supplement formulated with Vitamin C which helps with collagen renewal." Per their words, it is all about anti-aging properties, hydrated, youthful skin, as well as stronger nails and thicker hair. Which kind of covers all of the promised benefits and gains as far as this one [R].
Overall, the product page is much cleaner than it used to be. I mean, it used to be wholly unprofessional with how they basically provided all of the information twice. It was just a very bad look.
But they have fixed that up. And to that end, it reminds me of something like the Dr. Emil Collagen (review) or Purely Optimal Collagen (review). It's just a very decent product page.
But what it is absolutely not like the two mentioned is when it comes to marketing tactics used.
The only tactic (apart from a money-back guarantee) that they do use for the AHS Super Collagen is that of claiming a discount with the supposedly original price right next to it. Well, I assume it's a tactic instead of actually a discount for a limited time because that is what is true most of the time.
Plus, I just don't remember the price being any different back when they did not implement such a tactic. It always was £13.95. And that's the supposedly discounted price at the moment.
Other than that, the this AHS supplement is said to not be suitable for vegetarians or vegans. It said to may contain Sulfite Residues. And it's said to be free of Sucrose, Yeast, Corn, Artificial Colors, Starch, Wheat, Egg, Sugar, Flavors, Cholesterol, Fat, and even Preservatives. Interestingly enough, it doesn't mention such as Non-GMO or Grass-Fed.
Hence, while the product page might be captivating enough for some, is the product really something worth investing in?
To Review Ingredients, Can It Actually Get Us Where It Promises?
Well, I would say that as far as AHS Super Collagen there's a very slim chance it can. While it does add some vitamin C to the mix, it lacks many of the characteristics that quality Collagen supplements typically have. Which is definitely a bad sign.
So, per serving (one tablet), it offers 1000 milligrams or 1 gram of Type 1 and Type 3 Collagen coupled with 20 milligrams of vitamin C in the form of Ascorbic Acid. But what does this all really mean?
For Collagen, it's not looking too good. It's just terribly scarce. I mean, I feel proper Collagen supplements like Live Conscious Collagen Peptides (review) or Orgain Collagen Peptides (review) offer at least 10,000 to 20,000 milligrams or 10 to 20 grams. In other words, with this AHS Super Collagen, we're getting 6-20 times less [R, R, R, R, R, R, R, R, R].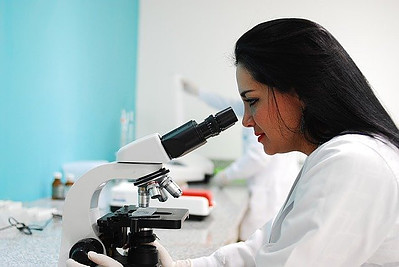 I mean, that's not exactly a good vibe. Plus, there's nothing really unique about the Collagen in the AHS that would improve its absorption or any other way guarantee that it can even remotely rival those other supplements.
At least they themselves do not contribute any such information. All that they mention is that this is an exclusive system of some kind that contains pharmaceutical-grade collagen.
As regards this, I don't really see how that changes anything. To me, it seems that this Collagen in AHS is like any other typical Collagen that really most manufacturers use, only scarce as hell.
So, is this going to meaningfully contribute and meaningfully deliver on all of those gains they promise?
I seriously doubt that. I mean, I certainly wouldn't bet my money on that. It's just too much of a longshot. Frankly, even if there were some theoretical benefits at such scarcity, it's likely there won't be all of them. But there's one other thing why I believe this Collagen is not worth anyone's time [R, R, R, R, R, R, R, R, R].
You see, when it comes to Collagen, it's all about sourcing. It's all about where we get from. Pasture-Raised and Grass-Fed are the bare minimum that we should seek. Ideally, it should also be Hormone-Free and third-party tested for purity. Or be it of at least decent manufacturing with in-house testing to approve stuff [R, R, R, R, R, R, R, R, R].
To this end, sadly, the manufacturing of AHS doesn't really excite me at all. I mean, for sure, there are plenty of generic, vague, self-affirmed claims. But there is not a scent of testing promised to be done anywhere. Testimonials are the best that they can do. Which, if you ask me, is pretty darn miserable for a brand that claims to be the best Collagen brand out there [R].
Overall, I feel that to say that the information on manufacturing is absolutely miserably scarce, would be a compliment.
Additives Are Harmless & Misunderstood But Does It Matter?
Additives are not something that people typically are very aware of. Most just ignorantly assume that they don't matter. But nothing could be further from the truth. They can affect us profoundly [R, R, R, R, R, R, R].
So, it matters if they're harmless or not as they may be significantly contributing to a disease or illness already developed or just developing. Thus, I recommend always taking some time to know your supplement [R, R, R, R, R, R, R, R, R, R, R, R, R].
When it comes to AHS Super Collagen, there isn't much to talk about. There's only one additive here.
Granted, it's a hugely controversial one.
Don't believe everything people just write on the internet. Magnesium Stearate is an additive that's probably (I would even say, definitely) is the most wrongfully hated additive there is [R, R, R, R].
I mean, about 90% of all articles that write about it, write that you should avoid it at all costs. But that's nothing more than a raving-like interpretation of the available research. Having spent a ton of time on this matter, I have to ultimately agree with what the minority of high-profile doctors and other health professionals are getting at [R, R, R, R, R, R, R, R, R].
Magnesium Stearate is, in truth, an amazingly harmless additive. Don't anyone let you tell otherwise.
To add to this point, Stearic Acid, one of the two Magnesium Stearate's constituents that is the exact ingredient blamed for the additive's harmfulness, is found in mother's milk. And it's there in greater amounts than we could ever possibly consume by using supplements (in a single meal for a newborn) [R, R].
To that extent, if Magnesium Stearate is harmful due to the Stearic Acid within it, we shouldn't let our newborns consume their mother's milk. Because it would then mean that it's actually harmful to them.
But that couldn't possibly go any further from the truth.
The Positivity In Customer Reviews I Did Expect Despite Everything
Now, I feel we have to discuss the customer reviews. Because many people just blindly trust those ratings when really they shouldn't. I mean, sure, to some extent those can attest to the actual helpfulness of a supplement. However, from years of researching supplements, I can say these sections are very often crowded by innocently ignorant people. Plus, there are all kinds of smart techniques to even artificially improve the ratings by third-party sellers.
And hence, over the years, I've come to conclude that a decent or even just okay success rate genuinely doesn't mean anything if the ingredients don't speak quality. And I feel that's the case also here with the AHS.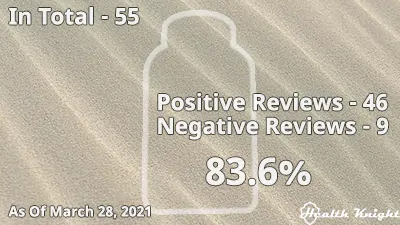 While the product page does have a section for AHS Super Collagen reviews, there are none there at the moment. And even if there was, these have often proven themselves to not be very accurate for seeking of truth like we've seen with supplements like NeoCell Gummy Glow (review) or Nutra Organics Collagen Beauty (review).
So, taking a comprehensive look at every single real customer review I could find online was a must. And that's what I did. The rather surprising results of that I did, however, expect.
It seems that despite the Collagen contents being very scarce, it has not been an obstacle to help about 83.6% of people who tried the Collagen of AHS. I mean, yes, it might be a bit too early to tell because there is not that much feedback available yet. However, out of a total of 55 AHS Collagen reviews, 46 were positive and 9 were negative.
All that being said, the actual success rate is likely even higher given that people typically are far more inclined to report negative experiences than positive ones. Hence, I believe it's the kind of feedback that can take a lot of people by surprise and even convince them that it should be a decent product.
But even though there are quite many people that believe this has helped them, imagine this. Imagine the Super Collagen of this review was made out of Grass-Fed beef (namely, was actually sourced properly). I mean, wouldn't that translate into more gains? And then, imagine even further that there was 10-20 times more of Collagen per serving. How much more beneficial that would be?
The Pricing On This Super Collagen Doesn't Really Convince
Most of the negative AHS Super Collagen reviews had nothing to do with the price. They were basically all about either the fact that it doesn't work or the tablets are too big. With just one review saying that it was an expensive supplement, does that suggest that, generally speaking, it isn't one? In other words, is it affordable?
So, we have a couple of options for container size. The 120-tablet one typically costs £13.95 or $19.24 whereas the 250-tablet one is £21.99 or $30.33. Hence, that's 11.6 pence or 16.0 cents per tablet in the 120-tablet option, and 8.8 pence or 12.1 cents per tablet in the 250-tablet option.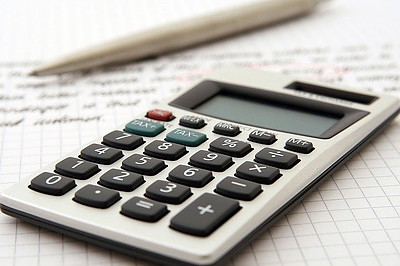 Hence, for better comparing, it comes as cheap as 12.1 cents per 1000 milligrams of Collagen. So, how well does that stack up against some of its competition?
Well, it depends if we feel that it has to be a capsule or tablet Collagen. Because powders are always better, more effective, and far more affordable in terms of gram per Collagen.
To that end, if we compare it to something like the Zhou Collagen Peptides (review) or Dr. Matthew Collagen (review) both of which not only cost 5.5 cents per gram, but also offer a ton more quality.
I mean, either of them I would prefer over the AHS Super Collagen any time of the day.
Whereas if it has to be a capsule or tablet Collagen, I would probably go for the NOW Foods BioCell Collagen. Which is for at least three reasons. NOW Foods, in my opinion, offers plenty more quality. BioCell is proven to be very effective even at low doses similar to AHS. And it's arguably the best costing BioCell option costing $0.38 per gram.
Overall, I Believe This AHS Is Not Even Worth Considering
So, what are the conclusions on the Super Collagen of AHS? Is it something that is fine to embrace or just try? Or is it something that would we rather avoid altogether?
I believe it's the latter. I mean, (out of avoid it, consider it, shortlist it, buy it) I would not even recommend considering it. It's just an outright avoidable one.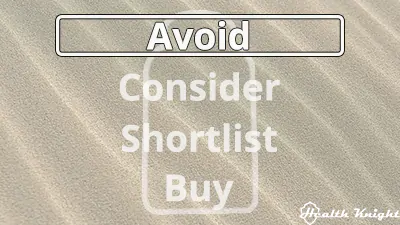 I mean, sure, based on the success rates, it seems that it has helped some people. And the additives it uses are not bad. But we shouldn't ever really choose a supplement just by its success rates and additives. Those are important factors but they're not everything.
The thing is that it seems the quality in this Collagen just doesn't hold up. It should Pasture-Raised, Grass-Fed, Hormone-Free, and Non-GMO whereas AHS Super Collagen doesn't claim any of that. Hence, it is very likely none of that. And, therefore, inherently the price is rather low.
But that's a low we shouldn't be hooked by. That's not a good thing. And, hence, in terms of the potential for gains, this is not a very promising option.
And due to that, I would recommend picking something like the Live Conscious Collagen Peptides (full review with a summary) instead of this. Whereas if it has to be something in tablets or capsules, I would pick that NOW Foods option I mentioned earlier.
Above all, I hope this AHS Super Collagen review helped you find the information you were looking for. Was this one on your list of something to try? What do you think of it now? Would you still go for it? Is it worth the price, in your opinion? Let me know below. Also, feel free to leave your own personal review of this below. I'd love to hear from you.