|  Marketing  |  Ingredients  |  Additives  |  Reviews  |  Pricing  |  Overall  |
In this Nutra Organics Collagen review, it will be all about getting to the truth, learning, and fully understanding what the product is and what it has to offer.
Thus, in the process of that, we will dive through the promotional materials and examine the claims. Then, we will turn to the beneficial ingredients and see what those are about. Then, it will time for additives, the aspect of supplements quite rarely looked into when it comes to reviews. And, of course, we'll do customer reviews, global success rates, and pricing as well.
This Nutra Organics Collagen Review To Learn All Of What's It About
According to the manufacturer, Nutra Organics Collagen Beauty (the full, official name) "is a unique opportunity to create wellness from the inside out with VERISOL® Bioactive Collagen Peptides." Per their words, it's "a natural formulation to reduce skin wrinkles and smooth fine lines, increase skin hydration and elasticity, and support healthy hair & nails." So, really helpful stuff, at least so they claim [R].
What I love most about the product page is that it is very collected and composed like what we've seen from the Olly Collagen Peptides (review) and the NeoCell Gummy Glow (review). And that's despite actually offering a ton of information from various angles, including FAQs and recipes.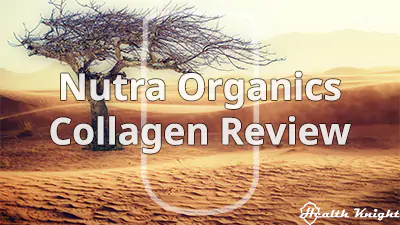 As for the benefits, the Collagen-associated ones are just the beginning. Because the product isn't all Collagen, in truth, it adds a mix of things.
And, so, they promise a healthy gut, support for the connective tissue, protection from radical damage, fostering of wound healing, as well as all kinds of gains related to hair, skin, and nails.
Something quite unconventional for a Collagen product is the fact that Nutra Organics Collagen is safe for breastfeeding and pregnant women, as well as children of at least 12 months.
I also like how honest they are about the cows they source Collagen from not being exclusively Grass-Fed due to winters and snow when it's necessary to do (Non-GMO) grains to ensure their survival. Because that's the reality and many manufacturers try to downplay the truth to get more sales.
Overall, at least from the first look, a very commendable and awesome manufacturer. A bit sad that there's no third-party testing to be seen. With that, it would make it pretty much ideal. Either way, it still looks pretty great so far.
This Supplement Is More Than About Just Simple Collagen
When it comes to the beneficial ingredients, the Nutra Organics Collagen Beauty is really unique, unconventional even. It's like Zhou Collagen Peptides (review) meet Physician's Choice Collagen (review) meet Ancient Nutrition Multi Collagen (review). Or in other words, it's Hydrolyzed Collagen plus a patented form of Collagen plus added other bits and pieces for more benefits.
So, per serving (one scoop of 12 grams), this supplement offers 10.7 grams or 10,700 milligrams of Collagen where 75% of that is Hydrolyzed Collagen and 25% is Verisol Collagen Peptides. This is accompanied by Organic Camu Camu, Orgen-Zn® Guava, and Organic Horsetail Herb.
These 10.7 grams remind me of something like the Great Lakes Gelatin Collagen Hydrolysate (review) or Dr. Matthew Collagen (review). Only this Nutra Organics is to be the more powerful option given that it also brings the Verisol formulation to the table. And so, I believe it has every reason to be genuinely beneficial [R, R, R, R, R, R, R, R, R].
I mean, Verisol alone could do that. Coupled with the rather traditional Hydrolyzed Collagen, that's a pretty done deal [R, R, R].
As for the other stuff, we're not really granted the luxury to learn their exact amounts. I mean, we could somewhat estimate them based on the claimed vitamin C and Zinc contents on the label. But that would still be a terribly wild guess at best. That being said, I think it's still worth discussing each of them briefly. Kind of just to be aware of the potential.
Camu Camu is a sour berry widely known for its mesmerizingly high vitamin C contents. But that's not the whole deal with it. It's also full of other antioxidants and has capable anti-inflammation capabilities, as well as it can improve gut health, immune system's function, liver health, oral health, cardiovascular health, eye health, and among other gains even enhance mood [R, R, R, R, R].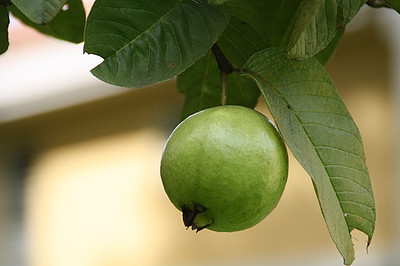 Orgen-Zn Guava is, essentially, from Guava leaves extracted Zinc alongside all of the co-factors and co-nutrients all of which is also Organic Certified by USDA Organic [R, R].
All in all, pretty rad stuff. As far as I can tell, definitely one of the best ways where to get our Zinc from [R, R].
Whereas Organic Horsetail herb is a thing pretty widely known for its high Silica contents. But it's not all superficial like that [R, R, R, R, R].
It's also known to be great for battling diabetes, seizures, kidney stones, arthritis, diarrhea, and just inflammation in general. Additionally, there are gains to hair, skin, and nails (and others) that it brings the potential of [R, R, R, R, R].
So, the support group for the Collagen in this Nutra Organics thing is pretty high-quality as well. Which is always a good thing.
To Review The Additives, They Use The "We Don't Need Those" Approach
A lot of supplements don't quite get it with the additives. They either overcomplicate things with them or they opt for just the wrong ones. While that's not too common with Collagen supplements in general, we still get quite a few examples of that [R, R, R, R, R, R, R].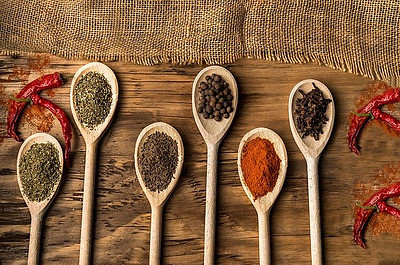 Be it the Pure Gold Collagen (review) with its Sucralose contents or the Vim & Vigor Collagenate (review) with its Potassium Sorbate. It's considerably less than ideal both ways [R, R, R, R, R, R, R, R, R, R]
What about this Nutra Organics Collagen Peptides product though?
It's quite similar to Live Conscious Collagen Peptides (review) and Orgain Collagen Peptides (review) actually. It uses what I believe is the most optimal approach.
Namely, this notion which can be best described by never using additives if we don't need them.
So, we got plenty of Collagen, a solid cheer group of organic stuff, and zero additives. From a pure ingredient standpoint, it's hard to imagine it could be any better.
As Far As Customer Reviews, Nutra Organics Is Rated Extremely Well
But let's shift gears a bit now. Let's look at it from a more practical facet as well. Let's look at customer reviews and global success rates.
As many product pages do, the one for Nutra Organics Collagen Beauty also does contain a review section. And as typical as we've seen it to be with supplements like Skinny Fit Super Youth (review) and Ideal Collagen (review), this particular section also here is overflowing with positivity. I mean, out of 1262 reviews, only 29 negative ones.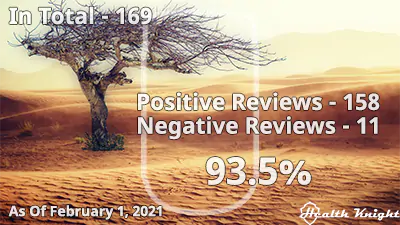 That's like a 97.7% global success rate. And so, despite my disbelief, ultimately, it kind of checks out. Here's what I mean.
You see, when I took this to all the other sellers and retailers out there, everything I could find, I scraped together a total of 169 Nutra Organics Collagen reviews. Of these, 11 were negative. Which means that the overall success rate sits at around 93.5%.
Which is not that far off at all from what its product page is claiming (plus, the fact that it's likely even higher due to the typical dynamic of customer feedback). Hence, it's possible that there has been no tampering with the ratings going on on the manufacturer's website.
That said, I do find it a bit odd that while there are 1262 reviews on the manufacturer's page, there are only 169 by all other resources. I mean, supposedly this can be explained by the fact that maybe Nutra Organics has only recently expanded its product line to other sellers and retailers. But that's just a guess.
Still, I think it's the most likely one given the honesty and transparency they're trying to display, pursue, chase with their Collagen Beauty.
I Did Not Expect That But It's Actually Pretty Great Value
Pricing is something that quite often comes up in customer reviews. But with the supplement of this review, it didn't really happen that way. People have been unhappy with the taste or the effects of it but I haven't really seen anyone criticizing the price. Which may imply it's a high value for money. But is it really?
So, per container (38 servings), it typically costs $44.95. This means that it is about $1.18 per serving or 11.1 cents per gram of Collagen. Which isn't exactly the cheapest price for Collagens to find. But that's understandable since it does use the Verisol Collagen.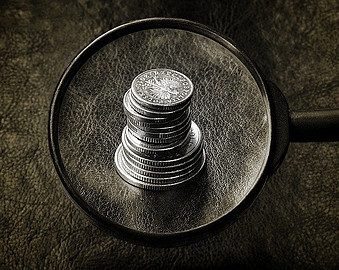 Still, how would it compare to some of the most capable products offering this same protein?
If we compare it to something like the Perfotek Collagen (review), in my opinion, it the superior option. Perfotek comes for $32.99 per container which is 41 servings. Each of its servings contains 11 grams of Collagen. Which means that its price per gram of Collagen is 7.3 cents. So, it's a 34% better deal.
Still, I would prefer Nutra Organics over it.
I mean, for that price difference, we also get that Camu Camu, Orgen-Zn® Guava, and Horsetail. Furthermore, since it packs also a decent amount of Verisol, the Collagen overall value is much higher.
While this is a rough estimate, 3 grams of Verisol feels kind of like 11 grams of typical Hydrolyzed Collagen. So, it's a ton more value.
Still, what neither of them offers is third-party testing on purity and potency. Whereas something like the Live Conscious Collagen Peptides (full review) does add that. And it comes for a price as low as 5.1 cents if we're really taking advantage of those subscribe-and-save deals (but it's really affordable for what it offers even without them).
Overall, I Feel These Collagen Peptides Are Absolutely Shortlist-Able
Overall, I really like the Collagen Beauty of the Nutra Organics. I think it's an awesome one. I mean, when it comes to the supplement of this review, there's really only one thing I'm not so fond of.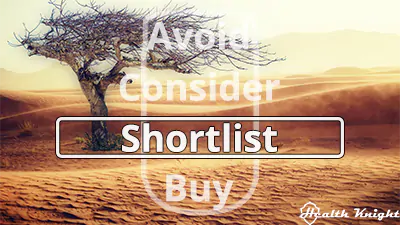 Sure, the supplement offers plenty of decent quality Collagen with no additives and is augmented by Camu Camu, Orgen-Zn, and Horsetail.
It also has absolutely magnificent global success rates essentially proving that it has been really beneficial to quite many. And it's just a decent, honesty, truth-driven brand.
But still, there is that one thing. It doesn't do third-party testing which I believe is pretty essential to Collagen supplements. And thus, I wouldn't just go right ahead and buy this one. But I feel we can shortlist it, for sure.
On that note, if you're interested in what I would prefer instead, check out the Live Conscious (LiveWell) Collagen Peptides (full review with a summary). It's my favorite one by far.
Other than that, I hope this Nutra Organics Collagen review helped you find the information you were looking for. What do you believe the biggest strength of this one is? Do you still see yourself getting this? Let me know below. Also, feel free to leave your own personal reviews on the product.