|  Marketing  |  Ingredients  |  Additives  |  Reviews  |  Pricing  |  Overall  |
According to the Spring Valley Collagen Peptides reviews, this is good for fighting arthritis. Others mention it costs three times less than the other brands while also delivering stronger gains to hair, skin, and nail health. Others simply point out that this is the best-priced Collagen out there. Whereas others add that it has no smell or taste and dissolves quickly just like the high-end brands. In this Spring Valley Collagen Peptides review, we'll break it down properly and in-depth.
Hence, the idea here is to assess promotional materials and marketing tactics. Then, it's about the analysis of ingredients and additives. Then, we'll dissect and research through customer reviews and get to global success rates. And this, of course, we'll end with pricing and all that it entails.
This Spring Valley Collagen Peptides Review To See If The Value's There
According to the manufacturer, the Spring Valley Collagen Peptides is a supplement that is our "go-to solution for healthy hair, skin, nails, and joints." Per their words, "this convenient powder stirs and mixes easily, making it the perfect choice for an on-the-go boost or as a pre-or post-workout drink." So, it sounds like all it should be [R].
Since Spring Valley is Walmart, we look at their product pages there. But I'm not a fan of their styling at all.
I think their clumsy and just they don't have the flow like supplements such as the Landish Marine Collagen (review) or the Primal Kitchen Collagen Peptides (review) do.
As for the benefits that Collagen Peptides of Spring Valley bring to the table, they're simple in that regard. They simply go with the three main ones we typically see associated with Collagen supplements. Hair health, skin health, and nail health.
As for marketing tactics, the first and obvious one is the customer review section. But I wouldn't say that it's unnaturally positive since we can find quite a few negative Spring Valley Collagen Peptides reviews there. Other than that, it's possible to get it with free shipping and 5% discount. And there's also a money-back guarantee.
As for the free-of claims, it's said to be Gluten-Free, Mil-Free, Yeast-Free, Wheat-Free, Lactose-Free, Soy-Free, Preservative-Free, Sugar-Free, Artificial-Color-Free, and Artificial-Flavor-Free.
So, is this a good thing? Is this worth buying?
The Fact That It Isn't Grass-Fed & Pasture-Raised Takes Away A Lot
Collagens do not come in just one way. Meaning, there are a couple of different approaches supplement manufacturers use. They can do it as a complete standalone supplement with nothing else in it. It can also be a thing that adds a couple of extra substances on top of the protein. And then, of course, it can be more like a multivitamin.
The Spring Valley Collagen Peptides do it in the way that supplements like the Truvani Marine Collagen (review) and NeoCell Super Collagen (review) do. Meaning, it's 100% about the protein.

So, per serving (one scoop), the supplement of this review offers 6.7 grams of Hydrolyzed Collagen Type I & III. Hence, the real question is what does it mean?
For starters, 6.7 grams may seem a lot but it actually isn't for a Collagen product. In reality, for the best chance at benefits, like the ones they promise, we should prefer at least 10 grams per scoop. Which is doable with the Spring Valley given that it's a powder. But it will mean fewer total servings per container [R, R, R, R, R, R, R, R, R]
In other words, 6.7 grams isn't ideal but it's fixable. Here's, however, one thing that isn't.
Spring Valley Collagen Peptides doesn't claim to offer Grass-Fed, Pasture-Raised, Hormone-Free Collagen. Hence, it's likely all of the opposites. Which only means that the Collagen won't be nearly as nutritious and helpful as it would otherwise be. Not as much to gain from such a way of sourcing the protein [R, R, R, R, R, R, R, R, R].
Thus, the way I see it, it kind of throws this out of the window already but there is definitely more to discuss before jumping to conclusions.
Another thing I'm not fond of is it doesn't do third-party testing as far as I'm aware. The supplement of this review is claimed to be made following Spring Valley's strict quality guidelines but what do we really know about those. Not a single thing.
Hence, while the idea of having such guidelines would suggest that they probably do in-house testing on the end-product, I personally wouldn't bet on that. As far as I can tell, Spring Valley is probably one of the worst supplement manufacturers by quality out there [R, R].
To that end, just because they have quality guidelines doesn't mean that they live by them or just that they are worthwhile ones.
It's Free Of Additives Which Is Always Good For Collagen Peptides
With additives, there are a lot of ways it can be done wrong. Because there are plenty of ingredients that inherently doesn't really have our best health in mind. What's worse is that many of them are the same ingredients that are widely used in both food and medicine.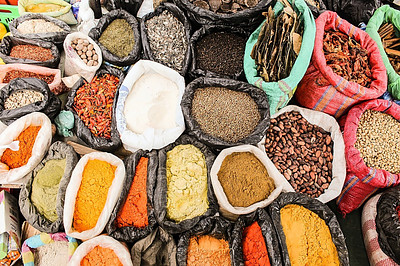 For example, adding High-Fructose Corn Syrup to a supplement is definitely one way. Going with artificial colors just like the RejuviCare Super Collagen (review) does, it's definitely another. Inflammation and a wide variety of cancers are what both of these offers [R, R, R, R, R, R, R].
So, what about the supplement of this review, the Spring Valley Collagen Peptides one?
Well, while the active ingredients I wasn't thrilled with, with the inactive ones, I actually am. It uses the best kind of approach in this regard. It's the same thing that supplements like the Amandean Marine Collagen (review) do.
Which is just a really long way of saying that it doesn't use any additives whatsoever. And that's a really positive thing.
Sadly, no matter how positive this section is, it doesn't change or improve that how poor the previous one was.
Per Customer Reviews, It's Great But Is It Though?
I think that not many people realize this but when it comes to customer reviews, it's really tricky. I mean, it isn't rare that we encounter what I believe are legitimately bad supplements. But still, they have insanely high or just relatively high success rates. The Sanar Collagen Wrinkle Formula (review) and the Applied Nutrition Liquid Collagen (review) are definitely some of the very many examples.
So, what about the Spring Valley Collagen Peptides specimen? Well, I think it's one of them.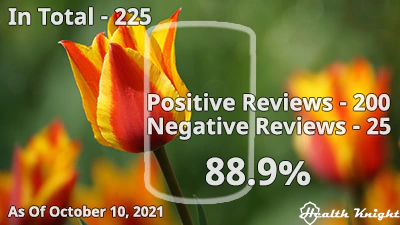 If we look at the manufacturer's page, the customer feedback isn't that positive, to tell the truth. I mean, it's positive alright; the majority of Spring Valley Collagen Peptides reviews are good. However, it isn't unnaturally positive as what is the case for most other comments typically findable on the manufacturer's page.
In fact, it seems objectively quite decent. A total of 168 reviews. Of these 121 five-star, 18 four-star, 9 three-star, 7 two-star, 13 one-star. In other words, 148 positive and 20 negatives. To do the math, that's 88.1% Whereas when looking at all third-party sources, it's 91.2% instead.
Namely, looking at all third-party resources, I managed to find 57 Spring Valley Collagen Peptides reviews in total. With these, 3 one-star, 2 two-star, 3 three-star, 2 four-star, and 47 five-star.
So, yeah, I think this is one of those rather rare cases where the manufacturer actually doesn't edit, alter, or delete the negative feedback. They embrace it instead. Hence, to sum that all up, we're looking at a total of 225 Spring Valley Collagen Peptides reviews where 200 are positive. Hence, a global success rate of 88.9%.
Which is high. Yeah, plenty of people absolutely adoring it. Whereas as far as negative feedback, for many it just didn't work. Others were unhappy with the fact that it didn't dissolve. Some others mentioned the taste being awful. Others pointed out that it smells like plastic or like dead rats. Whereas others more were put off by the fact that it's made in China (which, by the way, is a statement on the label).
So, yes, the Collagen Peptides supplement of this article didn't work for everyone.
To Review Pricing, This Spring Valley Supplement Does Excel In This
So, we're finally at the section which feels like the supplement's biggest strength according to the Spring Valley Collagen Peptides reviews. Many, indeed, were so happy with the price of this. Maybe you too are considering this purely due to that factor. So, how well priced is it then?
So, per container (38 servings), the supplement of this review costs $11.88. That's about $0.31 per serving. Or to make it more comparable to what else is out there, that's 46.7 cents for every 10 grams of Collagen Peptides.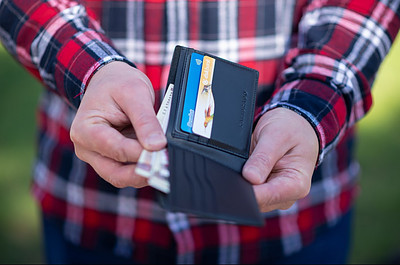 To compare that to something really quality, we have the Vital Proteins Collagen Peptides (review). That's a thing that costs typically $21.25 per container of 14 servings of 20 grams Collagen. Hence, that's $1.52 per serving. Or 75.9 cents for every 10 grams of Bovine Collagen.
So, it's 60% more expensive than Spring Valley. But the difference in quality is at least just as huge if not more. To illustrate, Vital Proteins not only offers Grass-Fed and Pasture-Raised Collagen, but they also third-party test it. No additives, Non-GMO, decent success rates. I mean, despite the price difference I would prefer it.
But what about something similarly priced?
Well, we can have a look at the Orgain Collagen Peptides (review). It's a thing that costs typically $22.49 per container of 45 servings. Each serving is 10 grams. Thus, to do the math, that's 50.0 cents for every 10 grams of Bovine Collagen. Meaning, it's basically the same price.
But in terms of quality, I would much rather prefer Orgain. It's one that doesn't seem to be the most optimal thing when it comes to that but still. Spring Valley just seems likely even worse.
Which kind of brings me to this common-sense conclusion. You get what you pay for (most of the time).
At The End Of The Day, I Don't Think Paying The Low Price Is Worth It
Yeah, I think that when it comes to Spring Valley supplements, no one is expecting a top-notch, upper-echelon kind of product. I think that their concern has always been to keep the price down as much as possible, and hence, they end up compromising on many other aspects.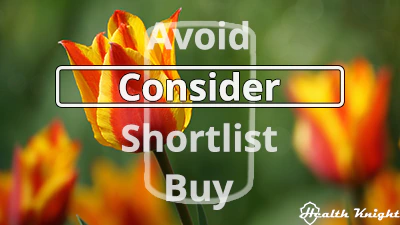 So, yes, this is a classic Spring Valley. When it comes to pricing, it pretty much excels over anything else there is on the market. I would even go as far as to say that it's the cheapest Collagen supplement I've seen. And I've literally looked at hundreds of them.
But I think the negatives outrank that amazing pricing of these Collagen Peptides. Meaning, I don't think it's worth going with a difficult to assess kind of sourcing and foregoing Grass-Fed and Pasture-Raised approach. Yes, it's got great additives and decent success rates. But neither of these facts remedy that.
Hence, (out of avoid it, consider it, shortlist it, but it) I believe this is a supplement to consider. I mean, personally, I would avoid it, for sure. But it does excel as far as that pricing. It's the lowest-priced Collagen I've seen. That said, even with that, I don't think it's worth considering that for some 20% increase in price on a typical buy, you can get what I believe is the best one on the market. Both in terms of quality and price.
Above all, I hope this Spring Valley Collagen Peptides review helped you find the information you were looking for. Have you gone for it? Was it a good experience for you? How would you categorize it (out of the four criteria)? Let me know below. Also, feel free to leave your own personal reviews on the product.