|  Marketing  |  Ingredients  |  Side Effects  |  Reviews  |  Pricing  |  Pros & Cons  |  Overall  |
According to the Landish Marine Collagen reviews, many customers are enjoying the supplement a lot. They say that it makes no difference in taste when being added to a beverage. They say that it mixes easily. And they're also loving the customer service. And many report huge improvements to hair, joint, skin, and nail health.
So, in this Landish Marine Collagen review, we'll dissect and explore the thing properly.
Hence, the idea is to be no extension of the manufacturer's marketing or other similar nonsense. This is all going to be about what I feel is the truth, the whole truth, and nothing but the truth. And we'll do that in assessing for marketing, ingredients, side effects (additives), customer feedback, and pricing. We'll do it the truth-seeking way.
Marketing | The Landish Collagen Promises To Be Of Great Quality
According to the manufacturer, the Landish Marine Collagen is a supplement "sustainably sourced from wild fish by-products" that has "absolutely no fishy taste or smell." Per their words, it's "super clean, North Atlantic marine collagen to your lattes, coffees, yogurts, or just about anything." So, it sounds decently good [R].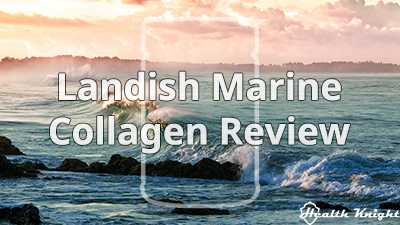 Taking in the product page, I really like it. While it isn't the shortest one out there, it's really well structured. And to that end, it doesn't feel overwhelming like Reverse Life Collagen (review) or Organixx Clean Sourced Collagens (review) at all.
For benefits, they promise improved joint, skin, hair, and nail health. Landish also claims benefits to bones, muscles, and the heart. And then, it also implies that it will be helpful to cartilage and connective tissues. All of which is pretty standard stuff when it comes to Collagen-related gains.
As for marketing tactics used, one of the most prominent ones is likely that of offering 20% off if we subscribe to regular shipments of the thing. But that's something that's possible to modify, skip, and cancel anytime. So, that's great and really flexible.
Other than that, there's also a section for the Landish Marine Collagen reviews of customers which are overwhelmingly positive. It offers free shipping if the order exceeds $59. And there is a deal to get shipping free if we commit to a certain kind of subscription. And then, there's a FAQ section. And it does also have a conditional money-back guarantee.
As for the promised free-of stuff, this Marine Collagen is said to be Shellfish-Free, Gluten-Free, Nut-Free, Peanut-Free, as well as free of Iodine, Hormones, and Antibiotics, Mercury, Chemicals, Additives, Sugar, Algae, and it's Kosher-certified as well. And on top of that, it's also third-party tested, Wild-Caught, and Sustainably-Sourced.
So, it looks really good per the marketing materials. But is it truly worth the investment?
Ingredients | To Review Ingredients, It's 100% Atlantic Marine Stuff
The beneficial ingredients do definitely suggest that to be the case. In that regard, Landish Marine Collagen doesn't do all kinds of ingredients while emphasizing the protein like the Yoli Collagen (review) and Alaya Multi Collagen (review). No, it sticks to the main thing and only the main thing.

So, per serving (1.5 tablespoons), the supplement of this review offers 8.5 grams of Hydrolyzed, Wild-Caught, North Atlantic Fish Collagen Peptides. Here's to elaborate on what this all means.
First, it means that it's slightly off as far as what I believe is the most optimal Collagen amount per serving. Ideally, it should be at least 10 grams. Namely 8.5 grams is slightly off but that's nothing terrible. Picking two tablespoons instead of 1.5 is an easy fix [R, R, R, R, R, R, R, R, R].
Second, it's sourced from Wild-Caught North Atlantic Deep-Sea fish which, essentially, is the holy grail of quality when it comes to Marine Collagen. And, yes, they don't explicitly say that it's Non-GMO but it's Non-GMO, alright (because it's wild-caught). Plus, it's also Sustainably-Sourced. So, this aspect is really good [R, R, R, R, R, R, R, R, R].
Third, another commendable thing is that the Landish Marine Collagen is third-party tested for purity and safety. And that's something extremely important when it comes to Marine Collagen specifically because of how polluted our seas and oceans are. And if it's not tested, it's likely that said pollution ends up in our bodies.
Which is not optimal at all. Supplements shouldn't do that.
So, to sum it up, as far as this section goes, it's kind of the ideal thing. Sure, there could be some third-party certifications (like Non-GMO Project Verified) to make it even more perfect. But it's ideal enough.
Side Effects | Additives Won't Be Causing Any Side Effects
Additives I find to be one of the most overlooked aspects of any supplement. People just don't pay attention to these at all, typically. But did you know that basically all or most side effects that get listed with medicine are due to additives? And then, did you know that we often get those same additives also in our supplements and food?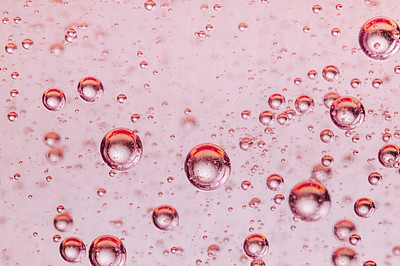 Yeah, to that end, there are a good number of Collagen supplements that get this wrong. We find supplements like Applied Nutrition Liquid Collagen (review) which add substances like Sucralose. And Sucralose is an artificial sweetener that is worse than processed sugar [R, R, R, R, R, R, R, R, R, R, R, R].
Or consider Potassium Sorbate (common with sodas) in something like the Vim & Vigor Collagenate (review).
It's a hotly debated one for whether it is harmful or not. But since some studies have shown that it can damage white blood cells which then can have kind of a domino effect on our health, I believe it's a bad one [R, R, R, R, R, R, R].
So, what's the story with the supplement of this review, the Landish Marine Collagen?
Well, it takes the approach of things I most admire. Meaning, it's one of those supplements that opt for not using any additives whatsoever. Hence, they claiming that it doesn't add any additives is actually true (and for the record, that's kind of rare; namely, when supplements typically claim that, they still end up having additives).
So, indeed, the Landish Marine Collagen is 100% pure Marine Collagen Peptides, and there are no additions to make side effects happen. And that's always a good thing.
Reviews | Third-Party Sites Don't Have Customer Reviews Yet
Now, let's have a look at some practical aspects of the supplement. First up for that, we have customer feedback. And it might seem like a great thing to assess. But it's actually really tricky because often these are influenced by manufacturers in plenty of ways. I mean, people even get rewarded for posting five-star reviews on platforms like Amazon as was the case with Sanar Collagen (review).
So, when it comes to supplements or any product for that matter, customer feedback is something we should always take with a grain of salt. I mean, here's something to illustrate it even further. Even such terrible and likely very harmful supplements due to Arficifial Colors like the RejuviCare Super Collagen (review) or due to its processed sugar contents like Olly Undeniable Beauty (review) get really great success rates [R, R, R, R, R, R, R].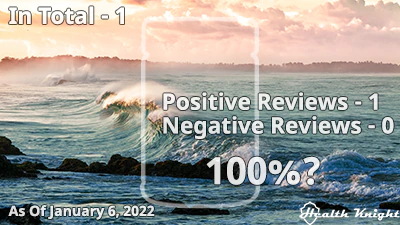 So, what's up with the Marine Collagen Peptides of Landish in this regard?
Well, on its manufacturer page, it has got plenty of feedback. There, out of a total of 291 Landish Marine Collagen reviews, only one was bad and only one was three-star. Everything else is (at the time of writing this article) either four-star or five-star. In other words, about a 99% success rate.
And that's something I typically refer to as way too positive to be true or unnaturally positive. Because no matter how good a supplement is, it will still get bad reviews from time to time. There is no product in existence that doesn't. No matter how great it is.
So, it's paramount that we also take a look at what can be found by all other third-party sellers and retailers. But that's unfortunately not much.
I mean, I researched everything. And I still managed to find just one Landish Marine Collagen review (five-star one). And then, I did manage to find some ratings (one five-star and one three-star). But since they do not spare any words on the product, I don't take these into account when assessing success rates.
So, to that end, it's definitely too early to tell anything about that success percentage. The same goes for the aspects, based on the negative feedback, in which the supplement of this review might struggle.
Pricing | I Think Landish Is Reasonable In How It Price Its Marine Collagen
The other practical aspect I love to look at is pricing. I think it's important to assess what any given supplement actually costs. Because there are different serving sizes, different container sizes, other added ingredients, and quality. All of these do affect the total price. And they make it fluctuate quite a bit to a point where it's typically objectively impossible to say whether any given Collagen supplement is a good deal or not. Hence, this section.
So, per container, the Landish Marine Collagen offers 30 servings. Each serving, as discussed earlier, is 8.5 grams. And that's a price of $35.99, typically (because their subscription service is easy to cancel and can be done so at any time). Which means that it costs about $1.20 per serving and $1.41 for every 10 grams of Marine Collagen.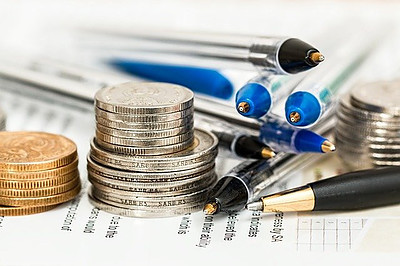 Now, how does that compare?
It doesn't seem too great when compared to Amandean Marine Collagen (review). Per container, the Amandean typically costs $37.76 of 50 servings where each serving is 10 grams. In other words, it costs 75.5 cents for every 10 grams of Marine Collagen.
So, Amandean is, essentially, just 63% of the Landish's price. And so, it could be really tempting to just go with the Amandean of the two, especially considering that they both are sourced from Wild-Caught North Atlantic fish and have no additives. Still, I think the third-party testing for purity is just too important. And Amandean doesn't have that.
Another product we absolutely have to measure it against is the Truvani Marine Collagen (review). It's something that costs typically $38.24 for every 15 servings. Hence, given that it's 12 grams per serving, that's $2.12 for every 10 grams of Marine. So, that's some 30% difference.
Now, quality-wise Truvani offers everything that the Landish Marine Collagen does. Furthermore, the former even does BPA-Free packaging. Another thing is the Type II Marine Collagen which is rare and helpful. And we get that with Truvani. So, I'd say that value-wise, they are likely the same.
So, by no means, Landish is the cheapest Marine Collagen to go for. However, I still do think that the price it comes for is reasonable. Hence, I don't think we can really fault it in this regard either.
Pros & Cons | Realistically, There Are No Cons With This Supplement
Pros
Cons
✓ Collagen in the Landish Marine is Wild-Caught, Deep-Sea, Sustainably-Sourced, and Non-GMO

✘

There are no Landish Marine Collagen customer reviews left on third-party sites to objectively assess the global success rates at the moment.
✓ The supplement of this review is third-party tested.
✓ The product has no additives.
✓ Since Landish is a powder, the daily serving size can be easily adjusted to fit our personal needs better.
✓ It is priced reasonably.
Overall | At The End Of The Day, This Is A Really Great Product
So, looking at the ingredients, additives, customer reviews, and pricing, where does it leave us with the supplement of this review? Is Landish Marine Collagen a great product to go for? Is it worth the investment?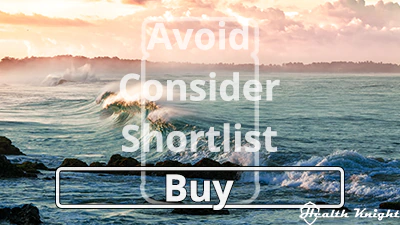 Personally, I really like it. I believe it's a great one. I wouldn't mind doing this one myself.
I mean, yes, for negatives, if we're really stingy, those grams per serving should be higher. And then, yes, in terms of pricing, it is not with the lowest price tag of all the Marine Collagens out there.
However, in terms of quality, it's just ideal. It's Wild-Caught Deep-Sea sustainable sourcing. It's third-party tested for purity and safety. Furthermore, it doesn't have any additives or any other potentially harmful ingredients to its name. All of which is really, really good.
Hence, (out of avoid it, consider it, shortlist it, buy it) I believe that the Landish Marine Collagen is absolutely fine to just go ahead and buy, especially if you're after Marine Collagen, specifically.
Another very capable alternative you could look into is the already mentioned Truvani Marine Collagen (review). Whereas, personally, I'm a huge fan of this Live Conscious option (full review with a summary); I believe it's just the best one out there.
Above all, I hope this Landish Marine Collagen review helped you find the information you were looking for. If you have any thoughts or questions, I'm all here for you. And do feel free to leave your own personal reviews on the product as well.