|  Marketing  |  Ingredients  |  Side Effects  |  Reviews  |  Pricing  |  Pros & Cons  |  Overall  |
If there were any Yoli Collagen reviews posted by customers, they would probably say that this is the most amazing supplement around.
They would emphasize the insane benefits to skin, nail, and hair health that it has delivered on. They would probably brag about astonishing benefits to joint health, and how it has been a tasteless and flavorless powder that dissolves completely. And is just awesome.
But while that's just theorizing (because there are none yet), in this Yoli Collagen review, we will tackle the supplement head-on and learn everything we need to know before making an informed choice.
Hence, the idea is to be no extension of the manufacturer's marketing or other similar nonsense. This is all going to be about what I feel is the truth, the whole truth, and nothing but the truth. And we'll do that in assessing for marketing, ingredients, side effects (additives), customer feedback, and pricing. We'll do it the truth-seeking way.
Marketing | Gut, Hair, Skin, Nail Health Is What They Humbly Promise
According to the manufacturer, the Yoli Collagen "goes way beyond support for outer beauty." Per their words, "while it does a great job at supporting healthy aging, healthy skin, and healthy hair, our Collagen goes deeper than that." So, it does sound good [R].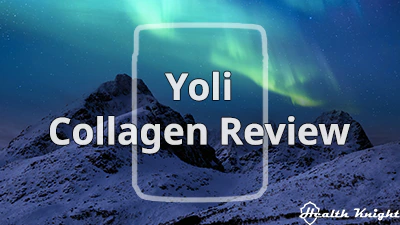 The product page reminds me of supplements like the Alaya Multi Collagen (review) and Health Logics Biocell Collagen (review). Meaning, plenty of information yet not overwhelming in any way.
As for marketing, it isn't on the heavy side. I mean, yes, we've got a subscribe-and-save-15% option. But that's about it, and there are no sections for Yoli Collagen reviews.
As for benefits, the idea is to provide anti-aging effects. And so, they claim to deliver gains to gut health, improve joints, augment hair health, promote skin health, and aid nail well-being. Namely, it's about supporting that outer beauty.
As for free-of claims, Yoli has a few. It's said to be Gluten-Free, Dairy-Free, and Soy-Free. Additionally, it's also Artificial-Flavors-Free and Sugar-Free.
So, all in all, I think the Collagen supplement sounds pretty good. But is it actually worth the money?
Ingredients | To Review Contents, Yoli Collagen Is Quite Fascinating
There are many ways a Collagen Powder can be done in. First, of course, there's the idea to be it nothing but Collagen like in the Natural Elements Multi Collagen (review). Then, there's the option to add one or two extra substances like in the Doctor's Best Collagen (review). And then, there's the option to add a whole bunch of them like in the Reserveage Collagen Booster (review). Yoli Collagen does the latter.
So, per serving (one scoop), the supplement of this review offers 12.7 grams of the Yoli Full Spectrum Collagen Blend. It's complex that is made out of Hydrolyzed Bovine Collagen, Fish Collagen Peptides, Methylsulfonylmethane (MSM), Gynostemma Leaf Powder, Avian Eggshell Membrane Powder, Sodium Hyaluronate Acid, and UC II Collagen.

So, what is all of this stuff?
Well, Hydrolyzed Bovine Collagen, Fish Collagen Peptides (Marine Collagen), Avian Eggshell Membrane Powder, and UC II Collagen (a patented Collagen formulation) are all ways of providing Collagen. Thus, Yoli is a Multi Collagen product that will ensure type I, II, III, V, X Collagen.
As for the sourcing, we're not really offered information on whether this is Grass-Fed, Pasture-Raised, Wild-Caught, Sustainable Collagen, hence it likely isn't. Otherwise, I'm sure that they would be very upfront about it. So, it's, for sure, flawed (UC II will, however, remedy that a bit) [R, R, R, R, R, R, R, R, R].
As for the amounts, it seems to be decent. While they don't specify the exact amount of Collagen ingredients in the blend, they do note that it's 10 grams of Protein. Thus, it's very likely 11 grams of Collagen. Which is a good amount. And if not for the flawed way of sourcing, it would be pretty much the ideal thing that could in itself deliver on all of the Yoli Collagen's promised gains [R, R, R, R, R, R, R, R, R].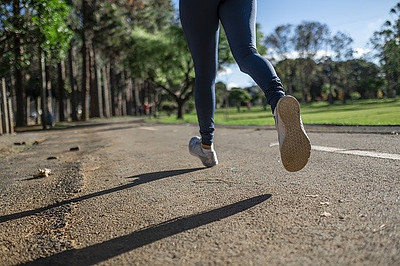 As for Methylsulfonylmethane (MSM), it's a powerful thing. It's also a naturally occurring substance (humans, animals, plants). It's something that is known and used for battling and reducing Arthritis symptoms, improving skin health, fostering digestive health, granting anti-inflammatory properties, aiding Glutathione (incredibly powerful antioxidant) levels, helping muscle recovery, providing benefits to immune health, fighting off cancer, and more [R, R, R, R, R].
Then, Gynostemma Leaf, also known as Jiaogulan or Southern Ginseng, is a herb of Chinese traditional medicine. It's something that is used to help battle diabetes, high cholesterol, liver disease, and obesity. It can also improve metabolic health and foster cardiovascular health while also helping fight oxidative stress, inflammation, and cancer [R, R, R, R, R].
Lastly, Sodium Hyaluronate Acid is just the long way of saying Hyaluronic Acid. It's another substance naturally created by our bodies. But an additional supplementation of it can lead to reduced wrinkles, improved skin elasticity, no more dandruff or bags under the eyes, better eye and joint health, aid wound healing, and younger-looking and healthier skin overall [R, R, R, R, R].
So, yes, while Collagen aspects might not be 100% ideal with the supplement of this review, I still think that there's plenty to gain from the Yoli Full Spectrum Collagen. At least as far as beneficial ingredients go.
Side Effects | There Should Be None & It Uses The Most Quality Approach
Naturally, the next section would need to be about uncovering every other ingredient that does not fall under the category of being a beneficial one but can still be found in the product. And so, we call them the additives. Whereas additives are the ingredients that are primarily responsible for side effects. And there are many ways we can go with them.
For example, something like the RejuviCare Super Collagen (review) has chosen to use Artificial Colors. But these are known to not only cause irritability and hyperactivity, but also potentially lead to all kinds of cancers, and other negative health outcomes [R, R, R, R, R, R, R].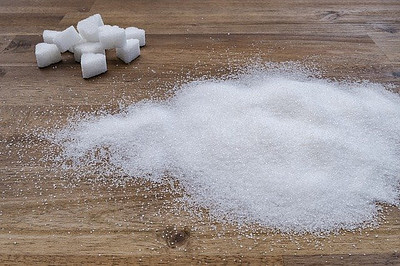 Another example would be the Olly Undeniable Beauty (review) which is just a ridiculously oversugared thing. And so, it can lead to diabetes, obesity, heart disease, weight gain, stupidity, cancer, liver disease, leaky gut, depression, and a plethora of other problems and chronic illnesses [R, R, R, R, R, R, R, R, R, R, R, R, R, R, R, R, R, R, R, R, R].
So, definitely, there are plenty of ways to go wrong with this. But how does the Yoli Collagen does it?
It actually does it in the best way possible.
Meaning, it does it without any additives whatsoever. But while that isn't something that is often possible, it's very possible with Collagen powders. And Yoli Collagen is one of those.
There are other supplement categories that can also make this happen like MCT oils or Carotenoids. But it is, for sure, more like an exception than a rule.
Reviews | Are There Any Insights To Be Gained From Reviews Already?
Another aspect I love to explore and I would explore also in this Yoli Collagen review is all that comes from customer feedback. Because while it is not the most accurate representation of how good a supplement is, it does add more insight to the article as a whole, at least the way I see it.
On that note, one must be careful these days. Not because a bunch of fake customer ratings exists and because there are literally companies which business model rests on ensuring good customer comments by artificially manufacturing them. But because even when it's a real customer, they typically rate the supplement by how they feel in the short-term.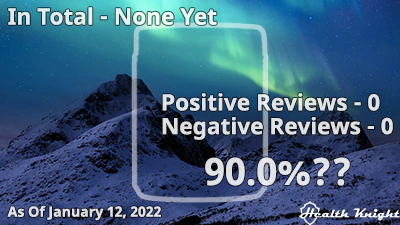 For example, if we get a supplement that has to be tasty like the Skinny Fit Super Youth (review) or Vim & Vigor Collagenate (review), the reviews are primarily all about whether it was tasty or not.
And that's just not the ideal way to look at it or evaluate it.
So, what's up with the supplement of this review, the Yoli Collagen?
Well, it's hard to say, really. I mean, I am literally writing this review as the supplement has come out. It's so incredibly new to the market that I did not find a single piece of customer feedback yet. And so, as far as Yoli Collagen reviews go, we are naturally kind of left in the dark.
That being said, this has always been a section kind of complementary to the article and not essential or paramount for it. Hence, I think there will be more than enough information here to make a very accurate, educated guess of what the supplement is.
Whereas if I had to make a guess based on the beneficial ingredients, additives, and pricing (the next section), I would say that the Yoli Collagen will likely exceed the 90% or 91% mark. Yes, I don't like the Collagen sourcing but even suboptimal Collagen can carry gains; plus, there are those other substances that will likely help carry the weight.
Pricing | It's Actually Not That Good Of A Price For A Multi Collagen
There is one practical aspect that we don't need Yoli Collagen reviews for. It's the aspect of getting to the bottom of whether it is priced reasonably. Because no matter how good or bad a product is pricing can either somewhat remedy that or ruin it completely.
So, per container (30 servings), the supplement of this review typically costs $69.97. To do the math, that's 2.33 for every serving. Thus, assuming that there are about 11 grams of Collagen within the Yoli Full Spectrum Collagen Blend, that's $2.12 for every 10 grams of Multi Collagen.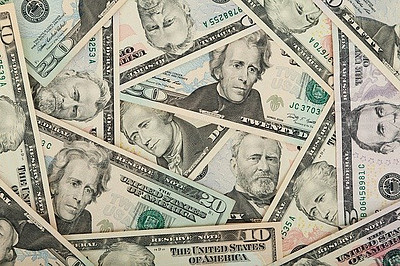 How does that compare?
First, I feel we have to compare the Yoli to the BioTrust Ageless Multi Collagen (review). BioTrust typically costs $31 for 20 servings. Each serving is 11.25 grams of Multi Collagen. To do the math, that's an equivalent of $1.38 for every 10 grams of Multi Collagen. So, it's basically 65% of the price.
Now, BioTrust offers the highest sourcing quality. It also offers third-party testing and L-Tryptophan to the mix. Yoli has none of these. Yes, it offers a patented form of Collagen as well and MSM, Gynostemma Leaf, and Hyaluronic Acid. However, I don't see it outclassing BioTrust.
Another top-notch option to compare it to is the Ancient Nutrition Multi Collagen Peptides Protein Powder (review). It costs typically $38.21 per container of 45 servings. Given that it's 10 grams of that in a serving, that's 84.9 cents for every 10 grams of Multi Collagen. Thus, it's, essentially, 40% of the price.
And with Ancient Nutrition, we have the highest quality Collagen whilst also third-party tested. And that to me, just seals the deal. That more than twice increase in price just isn't worth it over Yoli Collagen's additions.
Now, granted, both Ancient Nutrition and BioTrust are kind of like the top 4 of Multi Collagens. Thus, I kind of expected it to turn out so great for Yoli. That said, I don't think Yoli is necessarily priced badly. I mean, yes, it's not the best price for value but I think it's reasonable. It would be even more so if Yoli's Collagen was of the highest quality possible.
Pros & Cons | This Is Just Splitting Hairs As There Essentially Are No Flaws
Pros
Cons
✓ The Yoli Collagen offers a wide variety of different very helpful beneficial ingredients.

✘

It doesn't promise that we are getting Grass-Fed, Pasture-Raised, Wild-Caught, Sustainable Collagen. Hence, we likely aren't. This can take its toll on the potential for benefits.
✓ It brings to the table also a patented form of Collagen.

✘

There are no customer reviews to be found on third-party sites.
✓ It likely offers very good amounts of total Collagen.

✘

It doesn't subscribe to third-party testing. It doesn't say anything about in-house testing either.
✓ The supplement of this review doesn't use any additives whatsoever.
✓ It is a powder, hence we can adjust the serving size to best fit our needs.
Overall | I Would Shortlist The Yoli Full Spectrum Collagen
I have to admit that, generally speaking, I do like the Yoli Collagen. I think that it's a rather awesome, innovative unique way how to do Collagen. I mean, we won't exactly find other Multi Collagens bringing to the table these same beneficial ingredients. And I think it's a rather big strength for it.
For other positives, we have the fact that it uses a patented Collagen formulation for joint health. There's plenty of Collagen as far as amounts go. And then, there are no bad additives within it.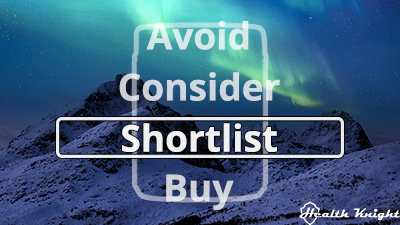 For negatives, the sourcing is likely not ideal. I would love them to improve on that. And then, for some, the price might be a negative. I don't think it's as bad that we should consider it as one. There are many more expensive products out there. Whereas quality is a question mark.
I mean, while I do enjoy their philosophy as a brand, I'm not 100% convinced by their manufacturing practices. I mean, nowhere do they really elaborate on that. They do entertain the idea of being very careful about their manufacturing and making sure the ingredients deliver. But I would love it if they elaborated more.
Thus, (out of avoid it, consider it, shortlist it, buy it) I would recommend shortlisting it. Being a truly unique combination of the beneficial ingredients is what I value a ton. And so, I feel that it has to be shortlisted. Otherwise, I would say that it's just of the consider-able kind.
On that note, if you're interested in what I believe might be the best Multi Collagen out there at the moment, do look into this one (review).
Above all, I hope this Yoli Collagen review helped you find the information you were looking for. If you have any thoughts or questions, I'm all here for you. And do feel free to leave your own personal reviews on the product as well.