|  Marketing  |  Ingredients  |  Side Effects  |  Reviews  |  Pricing  |  Pros & Cons  |  Overall  |
According to the Reserveage Collagen Booster reviews posted by customers, this is the best Collagen product on the market.
Very many people report that they can truly feel a difference. They are certain this has positively impacted their skin health. Per their words, the anti-aging effect of this is absolutely amazing. Others report gains in terms of nail and hair, joint, and bone health.
So, in this review of the Collagen supplement, we will embark on a mission to investigate the supplement to its fullest, to provide every and all detail possible.
Hence, the idea is to be no extension of the manufacturer's marketing or other similar nonsense. This is all going to be about what I feel is the truth, the whole truth, and nothing but the truth. And we'll do that by assessing marketing, ingredients, side effects (additives), customer feedback, and pricing. We'll do it the truth-seeking way.
Marketing | The Marketing With This Collagen Supplement Is Brief
According to the manufacturer, Reserveage Collagen Booster is a patented beauty complex the primary purpose of which is to support skin health. Per their words, the contents of it will foster radiant and healthy skin. It will also promote healthy cellular aging. And then, this product is capable of preventing and smoothing wrinkles, cellulite, and aging skin.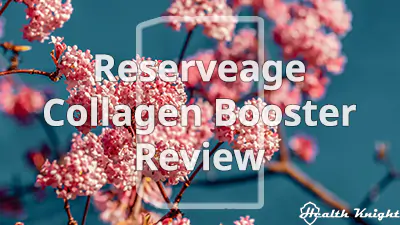 Overall, the product page has definitely evolved since I last visited. Meaning, it is now more like the Sanar Collagen Wrinkle Formula (review) and Natural Elements Multi Collagen (review).
Namely, yes, it's brief but still, there's marketing also involved.
So, for marketing, we have a subscribe and save option. There's also free shipping on all orders over $50 which is an improvement of the previous threshold of $75. There's also a section for the Reserveage Collagen Booster reviews which, however, doesn't have any at this time.
As for the benefits, it actually goes beyond what I already mentioned regarding skin health. I mean, there's also this notion of improving joint comfort and mobility.
As for any free-of-claims, there are plenty of those. The supplement of this review is said to be Corn-Free, Wheat-Free, Soy-Free, Milk-Free, Egg-Free, Lactose-Free, Citrus-Free, Yeast-Free, Salt-Free, Sugar-Free, Fish-Free, Starch-Free, Artificial-Colors-Free, Artificial-Flavors-Free, and Preservatives-Free.
So, is there great potential here? Is this particular product truly worth the money?
Ingredients | Two Blends To Really Go Quality
Most Collagen supplements out there go by the idea of Hydrolyzed Collagen. They either provide that with no extra ingredients like in Zhou Collagen Peptides (review), with one or two extra ingredients like in the Doctor's Best Collagen (review), or with a whole bunch of them like in the LAC Taut Collagen (review). Still, the Reserveage Collagen Booster is a bit different since it pursues a patented Collagen formulation.
So, p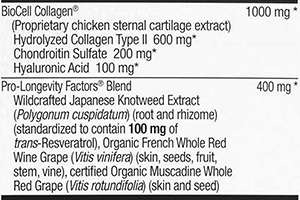 er serving (two capsules), the product is all about 1000 milligrams of BioCell Collagen coupled with 400 milligrams of a Pro-Longevity Factors Blend.
BioCell Collagen is a unique supplement ingredient studied in various research and is composed of naturally occurring hydrolyzed Collagen Type II peptides, Chondroitin Sulfate, and Hyaluronic Acid [R].
But what's paramount to understand is that its novel matrix is not a blend of the individual ingredients. Instead, it's a unique synergistic ingredient more capable than what a simple blend of these ingredients could ever provide [R].
Moreover, we don't have to just take their word for it. BioCell Collagen is pretty extensively studied.
There are a decent number of human clinical trials (some of which are the highest-quality ones; plus there are some others) done on it. Furthermore, these studies attest to this stuff not only working and being highly beneficial, but also void of harmful in any way [R, R, R, R, R, R, R].
Generally speaking, this Collagen formulation has proven that it can improve skin elasticity, reduce wrinkles and facial lines, help fight skin dryness, help lessen crow's feet, increase overall Collagen and Hyaluronic Acid presence in the skin and joints, stimulate cartilage renewal, promote joint comfort, mobility, and quality of life associated with that, and enhance post-exercise recovery while also fostering tendon and ligament health [R, R, R, R, R, R, R].
However, 1,000 milligrams of it (which the Reserveage Collagen Booster offers per serving) have mostly been associated with gains to skin health alone (they call them Beauty-From-Within Studies). For joint health, it's 2,000 milligrams whereas for exercise recovery it was 3,000 milligrams (Joint Health & Mobility Studies) [R, R, R, R, R, R, R].
Other than that, I also suspect the formulation itself is quite capable of providing general Collagen-associated gains, as well as those typically associated with Chondroitin Sulfate and Hyaluronic Acid. Which are the three core ingredients at the very basic level. It may not be the full extent of them but still [R, R, R, R, R, R, R, R, R, R, R, R, R, R, R].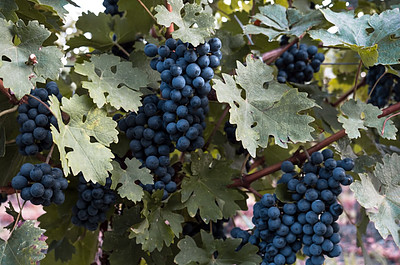 But BioCell is kind of only half of the Reserveage Collagen Booster supplement. It's also about that Pro-Longevity Factors Blend.
This blend consists of three different ingredients. Wildcrafted Japanese Knotweed Extract (standardized to contain 100 milligrams of trans-Resveratrol), Organic French Whole Red Grape, and certified Organic Muscadine Whole Red Grape.
The essence of this blend is basically summed up by that one ingredient. Resveratrol (while Red Grapes do contain other compounds as well, they are typically preferred for this particular compound, specifically) [R].
Resveratrol is an extremely capable polyphenic bioflavonoid that exudes ridiculously powerful anti-aging and anti-cancer benefits. It can promote heart health, help battle diabetes and prediabetes, fight off obesity, foster digestive health, improve cellular and tissue health, protect against arterial damage, help preserve joint health, aid energy levels and endurance, as well as have a positive impact on cognition and blood pressure among other benefits [R, R, R, R, R, R, R, R, R, R, R, R].
So, all in all, very, very powerful and promising stuff is what this Reserveage Collagen Booster has. Now, the next question is whether or the additives are decent, too.
Side Effects | Don't Ignore Additives Because They Are Very Important
Side effects are typically the product of additives. Additives are the inactive ingredients commonly added to supplements, medicine, and food to ensure certain kinds of qualities. In supplements, it's mostly about ensuring that all of the beneficial ingredients stick together and can be delivered in easy-to-consume forms like capsules, tablets, powders, liquids, or whatever else.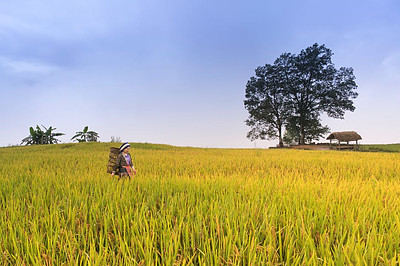 But contrary to what many people believe not every additive is a potentially harmless one. In fact, I've encountered quite many that don't exactly fit that mold.
Examples of supplements that use the kind of inactive ingredients include Applied Nutrition Liquid Collagen (review), and there are many others. But the crucial thing to understand is that not every additive is actually harmful [R, R, R, R, R, R, R, R, R, R, R, R, R, R, R, R, R].
So, how does it work out with the Reserveage Collagen Booster?
The supplement of this review used to use Vegetable Cellulose, Rice Bran, and Silica. All of these are properly harmless additives that have very, very low capacity to offer any side effects. It's basically something that can only happen if we have a specific allergy to either one of them (which is beyond rare) [R, R, R, R, R, R, R, R, R].
But now, instead of Vegetable Cellulose, the supplement uses Gelatin. And I'm not always fond of Gelatin because it can be sourced from the most mistreated, ill-fed (GMO corn-fed) pigs. But that is likely not the case here since the Reserveage Collagen is claimed to be Paleo-Friendly which means that it could only mean grass-fed pigs at worst [R, R].
Plus, Gelatin is basically Collagen, only cooked differently. Meaning, apart from occasional bad breath or taste in the mouth, it should be nothing but helpful [R, R, R, R, R, R, R].
Thus, frankly, this means no real side effects in sight.
Reviews | Their Own Ignorance Is What Most Feedback Complains About
The first practical thing that I typically am eager to discuss is customer views and opinions, hence success rates. While these can be very deceiving, I believe, in general, they tend to give a pretty good idea of how actually helpful has the product been. Unless, of course, it's a gummy thing or an otherwise bad-additives-containing product, like the RejuviCare Super Collagen (review).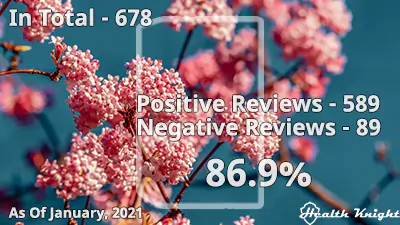 As noted earlier, currently, the product page does not hold any Reserveage Collagen reviews. There aren't even any brief ones there. It's as empty as a bucket of water in a desert.
And since there are no insights to gain there, I did some research myself. I compiled everything from third-party sellers and retailers I could find. Here's what I learned.
In total, I found 678 Reserveage Collagen Booster customer reviews. And with that, while the majority was the positive feedback, namely, 589 positive comments, there were also quite a few negative ones as well. Namely, 89 in total were negative.
And that doesn't really give us a marvelous success rate. But it's solid still at 86.9%.
Granted, the actual success percentage is likely higher due to people typically being far more eager to report negative experiences than positive ones. But why is there negative feedback at all? Is it genuinely not that good? Or is it somewhere else that the dog lies buried?
Generally, if we look at the negative feedback, I think it's the second option, for sure.
To me, the surprising thing was that so many people were complaining about BioCell being a Collagen formulation sourced from chicken. From what I can tell, they assumed that this Collagen is vegan or vegetarian. Which I would be surprised to learn any Collagen ever is (by the way, sites other than Amazon typically mention this).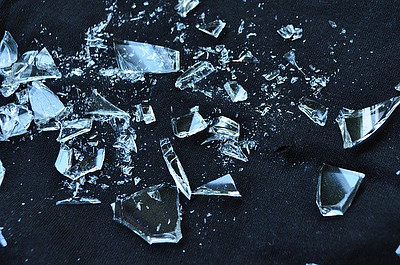 But, yeah, a whole bunch of 1-star Reserveage Collagen Booster reviews like that. Which I feel cuts rather deep into the success rates.
Other than that, there were people nagging about the bottle getting smashed (it's a glass bottle which seems to be packaged not well by Amazon, others typically don't have that problem).
Then, there were quite a few that just received the wrong item (again, Amazon) and still left a 1-star review. And so, for no reason diminished success rates, yet again.
Only what felt about 40% of the negative Collagen Booster feedback was comments that actually had to do with its performance (didn't help enough, didn't help at all, or encountered an allergic reaction).
But that's a ton less negative feedback. In fact, if that was only 40%, it should have been a success rate sitting at a 94.3%.
Which feels more like the truth that we're seeking.
Pricing | To Review This Aspect, It Might Feel Expensive But The Quality
Now, turning our sights to the other practical aspect I like to discuss, it's about the pricing. In my research, I came across quite a few Reserveage reviews that stated that it's an expensive product. But is it objectively true though?
Typically, a container of the product costs $33.59 (in the past it cost $41.10). That's a container of 60 capsules where it's two capsules per serving. Hence, it's a supply for a month. So, it's $1.12 per day or per serving. Or, in other words, $1.12 per every 1000 milligrams of BioCell.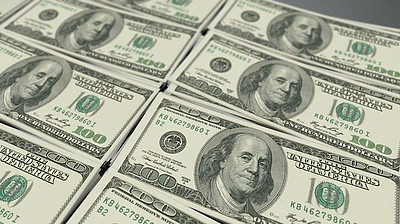 In fact, the price has gone down from $41.10 for a container (or $1.37 for every 1000 milligrams of BioCell). But how well does that compare?
If we compare that to, essentially, the most affordable BioCell option there is such as the Now Foods BioCell Collagen, it doesn't look that great. The Now Foods option comes for $22.81 per container where it's 60 servings. So, instead of $1.12 per serving, it's $0.38; namely, three times lower price.
Granted, the Now Foods BioCell doesn't offer any of the extra stuff, like Resveratrol. It also doesn't offer third-party testing as the Reserveage does. But never mind that, it's still a pretty huge difference in terms of the cost.
And then, if we were to compare it with the typical Hydrolyzed Collagen, it's the same thing also. Take, for example, the Orgain Collagen Peptides (review). This one originally costs $29.99 per container. It's 20 grams of Collagen per serving, 23 servings per container.
Hence, it prices at about $0.65 per 10,000 milligrams of Collagen which I'd say is about the effect equivalent to 1000 milligrams of BioCell. Or, in other words, it's about twice cheaper but without the added additions of Resveratrol and that Pro-Longevity Factors Blend, as well as without third-party testing.
All in all, would I say that the Collagen Booster of Reserveage is expensive?
Yeah, I think the examples illustrate that quite well. I mean, I wouldn't say that the supplement of this review is the most expensive one on the market. However, I definitely wouldn't call it cheap. Still, that third-party testing does mean a lot.
And so, while this isn't the cheapest thing, for what it brings, I think that the price is fair.
Pros & Cons | This Reserveage Collagen Booster Has More Positives
Pros
Cons
✓ It uses a patented Collagen formulation that has been proven in various studies to be very beneficial.

✘

It costs considerably more than other similar supplements offering BioCell Collagen.
✓ Reserveage adds good amounts of Resveratrol to the supplement.

✘

The Collagen of this review does not claim to be Non-GMO (likely Rice Bran being the culprit).
✓ The product is third-party tested.
✓ This Collagen Booster uses great additives.
✓ Objectively, the success rate is likely higher than it appears.
Overall | These Collagen Capsules I Would Not Refrain From Buying
So, where does it all leave us with the Reserveage Collagen Booster supplement? Is it something worth a buy? Or should we rather pass?
Well, I think it's a pretty decently great one for a Collagen supplement. I really like the beneficial ingredients it's bringing to the table. It's absolutely unique that way. Plus, it's hard to not appreciate also its additives. Moreover, I love the fact that they are doing third-party testing on this thing. While all that may ramp up its cost (which is somewhat of a negative), I think it's worth it.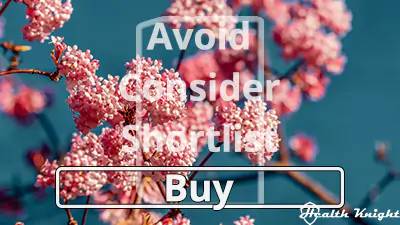 Furthermore, sure, there may be quite a bit of negative feedback for this one (yes, 86.9% isn't that great of a number). But so many of them are purely due to people's own negligence. Which, essentially, spoils the overall success percentage, and in no way does it properly reflect the supplement's actual helpfulness.
It's really a shame but it does happen. One more reason why never to base our decisions purely on customer feedback alone.
And so, overall, (out of avoid it, consider it, shortlist it, buy it) I think it's worth just buying the supplement.

On that note, if you're interested in other capable ones, I would suggest looking into my favorite powder Collagen (full review with a summary). And I do have a favorite one with capsules as well which is this supplement (full review).
Above all, I hope this Reserveage Collagen Booster review helped you find the information you were looking for. If you have any thoughts or questions, I'm all here for you. And do feel free to leave your own personal reviews on the product as well.