|  Marketing  |  Ingredients  |  Side Effects  |  Reviews  |  Pricing  |  Pros & Cons  |  Overall  |
According to the Zhou Collagen Peptides reviews posted by customers, many have found this to be the better version of its rivals. Others note that they love the product, that this makes their skin glow and joints feel alive. Others are happy that this dissolves completely and has no taste at all. And others more are thrilled with their newfound nail and hair health.
So, this Zhou Collagen Peptides review is all about immersing ourselves and learning every aspect related to the supplement.
Hence, the idea is to be no extension of the manufacturer's marketing or other BS. This is all going to be about what I feel is the truth, the whole truth, and nothing but the truth. And we'll do that in assessing for marketing, ingredients, side effects (additives), customer feedback, and pricing. We'll do it the truth-seeking way.
Marketing | They Definitely Do Know How To Push Its Best Aspects
According to the manufacturer, they "care about what's on the surface, and even more about what's beneath it." Per their words, the Zhou Collagen Peptides supplement "is the key to younger-looking skin, more luscious locks, and comfortable joints. Collagen also helps fuel bones, tendons, and connective tissue — while providing 18 essential aminos needed to support healthy muscle cells." And even beyond that [R].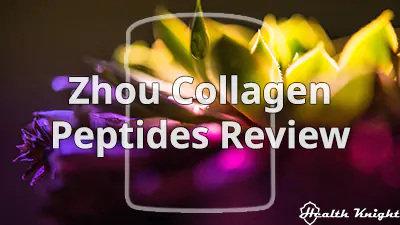 They put profound emphasis on this idea that they provide pure, Hormone-Free Collagen Peptides that can help to regain the lost Collagen and with that, support cell turnover.
Emphasis is also put on quality and sustainable sourcing that comes from Grass-Fed and Pasture-Raised cattle. And to that extent, they're also pushing this notion that not only will we ourselves feel great but also this makes us more environmentally conscious.
Which is true, to some extent, but it definitely is a marketing thing.
Speaking of marketing, Zhou Collagen doesn't feel overly aggressive despite there being quite a few tools they use. I mean, granted, it's not quite so straight to the point as what we've seen with products like Genacol Pain Relief (review). But it's collected and unsaturated enough, similar to what we've got with stuff like Pure Encapsulations Collagen JS (review).
So, for the tactics they're using, we have this notion that if we subscribe to monthly shipments, we get 20% off plus free shipping. There are also testimonials and even a customer Zhou Collagen Peptides review section. Zhou Nutrition also offers a 60-day money-back guarantee (but they do ask for a brief explanation if we were to apply) [R].
As for the promised benefits, many of them we kind of already naturally went over. But to kind of note the biggest sections, they promise bone strength, healthy gut, and digestive system, radiant hair, skin, and nails, as well as benefits to overall joint health and flexibility.
So, all in all, pretty neat and everything if you ask me. And the Non-GMO and Gluten-Free promise only further add to that notion. But does that shine properly through the active ingredients as well?
Ingredients | With Zhou Nutrition, Ingredients Are What They Should Be
This Zhou Collagen Peptides is a very awesome-looking supplement. It offers abundant amounts of Collagen and there isn't really a single thing inherently wrong with it as far as the beneficial stuff goes.

So, per serving (one scoop), the product comes with 11 grams of Pure Hydrolyzed Collagen Peptides (Bovine) sourced from Grass-Fed, Pasture-Raised, Hormone-Free cows of Brazil. Which, frankly, is exactly the way we would want our Collagen to be sourced.
And per container, we get an average of 46 servings. So, looking good.
As for the amounts per serving, granted, it's not something as abundant as what we've seen with Orgain Collagen Peptides (review) or Garden of Life Collagen (review). However, 11 grams of Collagen Peptides is still very, very optimal.
It's an amount sufficient enough; namely, it's something that I feel can provide all of the promised benefits in one way or another [R, R, R, R, R, R, R, R, R].
As for the quality itself, Zhou Nutrition to me seems like a very health-conscious, self-aware, mindful brand. One that cares about quality quite a bit despite not going into too much detail about it. Also, I like the fact that they are testing everything. Which, for sure, is not as ideal as those that do third-party testing but still. It's definitely looking good even with just the in-house testing [R, R].
Side Effects | To Review Additives, This Is My Favorite Approach
Side effects are the product of additives. And many supplements out there profoundly struggle with this particular aspect. The aspect of choosing the suboptimal additives.
Typically additives work as a glue that helps bind all of the beneficial stuff together. Which is kind of critical whenever it's about the capsule, tablet, or liquid Collagen supplements like Genacol Liquid Collagen (review) or Doctor's Best Collagen (review).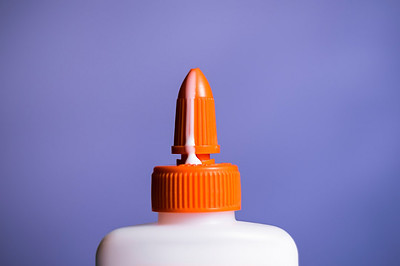 But other than that, it's actually pretty unnecessary.
You see, Collagen supplements are one of those rare breeds of supplements that don't actually necessarily need additives to work. That is unless they come with flavors. Of course, it has to be said in this regard that a true quality approach can even do without them but still.
As far as the Zhou Collagen Peptides go, it's a supplement free of flavors and in that it's also one that doesn't use any additives whatsoever. It's free of all the nonsense like artificial colors and potentially harmful forms of sugar to appeal to certain kinds of demographics [R, R, R, R, R, R, R, R, R].
So, with Zhou, we get just the good stuff. And none of the other stuff. None of the real dangers for side effects.
Reviews | Peptides With Decent Customer Reviews But Quality Concerns
Now, time for a bit more practical approach. Namely, let's discuss the perspective of real customers and how they rate their experience.
To that end, if we look at the product page, there are quite a bit of Zhou Collagen Peptides reviews there. Or, to be more precise, in total, there are 165 of them, the majority, of course, being positive.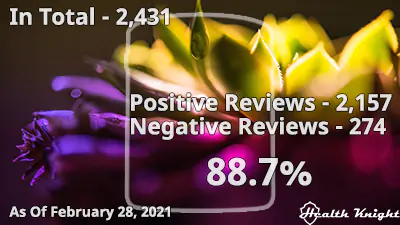 Yes, this may remind of the likes of brands that likely alter, edit, adjust their on-page reviews like the Skinny Fit Super Youth (review) or Landish Marine Collagen (review). However, I think there is a higher chance that this one isn't like that.
That I feel might be the case because the overall profile and how it's scattered across the different star ratings is extremely similar to what I found by at least four other major retailers (Walmart, The Vitamin Shoppe, VitaCost, Target).
And thus, it's possible that the product's actual success rate is, indeed, very high.
If we account for every single online seller and retailer (other than the manufacturer), I found reasonably many Zhou Collagen Peptides reviews. And so, through a total of 2431 reviews, I came across 2157 that were positive (130 three-star, 251 four-star, 1776 five-star) and 274 that were negative (167 one-star, 107 two-star). Which would mean 88.7%.
Which is likely higher than that given that people typically are far more eager in reporting negative experiences than they are of letting others know about the positive ones.
Most of the negative feedback was due to the bad taste (wasn't flavorless) and smell. It also was said to dissolve poorly, as well as a couple of people have experienced massive allergic reactions. Still, probably the most concerning issue is that of objects; namely, some have managed to find hair and nail or bone shards/chips in their Zhou Collagen powder. Not exactly ideal.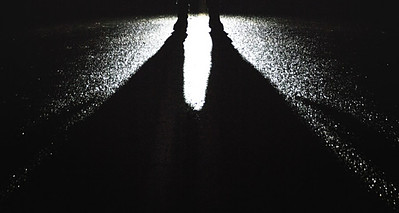 While that doesn't feel to be something frequent, the way I see it, those extra objects shouldn't ever happen. And that's sad that they have. Sure, there's that money-back guarantee to remedy mistakes like this, but still, that's quite a shadow over the overall quality of the product.
Then, again, there are a ton of people absolutely worshiping this. Per their words, it mixes easily, effortlessly, even without steering, there is no smell or taste. And very many are happy with the results they're getting, as well as the high value for the affordable price.
Plus, from what I can tell, Zhou Nutrition is learning from mistakes; namely, customer service people seem quite active and helpful to those who didn't have a good experience.
One other thing I found was people comparing the quality. It seems that bad batches do happen. Not sure to what extent and why exactly but it does perfectly explain the often polar difference between the feedback. Or is it, again, the problem of possibly fakes being sold on Amazon? Who knows. It might very well be the case.

Pricing | This Collagen Is A Really Powerful Option In Terms Of Pricing
So, generally speaking, at least as far as the customer reviews for the Zhou Collagen go, people are pretty happy with its cost. To that end, is that something biased or are the prices for it actually good? Let's elaborate on that.
So, per container, which is 46 servings it typically costs $27.99. So, it's about $0.61 per serving of those 11 grams of Collagen. Or, to put it in our reference values, that's 55.3 cents per every 10 grams (5.5 cents for every gram of the protein).
If we compare that to something like the Nutra Organics Collagen (review), the difference is seemingly massive. The Nutra Organics option typically costs $44.95 per container. Or to paraphrase, that's $1.18 per serving of 11 grams or 11.1 cents per gram of Collagen. Hence, the difference in price is twofold.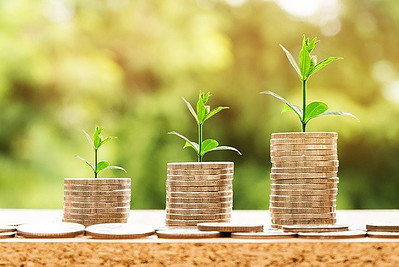 However, there's much that Nutra Organics offers over the Zhou Nutrition option. For example, it adds Camu Camu, Orgen-Zn® Guava, and Horsetail for another layer of potential gains. There's also 3 grams of a patented form Collagen which basically equals what typically 10 grams can provide.
Hence, I would argue that it's basically twice the value. Or maybe more.
But despite all that, I would say that, generally speaking, the Collagen Peptides of this review truly are well-priced.
To illustrate, something like the Perfotek Collagen (review) costs 73.1 cents for every 10 grams of Collagen but it doesn't promise Hormone-Free, and it's a product otherwise extremely similar. We can also compare it to something like the Olly Collagen Peptides (review) that comes for $1.25 for every 10 grams of Collagen but offer none of the sourcing quality like Pasture-Raised or Grass-Fed.
And there are many other options we could compare it to, and it would come out on top. So, for sure, this Zhou is a great value product. Furthermore, it's even more affordable if we subscribe.
Pros & Cons | This Supplement Has Its Good Sides & Bad Ones
Pros
Cons
✓ The Collagen is Grass-Fed, Pasture-Raised, Hormone-Free, Non-GMO.

✘

The Collagen doesn't offer any flavored options.
✓ The serving size is great.

✘

These Collagen Peptides are not third-party tested.
✓ This Zhou Nutrition Collagen doesn't use any additives.

✘

Some quality concerns regarding found objects in Collagen exist.
✓ They do in-house testing on end-products.
✓ The Zhou Peptides are competitively priced. Good value for the money.
Overall | Not Without Downsides But Zhou Is Easily Worth Shortlisting
I imagine that for some just this notion of people finding something in their Collagen that is not Collagen, gets them disgusted, boiling, or absolutely repelled by the thing. And that's for them, now and forever (or some form of that).
However, I don't feel this would be an objective review if we were to loath and downplay all of its efforts. I mean, I'm 100% that stuff like that shouldn't happen. But I feel it wouldn't be fair to forever hold that against them. Plus, their customer service is pretty eager to serve no matter what. And there's that money guarantee to always cover us.
The truth I feel is that Zhou Nutrition Collagen Peptides is a very decent product with great Collagen sourcing, solid amounts per serving, and no additives. Furthermore, it comes at a genuinely affordable price.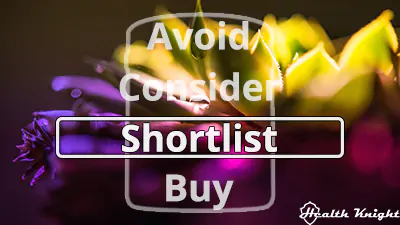 Yes, we have encountered customer feedback that suggests that it might not be consistently ideal. That the product quality might not always be at its peak. That bad batches happen.
But then, again, show me one Collagen brand that doesn't encounter those from time to time. Even the best do. That is one of the reasons why they offer a money-back guarantee (and a lengthy one) because they are self-aware enough.
So, while I would refrain from categorizing this as something to go right ahead and buy, I think it's shortlisting material, for sure.
To that end, personally, I would prefer the Live Conscious (LiveWell) Collagen Peptides (full review with a summary) option still. Just everything about it including the price that can be better. And so, it just feels like the more superior choice overall. But, again, the one of this review is quite a capable rival to all the others still (especially, when what might be bad batches and/or fakes are not hindering it).
And so, if you do decide on trying it, make sure you get it from the manufacturer's website. They offer a better (lengthier) money-back guarantee. Plus, the way I see it, bad batches directly from the manufacturer typically are far, far less frequent. Also, if you end up getting this and you get a chance, let me know how it goes.
Other than that, I hope this Zhou Collagen Peptides review helped you find the information you were looking for. What would you consider the greatest weakness of this? Would you overlook that and still embrace this? Let me know below.