|  Marketing  |  Ingredients  |  Vitamins  |  Additives  |  Reviews  |  Pricing  |  Overall  |
This Applied Nutrition Liquid Collagen review is about covering and pulling into the light every noteworthy aspect of the supplement.
Thus, we will be looking at the promotional materials to get a good sense of their promises. Which we will then dissect by exploring the beneficial ingredients, the potential benefits of those ingredients, the additives, the customer reviews, global success rates, and pricing as well.
This Applied Nutrition Liquid Collagen Review To Learn Everything
According to the manufacturer, Applied Nutrition Liquid Collagen (Skin Revitalization) is a "truly unique and innovative product specifically designed to supply" a bunch of superb ingredients. Furthermore, per their words, "Nutrients delivered in liquid-form are readily absorbed after consumption and require little digestion to be assimilated into the body." So, a really promising combination, right [R]?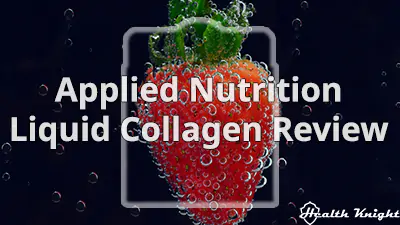 As for its product page, I like the briefness. There are a ton of pages out there like PureNature Collagen Ultra (review) and Organixx Clean Sourced Collagens (review) that feel absolutely overwhelming.
That's not the case here. And neither do they overwhelm their customers with marketing-oriented tactics.
I mean, just about the only tactic that they use is the money-back guarantee one. They allow 60 days to take advantage of that. That's the exact same number offered for products like Zhou Collagen Peptides (review) and Dr. Emil Collagen (review).
As for the benefits, they kind of give the essential background on Collagen and emphasize its importance in skin health. Then, they add this notion of Biotin (vitamin B7) being the beauty nutrient and Horsetail being a nutrient-dense source. All of this is augmented by an Antioxidant Blend to further strengthen skin health and well-being.
Whereas for allergen information, they don't really offer anything. There's no Gluten-Free or Non-GMO. No Soy-Free or Dairy-Free. Still, the product page for the Applied Nutrition Liquid Collagen looks solid. And the supplement looks solid itself as well.
But is it truly worth investing in it?
The Potential Benefits Are Great But Can It Actually Get You There?
Supplements like Amandean Marine Collagen (review) essentially focus only on providing just Collagen. Then, there are those that add one or a few extra substances to the table like the NeoCell Gummy Glow (review). But Applied Nutrition Liquid Collagen is quite a bit unlike any of those. It adds a whole bunch of extra nutrients and substances.
So, per serving (one liquid-tube), the supplement of this review offers 4,000 milligrams of Hydrolyzed Collagen coupled with 134 milligrams of Horsetail extract (providing 6 milligrams of Silica) and 3030 milligrams of Antioxidant Blend that is made out of Blueberry and Pomegranate juice concentrates and Green Tea extract.
On top of that, there's also 15 milligrams of Choline, 2,000 micrograms of Biotin, 0.13 milligrams of vitamin B1, 7.5 milligrams of vitamin B3, 0.75 milligrams of vitamin B6, and 0.56 micrograms of vitamin B12. So, a ton of different stuff, indeed.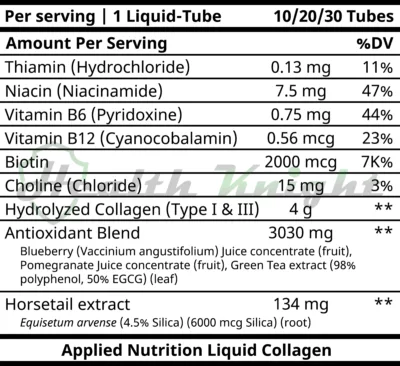 Now, about those 4,000 milligrams of Hydrolyzed Collagen, that's not a lot. It may sound like a lot but it's a genuinely scarce amount.
I mean, just take stuff like Live Conscious Collagen Peptides (review) or Orgain Collagen Peptides (review). They comfortably offer about 3 to 5 times the amount. And that's a really big difference if we're after the full spectrum of gains [R, R, R, R].
Whereas what makes matters even worse is that this is not a Collagen supplement that promises Grass-Fed, Pasture-Raised, Hormone-Free sourcing. It doesn't offer any of that [R, R, R, R, R].
That said, to make matters a bit more promising, there's stuff like the Horsetail extract. This one can potentially help naturally boost Collagen production, promote hair growth, cure dandruff, heal split ends and brittle nails, improve sleep, digestion, immunity, wound healing, cognition, and even kidney health [R, R, R, R].
Also, it can alleviate anxiety, help treat acne and swelling, promote weight loss, battle cancer, and chemotherapy-related side-effects, and among other benefits possess inflammation-reducing and anti-aging properties. Whereas its Silica just plays a huge role in all that (in of itself, it's essential to skin, hair, teeth, bone, joint health and Collagen production) [R, R, R, R, R, R, R].
But then, again, the Applied Nutrition Liquid Collagen offers about 3 to 4 times less Horsetail than what typically specialized supplements. Hence, just in general, it's likely that it won't be the full extent of gains when it comes to this ingredient.
As for that combined effect of the Antioxidant Blend, I like it a lot. Sure, I would prefer more but then, it would kind of leap into the territory of Antioxidant Powders. Which isn't exactly its goal, the way I see it. But be that as it may, the potential gains of something like this includes prevention of cancer and other chronic illnesses, as well as heart, joint, brain, skin, hair, bone, liver, and eye health improvement, and lowering of blood sugar levels among other benefits [R, R, R, R, R, R, R, R, R, R, R, R, R].
But there is certainly more to cover.
The Vitamin Additions Are Nice But They Mostly Won't Do Anything
The Applied Nutrition Liquid Collagen also uses a couple of different other nutrients to kind of augment the whole formulation. Which, to some extent, may feel like a nice addition. But I assure you it's no proper multivitamin.
Essentially they're just some random vitamins and Choline to supposedly add to the overall beneficialness. But, to tell the truth, they likely won't be doing that much. The main reason for this is the simple fact that there are just too few of them as far as the amounts. Plus, the nutrient forms they use are not of the most quality. They typically are the cheaper, relatively harder to absorb ones. Hence, less potential for meaningful gains.
The 0.13 milligrams of Thiamin (vitamin B1) come in the form of Thiamine Hydrochloride. Which generally speaking is an okay form and one that is used in most vitamin supplements anyway. But it really pales when compared to Benfotiamine, the most effective vitamin B1 form [R, R, R, R, R, R, R].
The 7.5 milligrams of Niacin (vitamin B3) are present in a form of Niacinamide. I feel this is one of the best options for this vitamin. Still, I wouldn't consider it anything significant as this is exactly what most vitamin supplements use [R, R, R, R].
The 0.75 milligrams of vitamin B6 come in the form of Pyridoxine Hydrochloride. This is not that great of an option. There may even be people who can't get vitamin B6 from this at all (due to gene variations). The significantly better form for this vitamin is the Pyridoxal-5-Phosphate [R, R, R, R].
The 0.56 micrograms of vitamin B12 come in the form of Cyanocobalamin. I mean, yes, you can cure vitamin B12 deficiency with this form. However, it still is the cheapest and most ineffective form (with additional downsides) of all the options available. Methylcobalamin and Adenosylcobalamin are the most capable and beneficial options [R, R, R, R, R, R, R, R, R, R, R, R].
As for the 15 milligrams of Choline, it's also no awesomeness. The form it's here in is weak, and thus, it won't be truly beneficial. Moreover, ideally, we should aim for 100-200 milligrams of Choline daily, which the Applied Nutrition Liquid Collagen does none of [R, R, R, R, R].
But, as I hinted before, Choline isn't the only vitamin that significantly lacks in terms of the amounts. Generally speaking, not only are the nutrients absolutely miserable when compared to the best practices for nutrient amounts, but also they're essentially pathetic even when contrasted with Daily Values.
To illustrate, 9%, 38%, 38%, and 9% for vitamin B1, vitamin B3, vitamin B6, and vitamin B12, respectively.
The only vitamin that does not fit this useless mold is Biotin (vitamin B7) that we get in amounts of 2000 micrograms. Which is significant. And usually done in supplements aimed at improving hair, skin, and nail health. Which any Collagen supplement is also inherently about [R, R, R, R, R].
So, overall, I believe that the vitamin aspect in the Applied Nutrition Liquid Collagen isn't exactly an aspect to be excited about. In fact, there's more that is the opposite of great. More on that in the next section.
To Review Additives, Side Effects With This Supplement Are Likely
While additives are likely the most not-talked-about part of supplements ever, they matter profoundly. And despite the major misconception that they're in small enough amounts to never affect our health adversely, they can.
In fact, supplements largely use the same breed of additives as medicine, and for medicine the side effects by far most of the time are due to the additives added to them. Hence, these other ingredients typically will make all the difference between a terrible and a viable supplement.
To that end, I feel the Applied Nutrition Liquid Collagen is absolutely defined by this aspect. What I mean is that, there are a bunch of different additives in this product. And not every single one of them is what I believe to be a harmless one.
So, the other ingredients in the supplement of this review are Purified Water, Citric Acid, Natural Fruit Punch Flavor, Sucralose, Ascorbic Acid, Blueberry extract, Carrot extract, Natural Kiwi Flavor, Natural Strawberry Flavor, and Folic Acid.
And here's the main problem. Sucralose.
It's a sugar substitute often used as a substitute for sugar. But with that in mind, it's only very superficially the better alternative. Realistically, as an artificial sweetener, it's just the overall more devastating version of processed sugar [R, R, R, R, R, R, R, R, R, R, R, R].
Long term consumption of this can likely prove to be cancerous (literally), as well as potentially bring obesity, eating disorders, heart disease, diabetes, depression and all kinds of other nasty stuff our way while also preying on our cognitive capacity [R, R, R, R, R, R, R, R, R, R, R, R].
Hence, it's not really the first we'd associate with good health and well-being. But that's not really all of it. There's another potential hazard (apart of the likely dangers with Citric Acid) [R, R, R, R, R, R, R, R, R, R, R, R].
Natural Flavors.
Here's a shocker. Not everything that uses the word "natural" is actually good for us. The safety of these is mostly determined by the quality of manufacturing practices. I mean, this can even be a beneficial addition if these practices are superb. But more often than not, that's not the case [R, R, R, R, R].
Quite to the contrary. And sadly, that's something I feel is also true when it comes to the Liquid Collagen of Applied Nutrition.
For all I can tell, they're not very good. At least, as I see it, there's literally nothing that would prove otherwise. There's not a single third-party certification they subscribe to. All they have about their quality are generic, vague, self-affirmed claims. Plus, they don't exactly go for stuff like Non-GMO and other labels of that sort [R].
I mean, it's kind of like AHS Super Collagen (review) or Olly Collagen Peptides (review) but worse as Applied Nutrition doesn't offer a 100% money-back guarantee.
So, the ingredients of it are not of the best cut. But have people seen any results with it?
Customer Reviews Are Better Than They Should, Dangers Unrecognized
Here's a thing I kind of expected despite the supplement uses quite a few suboptimal ingredients. Namely, despite all that, the supplement of this review is quite a well-received one.
Meaning, I took it to all of the third-party sellers and retailers to make it all as accurate as possible. In total, I managed to find 3,171 Applied Nutrition Liquid Collagen reviews. Of these, 547 were bad (319 one-star, 228 two-star) and 2,624 were good (391 three-star, 476 four-star, 1,757 five-star). This revealed that generally about 82.8% of people who try it, enjoy it (I wasn't able to access the Costco review database, however).
Moreover, the actual global success rate may even be higher than that. Especially given that people typically are more prone to reporting negative experiences than positive ones.
So, what gives? Didn't we just somewhat conclude that the supplement should be a bad one?
Indeed, we did. However, it doesn't always reflect well in the success rates as I have seen to be the case with plenty of supplements over the years (NeoCell Liquid Collagen, AminoSculpt Collagen, Centrum Women, etc.). And there's actually a good reason for that.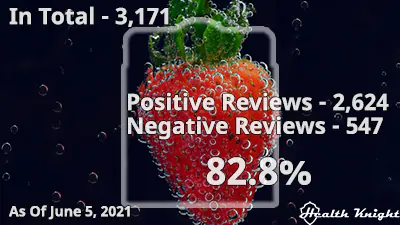 Most people rate their supplements in terms of short-term gains. However, in that framework, we can pretty much use any supplement as the negative effect of additives is often felt more in the long term and rather rarely instantly.
Plus, the Liquid Collagen of this review uses Sucralose, which makes the supplement sweet and tasty. But only a fraction of people are well-aware of the dangers and harm this substance can bring upon their heads.
Moreover, we can clearly see this in the Applied Nutrition reviews as most people are just praising the taste.
Whereas I reckon almost none of the people that are at least somewhat aware of the potential risk buy the thing. Hence, the global success rate is quite oblivious to that.
In this regard, there's a thing that we always kind of need to remember when it comes to customer feedback.
We can only ever really trust customer reviews when all of the ingredients within a given supplement are either harmless and purely about bringing benefits. This is so incredibly important because we have to realize that by far most of the people that write those reviews don't possess any special knowledge regarding the ingredients and their safety. Or just aware of their potential full effect.
And thus, if any negative effects are not immediate, they often go unnoticed or at least are absolutely not associated with the supplement.
For example, if one would take a Sucralose-containing supplement for 10 years every day, that person may ultimately due to the substance develop cancer or diabetes (this is what chronic illnesses are). Obviously, there are a lot of other things that factor into this. But, generally speaking, because the person didn't get cancer or diabetes immediately as he or she started consuming Sucralose regularly, they wouldn't typically associate the condition their facing with that choice. But it may be, in fact, exactly the culprit and the major contributing aspect that led them to that.
As Far As Pricing, I Wouldn't Ever Buy This Overpriced Liquid
Another thing to always look at is pricing. I mean, that's, of course, if you're one of those people that care about how much you spend on stuff. I certainly do and I believe most other people do, too. So, is this Liquid Collagen a great bet as far as money?
So, a container of it costs typically $11.99. That's the price of just 10 liquid-tubes or servings. Hence, it's something that prices about $1.20 per serving. But in terms of Collagen alone, that's basically $3.00 per every 10 grams of Collagen, and that's a lot of money.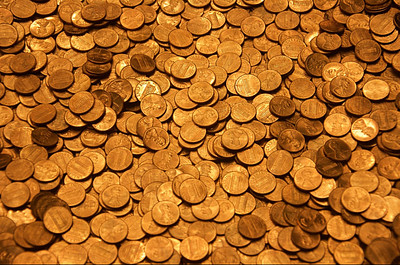 To put it in perspective, something like the Nutra Organics Collagen (review) costs typically $44.95 per 38 servings. That's $1.18 per serving or about $1.08 per every 10 grams of Collagen. But the difference between the two supplements is just ridiculous.
I mean, sure, the Applied Nutrition offers some B vitamins and Antioxidants. But I feel Nutra Organics brings so much more value. It's got quality Collagen and even a patented version of one to its name. It uses a really awesome, high-quality Botanical blend. And it uses none of the additives that Applied Nutrition chooses. Plus, Nutra Organics is also Non-GMO.
With all that, I would no doubt choose it over the supplement of this review. The difference is just busted. And Nutra Organics is three times cheaper.
But what if our main concern is just the Collagen. Then, we could compare it with something like the Live Conscious Collagen Peptides (review). It doesn't only use Grass-Fed, Pasture-Raised, Hormone-Free Collagen. It's also third-party tested and Non-GMO. And it doesn't cost $3.00. It costs typically 59.8 cents per every 10 grams of Collagen.
Hence, we get tremendously more quality at a price at least 5 times lower. Sure, it doesn't add the vitamins, Antioxidants, and Horsetail. But as far as Collagen sourcing, it's just incomparable.
I Would Strongly Recommend To Not Bet On This Supplement
Overall, I feel that the Applied Nutrition Liquid Collagen is a very poor choice when it comes to improving our well-being with those Collagen-associated benefits. And there's nothing particularly unique or innovative about it.
I mean, sure, if we go for it, we might see some improvements. That certainly has been the case for at least 82.8% of people who've done it. However, given the additives that it uses, this way we'd also be potentially exposing ourselves to some very nasty side effects. Side effects that may ultimately mess up our health probably more than we'd like.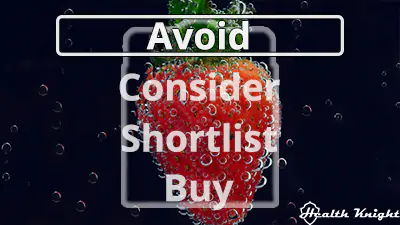 So, why ever expose ourselves to such ingredients if we don't have to?
Cause we don't. There are a bunch of different viable Collagen supplements out there for essentially a fraction of the price. And none of those contain the ingredients that can bring potential health hazards.
Hence, (out of avoid it, consider it, shortlist it, buy it) I reckon we should avoid this one.
If you're after some genuine quality Collagen, I would highly recommend looking into the Live Conscious (LiveWell) Collagen Peptides (full review with a summary). We can even make our own liquid with it if that's the way we want our Collagen. Whereas if you like those vitamin additions, I would recommend a quality multivitamin instead. Moreover, you can easily simultaneously do both.
Above all, I hope this Applied Nutrition Liquid Collagen review helped you find the information you were looking for. What is your biggest takeaway from the whole article? Did the success rates live up to what you expected? Let me know below. Also, feel free to share your own personal reviews on the thing below.