|  Marketing  |  Ingredients  |  Additives  |  Reviews  |  Pricing  |  Overall  |
This NeoCell Gummy Glow review is about discovering and immersing ourselves within every single characteristic of the product. And even beyond that.
Hence, throughout this article, we'll examine the promotional materials and the claims they make for the thing. We'll also leave some room for talking about every ingredient present, both beneficial stuff and the necessary aspects (additives). And, of course, we will also leave some space for customer reviews which will also involve global success rates along with an assessment of the pricing aspects.
This NeoCell Gummy Glow Review To Find If Beauty Inside Out Is Real
According to the manufacturer, the NeoCell Gummy Glow "gummies are formulated with Collagen and Biotin to support elasticity in the skin, and healthy hair." Which they continue by claiming that this "activates your natural beauty at the cellular level, and hydrolyzed collagen can provide some of the building blocks our bodies need to make collagen for natural, radiant beauty, inside and out" [R].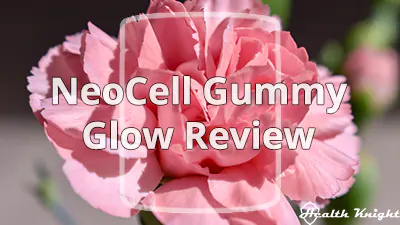 Then, the other bits look quite promising as well. The main benefits got to do with radiant skin and healthy hair and nails.
In many ways, the product page is just like every other review I've done on NeoCell. Everything from their Collagen Powder (review) to Marine Collagen (review) to Super Collagen + C (review) to Beauty Builder (review).
Meaning, they follow the same structure, look 100% finished (unlike what felt to be the case for NeoCell Liquid Collagen), and even have a kind of copy-paste content from the other pages (which includes implying benefits to joint health as well).
The tagline they use for this one is different ("Take your collagen to go") which, frankly, the way I see it, makes no sense apart from rhyming a bit with NeoCell Gummy Glow.
But what I do appreciate is the fact that it's Non-GMO certified by IGEN. Which makes this a supplement quite different from those that just self-affirm that aspect. But NeoCell is not free without self-affirmed stuff either. For them, it's the notion of Gluten-Free, as well as Soy-Free, Wheat-Free, Lactose-Free [R].
So, is this a properly viable option if we decide we want our Collagen to be gummies?
Superficially, This Gummy Glow May Look Like A Good Deal But It's Not
From a pure beneficial ingredient standpoint, it does not look to play that part. Granted, by no means, would I say that it's the worst I've seen. But it's nothing thoroughly exciting either.
The NeoCell Gummy Glow offers 2.5 grams or 2,500 milligrams of Hydrolyzed Bovine Collagen coupled with 32 micrograms of Biotin (vitamin B7). To get to these numbers, it's 6 gummies daily. Whereas a single container contains only 120. Which means no more than 20 days' worth of supply.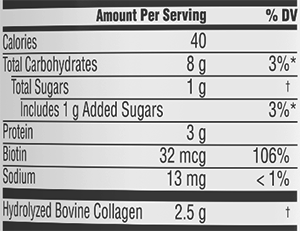 As for the Collagen, I'm not thrilled.
First, there is not a single claim that it comes from Grass-Fed, Pasture-Raised animals, hence, it probably doesn't. Second, 2,500 milligrams are not exactly the ideal amount. Preferring it to be within the range of 10-20 grams or 10,000-20,000 milligrams has a significantly better chance at the full range of benefits [R, R, R, R, R, R, R, R, R].
I mean, sure, it's not like this amount can't account for anything. But I believe it will be limited at best.
Or, in other words, I'm pretty sure there's not enough to go around to make gains for nails, hair, skin, joints, and "more" (as they note) possible. With just 2,500 it's such a longshot. I mean, it's, essentially, a no better attempt than what we've seen from Sanar Collagen (review).
As for the Biotin part, I don't even get why they are boasting about it. Or just mentioning that it's there. I mean, sure, significant amounts of the vitamin can help contribute to hair, skin, nail health but that's exactly the point. Significant amounts [R, R, R, R, R].
To illustrate, something like 2,500 micrograms like in the Olly Undeniably Beauty (review) would work significantly better in this Gummy Glow by NeoCell. Better yet, some 5,000 micrograms or even 10,000 micrograms like in the Nature's Bounty Hair, Skin & Nails (review) would be far more marvelous still.
Then, it would make sense to boast about it. But as it is now, it is like comparing a cottage to a sky-scraper. Namely, what we are getting and what we should are extremely far apart. So, overall, definitely not looking too hot.
To Review The Additives, They Completely Explain Why It's Tasty
And it's even less viable when we take a peek at the additives. These other ingredients have proven to be a necessary part of so many supplements. However, when it comes to Collagen ones, they are often completely unnecessary as we've seen with supplements like Vital Proteins Marine Collagen (review) and Perfotek Collagen (review).
But that's not the case when it comes to the NeoCell Gummy Glow product.
It uses quite a few additives. There are Maltitol Syrup, Sorbitol, Water, Sugar, Bovine Gelatin, Lactic Acid, Citric Acid, Natural Flavors, Black Carrot, Lycopene, and Stevia Leaf extract. But be that as it may, the saddest part is that in this gummy it's all about the sugar.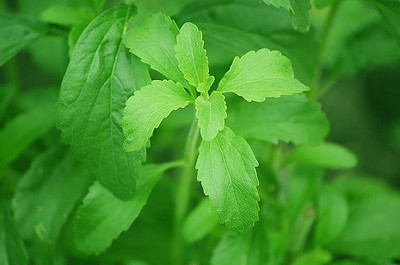 I mean, one may think that just because there's Stevia there, a natural, actually healthy sweetener, that it's fine because this ingredient typically implies that no other sources of sweetness are used. But it's not fine [R, R, R, R, R].
Maltitol and Sorbitol both are sugar alcohols. They're not as bad as the regular sugar (which this one has, too) but still. Three of the most abundant additives in this one are sugar-related (Maltitol Syrup, Sorbitol, Sugar, excluding water). Which is not the way to go [R, R, R, R, R, R, R, R, R, R, R, R].
Sure, some may argue that they claim there to be just one gram of sugar but sugar alcohols are often not labeled under "Total Sugars." They either have their own line identifying exactly how much sugar alcohol is there or they are just listed under the "Total Carbohydrates" which is eight grams in this not one [R].
But whatever the case may ultimately be, abundant sugar consumption has been linked to eating disorders, heart disease, obesity, depression, learning difficulties, stupidity, cancer, hyperactivity, diabetes, and a wide range of other hazards. And typically people are already consuming too much on a daily basis [R, R, R, R, R, R, R].
So, why also our supplements have to have that, especially if we plan on using the thing regularly at least for a while?
The way I see it, it makes no sense. And that's especially because it's possible to make tasty gummies without sugar. There are ways to do it. NeoCell Gummy Glow just does not take that high-quality road.
Sugar Gets Great Customer Reviews, That's Very Typical But Bad
Now, let's look at the supplement of this review from another perspective. How well has it been rated by the NeoCell Gummy Glow reviews, namely, the customers that have actually bought it? I mean, surely, given what we've discussed so far, those must not be too good, right?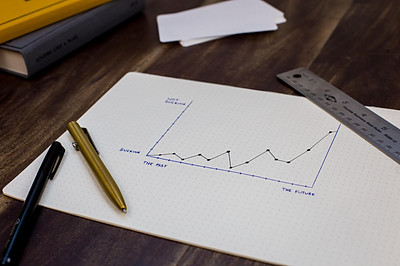 Well, no. It's kind of the opposite. Which is very counter-intuitive. But there's a good reason for that which we'll get to in a bit. First, yes, the actual customer reviews.
So, the product page also holds quite a few of them. That's something extremely common these days. But despite them often being very positive, I would not simply trust them.
You see, manufacturers typically have full control over those since it's their website. They can easily adjust them, delete them, or edit them to their liking. Because that has proven to help with sales and is actually considered a sales tactic. Supplements like Skinny Fit Super Youth (review), Nutra Organics Collagen Beauty (review), and others use that as well.
And that's fine. I have nothing against manufacturers trying to improve sales. But it makes that section utterly useless if we're after the real truth. Which we are. Hence, I took it to all third-party sellers and retailers that I could find.
In total, I managed to find 370 NeoCell Gummy Glow reviews. Of these, I found 11 one-star reviews, 12 two-star ones, 41 three-star, 65 four-star, and 241 five-star pieces of feedback. In other words, we're looking at 347 positive ratings and just 23 negative ones. Which gives us a global success rate of 93.8%. Which is very high.
So, what's happening here? How do all of the insufficient beneficial ingredients and tons of suboptimal, to say the least, additives go together with these remarkably high success rates?
It's quite simple actually.
In researching thousands of different supplements, I've come to notice a very consistent trend when it comes to gummy vitamins and customer reviews. They always (like actually always) are extremely well-received displaying genuinely high success rates. And the beneficial ingredients or the additives never seem to play a part in that number.
Personally, I believe that's because people naturally rate these supplements more or solely by how they taste instead of what ingredients they actually have and whether they ultimately feel an improvement to their health of some kind. And given the tons of sugar that gummy vitamins typically have, it's difficult to not make them tasty.
And hence, in this case, the very commending NeoCell Gummy Glow reviews are to follow. It's kind of like if we don't buy fuel for our car, it won't run. Meaning, the former essentially guarantees the latter. In other words, if it's tasty, it's probably going to have a high success rate no matter what.
This Gummy Collagen Is 5 Times The Price More Quality Options Are
Personally, I think it's always fun to look at pricing. It helps put a lot of things into perspective. It kind of paints a more dynamic picture of any supplement. Because it helps see whether what seems like a bargain is actually a good deal or not. Because often looks can be deceiving. And marketing often makes it even more so.
So, the NeoCell Gummy Glow typically comes for about $15.73 per container. To do the math, that's about $0.79 per serving. But that's not a good vantage point since servings across Collagen supplements are often different. Hence, the actual number to compare is 31.5 cents because that's the price per gram of Collagen.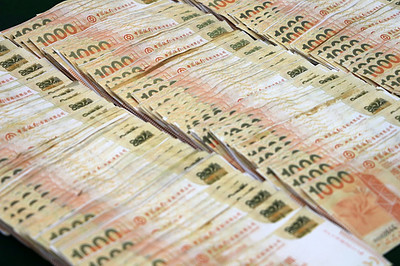 So, how does that compare? Well, unfavorably would be one way to put it.
Let's look at, for example, the Zhou Collagen Peptides (review). It typically prices at $27.99 per container which holds 46 servings. To do the math, that's $0.61 per serving or 5.5 cents per gram of Collagen. So, to compare, that's just 17% of what the Gummy Glow of NeoCell costs.
Furthermore, not only is it Grass-Fed, Pasture-Raised Collagen and without additives at all, but also it's just higher quality in every other way, the way I see it. Sure, it inherently is not as tasty as the NeoCell option. But we can make it tasty. And we can do so properly, instead of opting for just tons of sugar with it.
Another example to illustrate is the Live Conscious (LiveWell) Collagen Peptides (review). These will typically cost about 6.0 cents per gram but we can get them for as low as 5.1 cents per gram. Whereas beyond that, the difference with NeoCell is not only Grass-Fed, Pasture-Raised, and additives, but also Hormone-Free and third-party testing.
Both of these (and there many other examples) are just tons more value.
Don't Make It Purely About The Taste, This Is A Must Avoid
I believe that when it comes to Collagen supplements, making it all about the taste is nearly always a recipe for disaster. Which, in my opinion, is absolutely the case with the NeoCell Gummy Glow.
Yes, it provides some Collagen. Yes, it has got remarkably high success rates. But the additives are all sugar and potentially more of not ideal that we didn't even touch upon. Plus, the Collagen sourcing is just very likely to be very poor. I mean, if it's not at least claimed to be Grass-Fed and Pasture-Raised, it won't be nearly as helpful.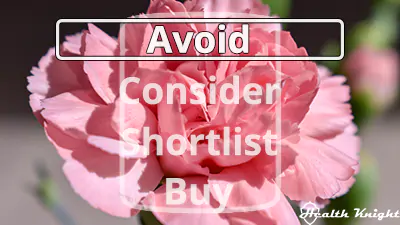 Ultimately, I think it all kind of comes down to this. Do you want your supplements to be tasty above all? Or do you want them to work and actually have a good chance to be helpful?
If it's the former, be my guest and buy this. But personally, I don't think that's the way to go. I certainly wouldn't choose that road. And given the high sugar contents and no devotion to quality Collagen sourcing, (out of avoid it, consider it, shortlist it, buy it) I would strongly recommend avoiding it.
As for great gummy-like Collagens, I'm yet to find one. Not that I haven't looked. There just aren't any. Hence, I believe the best way how to go about potentially ensuring those gains to hair, skin, nails, bones, joints with Collagen is to choose flavorless powders. Like the Live Conscious Collagen Peptides (full review with a summary). And then, do what you want with it to get it to taste the way you want to.
I mean, even if at that point you choose to just add raw sugar, it will still be better than this Gummy Glow thing. I'm pretty darn sure of it, to say the least.
Other than that, I hope this NeoCell Gummy Glow review helped you find the information you were looking for. Will you still buy this one? Or have I successfully fended you off it? Let me know below. And you're always welcome to leave your own personal review as well.